New York Times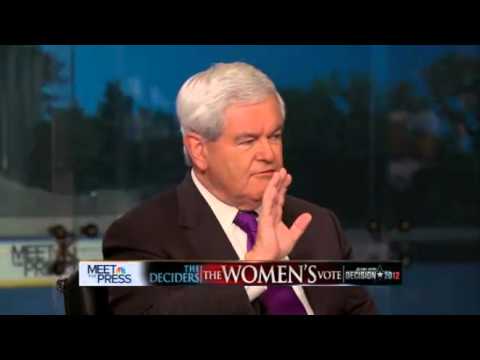 Newt Gingrich was a very flawed candidate in the Republican primary race, but no one is better than he is at pointing out blatant media bias.  He did so on Sunday on Meet the Press, pointing out the extreme media bias on abortion.  Tom Friedman, who amazingly gets good money to write columns for the New York Times, then, hilariously, underlined by his pro-abort response that Gingrich's criticism was completely on target:
DAVID GREGORY: Understanding, Mr. Speaker, the difference between Todd Akin talking about rape versus the abortion plank of the platform, I understand there is that distinction. Nevertheless, the question, social issues versus economic issues as being a big motivator for women, is a question.
NEWT GINGRICH: Let me just take a second to disagree with Carly [Fiorina]. I think Todd Akin was the choice of the people of Missouri. I think Todd Akin has publicly apologized, and the last poll shows he's beating the Democratic senator. I think that we ought to go on from that. Karl Rove said some terrible things on Friday for which he has apologized, which should remind us, people make mistakes.
GREGORY: He was joking about if he shows up murdered somewhere–
GINGRICH: In the age of Gabby Giffords, it is not a joke to say that a member of Congress ought to get murdered. And I'm frankly fed up with the one-sided bias, OK? Let me give you two examples. Vice president of the United States goes to a black audience and says, 'If the Republicans win, you will be in chains.' How can Biden remain as vice president? Where's the outrage over overt, deliberate racism? We talk about people saying things, they ought to get off tickets. How come Biden shouldn't get off the ticket?
Second example: The Democratic Party plank on abortion is the most extreme plank in the United States. The president of the United States voted three times to protect the right of doctors to kill babies who came out of an abortion still alive. That plank says tax-paid abortion at any moment, meaning partial-birth abortion. That's a 20 percent issue. The vast majority of women do not believe that taxpayers should pay to abort a child in the eighth or ninth month. Now why isn't it shocking that the Democrats on the social issue of abortion have taken the most extreme position in this country, and they couldn't defend that position for a day if it was made clear and vivid, as vivid as all the effort is made to paint Republicans.
THOMAS FRIEDMAN: I'm a Planned Parenthood Democrat on the issue of choice, and I think that that is where the country should be, that is where many, many women in this country are, and I am glad there are people running for the presidency who will defend that position. Period, paragraph, end it.
GREGORY: Newt, I guess the question too is whether you're seeking, even in the Akin example, to seek an equivalency between that and, say, Biden, who was using language that Republicans have used about the regulatory shackles as opposed to making an overt racial–
GINGRICH: Biden was not talking to a black audience about regulatory shackles, OK? Let me go back to Tom's point. So, you think it's acceptable to have a party committed to tax-paid abortion in the eighth and ninth month? And you think that's a sustainable position in the United States? If the news media spent as much time on the extremism of the Democrats as they spend trying to attack us, they would not be able to adopt that plank this week.
FRIEDMAN: I do believe that's a defensible position, but I also believe I'm here as a journalist. I'll let the Democratic Party defend it. Continue reading →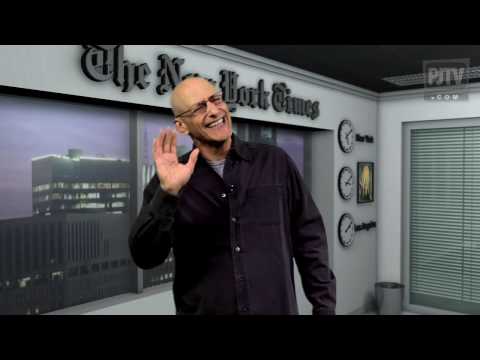 Arthur Brisbane was the Public Editor (ombudsman) for The New York Times.  In his last column he made this observation:
I also noted two years ago that I had taken up the public editor duties believing "there is no conspiracy" and that The Times's output was too vast and complex to be dictated by any Wizard of Oz-like individual or cabal. I still believe that, but also see that the hive on Eighth Avenue is powerfully shaped by a culture of like minds — a phenomenon, I believe, that is more easily recognized from without than from within.       
When The Times covers a national presidential campaign, I have found that the lead editors and reporters are disciplined about enforcing fairness and balance, and usually succeed in doing so. Across the paper's many departments, though, so many share a kind of political and cultural progressivism — for lack of a better term — that this worldview virtually bleeds through the fabric of The Times.       
As a result, developments like the Occupy movement and gay marriage seem almost to erupt in The Times, overloved and undermanaged, more like causes than news subjects.
In the same column Brisbane made the startling revelations that fire burns and water is wet.  Not really, but that would be on the same level of stating the bloody obvious. Continue reading →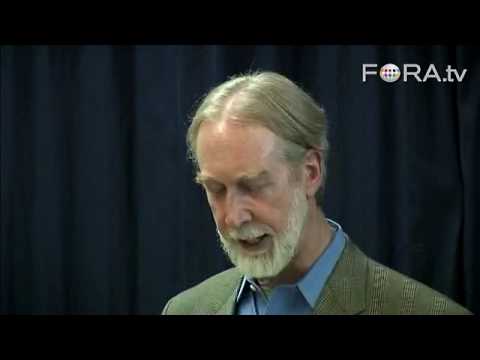 It is always amusing to read conservative Ross Douthat's columns in The New York Times and read the visceral negative reaction of almost all his commenters.  The New York Times of course is Holy Writ for most liberals in this country, and their seeing a conservative opinion piece in it is simply beyond the pale for most of them.
Today , Douthat asked if liberal Christianity can be saved, noting that liberal denominations are going the way of the passenger pigeon, the Edsel and conservative Democrats:
IN 1998, John Shelby Spong, then the reliably controversial Episcopal bishop of Newark, published a book entitled "Why Christianity Must Change or Die." Spong was a uniquely radical figure — during his career, he dismissed almost every element of traditional Christian faith as so much superstition — but most recent leaders of the Episcopal Church have shared his premise. Thus their church has spent the last several decades changing and then changing some more, from a sedate pillar of the WASP establishment into one of the most self-consciously progressive Christian bodies in the United States.
As a result, today the Episcopal Church looks roughly how Roman Catholicism would look if Pope Benedict XVI suddenly adopted every reform ever urged on the Vatican by liberal pundits and theologians. It still has priests and bishops, altars and stained-glass windows. But it is flexible to the point of indifference on dogma, friendly to sexual liberation in almost every form, willing to blend Christianity with other faiths, and eager to downplay theology entirely in favor of secular political causes.       
Yet instead of attracting a younger, more open-minded demographic with these changes, the Episcopal Church's dying has proceeded apace. Last week, while the church's House of Bishops was approving a rite to bless same-sex unions, Episcopalian church attendance figures for 2000-10 circulated in the religion blogosphere. They showed something between a decline and a collapse: In the last decade, average Sunday attendance dropped 23 percent, and not a single Episcopal diocese in the country saw churchgoing increase.       
This decline is the latest chapter in a story dating to the 1960s. The trends unleashed in that era — not only the sexual revolution, but also consumerism and materialism, multiculturalism and relativism — threw all of American Christianity into crisis, and ushered in decades of debate over how to keep the nation's churches relevant and vital.       
Traditional believers, both Protestant and Catholic, have not necessarily thrived in this environment. The most successful Christian bodies have often been politically conservative but theologically shallow, preaching a gospel of health and wealth rather than the full New Testament message.       
But if conservative Christianity has often been compromised, liberal Christianity has simply collapsed. Practically every denomination — Methodist, Lutheran, Presbyterian — that has tried to adapt itself to contemporary liberal values has seen an Episcopal-style plunge in church attendance. Within the Catholic Church, too, the most progressive-minded religious orders have often failed to generate the vocations necessary to sustain themselves. Continue reading →
Recently the New York Times ran a Catholic bashing ad calling for Liberal Catholics to desert the Faith.  The ad was sponsored by the virulently anti-Catholic atheist group Freedom From Religion.  Go here to read a superb evisceration of the ad by Charles Lewis.
Pamela Geller at Atlas Shrugged decided to submit an ad which made similar accusations, but against Islam instead of the Church.  The New York Times rejected the ad.
Bob Christie, Senior Vice President of Corporate Communications for the New York Times, just called me to advise me that they would be accepting my ad, but considering the situation on the ground in Afghanistan, now would not be a good time, as they did not want to enflame an already hot situation. They will be reconsidering it for publication in "a few months." So I said to Mr. Christie, "Isn't this the very point of the ad? If you feared the Catholics were going to attack the New York Times building, would you have run that ad?" Mr. Christie said, "I'm not here to discuss the anti-Catholic ad." I said, "But I am, it's the exact same ad." He said, "No, it's not." I said, "I can't believe you're bowing to this Islamic barbarity and thuggery. I can't believe this is the narrative. You're not accepting my ad. You're rejecting my ad. You can't even say it."
We used the same language as the anti-Catholic ad. The only difference is, ours was true and what we describe is true. The anti-Catholic ad was written by fallacious feminazis. Continue reading →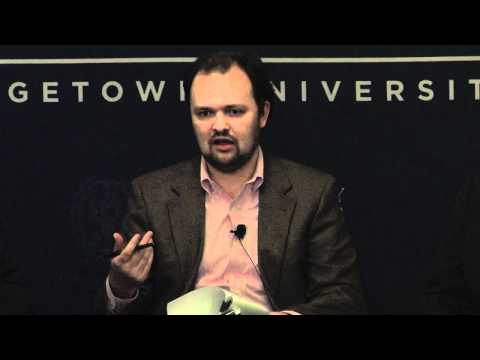 I can easily imagine from their comments how much it galls the typical readers of the New York Times to read opinion pieces by Ross Douthat.  Today he explains to his reader the extreme media bias on the issue of abortion.
Conservative complaints about media bias are sometimes overdrawn. But on the abortion issue, the press's prejudices are often absolute, its biases blatant and its blinders impenetrable. In many newsrooms and television studios across the country, Planned Parenthood is regarded as the equivalent of, well, the Komen foundation: an apolitical, high-minded and humanitarian institution whose work no rational person — and certainly no self-respecting woman — could possibly question or oppose.  
Go here to read the rest.    To pro-lifers this is very old news.  It is hysterically funny however to read the comments to his piece: Continue reading →
The mocking of the Santorums for the manner in which they grieved over the death of their new-born son Gabriel Michael Santorum by Alan Colmes and Eugene Robinson has been explored in two previous posts here at TAC, and they may be read here and here.  Ross Douthat tackled the subject in the New York Times:
But if the attacks on the Santorums' personal choices were incoherent (so incoherent, in fact, that both Colmes and Robinson soon backtracked), they were also entirely characteristic of our moment. This is the second consecutive election cycle in which a Republican politician has endured a bizarre obstetrics-related controversy; last time, we had the various conspiracy theories surrounding Sarah Palin's pregnancy and her Down syndrome son.
In a sense, one could say that these kinds of invasive debates become inevitable once the traditional zone of privacy around public figures collapses. But it would be more accurate to say that the zone of privacy has collapsed precisely because of the deep moral divisions that these kinds of controversies reveal.
Privacy is a luxury of moral consensus. Nobody would have thought to politicize the premature birth and death of John F. Kennedy's son Patrick, because abortion wasn't a polarizing issue in the America of 1963. But if a white politician in the Jim Crow South had married a black woman, the relationship would inevitably have been seen as a political gesture as well a personal decision.
Today, we are less divided over race, but more divided over sex and reproduction. In a country that cannot agree whether fetuses are human beings, even questions like how to mourn and bury a miscarried child are inevitably freighted with ideological significance. Likewise, in a country where the majority of Down syndrome fetuses are aborted, the mere act of carrying a child with a genetic disorder to term — as both the Palins and the Santorums, whose daughter Bella has Trisomy 18, have done — feels like a political statement.
Go here to read the rest.  The column is a good restrained look at this issue.  What is truly interesting however, are the comments reacting to the column.  Almost uniformly, they are completely unsympathetic to Santorum and his family, and most say that his beliefs against gay marriage and abortion are so despicable that he is fair game for this type of criticism.  A random sample: Continue reading →
Fr. Z says it best:
Perhaps other blogs will pick this up and help.
An article from the ultra-liberal New York Times ("Hell's Bible") is posted on the even more liberal MSNBC.
The article concerns the objections of the USCCB against pressure from the Obama Administration and/or states to force Catholic adoption agencies to allow homosexual "couples" to adopt.
You have to scroll down to the bottom of the MSNBC webpage to find the poll form.
Click here!
On the particular issue of abortion, we find solid defense of the unborn in the Republican Party's most recent party platform. It should be expected, therefore, that members of the Republican Party would uphold the pro-life ethic in accordance with the principles outlined by their party. On the pages of the New York Times, however, efforts to enact these principles into law are characterized by "boy wonder" A. G. Sulzberger as an "agenda" of the "GOP" that the courts are right to suppress. Sulzberger opines that such suppression offers "relief to Democrats".
The court actions around the country have brought a measure of relief to Democrats who are hoping some of those cases will result in the courts' overturning laws that they were unable to stop. And while Republican proponents are hoping to see these laws eventually pass muster, even failure would be instructive for legislation explicitly intended to push legal boundaries.
Virtually every bill before every legislature, regardless of the issue, is "explicitly intended to push legal boundaries". Every change in law "pushes legal boundaries" since current "law" is a "legal boundary". There would be no need for legislatures if "legal boundaries" could not rightly be "pushed". The suggestion that "legal boundaries" denying the right to life cannot legitimately be "pushed" amounts to a claim that anti-life law is sacred dogma.
Writing in the context of the judiciary, Sulzberg is operating on the assumption that Roe v. Wade is sacred dogma to the Democratic Party. Roe is ostensibly an objective truth, the "boundary" that may never rightly be "pushed" in any way without causing pain to Democrats. "Relief for Democrats" comes when this sacred dogma is upheld by judges who agree with the Democratic Party that the Republicans' claim that life has sanctity is somehow suspect.
Exactly how far does this dogma extend? According to the Democratic Party platform, the "right" to abortion absolutely includes taxpayer-funding. Sulzberger ends with a quote from a Planned Parenthood official offering the shocking claim that the legal battle to end taxpayer-funding of abortion is "wasting taxpayer dollars".
But Peter B. Brownlie, president of Planned Parenthood of Kansas and Mid-Missouri, was upset despite the early legal victories.

"I find it irresponsible," Mr. Brownlie said, "that publicly elected officials are passing legislation that they should know is illegal and wasting taxpayer dollars going to court to defend things that are not defensible."
Defense of life might currently be characterized as a "GOP agenda" if the Republican Party platform's comparison to the Democratic Party platform is any indication. It would be a travesty, however, if this remains the case. Defense of life is not something that should be confined to the realm of any party's ideology. The paramount right to life should be defended at every time, and in every place, by everyone, regardless of party affiliation.
Though political ideologies, movements and parties may come and go, the dignity of all human life is a constant and objective reality that should be defended by all. Any movement which does not uphold the dignity of the human person is operating in illegitimacy on the point. Without the right to life, all other rights are meaningless.
Perhaps because most people still understand this basic truth, both of the major political parties in America lay claim, on some level, to defense of human dignity, but only one of these — the Republican Party — currently defends the unborn in an official capacity. Democrats would do well to embrace and promote the principle of the sanctity of life so that defense of life might be considered an American "agenda" rather than an "agenda of the GOP".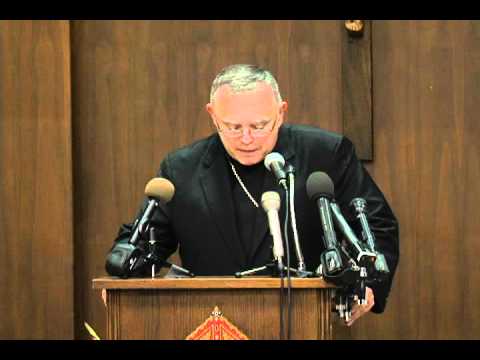 One of the most irritating aspects of life for faithful American Catholics over the past several decades has been how quiet most of our bishops have been in the face of outrageous attacks on the Church.  Too many of our bishops have acted as if they had their spines surgically removed upon consecration.  Fortunately there have always been a handful who have been willing to speak out and suffer the media attacks that then ensue, along with the ambushes of heterodox Catholics frequently eager to lend a hand to anti-Catholics in their ceaseless war against the Church.  One of the more outspoken bishops is Archbishop Charles J. Chaput, who has never been afraid to proclaim the truth, and to do so eloquently.  He is at it again over at First Things.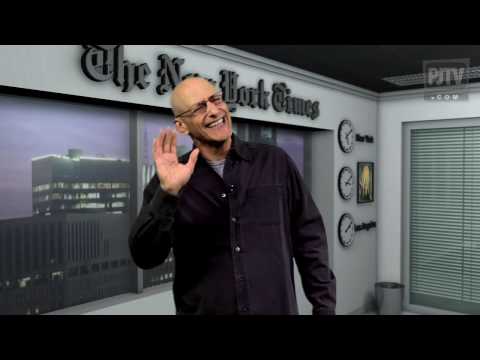 You are correct Klavan on the Culture!  The New York Times does have all the answers, and most of them are wrong!  Ad revenues for the print New York Times have been declining for years and the Old Gray Lady is about as profitable as a Soviet Tractor Plant circa 1986.  However, the Newspaper of Record has a plan.  It seems there is this thing called the internet, and the New York Times will get suckers subscribers to pay for access to New York Times content.
This was tried before by the Times and it  was a dismal failure, but this time it will succeed for sure!  And if it doesn't, the fish wrap industry is just waiting to be conquered!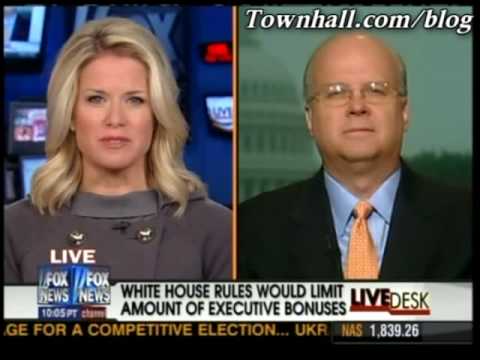 One of the House Catholics at the New York Times, Maureen Dowd, recently wrote a column in which she attacked the stand of Archbishop Timothy Dolan against gay marriage.  In the column she made the mistake of mentioning Canon Lawyer Ed Peters, who writes an incisive blog In The Light of the Law that I visit religiously.  Ed Peters responded to Dowd:
Fine, you ask, what does any of this have to do with me? I might have thought, nothing, except that Dowd decided to link my recent criticisms of New York Governor Andrew Cuomo's reception of Communion at a Mass celebrated by Albany Bishop Howard Hubbard (despite Cuomo's open cohabitation with a woman not his wife), with Abp. Dolan's criticism of efforts in the New York legislature to legalize "gay marriage", the 'link' being that Cuomo is a strong proponent of "gay marriage" and would sign such a bill if it reaches his desk.
Okay, yes, I think that Cuomo's signature on such a bill would add to his Communion-eligibility problems under Canon 915, but Abp. Dolan is not making that argument: he is arguing natural law on marriage and common sense, not sacramental discipline. (I know, I know, one would have to have read and understood Dolan's arguments to see that point, but even if Dowd didn't or doesn't, some of her readers would have and do). So why does Dowd not discuss Dolan's arguments on marriage in her article about Dolan on marriage, and later, if she wishes, tackle my arguments on holy Communion in an article about me and holy Communion (assuming I was worth her time in the first place)? Why smush these two strains together?
Because Dowd apparently thinks she has discovered some "ah-ha" contradiction in the Church's logic. She writes: "Therein lies the casuistry. On one hand, as Peters told The Times about Cuomo and Lee, 'men and women are not supposed to live together without benefit of matrimony.' But then the church denies the benefit of marriage to same-sex couples living together."
What?
That's not right. That doesn't even rise to level of being wrong. Instead, that's what comes from someone who is not even pretending to be interested in what the other side actually holds. Continue reading →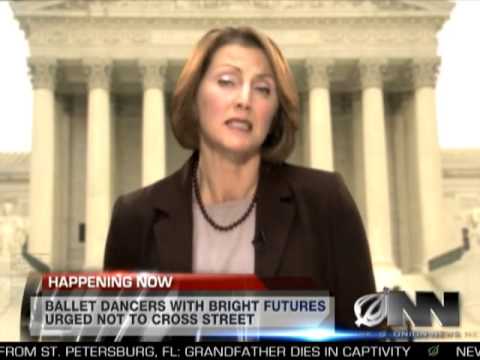 A crazed group is seeking cheap publicity by claiming that the world will end tomorrow.  (No, I will not link to them or mention their name.)  The end will come around 6:00 PM according to these loons which I assume is Pacific Standard Time since these mopes are based, where else?, in California.  Since the time of Christ there have been constant confident predictions naming the date of the end of the world and the Second Coming, all in direct contradiction to Christ's own words that He will come "like a thief in the night" and that no man will know the hour of His coming.
In the very unlikely event that tomorrow will see the end of the world, I do hope the New York Times does have the opportunity to get out one last edition with this oft-predicted headline:  WORLD ENDS:  WOMEN AND MINORITIES HARDEST HIT.
Update:  Saturday, May 21, 2011:  8:45 PM Central Standard Time:
"With no sign of Judgment Day arriving as he had forecast, the 89-year-old California evangelical broadcaster and former civil engineer behind the pronouncement seemed to have gone silent on Saturday."
Color me shocked!  Shocked!