National Catholic Reporter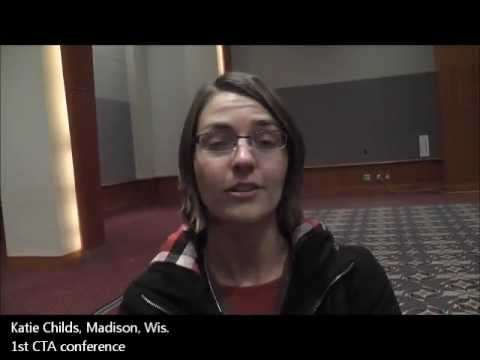 Occasionally I take a glance at the website of the National Catholic Distorter Fishwrap Reporter for the purpose of amusement.  Yesterday I wandered over there to see their reaction to the Vatican's attempt to reform The Leadership Conference of Women Religious.  The reactions were both hysterical and hysterically funny.  Father Z, who I have designated the Master of the Fisk, had one of his patented devastating takes on one of the reactions:
[Sr. Joan] Chittister said she was deeply distraught at news of Sartain's appointment and the order for LCWR to revise itself. [What a surprise!]
"When you set out to reform a people, a group, who have done nothing wrong, [You mean, other than purposely embrace heresies and all sorts of strange things, criticize and defy the Holy See and bishops, abandon their habits and the charisms of their communities... ] you have to have an intention, a motivation that is not only not morally based, but actually immoral," she said.  [Keeping in mind that this new project comes from the CDF and that this is approved by the Holy Father, I rest my case.]
"Because you are attempting to control people [Note the word "attempt".  I look forward to many more statements of defiance from women religious, speeches at conferences, articles in NCR.] for one thing and one thing only — and that is for thinking, for being willing to discuss the issues of the age … If we stop thinking, if we stop demanding the divine right to think, [She pretty much side-steps the problems, no?  This "think" thing is misdirection.] and to see that as a Catholic gift, then we are betraying the church no matter what [NB] the powers of the church see as an inconvenient truth in their own times."  [Sr. Joan must be for the Magisterium of Nuns what Al Gore is to the climate change crowd.]
In attempting to take such control of people's thinking, [She must think most of her readers are pretty stupid, since she keeps repeating the point.] she said, "You make a mockery of the search for God, of the whole notion of keeping eyes on the signs of the times and of providing the people with the best possible spiritual guidance and presence you can give.  [More Enneagrams, please!]
"When I was a child in this town, I was taught that it was a sin to go into a Protestant church.
In my lifetime, the church, to its eternal credit, admitted that it was wrong. [!?!  About entering Protestant churches?  - Would that some of them would... but I digress. ] The scandal and the sin is that it took 400 years to do that." Continue reading →
Most Catholic pro-lifers know the truth, and lament it, that if all Catholics in this country fought against abortion, the days of legalized abortion in these United States could be measured in months.  Alas, that is not the case.  Half the Catholics in this country routinely give their votes to the political party that is pledged to keep abortion legal, and many of these same Catholics routinely work against the pro-life movement.  Curious how that segment of Catholics was observing the March for Life, I wandered over to the National Catholic Reporter and read a post, read it here, which gave paeans of praise to a post, go here to read it and the comments,  by a Franciscan Brother, Daniel P. Horan, at his website, Dating God, explaining why he does not support the March for Life.  It so perfectly embodies the mindset among Catholics that has enabled abortion to remain legal for the past four decades that I decided it was worthy of a fisk.
There are indeed numerous reasons to withhold support for the so-called "March for Life." I wish here to highlight three of the reasons that I have serious reservations about the annual 'pilgrimage' to Washington, DC, that draws thousands of well-meaning people, the young and the old alike.
Ah, come on Brother Dan, the use of the term "so-called" as an adjective to modify something that one does not approve of is so cliché.  You can certainly do better than that!
 Ah, but before I go further, I feel as though I need to qualify that last sentence. While the generational divide is usually traversed by a diverse representation of different ages and from idealistic youth and young adults to the more narrowly focused and opinion-concretized geriatric crowd, there is very little racial and ethnic diversity represented.
People on the left are as obsessed as any Ku Kluxer with skin color.  Intellectual diversity however, never seems to be of much concern to them.
Anticipating the likely unhappy responses in what will appear in the comment section below, I suppose it is necessary to acknowledge that there are indeed African-American, Latino/a and Asian women and men who arrive for the events of the annual pilgrimage.
Yeah, Brother Dan lots of 'em, a fact that you would know if you bothered attending the March.
However, their numbers reflect that category into which they are so blindly corralled in this country – a minority. The sea of protesters (and that is what they are) is overwhelmingly white and that is not an insignificant dimension of the event.  
Once again the obsession with race.  The marchers Brother Dan want to save all the unborn, no matter what their skin color.
Among the various reasons one might chose to omit him or herself from participation, I wish to highlight three: (a) the event's moniker is incomplete at best and disingenuous at worst, (b) the mode of protest has proven ineffective, and, following the second point, (c) the 'march' and its related events is a self-serving exercise in self-righteousness, self-congratulatory grandstanding and disinterest in the most pressing matters of human rights and dignity in our world today.  
If stopping the slaying of the most innocent and defenseless among is not the most pressing matter of human rights and dignity in the world today, I wonder what is?  I am sure Brother Dan will enlighten us!
 To begin, I have no problem with people of faith taking a public stance against abortion.
Big of you Brother Dan!
You will never find me supporting abortion legislation nor encouraging those with and for whom I minister as a Roman Catholic cleric to support abortion.
Just casting aspersions from the side lines against those fighting against this manifest evil. 
I believe it is a legitimate issue against which, as a Christian and Roman Catholic, I feel should be a thematic feature of social transformation.
"A thematic feature of social transformation", whatever the heck that is supposed to mean.
 However, it is not, at all, the most important issue, nor is it the single issue upon which Catholics – or anyone – should focus in an exclusive manner. 
Why not?  Most great evils in this world have been removed due to a single-minded focus upon a particular evil for a time.  The crusade against slavery in this country comes immediately to mind. Continue reading →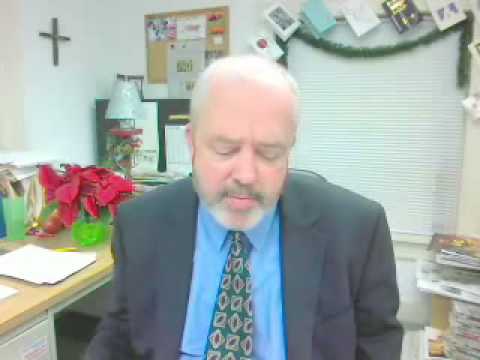 Having sat through some pretty dreadful masses since Vatican II, I guess I have a wee bit of schadenfreude right now.  The National Catholic Reporter has an editorial that has to be seen to be believed.  This is a choice paragraph:
The Vatican issued new translation guidelines, Liturgiam authenticam, in 2001, reorganized ICEL to report not to the English-speaking bishops but to the Curia, and appointed a committee, Vox Clara, to advise it on the approval of English translations. All this was done ostensibly to ensure the authenticity of the translation, but it was clear from the beginning that a clerical, imperial ideology was being imposed on the translation. The poetry of language and beauty of prayers were secondary concerns.
Who was delivered up for our sins, and rose again for our justification.
Saint Paul, Romans 4:25
Jamie Manson of the National Catholic Fishwrap Reporter doesn't think much of the dogma of the Catholic Church that Christ died for our sins, viewing that as a silly pre-Vatican II guilt trip.  Unfortunately for her, two of the finest masters of the art of fisking decided to take notice of her scribblings.
First up, Christopher Johnson at Midwest Conservative Journal who I have designated Defender of the Faith because of the number of times, he, a non-Catholic, has taken up the blogging cudgels in defense of the Faith:
Here's another.  At the National Catholic Reporter, Jamie Manson doesn't want to know what happened on Good Friday as much as she wants to know why it happened:
I've had more than one Catholic who grew up either before or on the cusp of Vatican II tell me horror stories of how they were taught that Jesus died because of their sins.
"Horror stories of how they were taught that Jesus died because of their sins."  I think you already know where Ms. Manson is going with this.
This was a particularly heavy-handed way for priests and nuns to lay an even thicker coat of guilt on impressionable Catholic school children. Because they were sinners, Jesus had to suffer and die to redeem them. It was one rendering of the traditional theological interpretations of the crucifixion — that Jesus had to die to fulfill the Scriptures and that his death atoned for the sins of the world.
Get ready for the customary condescending pat on the head.
I know that countless people throughout the centuries have found profound, life-changing and even comforting meaning in this understanding of the Cross.
Since Ms. Manson has much more important fish to fry(see what I did there?), she'll let the rest of you have your little legend.
But I've often felt that if we immerse ourselves in the accounts of Jesus' arrest, passion, and death as told by the four Gospels, these texts can broaden and deepen our understanding of the crucifixion.
I don't know how much deeper one needs to go than getting one's sins taken care of so that one can go home to the Father.
It can help us make meaning of so much of the anguish that we witness in our world and in our church.
I stand corrected.  Jesus died the most horribly agonizing death that it is possible to imagine in order to "help us make meaning of so much of the anguish that we witness in our world and in our church."  Got it.
Me, I've never ever been able to "make meaning" of diseases, wars, genocides, famines, earthquakes, tsunamis and other tragedies with their attendant human suffering.  I guess I'm not trying hard enough.
When I read the passion narratives of the Gospels, I don't hear simply that Jesus suffered and died for our sins. Rather, I hear the four evangelists very clearly say that Jesus' suffering and death was the will of those who conspired against him — those whose political systems he had undermined, those whose religious convictions he had offended.
Glad we've finally cleared that up.  Neither Romans nor Jews killed Christ.  It was the Republican Party and the religious Right.
While most political pundits mull over the stunning defeat the Democrats suffered in the 2010 midterm election (some 60 seats in the House and at least seven in the Senate,) most pundits, including Catholic pundits will not have noticed a striking phenomena.  Though practicing Catholics easily went for McCain-Palin in 2008, the entire Catholic vote went for the Obama-Biden ticket somewhere between five to eight percent. Yet, in 2010 we are told that Catholics voted over 60+% against candidates who supported the Obama agenda. I have yet to see a statistic for practicing Catholics, but we can assume it is much higher than 60%. This turnaround is unprecedented in the history of political polling. Though, I do believe the majority of this is the result of economics, we are seeing a fundamental shift among Catholics. Some Catholics have abandoned the Church (and their conscience) to secularism and to entertainment based mega churches, but many Catholics now see the wisdom of Catholic orthodoxy. After the momentous mid-term election results, what a relief it is to see an open practicing Catholic as the new Speaker of the House (John Boehner,) compared to the outgoing Speaker (Nancy Pelosi) who openly defied the Teachings of the Church and her archbishop.
However, the good news doesn't just end with the incoming new speaker. There were some great Catholic victories and I will highlight two of them. Those Catholics who aren't ashamed about the 2,000 year old teachings of the Church were rewarded with unabashedly Catholic politicians like Senator elect Pat Toomey in Pennsylvania and Congressman elect Sean Duffy in Wisconsin, both reliable blue states. Toomey has been a trooper for pro-life causes while Duffy and his wife Rachel Campos Duffy have been big advocates for traditional parenting. They have a growing family and have not been ashamed of standing out in a world that is often hostile to traditional religion. Both were MTV Real World partipants and Rachel was the last one cut from being on the View. One can only imagine her going toe to toe with the likes of Whoopi Goldberg and Joy Behar (probably why she wasn't picked.)
After the liberal perfect storm victory of 2008, I found myself on the receiving end of those who said Catholic orthodoxy, and or the conservative Catholic lifestyle was going the way of the horse and buggy. However, the hangover of liberal Big Government and the moral decay that goes along with those who think every lifestyle, feeling, whim, or urge needs to be embraced has aided many Catholics to see the wisdom of the two thousand year old teachings of the Catholic Church. In addition, I am sure hearing the latest rants of Keith Olbermann and Rachel Maddow, along with reading the latest screeds against Catholic orthodoxy from the likes of Catholics like outgoing Speaker Nancy Pelosi and columnists Maureen Dowd and E J Dionne has helped many see the light.
The plummeting poll numbers of liberals coupled with a few announcements from the Holy See must have made for an eternity for the left, primarily the Catholic left. In those days leading up to election day, Pope Benedict XVI gave an address on the plight of migrants and illegal aliens. The Holy Father spoke of the compassion one must have for those on the run, but he clearly stated that nations have the right to defend their borders and accept the integrity of their nation state. This was certainly a blow to those on the Catholic left, including some clergy and even a few prelates who seemed to favor unlimited immigration.
The finishing blow for the Catholic Left occurred when it was announced that Archbishop Raymond Burke formerly of St Louis and now head of the Vatican Court was going to be made a Cardinal. If that wasn't bad enough, Cardinal Elect Burke made one of his patented unflinching addresses on the grave sin of those Catholics who vote for politicians that support abortion and same sex marriage. It was also announced that Archbishop Donald Wuerl of Washington DC was also to be named a Cardinal. Though friends with Cardinal Elect Burke, the two have sparred over whether Catholic politicians should be banned from receiving Holy Communion, something Cardinal Elect Wuerl is against. Cardinal Elect Burke has stated that the arguments used by his brother Cardinal Elect Wuerl and others, that state banning pro abortion politicians from receiving the Eucharist would politicize the sacrament and there is still much teaching to be done on the subject, are "nonsense."   Continue reading →
It would appear that those in the mainstream media who want to do hit pieces on Pope Benedict XVI need to take a number. The latest to engage in Yellow Journalism is CNN. The "network of record" dispatched Gary Tuchman to do the dirty work. One might recall that it was none other than Tuchman who remarked how distressing it was travelling in the heartland during the 2008 Election campaign. He complained that some who recognized him told him that their Middle American views and ideas were repeatedly mocked by the mainstream media, all the while those of the liberal establishment were hailed. Tuchman's words were quite revealing when it comes to this story.
CNN has been advertising their hit piece on Pope Benedict XVI as if he was already guilty of some sort of cover up, even though during the Abuse Scandal it was none other than the New York Times who praised then Cardinal Ratzinger for tackling the tough problems. What tough problems did he tackle? The most notable example being Father founder of the Legionaries of Christ. Father Marcial Maciel was one of the few prominent conservatives caught up in the Abuse Scandal, most of the abusers were Church liberals who wanted to change the Church. Cardinal Ratzinger took on Father Maciel at the height of his power and popularity. One might recall that Father Maciel was quite close to Pope John Paul II. So from this example we can see that Cardinal Ratzinger (now Pope Benedict XVI) showed no favorites and pulled no punches. The Legionaries of Christ were shaken to the core and as pontiff, Pope Benedict XVI removed their leadership and installed his own, hardly the work of someone who was timid.
The CNN piece was perhaps even more despicable than the New York Times hit piece, because in the interim much of the modus operandi of the Old Gray Lady was exposed. Still CNN used the same material and claimed that they had something new. There is nothing new here. The crux of their argument comes from material provided by Jeffrey Anderson the attorney who has made millions off the scandal. Anderson says he is one a mision to "reform the Church." What kind of reform would that be? Some Catholic dioceses have been forced into bankruptcy, which means the poor whom they dioceses assisted through their social programs are left in the cold. For all his concern of "reform"  Anderson hasn't provided a penny to these particular poor.
One of the interesting (by which I mean dull, predictable and repetitive) aspects of the 24 hour news cycle is that all forms of media have incentives to magnify and actively seek out controversy. Not only does this increase ratings/page views/newspaper sales, it provides media outlets with something – anything in a slow news month – to talk about. I can't help but feel that the recent outburst of commentary about the construction of a mosque near the site of the 9/11 attacks is the type of story designed to increase media consumption and accomplish little else. The First Amendment is not in dispute here; freedom of religion is well established and protected by settled case law. Furthermore, the proposed mosque is to be constructed on private property, and there is no legal reason to challenge its construction. And so most of the discussion revolves (and frequently devolves) around taste and symbolism.
Does the devil exist? — That's the question posed by Fr. N. Schwizer (Vivicat, August 3, 2010):
In the Gospel, we often hear of Jesus expelling demons. Perhaps this fact seems somewhat strange to us because being possessed by a demon seems to us as something exclusive to those times. However, it also happens today even though it may be less frequent.

But the ultimate question for mankind today is…..does the devil exist as a person or not? As it is, modern man and inclusively the modern Christian man hardly even believes in the devil. The devil has been able to succeed today with his best maneuver: to put his existence in doubt. [more]
To illustrate the point, Fr. Richard McBrien (National Catholic Reporter) mocks a certain Bishop Thomas Paprocki for announcing a special Conference on the Liturgical and Pastoral Practice of Exorcism, to be held in Baltimore in early November, just before the bishops' semiannual meeting.
That the conference would focus on "not only the theological and scriptural foundations of the rite of exorcism" but "the necessary, practical insights into the many liturgical, canonical and pastoral issues associated with exorcisms and the church's battle against the demonic presence in the world" is, to McBrien, a subject of ridicule:
The priest who sent me a copy of this letter wrote across the top, in capital letters, "CAN YOU BELIEVE THIS? IN 2010."

His question was rhetorical, of course.
Paprocki was recently appointed Bishop of Springfield, IL by Pope Benedict XVI, who has been known to take the existence of the devil — and exorcism — rather seriously himself.
This will be short and bitter-sweet (yes, 500 words is short for me).
Evidently we at TAC have had the dubious honor of being recognized by the National Catholic Reporter, or one of its contributors at any rate, as "a little kookie." That's alright by me, since I'd rather be greatly kooky [is it kooky or kookie?] than to be even a little boring or unimaginative.
What is smugly dismissed as "kookiness" in this case, however, is the diversity of opinion we have here, as opposed to perhaps the rigid ideological uniformity of some other websites and blogs that I won't name.
I'm not interested in defending or rejecting the positions that were criticized in the NCR, but I would like to defend the ideological diversity we have sought to foster here. We have our Reagan conservatives, our rather moderate conservatives, and a few left-of-centers. And there's our resident Distributiarian (a rather disparaging term someone coined for my distributist-libertarian ideology that I choose to wear as a badge of honor).