Nancy Pelosi
"THE FROGS WHO WISHED FOR A KING
The Frogs were tired of governing themselves. They had so much freedom that it had spoiled them, and they did nothing but sit around croaking in a bored manner and wishing for a government that could entertain them with the pomp and display of royalty, and rule them in a way to make them know they were being ruled. No milk and water government for them, they declared. So they sent a petition to Jupiter asking for a king.
Jupiter saw what simple and foolish creatures they were, but to keep them quiet and make them think they had a king he threw down a huge log, which fell into the water with a great splash. The Frogs hid themselves among the reeds and grasses, thinking the new king to be some fearful giant. But they soon discovered how tame and peaceable King Log was. In a short time the younger Frogs were using him for a diving platform, while the older Frogs made him a meeting place, where they complained loudly to Jupiter about the government.
To teach the Frogs a lesson the ruler of the gods now sent a Crane to be king of Frogland. The Crane proved to be a very different sort of king from old King Log. He gobbled up the poor Frogs right and left and they soon saw what fools they had been. In mournful croaks they begged Jupiter to take away the cruel tyrant before they should all be destroyed.
"How now!" cried Jupiter "Are you not yet content? You have what you asked for and so you have only yourselves to blame for your misfortunes.""
Like most conservatives, after last year's election I thought that Obama would prove a President Crane as far as conservatives were concerned.  With large Democrat majorities in the House and Senate I assumed that Obama would implement changes in this country to send it on a left-ward trajectory.  Instead, other than passing the Bankrupt the Nation Act of 2009, sometimes erroneously called the Stimulus bill, Obama has accomplished virtually nothing, a fact which even Saturday Night Live is now mocking. This is astonishing considering the size of his victory last year and the strength of his party in Congress.  Or is it?  I believe there were clear clues from the background of Obama that this might occur.
Yesterday Rush Limbaugh said that Democrats should be denied health care.  No, no, wrong radio personality!   If Rush had said anything that stupid, rest assured that you wouldn't have had to wait to read about it on this blog to learn of it.  The networks would have been shouting the news and condemnatory editorials would have been thundering from newspapers coast to coast.  Instead it was just Garrison Keillor, National Public Radio's Mark Twain wannabe, who decided that there are just too darn many Republicans and by gosh something should be done about it.  (As they would doubtless phrase a call for gopcide in Lake Wobegon.)  Writing in the Chicago Tribune,  Keillor has this charming sentiment:
When an entire major party has excused itself from meaningful debate and a thoughtful U.S. senator like Orrin Hatch no longer finds it important to make sense and an up-and-comer like Minnesota Gov. Tim Pawlenty attacks the president for giving a speech telling schoolchildren to work hard in school and get good grades, one starts to wonder if the country wouldn't be better off without them and if Republicans should be cut out of the health-care system entirely and simply provided with aspirin and hand sanitizer. Thirty-two percent of the population identifies with the GOP, and if we cut off health care to them, we could probably pay off the deficit in short order.
Denying health care on the basis of political ideology.  Nice guy.  Of course Keillor was merely joking.  He has a long history of hating Republicans,   but I am sure he merely jokes, and perhaps fantasizes, about the deaths of those who have the temerity of disagreeing with him politically and in reality he would never harm a fly.  At least a Democrat fly.
At this point it is almost irrelevant what President Obama thinks, says, or does.
As long as former Presidents Carter and Clinton keep calling Americans racists…
As long as Speaker Pelosi refers to Patriots as violent, swastika wearing, un-Americans…
As long as the extreme left on the Democratic Party insist on ignoring a movement that not only contains conservatives and Republicans, but pretty much everyone else in America…excluding most liberals.
Then it really doesn't matter what the Obama Administration and their proxies continue calling ordinary American patriots.
Thus the only relevant question that can be asked is how badly will the Democrats continue to shoot themselves in the foot?
…It depends on how radical a health care bill they pass.
In the meantime  an insignificant handful of crazies the rest of America will wait for another round of insults as they continue to turn a deaf ear to the rhetorical platitudes of an ever increasingly irrelevant presidency.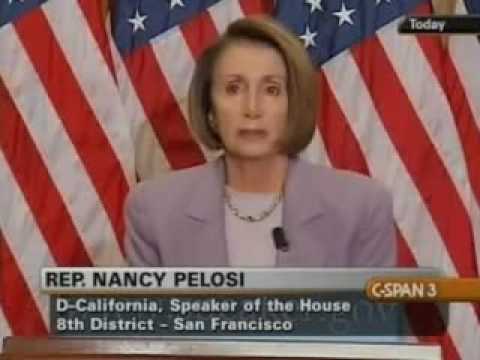 The Lying Worthless Political Hack, a/k/a Nancy Pelosi, Speaker of the House, not content to call opponents of ObamaCare Nazis,  has now raised the spectre of political violence:
"I have concerns about some of the language that is being used because I saw … I saw this myself in the late '70s in San Francisco," Pelosi said, choking up and with tears forming in her eyes. "This kind of rhetoric is just, is really frightening and it created a climate in which we, violence took place and … I wish that we would all, again, curb our enthusiasm in some of the statements that are made." Continue reading →
Father Roger J. Landry concludes here that the strategy of the Church to privately persuade Catholic pro-abort pols of the errors of their ways has been a flat failure.
"Let us take an honest look at the numbers. When we survey the long list of pro-choice Catholic politicians from both parties — Kennedy, Kerry, Giuliani, Schwarzenegger, Daschle, Dodd, Durbin, Leahy, Mikulski, Pelosi, Delahunt, Capuano, Markey, McGovern, Meehan, Granholm, Sebelius, Pataki, Richardson, Cellucci, Cuomo, and Biden to name just a handful — is it possible to say that the strategy has worked with any of them? Over the last three and a half decades, can we point to even one success story?
Another way to assess the results of the education-alone strategy is to measure the direction that pro-choice Catholic politicians have moved over the years. Even if they haven't experienced a total conversion, have they moved closer toward limiting abortions or toward making abortions easier to access? The facts show that the vast majority of personally opposed, publicly pro-choice Catholic legislators have become far less personally opposed and far more publicly in favor over the duration of the strategy.
In the initial years after Roe versus Wade, publicly pro-choice Catholic legislators generally whispered their support for abortion. They displayed a palpable sense of shame, letting their abortion position out just enough so that it wouldn't cost them the votes of abortion supporters. That discomfort began to dissipate after Governor Mario Cuomo's 1984 pro-choice defense at Notre Dame. We've now come to a situation when pro-choice Catholic legislators vigorously curry the favor of Planned Parenthood, NARAL Pro-Choice America and Emily's List;  scores of Catholics in Congress have the chutzpah to co-sponsor the Freedom of Choice Act, which would eliminate almost every abortion restriction ever passed at the federal or state level; and 16 out of 25 Catholic Senators vote against conscience protections to prevent their fellow Catholics in the medical field from being forced to participate in abortions and sterilizations."
Father Landry ends by suggesting a new approach, perhaps we might call it the "more than hot air" approach:
"Jesus spoke of a different way in the Gospel (Mt 18:15-18). It involves not merely general educational statements that we hope offenders will apply to themselves in conscience, but the type of one-on-one instruction traditionally called fraternal correction. If that fails, and fails repeatedly, Jesus enjoined us to regard the offender as someone who no longer belongs to the community, who is no longer a member in good standing. This may seem harsh, but we should remember that Jesus always seeks nothing but the best for his Church and for individual sinners, even obstinate sinners. Implied in Jesus' strategy is that education involves not just information, but formation, and that you can't form disciples without discipline. This is a lesson that, after four decades of the undeniable failure of another approach, we need to consider anew."
Hattip to my friend the ever vigilant Jay Anderson at Pro Ecclesia,  and please go here to read his comments on Father Landry's argument.
Liberals and Democrats have accused many Americans of overreacting to the speech that President Obama will be delivering to school children today (at 11:00 am Central Daylight Time).
On the surface this would seem a fair evaluation but if you dig a little deeper, those on the Left may well be making another crucial misdiagnosis of the source and cause of this reaction.
First lets examine the prism that those on the Left have viewed this reaction.
President Obama will be dropping the socialistic Public Option from his government-run health care plan.  This will certainly anger the liberal wing of the Democratic Party and make for some interesting showdowns with both House Speaker Nancy Pelosi and Senate Majority Leader Harry Reid (emphasis mine).
"…Obama's willingness to forgo the public option is sure to anger his party's liberal base. But some administration officials welcome a showdown with liberal lawmakers… …The confrontation would allow Obama to show he is willing to stare down his own party to get things done."
Today Senator Chuck Grassley, the top Republican on the Senate Finance Committee, said that senators are excluding a provision on end-of-life care from the House bill.  This is a major victory for ordinary Americans.
As senior citizens voice their displeasure with "death-panels" and other provisions in the House bill, the Democrat leaders are grudgingly realizing that maybe, just maybe, some provisions in their House bill will not pass with the American public.
The most recent polls show that the demonizing tactics of President Obama and Speaker Pelosi have failed to cover the growing grassroots activism that is rising among ordinary Americans.
There are two observations I have noticed during this health care debate that President Obama and Congressional Democrats have been pushing.
One, there is anger from the American people concerning the direction and the destination of health care 'reform'.  Genuine anger.  The unfortunate problem is that a small minority have chosen to shout down congressional leaders in Town Hall meetings that have proven to be a distraction at best and a public relations disaster at worst.  Those that oppose any health care 'reform', especially the socialist laden package that is currently being drafted, should respect the opposition and engage in constructive dialogue.  Showing anger and disrespect to your elected officials is simply wrong and uncalled for and should be stopped now.
Which leads to my second observation and the accusations that this grass roots opposition to health care 'reform' is being labeled as astroturf.  Due to the cooperation of the mainstream media in failing to provide unbiased programming of the health care debate in addition to leading Democrats from President Obama to House Speak Nancy Pelosi having mislabeled genuine American concern of government intrusion via health care 'reform' as artificial.  If leading Democrats continue to mischaracterize the opposition as such, they will do this to their own detriment.  Meaning a possible loss of one or both chambers of congress in the 2010 Congressional Elections and possibly the executive branch in 2012.  They need to take the American people seriously, not ignore the problem.
Just my two cents worth.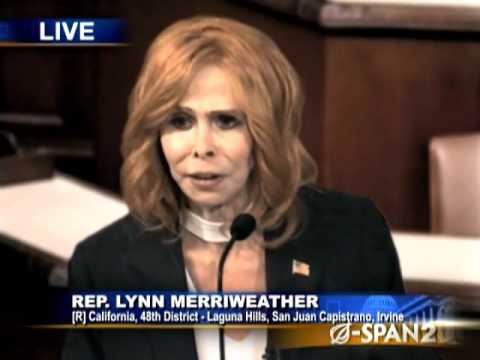 From the only reliable news source on the net, the Onion, although I am unsure as to why they ran this story.  Joe Biden, national clown and Veep,
 and Nancy Pelosi, aka Lying Worthless Political Hack,
, refused to comment on the story.  I would be willing to wager that this proposed tax will never be enacted into law.
[Updates at the bottom of this posting.  Most recent update at 6:54 pm CST 8-10-09]
Nancy Pelosi, the liberal Democratic Representative from San Francisco, wrote early this morning in a special USA Today
editorial that those protesting against government run health care are "un-American".
It is clear to Representative Pelosi and her cohorts that the majority of Americans do not want further government intrusion into their lives, hence Mrs. Pelosi's attempts at demonizing ordinary Americans.
Drowning out opposing views is simply un-American.
She is referring to the many town hall meetings where Americans were voicing their displeasure to government run health care.  Deliberately smearing Americans for voicing their opinions.
Sadly, the mainstream media is doing their part in painting these town halls as darkly as possible, regardless of the evidence that SEIU goons, Blueshirts, have already attacked health care protesters.
Let's wait until the 2010 congressional elections and see their opinions voiced in turning back European style socialism by voting these malefactors out of office.
Update I: House GOP Leader John Boehner (Ohio) ripped his Democratic counterparts Monday for labeling those disrupting lawmaker town halls as "un-American."  Read the rest of this here.
Update II: The guy that beat up Mr. Gladney:
Elston K. McCowan is a former organizer – now the Public Service Director of SEIU Local 2000 – and board member of the Walbridge Community Education Center, and is a Baptist minister, has been a community organizer for more than 23 years, and now, he is running for Mayor of the City of St. Louis under the Green Party.
McCowan accused the Mayor of setting fire to his van . . . because that's what big city mayors do in their spare time, I guess.  He also called [St Louis Mayor Francis] Slay a racist.  And, on election night, McCowan thanked the family who voted for him.  It was quite touching, actually.
McCowan is not a rank-and-file, card-carrying union guy.  He is a director with SEIU. He IS the union.  He ISSUES the cards. Andy Stern himself might as well have kicked Gladney.
Read the rest here.

It's been an interesting week in the world of American politics.  With the arrogance of congressional Democrats and the White House attempts at discrediting a grassroots movement, the passions will certainly continue to climb after the weekend is over.
Here are some highlights from these past few days:
1. At a town hall last week in Dallas, an elderly "mob" with "manufactured" outrage questioned AARP's support for nationalized health care, asking: "Do you work for us or do we work for you?"
There were no swastika-wearing grannies at Tuesday's meeting, as House Speaker Nancy Pelosi might claim. Nor were they "taking their cues from talk show hosts, Internet rumor-mongers . . . and insurance rackets," as Senate Majority Leader Harry Reid has said.
But they were mad as hell at the perception that AARP was selling them out in the name of government-run medical insurance. That perception was not helped when the AARP town hall on the subject was shut down by the seniors outfit once the members dared to ask questions. The AARP representatives did not want to hear from the members at all. Just send in your dues, granny, and be quiet.
To read the rest of this IDB Editorial click here.
2. You've heard a lot about this crazy, scary, vicious mob on some shadowy GOP payroll. By the way the DNC, Rachel Maddow, and President Obama talk, you'd think it was a motley crue of Hell's Angels.
Let me introduce you to the mob: