Music
This is one of the greatest spoofs of the left that I have ever seen.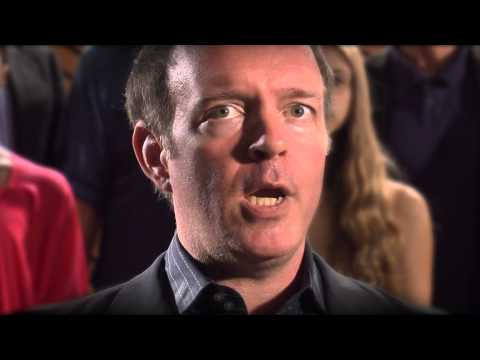 Wait a second, that's not a spoof. These people are deadly serious, as their website would indicate. Although the video is not nearly as unintentionally hilarious as the open letter attached to the video.
Amazingly, they aren't even up to the standards of the previous time this was tried four years ago (h/t: Blackadder).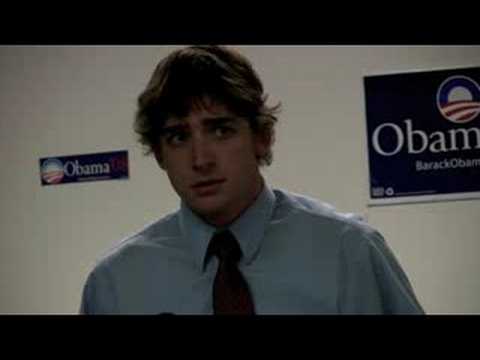 Anyway, my deepest apologies for inflicting those videos upon you. Here's a classic rock song to cleanse the palate.  Continue reading →
In honor of the day, however, I thought I'd repost the video I put together for Epiphany a couple years ago. I first encountered this classic orchestration of We Three Kings by Eugene Ormandy when I was a child, watching my dad give the annual Christmas Star Show up at the Griffith Observatory. Since the recording is hard to find, and there too it the music provided background to a montage of artistic representations of the Three Kings, I took the liberty of putting together a YouTube video for the occasion.
No, not Limbaugh, not that Rush.  You know – Rush.
I had to drive cross-state yesterday on a sales call, so I grabbed some CD's to play, and one was Gold, by Rush – a compilation of their biggest hits.  The Trees struck an appropriate chord.
At the very least, you've got some Neil Peart percussive excellence to jump-start your morning… Continue reading →
Fred Steiner died today.  Not a household name, but you have probably heard his music, as he composed the music for many hit TV shows, perhaps most notably for Perry Mason.  A very young Don McClarey loved the Perry Mason show.  It had no influence on my decision to become an attorney, that option didn't occur to me until my Senior year in college when I decided that I would rather not work for a living, but it was enjoyable and memorable entertainment.  Continue reading →
A reader writes into Fr. Z to ask why Gregorian Chant is to be preferred at Mass to hymns like "Gather Us In" which the reader, a newly minted Catholic, happens to like.  Fr. Z responds here, and the commenters also chime in with responses that hit the mark.
Fr. Z writes:
As a preamble, music for liturgical worship is not a mere add on or decoration.  It is liturgical worship.  Therefore the texts used should be sacred texts.  The texts of those ditties mentioned in the question are not sacred, liturgical texts.  They are not the prayer of the Church.
He then discusses the quality of the hymns under discussion.  This is a more subjective argument.  After all, there are people who think the hymns located in the Gather hymnal are quite extraordinary.  I question the sanity of such people, but that's neither here nor there.  This is a country that consistently puts American Idol at the top of the ratings, so I'm obviously a bit out of the loop with my musical tastes.
Besides, even non banal hymns seem out of place in our liturgy.  On Holy Thursday I attended Mass at St. Mathew's Cathedral.  As always, it was a beautiful, reverent, and yes, Novus Ordo liturgy.  I don't remember the entrance hymn.  It was a nice hymn – something more fitting than one of the turds from the Gather hymnal.  And yet there was something a bit off.  It was a fairly upbeat hymn, and as Cardinal Wuerl incensed the altar it just felt jarring.  Here is this solemn moment marking the beginning of the Triduum, and the accompanying music just does not fit what is happening up there in the sanctuary.  It's the sort of thing that just snaps you out of the moment, and that's the problem.
The liturgy is prayer, not entertainment.  The reason that these hymns are generally inappropriate, no matter the quality, is that they simply don't fit in with what's supposed to be happening.  Instead of amplifying our prayers they drown them out.  That's why I find the incessant need to have some kind of music playing at all times whenever there is more than five seconds of silence so frustrating.  You've all probably heard organists vamp when the hymn ends before the Priest has reached the sanctuary, or after Communion when not all have returned to their places.  Why can't he or she just let silence reign for a few minutes?  Why is there such a need for constant noise, especially when it does not fit in appropriately with that moment in the liturgy?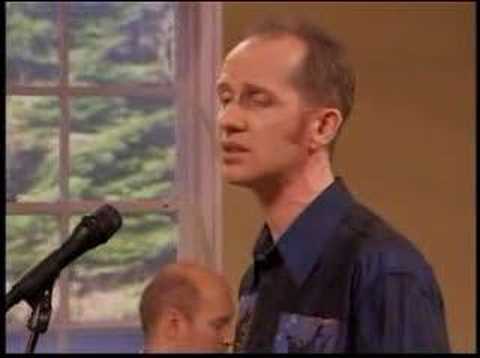 "Lament of the Three Marys", by Iarla Ó Lionáird.
(If you enjoy this, I heartily recommend his solo album The Seven Steps to Mercy
(Iarla is also a member of the Afro Celt Sound System, fusing modern dance rhythms (trip-hop, techno, etc.) with traditional Irish (Celtic) and West African music).
[Updates at the bottom of this article]
Parishioners and friends are helping history arrive at the Galveston-Houston Co-Cathedral of the Sacred Heart. The arrival of the long awaited Pasi Organ Builders Opus 19 organ marks the commencement of its installation.
This past Monday morning, the first of two large moving trucks rode into downtown Houston and pulled onto the driveway of the Co-Cathedral. Soon thereafter, members of the parish and friends began offloading thousands of pounds of handmade organ components into the magnificent Co-Cathedral of the Sacred Heart of the Archdiocese of Galveston Houston.
Since its consecration and Mass of Dedication on April 2, 2008, the Co-Cathedral community has been worshiping accompanied by a digital organ, piano and other instruments. Beginning in the Fall of 2010, the Co-Cathedral will begin offering and expressing praise, thanks, contrition, and petition to God with this magnificent new organ.
Martin Pasi and his team at Pasi Organ Builders of Roy, Washington, have been constructing this grand organ since Fall 2006. Thousands of custom, hand-made wood and metal parts will be installed and tuned over the next nine months for an estimated in-service date of mid October 2010.
With one of two trucks unloaded, the Parish celebrated the regular daily mass at 12:10, offered by Daniel Cardinal DiNardo and Rector of the Cathedral, The Very Reverend Lawrence Jozwiak. After Mass, the Cardinal officiated at a special blessing ceremony for the organ pipes and their installers.
The Pasi installers will have the important job of installing 5499 hand made pipes, 25,000 linear feet of lumber and 11 tons of tin, lead, pipeworks and mechanical action within two 45 foot tall cabinets aside the grand Resurrection Window in the Choir Loft.
The complete specifications for this grand organ list 75 different stops, 4 manuals or keyboards, and 104 different sets of pipes or ranks, varying in size from as small as ½ inch and as long as 32 feet. A rarity today, the Opus 19 Organ also features a free reed stop Clarinette.
The second truck was unloaded Tuesday.
Story written by Greg Haas, Mosaicist & Founder, Studio D'Oro LLC, Houston.
_._
For more information visit www.studiodoro.com
Cross-posted over at CVSTOS FIDEI.
Many of my favorite pieces of music I associate with the night sky. This is because my father, who was throughout my life a planetarium director, often used his favorite pieces of music as background during planetarium shows. Being the oldest, I frequently had the chance to tag along to planetarium shows, and sit under the dome, listening to my father's voice. And so now, when I hear something like Ralph Vaughan Williams' Fantasia on the Theme by Thomas Tallis I find myself thinking of the constellations, and I also find myself oddly misty about the eyes.
I was inspired to transfer my brain goo to the computer screen over the last couple of hours. Here are the results.  Here's to a more fruitful discussion.
I haven't talked extensively about why I rejected atheistic communism and made my way back to Catholicism. There were a number of reasons; being shown the logical and moral bankruptcy of materialism, the corruption I personally witnessed in the movement, the fact that I could never bring myself to really embrace any of the tenants of the cultural agenda, and so on. The idea of fighting for anything in a universe that did not, and could not care about the outcome of human events could no longer captivate me. I suppose some people are able to convince themselves of the possibility, even the certainty, of "goodness" in a reality that owes nothing to consciousness and will; to me, such a belief, no matter how comforting, would be a lie. And I cannot live a lie.
Little Drummer Boy is one of my favorite Christmas songs of all time and I surprisingly stumbled across the Celtic Woman version of this song.  Celtic Woman is an all-female musical ensemble which I came across on YouTube earlier this year and they are delightfully good!
This version of the popular Christmas song has Gregorian chant in it, I'm not sure who scored this, but it works very well with Celtic Woman's version of Little Drummer Boy.

Here is the original music by the Harry Simeone Chorale: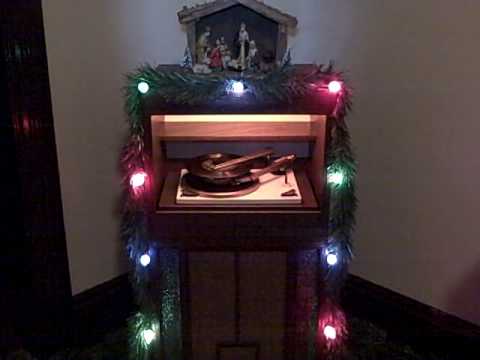 And finally here is the Vienna Boys Choir rendition of this song:
My favorite line of the song is "then He smiled at me".
Gets me every time.
Long live Christ the King!
Have a blessed Christmas.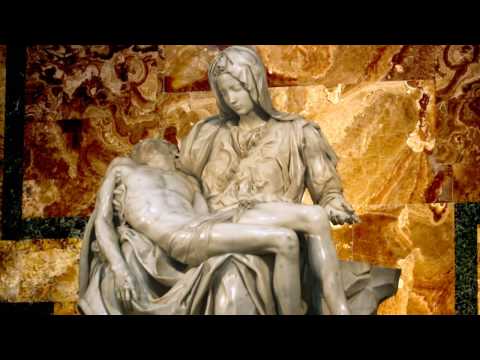 Composed by Saint Thomas Aquinas for the Office of Corpus Christi (see CORPUS CHRISTI, FEAST OF). Including the last stanza (which borrows the words "Genitori Genitoque"—Procedenti ab utroque, Compar" from the first two strophes of the second sequence of Adam of St. Victor for Pentecost) the hymn comprises six stanzas appearing in the manuscripts
Pange, lingua, gloriosi corporis mysterium,
Sanguinisque pretiosi quem in mundi pretium
Fructus ventris generosi Rex effudit gentium.
Written in accentual rhythm, it imitates the triumphant march of the hymn of Fortunatus, and like it is divided in the Roman Breviary into stanzas of six lines whose alternating triple rhyming is declared by Pimont to be a new feature in medieval hymnody. In the  Roman Breviary the hymn is assigned to both Vespers, but of old the Church of Salisbury placed it in Matins, that of Toulouse in First Vespers only, that of Saint-Germain- des-Prés at Second Vespers only, and that of Strasburg at Compline. It is sung in the procession to the repository on Holy Thursday and also in the procession of Corpus Christi and in that of the Forty Hours' Adoration.[1]
_._
[1] Henry, H. (1911). Pange Lingua Gloriosi. In The Catholic Encyclopedia. New York: Robert Appleton Company. Retrieved September 3, 2009 from New Advent: http://www.newadvent.org/cathen/11441c.htm
Note: For more information click here.