Morality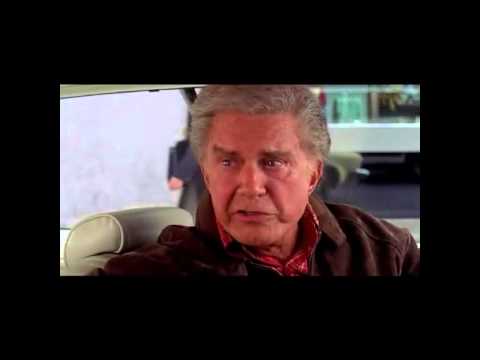 Ah, TAC tackles only the big burning issues of our day!  Travis D. Smith over at The Weekly Standard raises a philosophical question that has always intrigued me:  who is the greater hero, Batman or Spider-Man?
Reservations  about technology are at the heart of Spider-Man's story. Peter Parker  gains the proportional strength and agility of a spider when a high-tech  experiment goes awry. His webshooters and spider-tracers are products  of his own ingenuity. His rogue's gallery, by contrast, comprises a  testament to the dangers inherent in modern technological science given  the myriad ways it can be misused and lead to unintended consequences.  With few exceptions, Spidey's foes can be categorized as either (i) good  guys who were transformed into villains (or ordinary thugs who were  made much worse) by technological mishaps or unexpected side-effects  (e.g., Doctor Octopus, Electro, Green Goblin, Lizard, Morbius, and  Sandman; Venom, too, indirectly), or (ii) crooks who specifically  invented, obtained, or otherwise employ technology for the sake of doing  wrong or becoming worse (e.g., Beetle, Chameleon, Hobgoblin, Jackal,  Mysterio, Rhino, Scorpion, Shocker, and Vulture; Kraven is the  noteworthy exception). The young Peter Parker is corrupted by the  culture around him no less than any other young man. His first instinct  is to use his newfound powers in a selfish, though harmless, manner: He  plans to make it big in showbiz for the sake of supporting his family.  But after he internalizes Uncle Ben's message, Spider-Man stands out as a  marvel precisely because he is both the victim of science gone wrong  and a manufacturer of technological wonders, yet neither makes a monster  of him—if we set aside that brief period he had six arms.
Modern  society, marked, if not defined, by our devotion to technological  science and premised principally on theories of rights, explicitly  rejects classical ideas that emphasize virtuous character and duties  that transcend individual will. Assessing all relationships in terms of  power, defending subjective rights as absolutes, and replacing  interpersonal duties with collective responsibilities, preferring the  indirect benefactions of impersonal institutionalized mechanisms,  modernity is a breeding ground for tyrannical souls and a recipe for  tyrannical regimes. It is in this light that Spider-Man can help us to  see that modernity's capacity to turn out relatively well depends on  habits and ideas that precede it.
When  I teach introductory classes in political theory, I am grateful for the  example that Spider-Man provides of Glaucon's model of "the man of  perfect justice" from Book II of The Republic, one who always  does the right thing (in terms of complying with conventional morality)  even though he always earns a reputation for doing the wrong thing.  Nobody who would wield great power intending to work on behalf of  justice can avoid earning a bad reputation. Spider-Man is sure to be  accused of being an accomplice in any bank robbery he thwarts. The  headlines of the Daily Bugle regularly prompt readers to ask  themselves whether he is a "Threat or Menace?" Nevertheless, Peter  chooses to keep up the good fight. The language of "choice," however,  falls short here. Whereas Bruce decides to become a costumed agent of  vengeance, acting on an internal compulsion, Peter regards what he does  not so much as a choice but as a responsibility, a duty he must meet  irrespective of his preferences and desires. This accords with the  classical notion that virtue is demanded of us by our very nature; it is  not something that anyone can opt in or out of indifferently. Continue reading →
I have been obsessively reading articles on neuroscience, determinism and free will lately. Much of what I read is fascinating, but it is what I haven't read that I find even more interesting. As I type these words, I am making, with each word, what I would call a choice. Some choices are easier than others, obviously, if I want my post to follow the basic rules of spelling and grammar that currently govern the English language.
I am doing something more than that, however. I am also assuming that what I write will be read by people who can also make choices. If I am merely disseminating information, there won't be a choice I am imploring you to make. If I am attempting to convince you that one position regarding a controversial topic – free will vs. determinism, perhaps – is correct and the other is false, I am certainly acting as if you have a really-existing capacity of choosing. You will take the information I supply, sufficiently reflect on its implications for your value system, and decide it is worth acting upon or at least considering. That is the hope, at least.
It is a hope that is undeniably present in virtually every appeal for determinism I have read. Here is one of the more blatant offenders:
 We have or are capable of two sorts of attitude, and thus we may respond to determinism with dismay or intransigence. But we can also attempt to respond in another way. We can attempt to change our feelings. We can see what we must give up, and what we can keep, and the value of what we can keep. This can be called the response of affirmation.
Really? We may? We can? How? How might we do that? What faculty enables me to do these things? I call it free will. If free will is something other than this faculty, I don't know what free will is.
Here is another example, this time of an author spelling out the implication of determinism:
What we should discard is the idea of punishment as retribution, which rests on the false notion that people can choose to do wrong.
I scratch my head in awe and wonder that someone who just insisted that free will is an illusion and choice a myth can make appeals to reason, to an imagined faculty of choosing. In many of the articles I read, the determinists are always described as "rational" or even "hyper-rational", they're so rational that they are bursting and oozing with rationality from every pore and orifice.
And yet there is no rational form of communication that can convey their most fundamental premises and beliefs. Advanced human communication, verbal and nonverbal alike, presupposes the capacity to choose. Articles by determinists are filled with moral exhortations for positive action, for changes of heart and attitude, for compassion towards the poor sinners who couldn't have chosen not to sin.  These are not the grunts and groans of mindless animals, but the deliberately and freely chosen words of conscious beings who would like to see people behave and think differently than they currently do.
There is something deeply wrong with a worldview that must continually acknowledge that its premises sound absurd from the standpoint of human experience  but are justified by "the science." Free will isn't the false idea here. It is physicalism. Free will is how we describe what occurs millions of times in the life of millions of human beings every day. Physicalism is how presumptuous opposition to anything even resembling the supernatural or religious ought to be described. But who will have the courage to challenge physicalism instead of merely defending the constantly experienced reality of free will?
It seems, at the moment, like one of the best ways to start a fight among a bunch of serious Catholics is to start throwing around the term "prudential judgement". However, for such a frequently used term, the concept is not often defined, and given all the contention around it, I think it would be helpful to try to write a fairly brief post defining it and examining why it seems to be the center of so much controversy.
Prudential judgement is the application of the virtue of Prudence to some given situation in making a judgement as to the virtuous course of action. The Catechism defines Prudence as follows:
1806 Prudence is the virtue that disposes practical reason to discern our true good in every circumstance and to choose the right means of achieving it; "the prudent man looks where he is going." "Keep sane and sober for your prayers." Prudence is "right reason in action," writes St. Thomas Aquinas, following Aristotle. It is not to be confused with timidity or fear, nor with duplicity or dissimulation. It is called auriga virtutum (the charioteer of the virtues); it guides the other virtues by setting rule and measure. It is prudence that immediately guides the judgment of conscience. The prudent man determines and directs his conduct in accordance with this judgment. With the help of this virtue we apply moral principles to particular cases without error and overcome doubts about the good to achieve and the evil to avoid. [emphasis added]
So a prudential judgement is the application of moral principles to a particular case in order to achieve good and avoid evil. Thus, obviously, saying something is a matter of prudential judgement does not mean that "there is no right answer". The process of making a prudential judgement is one of judging which is the virtuous action to take in a given circumstance. Prudential judgments are definitionally moral questions. "Is vanilla or chocolate ice cream more tasty?" is not a matter of prudential judgement, it's a matter of personal taste.
Often "matters of prudential judgement" are contrasted with "intrinsic evils", especially in matters of political discourse. This leads to a lot of angst in some quarters. What is the difference?
An action which is intrinsically evil is something which is always and everywhere wrong. To use one of the standard examples: Abortion is an intrinsic evil in that the act of abortion can never be a just action. The taking of human life is not an intrinsic evil because it is an action which is unjust in some circumstances (murder) but just in others (self defense, just war, times and places when the common good requires the use of capital punishment). (My goal is to be short here, so I'm not going to enter into discussion of double effect.) As this example shows, just because something is not intrinsically evil doesn't mean that it isn't worthy of very, very serious moral reflection. Clearly, one can't say, "Killing another human being is not intrinsically evil, so reasonable people can feel free to differ on it." The prudential judgement of "does this situation justify the taking of human life" is clearly a moral question of the very highest magnitude.
Why then this distinction between "intrinsic evils" and "prudential judgments" in political discussion among Catholics? I think reason is that some moral principles seem to have political applications so obvious that there can be little room for variance in judgement. For instance, abortion is often cited as an example of an intrinsic evil on which Catholics may not vary in their opinion in politics. It is a belief held by much of the political left in this country that there is a "right to choice" in regards to abortion, in other words that a woman has a fundamental human right (which the state must respect and protect) to choose to have an abortion if she so chooses. From a Catholic moral point of view, one may not have a right to do something which is evil. I cannot have a "right to choose to torture" or a "right to choose to murder". As such, I think it's legitimate to say that a Catholic may not hold that a person has a right to procure an abortion.
Continue reading →
Hello TAC, it is good to be posting again after a prolonged illness that left me unable to do anything but make half-conscious Facebook updates. I have been following the news, and for the sake of our collective sanity, I am going to refrain from extended commentary on foreign affairs. Instead I wanted to share with you an interesting discussion I had recently with some rather confident, cocky atheists on the question of free will.
It had begun as a debate on the so-called "problem of evil." They think we have a problem with evil; maybe some Christians do, but I don't. But I do think atheists – by which I mean Western, science-worshiping, philosophical materialists – have a problem with evil. Namely, how do materialists who reject free will (either explicitly or implicitly, depending on how well they've thought it out) even speak of such a thing as "evil"? Assuming we are speaking of human acts, and not things like bad weather, to describe an act as "evil" or malicious or malevolent or something similar assumes and implies that it was freely chosen. No one speaks of a lion's decision to tear apart a zebra for sustenance as an "evil" act. What mindless animals do has no moral significance whatsoever. What people do has significance solely on the assumption that we can choose otherwise. In other words, free will. Without the assumption of free will, morality utterly collapses into a meaningless rubbish heap.
Marianne Gingrich's claim that Newt wanted an open marriage is the news story of the day.  In all honesty, this doesn't tell us that much more about Newt than we didn't know already.  Some have already said that this is no worse than simply cheating on your spouse, and, politically speaking, this might not have any impact at all on the race.
That being the case, it does serve as a forceful reminder that Newt Gingrich is kind of a jerk.  In fact, I think that if his ex-wife's claims are true (and admittedly, we don't know for certain), then it is even a bit creepier than just having an affair.  It indicates that Newt is not that concerned about the feelings of other people.  Based on what we know of the man, he gives off a vibe that he views other people as simply pawns.  While he would hardly be the first such personality to become president, it doesn't mean we should be so flippant about allowing such a man to obtain the highest office in the land.
Now, we know that Newt has had a conversion, and that people change over the course of their lives.  Perhaps the Newt from the mid 1990s is not the same man that he is today.  We can't really judge the state of a man's soul, and I don't propose to do that now.  But we have to consider a couple of things.  First of all, as we are all too well aware, simply becoming a Catholic does not make one a saint.  We are abundantly aware that we are all sinners, and though we all hope that a closer relationship to Jesus fostered through the Church makes us better people, it's still a struggle.
More importantly, this didn't happen when Newt was a young man.  Newt was nearly two decades older than I am right now when this all happened.  Yes, men older than Newt have had conversions of the heart.  But a conversion is not necessarily a transformation into a completely new man.
I don't know what kind of person Newt is right now.  But I know what he has been, and I'm not going to turn a blind eye to an individual's character simply because people on the other side of the aisle are all too willing to do so.

 In good faith, Mr. Rich, I am more sorry for your perjury than mine own peril; and know you that neither I nor any one else to my knowledge ever took you to be a man of such credit as either I or any other could vouchsafe to communicate with you in any matter of importance.
Saint Thomas More
Two arresting scenes from A Man For All Seasons, (1966).  Usually the second scene in the video clip is remembered for the statement by Sir Thomas More that he would give even the devil benefit of the law.  I have written about that statement here.  However there is another interesting facet to the pairing of these two scenes:  a comparison of William Roper and Richard Rich.
Sir Thomas is fond of Roper the suitor of his daughter, and the fondness is obvious in the scene.  However, he will not allow him to marry his daughter because he is a heretic.  More notes that at one time Roper was a passionate churchman and now he is a passionate Lutheran and hopes that when his head stops spinning it will be to the front again.  (Roper did become an orthodox Catholic again and remained one till his death, even under the reign of Bad Queen Bess.)  In spite of Roper being something that Sir Thomas detests, that does not alter either his liking or his high regard for the young man.  Why is this?  Because Roper is obviously seeking after the truth and attempting to do what he thinks is right.  Such good motivation is to be respected even when it reaches erroneous conclusions.
Richard Rich on the other hand lacks such motivation.  More likes him also, but recognizes that he has no character.  Rich will do whatever it takes for him to rise in the world, and if that involves immoral actions, so be it.  Unlike Roper he lacks any good motivation or honest intent.  (The historical Rich was a complete scoundrel and recognized as such at the time.  He specialized in betrayals and making himself useful to whoever was in power at the time.  Under Henry and Edward he persecuted Catholics, under Mary he persecuted Protestants, and under Elizabeth he was whatever she was.  It is a sad commentary on the human condition that such an open, time-serving villain prospered and died in his bed, the founder of an aristocratic dynasty.) Continue reading →
At last, I have come across the Trolley Problem which truly gets at the difficulties of modern life.
On Twin Earth, a brain in a vat is at the wheel of a runaway trolley. There are only two options that the brain can take: the right side of the fork in the track or the left side of the fork. There is no way in sight of derailing or stopping the trolley and the brain is aware of this, for the brain knows trolleys. The brain is causally hooked up to the trolley such that the brain can determine the course which the trolley will take.

On the right side of the track there is a single railroad worker, Jones, who will definitely be killed if the brain steers the trolley to the right. If the railman on the right lives, he will go on to kill five men for the sake of killing them, but in doing so will inadvertently save the lives of thirty orphans (one of the five men he will kill is planning to destroy a bridge that the orphans' bus will be crossing later that night). One of the orphans that will be killed would have grown up to become a tyrant who would make good utilitarian men do bad things. Another of the orphans would grow up to become G.E.M. Anscombe, while a third would invent the pop-top can.

If the brain in the vat chooses the left side of the track, the trolley will definitely hit and kill a railman on the left side of the track, 'Leftie,' and will hit and destroy ten beating hearts on the track that could (and would) have been transplanted into ten patients in the local hospital that will die without donor hearts. These are the only hearts available, and the brain is aware of this, for the brain knows hearts. If the railman on the left side of the track lives, he too will kill five men, in fact the same five that the railman on the right would kill. However, 'Leftie' will kill the five as an unintended consequence of saving ten men: he will inadvertently kill the five men rushing the ten hearts to the local hospital for transplantation. A further result of 'Leftie's' act would be that the busload of orphans will be spared. Among the five men killed by 'Leftie' are both the man responsible for putting the brain at the controls of the trolley, and the author of this example. If the ten hearts and 'Leftie' are killed by the trolley, the ten prospective heart-transplant patients will die and their kidneys will be used to save the lives of twenty kidney-transplant patients, one of whom will grow up to cure cancer, and one of whom will grow up to be Hitler. There are other kidneys and dialysis machines available; however, the brain does not know kidneys, and this is not a factor.

Assume that the brain's choice, whatever it turns out to be, will serve as an example to other brains-in-vats and so the effects of his decision will be amplified. Also assume that if the brain chooses the right side of the fork, an unjust war free of war crimes will ensue, while if the brain chooses the left fork, a just war fraught with war crimes will result. Furthermore, there is an intermittently active Cartesian demon deceiving the brain in such a manner that the brain is never sure if it is being deceived.

What should the brain do?
Excerpted from:
– Michael F. Patton Jr., "Tissues in the Profession: Can Bad Men Make Good Brains Do Bad Things?", Proceedings and Addresses of the American Philosophical Association, January 1988
Every week I make a point of finding the time to listen to the EconTalk podcast — a one hour interview on some economics related topic conducted by Prof. Russ Roberts of George Mason university. Roberts himself has economic and political views I'm often (though not always) in sympathy with, but he's a very fair and thoughtful interviewer and has a wide range of guests. This week's interview was with a semi-regular on the show, Prof Mike Munger of Duke University, and the topic was the concept of euvoluntary exchange which Munger has been attempting to create.
Munger's project aims to identify why it is that some seemingly voluntary transactions are seen as morally repugnant by most people, and are either socially disapproved of or outright outlawed. So for example, say that Frank is very poor and desperately wants to provide for his family. Tom is very rich and is loosing eyesight in both his eyes. His doctor believes they can pull off a revolutionary new surgery and transplant a healthy eye into him, but they need the eye of a live, healthy person who matches Tom's blood type and DNA well. Frank is a match and is willing to give up an eye in return for a million dollars.
Now, there are a few people who lean heavily in the rationalistic direction who would say this sounds like a great idea because it makes most people better off, but most people would react to this with revulsion, and it is in fact illegal to do this kind of thing in the US.
The interesting thing is that voluntarily donating an organ (so long as giving it up isn't considered too big a detriment to you) is considered morally admirable, and is legal. So, for instance, there was a case a year or two ago in our parish where one young woman in the parish donated a kidney to another parishioner who needed a transplant.
Munger's argument is that in the Frank and Tom example, the transaction may seem voluntary but it's not really voluntary because of the disparity in means between Tom and Frank. Continue reading →
This post originally ran (I've cleaned up a few typos, but otherwise left it unchanged) back in 2006, but the topic has been on my mind, and having found it via Google while researching the topic of the Fundamental Option I decided to rerun this one rather than writing a new one.
Quite some time back, Pontifications ran a post about the theory of "fundamental option", which it seems is the theological term for the idea that one's salvation is based upon a fundamental choice that one makes either for or against God.
This image for the determination of one's salvation has a certain utility in that it is simple and evocative. C. S. Lewis uses it in The Last Battle, where all of Narnia's creatures face Aslan and swerve either to his right (with loving expressions) or to his left (with hate in their eyes). And yet, like any image or illustration, applying it absolutely leads to distortion. The 'encounter God and choose' image helps to emphasize that God's judgment is not some arbitrary judgment imposed upon us. It also helps to explain how someone externally appearing to have sinned many times might be saved, while someone who to all appearances led a virtuous life, yet held pride in his heart, might reject God and be condemned. And yet, taken as an absolute of 'salvation by choice alone' the theory of 'fundamental option' becomes just as much a heresy as 'salvation by faith alone'.
Continue reading →
As a Catholic, one is sometimes accused of being so mindlessly doctrinaire that one "accepts anything the pope says without thinking". However, at other times, one is faced with the opposite challenge: Does your Catholic faith cause you to take any political or moral positions that you wouldn't take anyway?
Typically, both of these objections are leveled by people who don't like one's political or moral stances, but while in the one case it stems from a belief that one would obvious agree with the speaker if only one's head wasn't befuddled by religious notions, the other seems to stem from the idea that if only one really took one's faith seriously, one would agree with the speaker on the point at issue. (Or perhaps alternately, merely a skepticism as to whether anyone actually modifies his life at all due to religious beliefs.)
I think this is a pretty valid question, but if one attempts to think about it seriously, it is a very difficult question to answer, since it leaves one to try to puzzle out how much of one's beliefs and character are the result of one's faith, versus how much one picks one's faith based on beliefs or tendencies one already has. Continue reading →
The Pope's comments in an unauthorized excerpt release from Peter Seewald's latest book, "Light of the World, The
Pope, The Church and The Signs of the Times", has caused quite a stir.
Basically he said, as an extreme example, if a male prostitute was to use a condom during sex, it was a step towards a better morality.
Pope Benedict wasn't speaking ex-cathedra.
Nonetheless, the secular media, like clockwork, has declared that condoms are now allowed by all fornicators (not like dissident Catholics were following the teachings of the Church anyways).
So here is a short roundup of the better informed among us:
Pope Approves Restricted Use of Condoms? – M.J. Andrew, TAC
Understanding Pope's Dilemma on Condoms – Jimmy Akin, NCRgstr
Condoms, Consistency, (mis)Communication – Thomas Peters, AmP
Pope Changed Church Condoms Teaching? – Q. de la Bedoyere, CH
A Vatican Condom Conversion? – Mollie, Get Religion
Pope: Condoms, Sex Abuse, Resignation & Movie Nights – John Allen
What The Pope Really Said About Condoms in New Book? – Janet Smith
Ginger Factor: Pope Approves of Condoms! – Jeff Miller, The Crt Jstr
The Pope and Condoms – Steve Kellmeyer, The Fifth Column
Condoms May Be 'First Step' In Moralization of Sexuality – Cth Herald
Pope Did Not Endorse the Use of Condoms – Fr. Zuhlsdorf, WDTPRS?
Did Pope Change Teaching About Condoms? – Brett Salkeld, Vox Nova
(Hat tips:  The Pulpit & Henry Karlson)
A couple weeks ago, I wrote a post on how we sometimes impute excessive virtue to ourselves for being on the right side of historical conflicts, though a sort of proxy morality. I'd like to follow-up on the theme with the other area in which I think we often fall into a mentality of proxy morality: issue advocacy and solidarity with oppressed groups.
Let me start by trying to lay out a little bit more clearly what I think proxy morality is and why I think it is a danger to us. Proxy morality consists of drawing a strong sense of virtue or righteousness from identification with some cause or group. It is, I think, a dangerous tendency because it allows us to indulge in a great deal of pride and righteousness, while at the same time running of the risk of both excusing ourselves from taking any direct moral action in regards to the issues which we congratulate ourselves on due to proxy morality. Continue reading →