Modern Liberalism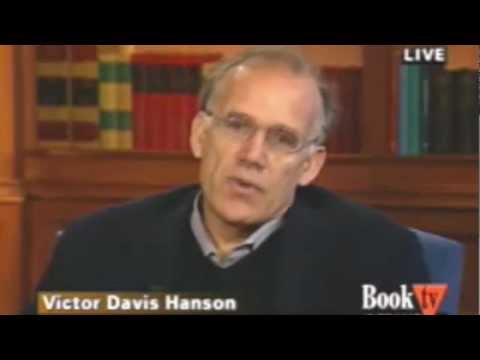 My favorite living historian, Victor Davis Hanson, has a new post in which he details bad signs aplenty of scary times ahead:
Read the News and Weep
That is not conspiracy talk, but simply a distillation of what I read today. On the last day of the year when I am writing this, I offer you just three sample op-eds.
A journalist, Donald Kaul, in the Des Moines Register offers us a three-step, presto! plan to stop school shootings:
Repeal the Second Amendment, the part about guns anyway. It's badly written, confusing and more trouble than it's worth. … Declare the NRA a terrorist organization and make membership illegal. Hey! We did it to the Communist Party, and the NRA has led to the deaths of more of us than American Commies ever did. …Then I would tie Mitch McConnell and John Boehner, our esteemed Republican leaders, to the back of a Chevy pickup truck and drag them around a parking lot until they saw the light on gun control.
Note the new ease with which the liberal mind calls for trashing the Constitution, outlawing those whom they don't like (reminiscent of "punish our enemies"?), and killing those politicians with whom they don't agree (we are back to Bush Derangement Syndrome, when novels, movies, and op-eds dreamed of the president's assassination.)
What would be the Register's reaction should a conservative opponent of abortion dare write, "Repeal the First Amendment; ban Planned Parenthood as a terrorist organization; and drag Harry Reid and Nancy Pelosi from a truck"? If an idiot were to write that trash, I doubt the Washington Times or Wall Street Journal would print such sick calls for overturning the Constitution and committing violence against public officials.
Ah Yes, Still More Redistribution
Turning to a column in The New Republic, John Judis, in honest fashion, more or less puts all the progressive cards on the table in a column titled "Obama's Tax Hikes Won't Be Nearly Big Enough" — a candor about what the vast $5 trillion deficits of Obama's first term were all about in the first place.
Here is the summation quote: "But to fund these programs, governments will have to extract a share of income from those who are able to afford them and use the revenues to make the services available for everyone."
Note that Judis was not talking about the projected new taxes in the fiscal cliff talks, but something far greater to come. He understands well that the "gorge the beast" philosophy that resulted in these astronomical debts will require enormous new sources of revenue, funds "to extract" from "those who are able to afford them" in order to "make services available for everyone."
That is about as neat a definition of coerced socialism as one can find. Implicit in Judas's formulation is that only a very well-educated (and well-compensated) technocratic class will possess the wisdom, the proper schooling, and the morality to adjudicate who are to be the extracted ones and who the new "everyone."
The Constitution — Who the Hell Needs It?
The third item in my year-end reading was the most disturbing. A law professor (could it be otherwise?) named Louis Michael Seidman enlightens us with "Let's Give Up on the Constitution" — yet another vision of what the now triumphant liberal mind envisions for us all:
As the nation teeters at the edge of fiscal chaos, observers are reaching the conclusion that the American system of government is broken. But almost no one blames the culprit: our insistence on obedience to the Constitution, with all its archaic, idiosyncratic and downright evil provisions.
Did Madison force Obama to borrow a half-billion dollars to fund Solyndra and its multimillionaire con artists?
Note Seidman's use of "evil," which tips his hand that our great moralist is on an ethical crusade to change the lives of lesser folk, who had the misfortune of growing up in America — a place so much less prosperous, fair, and secure than, say, Russia, China, the Middle East, Africa, South America, Spain, Greece, Italy, or Japan and Germany (in the earlier 20th century history) . When I lived in Greece, traveled to Libya, and went into Mexico, I forgot to sigh, "My God, these utopias are possible for us too, if we just junked that evil Constitution." Continue reading →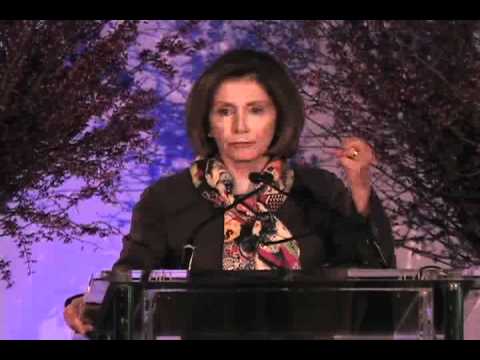 On This Week on ABC last Sunday, George Will gave a concise, and devastating, explanation of what modern liberalism in this country is all about:
This is not about women's health. This is about providing 300,000 abortions a year. Planned Parenthood cleverly cast this saying, 'We are in the mammogram business.' They're not in the mammogram business — they are in the referral of mammograms. This showed two extraordinary things, George. First, the American left cares about ending wars and they care about poverty and they care about the environment, but they really care about — when they're not perfunctory — is when you touch abortions. And historians will marvel that American liberalism in the first part of the 21st century is defined as defense of abortion.
Second, all these people describing themselves as pro-choice said it is illegitimate to choose not to be involved in abortion. And a much more important decision politically that was taken this week was the Obama administration saying that Catholic institutions have no choice — and this was applauded by pro-choice people — have no choice but to provide contraception, abortion-inducing drugs, and sterilization. Continue reading →

Liberal elites frequently profess astonishment at why so many  middle class Americans vote Republican.  Thomas Frank in 2004 published a book, What's The Matter With Kansas , in which he bemoaned the fact that his fellow Kansans, or former fellow Kansans I should say since he resides in Washington DC, did not share his love of the Party of the Jackass.  Lee Siegel at The Daily Beast has a brilliant column in which he explains the political facts of life to the Liberal elites in the form of a letter from Occupy Harvard to their parents:
The man you think is a "sucker" because he votes for Republican candidates who don't seem to give a hoot about him will vote for them every time. He looks at you, the crowd of The-Fix-Is-Always-In, and he casts his lot with the crowd of wealth and initiative.
You see, Mom and Dad, they don't lie about his prospects. They tell him that he has to sink or swim. They don't disrespect his willpower by promising that government will make life easier for him. They tell him that they respect his individuality. They tell him straight out what you, the liberal elite, know to be true but will never say. They tell him that life in America is winner-take-all, and that they are the people who will let him keep what he has. They tell him that his religion, his wife's capacity to reproduce, his children—whether they are "successful" or not—are his treasure. They tell him that they don't care if he is a person of modest ambition, little sophistication, and humble means. What they value is his capacity to change his own life.
What you tell him is that he should put his life in your hands. Yet you scorn his religion. You mock his faith in the sacredness of conception. You deride his belief in family. You tell him that his love for hunting makes him a murderer, and that his terror at being economically displaced makes him a xenophobe and a racist. Then you emasculate his hope for the future by telling him that if his ship comes in—that dream of a ship that makes the grinding disappointment of daily life worth living through—you'll help yourself to a big slice of it. And you expect him to believe your rhetoric about fairness and equality when, all the while, you are accusing him of gullibility in his politics and bad faith toward the least fortunate of his fellow citizens. When, all the while, you are living untouched by your own policies. When you are cushioned against life's hardness, not by government, but by simply knowing other people in your class. You expect him to buy your talk about equitable distribution of wealth when you are sailing through tax loopholes off into the sunset. For this man, his emotions make all the rational sense in the world. Continue reading →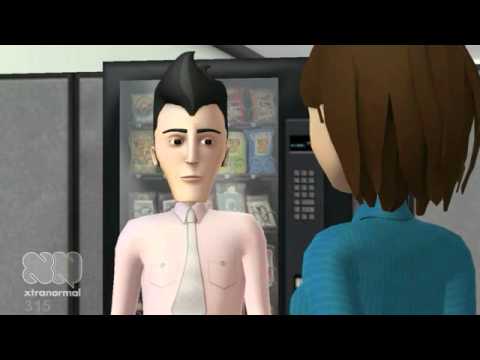 The ideological orientation of  academia to the political left is an old story.   Certainly such ideological conformity was well established back in my halcyon undergraduate and law school days at the University of Illinois, 1975-1982.  Outside of my ROTC courses, I was guaranteed to be the most outspoken conservative in any class I attended.  In some classes of course, geography for example, politics never came up, but when political issues arose they would almost always be presented with a left of center, sometimes far left of center, viewpoint.  With the same shy, retiring nature that is always on full display on this blog, I always felt compelled to respond, which included, on one memorable occasion, interrupting a class room political rant by one of my education professors at the five minute mark with the comment:  "That is garbage sir!  Sheer garbage!"  The look on the shocked faces of my classmates will remain a cherished memory until my dying day! Continue reading →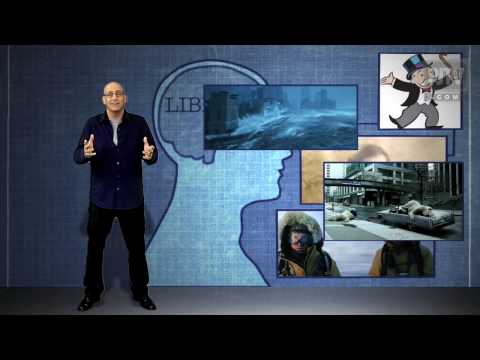 Well said Klavan on the Culture!  I think Edmund Burke put it concisely long ago:  Continue reading →
Get ready for Obama appointment, Round 2.
Supreme Court Justice Stevens announces he will retire in the summer.
Not sure how the timing will work on this, especially as Obama and the Democrats try to avoid being too contentious right before the November elections. That might play in our favor as far as getting a more moderate nominee. It will also be interesting to see if the GOP can or will delay the nominee as they have the 41 votes to filibuster.
The names being thrown around are the same ones being thrown around before; we'll see where he goes with this pick. Time to start praying again.
In some ways, we shouldn't be surprised at all concerning the attacks on Pope Benedict XVI. The Holy Father was never one of the "chosen religious people" loved by the dying group called progressive Christians, or by the mainstream media; that distinctions falls to the National Catholic Reporter, Maureen Dowd, Episcopal Bishop Katharine Jefferts Schori, or the openly gay Episcopal Bishop of New Hampshire, Gene Robinson.
(Point of personal privilege. In my mind, there are two schools of liberals, one is the utopian view, and while I disagree with their unrealistic views of the world, they are in their heart of hearts not nefarious. This group truly believes the world would be a better place if their views were followed. A couple examples of their spiritual gurus would be Jerry Brown and Jerry Garcia.  However the other form of liberalism, which is much more prevalent, is a virulent strain that masquerades as a protector of the less fortunate and a conduit of all things intellectual. Their goal is nothing less than absolute societal control; their godfathers are Voltaire, Nietztche, Karl Marx, Saul Alinksy etc.)
When the Abuse Crisis came to Europe, the mainstream media, and the many within religious reporting circles who despise the conservative social teachings of the Catholic Church, were licking their chops to take a shot at Pope Benedict. Never mind, the huge number of abuse cases coming out of big government circles, or the fact that an overwhelming majority of abusers who were priests were those with views of changing the Church and not respecting her teachings, the mainstream media smelled blood in the water and feeding frenzy was on.
The New York Times article, basically saying then Cardinal Ratzinger looked the other way during the abuse scandal, was so shoddy that even writers from the liberal Jesuit America magazine took note of it. It might behoove those who have fallen for the Old Gray Lady's hysterical rantings to read the quotes of some in the mainstream media praising then Cardinal Ratzinger's handling of the crisis during the later stages of the pontificate of Pope John Paul II.
Why the attack on the Catholic Church one might ask? The Catholic Church is the only Church who is universal, can speak with one voice and has conservative based social views. This coupled with the fact, that she unlike far too many Christian churches, has never lost her belief in the mystical i.e. the Eucharist, miracles, apparitions etc. However, the biggest reason some in the mainstream media attack the Holy Father is that despite all of these "non modern" views, the Catholic Church continues to grow. Adding insult to injury for these modern day Pontius Pilates (what is truth?) the Church continues to grow, young people in particular are draw to devotions like the Rosary and Eucharistic Adoration. Continue reading →
[4 updates at the bottom of this post as of 8:08am CST]
If ObamaCare somehow passes through Congress and signed by President Obama, what can Americans look forward to?
Well the Republican Party's very own potential presidential candidate Mitt Romney did just that as governor of Massachusetts, passing universal health coverage for the entire state.
The results are mixed at best, and scary at worst.
Here are some highlights from the op-ed titled Romneycare model a dud in the Boston Herald by Michael Graham where Massachusetts is "already glowing in the radioactive haze of Romneycare, aka "ObamaCare: The Beta Version." [emphases mine]:
Shouldn't Obama have been bragging yesterday about bringing the benefits of Bay State reform to all of America?
As we prepare to wander into this coming nuclear winter of hyper-partisan politics – one in which we're almost certain
to see widespread political fatalities among congressional Democrats – I have to ask: If bringing Massachusetts-style "universal coverage" to America is worth this terrible price, why doesn't Obama at least mention us once in awhile?
Maybe he thinks of us as the Manhattan Project of medical insurance reform. Too top secret to discuss. More likely, it has something to do with the nightmare results of this government-run debacle. Here are a few "highlights" of the current status of the Obamacare experiment in Massachusetts:
It's exploding the budget: Our "universal" health insurance scheme is already $47 million over budget [imagine it in trillions for American tax-payers] for 2010. Romneycare will cost taxpayers more than $900 million next year alone.
Sarah Palin and Bristol Palin respond to the vile Family Guy attack on Trig, her son with Down's Syndrome:
People are asking me to comment on yesterday's Fox show that felt like another kick in the gut. Bristol was one who asked what I thought of the show that mocked her baby brother, Trig (and/or others with special needs), in an episode yesterday. Instead of answering, I asked her what she thought. Here is her conscientious reply, which is a much more restrained and gracious statement than I want to make about an issue that begs the question, "when is enough, enough?":
"When you're the son or daughter of a public figure, you have to develop thick skin. My siblings and I all have that, but insults directed at our youngest brother hurt too much for us to remain silent. People with special needs face challenges that many of us will never confront, and yet they are some of the kindest and most loving people you'll ever meet. Their lives are difficult enough as it is, so why would anyone want to make their lives more difficult by mocking them? As a culture, shouldn't we be more compassionate to innocent people – especially those who are less fortunate? Shouldn't we be willing to say that some things just are not funny? Are there any limits to what some people will do or say in regards to my little brother or others in the special needs community? If the writers of a particularly pathetic cartoon show thought they were being clever in mocking my brother and my family yesterday, they failed. All they proved is that they're heartless jerks. – Bristol Palin"
- Sarah Palin
Perhaps it is partially because I have an autistic son, but words literally fail me to adequately describe people evil enough to mock a handicapped child because they differ with the mother of the child politically.
This weekend, February 7-10, the U.S. Conference of Catholic Bishops (USCCB) is sponsoring the "Catholic Social Gathering" where prominent anti-Catholic bigots and progressives speak about social justice issues.
All this being sponsored by the USCCB and advertised as a Catholic event.
Here are some highlights by PewSitter.com:
-Fr. Thomas Reese, who was forced to resign as editor of America Magazine by the Vatican for his refusal to stop publishing articles which question church orthodoxy on issues like contraception, human embryonic stem-cell research, same-sex marriage, homosexual priests, mandatory clerical celibacy, and whether Catholic politicians who support abortion rights should be given communion

-Diana Hayes, professor of systematic theology at Georgetown University and noted speaker for Call to Action, the "Catholic" dissident group. Hayes is a homosexuality activist who wrote a book espousing liberation theology, calls for women's ordination and promotes same-sex "marriage."

- Page six of the official "Catholic Social Gathering" program gives a schedule for the Catholic Labor Network Gathering. USCCB exec John Carr is scheduled to join Paul Booth on a panel discussion. Paul Booth and his wife Heather Booth (another prominent pro-abortion activist with ties to the National Organization for Women, who helped organize a group called "JANE" in 1965 which helped young women obtain illegal abortions) founded the Midwest Academy a training institute for progressive activists.

-Paul Booth and his wife have served as host committee members for the National Organization for Women's Intrepid Awards Gala.

-Currently Paul Booth is executive assistant to the president of the American Federation of State, County and Municipal Employees. The AFSCME endorsed the pro-abortion March for Freedom of Choice, held in Washington, D.C. in 2004.
Michael Voris of RealCatholicTV.com has been doing yeoman's work, uncovering and shining a bright spotlight on the many anti-Catholic activities and persons that are done inside the USCCB.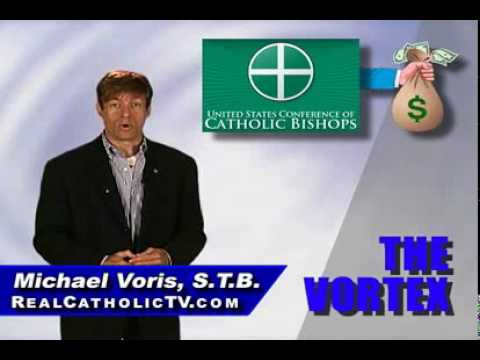 For more information on continuing developments in the growing scandals from the USCCB click here.
[Update at the bottom of this post]
The scandal that has engulfed the U.S. Conference of Catholic Bishops (USCCB) shows no sign in abating.
Today we learn even more incriminating facts that continue to tarnish the image of the USCCB.
In the latest RealCatholicTV.com program Michael Voris explains the deep entanglement of Democratic Party and anti-Catholic operatives that hold high positions within the USCCB.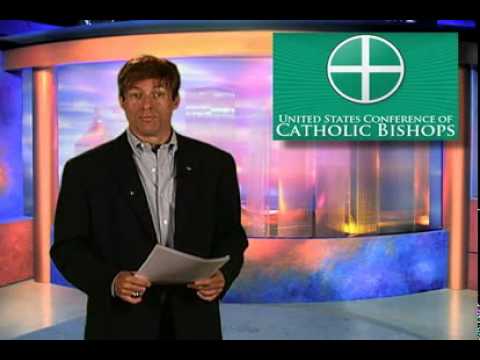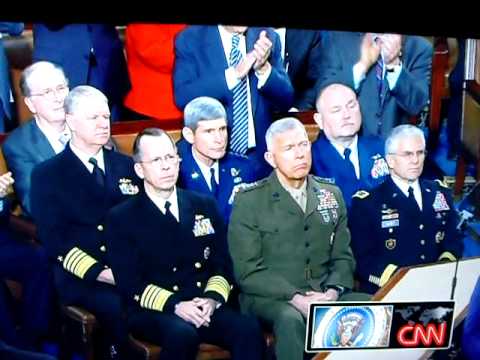 Although I tend to agree with my friend Paul Zummo, the Cranky Conservative, that the State of the Union address is our annual self inflicted ritual of boring torture, I did have the State of the Union on as background noise while I went about other tasks.  I was amazed at what a self-indulgent exercise in venting it mostly was.  Things haven't gone Obama's way, and last night he decided to engage in a little Presidential talk-therapy.  The tedious length, reminiscent of some of Bill Clinton's efforts, indicated that this was an undisciplined opportunity for Obama to lash out at his opponents.  Three more years of this should be as much fun for the country as my last root canal was for me.
Two points struck me as particularly odd.  Obama telling Democrats in Congress that this was not a time to "head for the hills" in panic over the looming elections.  This is the type of statement that he might make to them behind closed doors, but certainly not in a State of the Union address so as to remind the nation that Democrats are in panic mode.  Doing so will not calm jittery Democrats in the slightest.  The second point was his reopening the issue of gays in the military.  I could just hear Blue Dogs from Republican areas thinking, "Well thanks Mr. President for driving another nail in my coffin in November!"  Obama has obviously decided that if he is going down, he will do so as a champion of Liberal orthodoxy.  I doubt if this will please the Democrat members of Congress more rooted in electoral reality.
Those are my thoughts, what are yours?