Mitt Romney
I haven't written much of anything about the GOP primary contest, despite the fact I have been following it closely, in part because I found myself so incredibly dissatisfied with all the candidates. However, as the field narrows and appears to be actually competitive, and various people I respect line up behind candidates, it seemed like it was time to come out of the closet as something I'm not very enthusiastic about being: a Romney supporter.
This is not because I'm particularly fond of Romney. I don't trust him a great deal, I'm not clear how solid any of his principles are other than his conviction that he should be president, and I don't find him particularly inspiring. As various candidates have had their five minutes of popularity for the achievement of not being Romney, I kept hoping that one of them would manage to pull ahead and show some stature. I was particularly hopeful about Rick Perry, but he just didn't seem able to run a campaign.
So why support Romney?
I'll start with the positive. While I'm not enthusiastic about Romney, I think that most of what the GOP needs in order to oust Obama this year is simply a credible alternative who doesn't scare people too much. Given how bad the economy is and how unpopular some elements of his policy have been, "not Obama" can be a solidly popular candidate by that virtue alone. Continue reading →
After a recount, the vote tally from the Iowa Caucuses show that Rick Santorum defeated Mitt Romney by a whopping 34 votes.  Previously Romney had been declared the winner by eight votes.
In the grand scheme of thing, this means little.  It doesn't change the delegate vote one iota.  It does mean that the talking point that Romney won both Iowa and New Hampshire needs to come to a halt.  It is funny to read stories about this development suggesting that the Iowa caucuses were a split a decision, yet when Romney was considered to have won there was no such talk.  He might as well have won by 8,000 votes judging by some of what was said in the aftermath.
I do note that there seems to be a lot of confusion about the vote tally.
The deadline for final certification of the results was Wednesday. Party officials said eight precincts failed to follow the rules and fill out the official forms on caucus night, meaning those results can never be certified, while other precincts turned in forms that didn't meet the legal requirements.
And yet we continue to allow this state to have over-sized influence on the nomination process.  Are we prepared to just ignore Iowa yet?
Romney, a/k/a the Weathervane, is a lousy politician.  I do not mean that in a pejorative sense but in a descriptive sense.  Being a politician is a job that requires a certain set of skills and abilities.  The Weathervane is giving every sign of not being very good at being a politician.  Current evidence of this includes the following:
1.  The Bain Mess-The Weathervane had to know that the Obama campaign would use his work at Bain Capital against him, but he seemed completely flat-flooted when Gingrich raised the issue.  The responses from the Romney campaign thus far have been lacklustre.
2.  Tax Returns-Did the Weathervane really think that he could go through this campaign without releasing his tax returns?  Now he says that he will release his current tax return sometime in the Spring.  He has also sheepishly stated that his tax rate is around 15% due to his income largely being from investments.  His tax returns should have been released months ago.  By now they would be an old issue and harmless to him.  Instead, his stubborness about releasing the tax returns has transformed a non or minor issue into one that could hurt him badly.  Idiocy.
3.  Out of Touch-Talking about his speaking engagements in 2010 and early 2011 the Weathervane said that he made very little money on them.  The very little money was 374K.  Romney might as well hang a sign from his neck stating "out of touch rich guy". Continue reading →
People are crying crocodile tears about Newt Gingrich and Rick Perry attacking Mitt's record with Bain Capital.  While I think some of the rhetoric has been excessive, I also don't think this line of attack is completely out of line.  As conservatives we tend to reflexively defend all market institutions without first considering that some institutions are a little shady.  Moreover, I find it incredibly amusing that people are using this as a cudgel against Gingrich and Perry when Romney was the one who attacked Perry from the left on social security and basically charged him with wanting to take people's social security away.  What's good for the goose is good for the gander.
Whether or not you think this line of attack on Romney is fair, Mitt is going to have to come up with a better line of defense than this:
On the heels of his decisive victory in the New Hampshire primary, Mitt Romney took the attacks on his private sector record used by GOP rivals and turned them against President Obama.

Romney's critics have accused him of destroying jobs in order to increase profits for his investment firm, Bain Capital, but speaking Wednesday on CBS, Romney said that what he did was no different from the Obama administration's auto industry bailouts.

"In the general election I'll be pointing out that the president took the reins at General Motors and Chrysler – closed factories, closed dealerships laid off thousands and thousands of workers – he did it to try to save the business," Romney said Wednesday on CBS.
This is a preemptive strike against a potential line of attack in the general election, but does Mitt really want to imply that what he did was not much different than what Obama did with the bailouts?  He's already got Romneycare hanging around his neck, and now he's volunteering a comparison with President Obama that most conservatives are not going to find flattering.
Hey, Mitt, you haven't sewn up the nomination quite yet.  You might want to keep that in mind before opening your mouth again.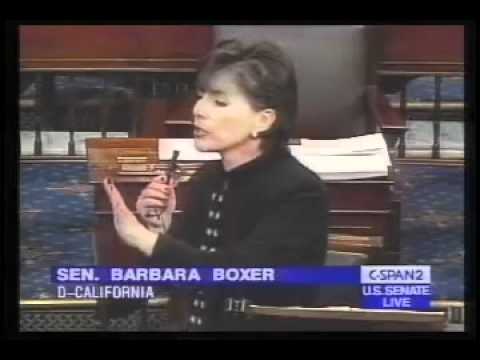 Rasmussen is first out of the gates with a national poll of the Republican candidates following Iowa.   Santorum has risen 17 points to 21% with Romney at 29%.  Gingrich is at 16% and Ron Paul is at 12%.  Jon Huntsman and Rick Perry are both at 4%.   Romney seems incapable of moving out of the twenties in any of the national polls on the Republican nomination.  Santorum has a lot of room to grow, and Romney seems to have hit a firm ceiling for his support in regard to the nomination race.
Some elections are themeless and some have themes.  The Republican presidential nomination contest has had a theme from the outset:  this is a two man race with Romney, or as I affectionately refer to him, the Weathervane, and one other candidate, identity to be determined.  Last night the identity of the Not Romney candidate was determined:  Rick Santorum.
Final Iowa Results:
Mitt Romney:               30,015
Rick Santorum:            30,007
Ron Paul:                     26,219
Newt Gingrich:            16,251
Rick Perry:                   12,604
Michele Bachmann:       6,073
Jon Huntsman:                 745
Santorum was annointed by default:  each of the earlier pretenders to the title having, in turn, stumbled and fallen away:  Bachmann, for a nano-second, Perry, debating is an essential skill for Presidential candidates unless they have won a big war, Cain, the femmes were found, and Gingrich, a man can outrun anything except his own past.  However, Santorum would not have been so annointed if he had also not been working the state assiduously for many months, visiting each county in Iowa, and holding over 375 townhall events.  The caucus set up in Iowa rewards old fashioned shoe leather politics and Santorum did the endless hard work neccessary to succeed.
So today is Santorum's day in the limelight and he has earned it.  What happens next?  Santorum is currently in single digits in all other states.  That should change now, but in order to be taken as a serious challenger to Romney, he will quickly have to move into at least a close second place behind Romney in most of the upcoming primaries.  Campaign funds will now start flowing to Santorum, and he will need to use it swiftly to build up a national organization.
Candidates will start dropping out:  Bachmann soon and probably Gingrich soon after New Hampshire.  I think Bachmann has been angling for a while for a job in a Romney administration, and I expect her to endorse Romney, although that is not probably important as her support is miniscule.  Newt is boiling over from the fact that Romney negative advertising torpedoed his campaign, and he and Santorum have been close in the past, so I would not be surprised if Gingrich endorses him after he drops out. Continue reading →
UPDATE 1-8-2012:  We have eliminated Ron Paul due to spamming issues.  If you feel the need to cast a vote for Ron Paul, please do s0 by leaving a comment.
John Bolton, Rudy Giuliani, Buddy Roemer, and Paul Ryan never announced their candidacy for the GOP nomination as some had speculated, so they have been removed from the TAC Poll.  In addition, Gary Johnson has removed himself from consideration the moment he accepted the Libertarian Party Nomination.  Herman Cain has suspended his campaign which is nothing more than preventing the inevitable.
Here's our latest poll so please vote in anticipation of the Iowa Caucuses (voting ends 7pm this Friday):
Most of you have an immediate response to the question posed in the title of this post, but please indulge me for a moment.
In this seriously flawed Republican presidential primary field is a candidate who is a Roman Catholic.  He is a man who clearly lives his faith.  He has no skeletons in his closet (that we know of, naturally).  He is the father of seven children, and has demonstrated a devotion to the pro-life cause in a manner that is second to none.  He is unapologetically conservative, and is willing to take stands that go against the grain.
In other words, we have a candidate who it would seem should be drawing a large chunk of the conservative and Catholic vote.  Yet he regularly polls somewhere in the 1-2 percent range.  Considering the number of Catholics in the country and within the Republican party, this suggests he can't even win the support of even a fraction of the most conservative Catholics.  Heck, even the conservative and Catholic author of this post has not really fully supported Senator Santorum.  I oscillate between the two Ricks, but have generally leaned towards Governor Perry.  So what gives? Continue reading →
Rachel Masden has a column up lamenting how Rick Perry's gaffe in last week's debate demonstrates our obsessiveness with image over subtance:
As in real life, politicians, voters and the media all get caught up with entertaining but petty nonsense. Case in point: Rick Perry stuck his cowboy boot in his mouth during a recent debate performance, unable to recall one of the three agencies of government he'd euthanize if he were to become president. Turns out it was the Department of Energy — which for a Texas governor to forget about would be a bit like the prime minister of Great Britain forgetting about Buckingham Palace. OK, funny — but really, so what?

For at least 24 hours, the mishap represented arguably the single most globally widespread American news item. I even saw it broadcast and translated on French television in Paris. This is the media and political culture of today — all about stagecraft, showmanship and ratings.

As a political strategist, let me tell you a little secret: Debates are easy to fake. All you need to succeed is a good policy-prep team, a competent spin doctor to distill that policy material down to snappy bite-sized talking points, and the memory and delivery capabilities of a C-list Hollywood actor. Perry just didn't remember his lines. That's all.

But what about the other guys who lucked out and did remember all their lines this time? Isn't it the job of media moderators to recognize boilerplate spin and slice through it on the fly? There's one reliable way to do this, but it's rarely seen: In response to a candidate's prepared take, a media moderator need ask only one question: "What precise action in your background or experience illustrates this principle?" In other words, when a candidate says that he would do something, what has he previously done in his career to demonstrate that value through tangible action? Do you know who any of these candidates really is beyond what he or she claims to be? If not, then thank the style-over-substance media.
The column is timely because I've been having some second thoughts about the primary process. Continue reading →
Just so we're clear, if this guy wins the Republican nomination, I walk:
Mitt Romney was firm and direct with the abortion rights advocates sitting in his office nine years ago, assuring the group that if elected Massachusetts governor, he would protect the state's abortion laws.

Then, as the meeting drew to a close, the businessman offered an intriguing suggestion — that he would rise to national prominence in the Republican Party as a victor in a liberal state and could use his influence to soften the GOP's hard-line opposition to abortion.

He would be a "good voice in the party" for their cause, and his moderation on the issue would be "widely written about," he said, according to detailed notes taken by an officer of the group, NARAL Pro-Choice Massachusetts.

"You need someone like me in Washington," several participants recalled Romney saying that day in September 2002, an apparent reference to his future ambitions.

Romney made similar assurances to activists for gay rights and the environment, according to people familiar with the discussions, both as a candidate for governor and then in the early days of his term.
People can change their minds on an issue, and if Mitt Romney has had a genuine change of heart on abortion, then that's great.  But how can anyone possibly trust this man?  He's a chameleon who changes his tune to suit his audience.
On the other hand, though Rick Santorum is not my first choice at the moment, he's the only candidate who puts social issues first on his website.  He's by far the most passionate defender of the unborn we have in this race, if not the country.
Mitt Romney is far from being one of my favorite presidential hopefuls, but I agree with Jim Geraghty that this Newsweek cover, portraying Romney as a dancing lunatic, is fairly appalling.  Geraghty says that the article itself is very fair, but that doesn't matter.   Roughly 99% of the people who see this cover will never read the article.  For better or worse – and almost certainly worse – our politics are dominated by optics.  The story is secondary to the substantive issues.
One of my grad school professors, Mark Rozell (now at George Mason) liked to talk about an evening news report done on Ronald Reagan's economic policies during the 1984 campaign.  I don't recall which network it was,  but the report just decimated Reagan on the economy.  It was a voice-over piece, and most of the images were of Reagan in various settings, mostly in places like Yellowstone or other grand settings.  After the network aired the report, the head of the news division was contacted by a member of Reagan's staff, and was thanked for the report.  Why was this network being thanked for a hit piece?  The images.  The text of the story didn't matter.  What would stick in viewer's minds were the images, and these were images of the president in majestic settings, showing off the trappings of power.  Many viewers would tune out the content of the story and instead focus on images that were greatly favorable to Reagan.
It's human nature to focus on imagery, and so I don't necessarily fault those who ignore the broader context of such stories.  That being said, I'm sure Newsweek didn't choose this particular photo by accident.
At my own blog I've already shared my annoyance with the Birthers.  For those of you not up to speed, "birthers" are those that doubt, to one degree or another, that President Obama was actually born in Hawaii, and who suggest, therefore, that he is constitutionally ineligible for the presidency.  To me it's a silly conspiracy theory that doesn't crack even a "1″ on the credibly believable scale (and I am referring to the conspiracy being believable, not Obama's family history).
Then there is what one might term the birther subplot.  There are those who don't really doubt that Obama was born in Hawaii, but who nonetheless insist that he release his long-form birth certificate.  Donald Trump has harped on this issue quite a lot as he embarks on a futile attempt to draw more attention to himself on a bid for the Republican nomination for the presidency.  Long story short, Trump and others sense that Obama is hiding something.  The most common rumor is that the long-form certificate would (for some reason) indicate that he was a Muslim.  Commenter "The Man From K Street" offers a couple of other plausible theories on the blog "Est Quod Est":
First (and to my mind the likeliest) — it will reveal what most people already have figured out: Barack Obama Sr. and Stanley Ann Dunham were never actually married, let alone licitly (even a presumptive wedding would have been invalid as bigamous).

Second — there has been some speculation that BO Sr. might not have been the actual father. One alternative candidate in particular has been discussed in various parts of the net, but even if we saw the long form, this will probably stay graffiti on the bathroom wall of history forever.
Possibly.  And then there's the conspiracy of the non-conspiracy, and Don alluded to it in the comments of my post.  Essentially Obama is dragging this thing out because he knows that the birth certificate contains nothing all that embarrassing, but by playing the story out it allows some of his opponents to look like complete loons.  Frankly, this would be my bet, and that gets to the heart of my annoyance with people like Trump.  Even if there is something on the birth certificate that is potentially slightly embarrassing, why should we care?  Nothing is going to have any bearing on his qualifications to be president.  The only theory that would be even partially troubling if true is that his religion is listed as "Muslim."  Sure, it would create some tension because hard core Islamists view apostasy as punishable by death.  Well, yes, but my guess is those very same people who would seek to kill Obama because of his apostasy want him dead anyway.  And again, that really shouldn't matter in the slightest when evaluating his worthiness to be re-elected.
At the risk of going back on my New Year's resolution not to discuss the 2012 presidential race until Labor Day, I am going to have to side with Mitt Romney on this (something I might not be saying too often after Labor Day):
Mitt Romney forcefully said Tuesday night that he believes President Barack Obama was born in America and that "the citizenship test has been passed."

"I think the citizenship test has been passed. I believe the president was born in the United States. There are real reasons to get this guy out of office," Romney told CNBC's Larry Kudlow the day after he formally announced that he's exploring a run for the White House. "The man needs to be taken out of office but his citizenship isn't the reason why."
As Ed Morrissey adds:
The 2012 election should hinge on real issues and deep questions about Barack Obama's ability to handle the office.  The freak show is a distraction that damages the serious nature of Obama's opposition — and don't think the media isn't eating it up, either.
Indeed.
Update: As if to bolster my point, I would think that Obama being a demagogic manchild incapable of serious governance is enough reason to oppose him that we don't need to manufacture stuff.