Mitt Romney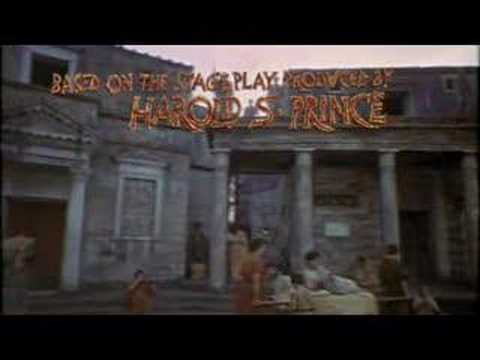 Well, all of the remaining candidates in the Republican fight for the presidential nomination had something to brag about, and to worry about, after last night.
1.  Rick Santorum:
Brag About:  Major bragging rights go to Santorum.  He battled to almost a tie in Ohio, after being outspent four to one by Mitt Romney, in a truly remarkable demonstration that fervent volunteers can largely negate a money advantage.  His wins in Oklahoma, North Dakota and  Tennessee demonstrated that where the Republican party is strongest, unless there is a substantial Mormon population., Santorum also tends to be strongest, and that he has an appeal to the Republican base that is not limited to geography.  He came in a strong second in Alaska, and weak seconds in Idaho and Massachusetts.
Worry About:  He did not win in Ohio and thus any momentum from a near defeat in the Buckeye State will be much less.   Gingrich is giving no sign that he is leaving the race and his vote totals deprive Santorum of victory after victory.
2.  Mitt Romney, a/k/a the Weathervane:
Brag About:  He dodged a bullet by winning, barely, the big prize of Ohio last night.  He won overwhelmingly in Massachusetts.  Toss in victories in Virginia, Alaska, Vermont  and Idaho and it is impossible to argue, as much as I would like to, that Super Tuesday was not a very good night for the Weathervane.  He ran a strong second in Oklahoma, and weak seconds in Tennessee, Georgia and North Dakota.  He continues to amass the most delegates and to be the clear favorite to get the nomination.
Worry About:  Unless his money mud machine is fully deployed, the Weathervane has a great deal of difficulty in winning against a strong candidate, the prime example last night being Ohio where he eked out a one point victory with only a four to one spending advantage.  His victory in Virginia, where 40% of Republicans voted for Doctor Delusional since he was the only not Romney on the ballot, is also troubling for the Weathervane as it shows the depth of the anti-Romney sentiment among rank and file Republicans in a key state in the fall, and is mirrored throughout the nation. Continue reading →
Despite losing by three percentage points in Michigan on Tuesday night, Rick Santorum could claim a small moral victory.  Because Michigan awards its delegates proportionally, Santorum and Mitt Romney walked away with 15 delegates each.
Or so we all thought.
Well lo and behold the Michigan Republican establishment got together and made sure that didn't happen.
On a 4-2 vote, the Michigan GOP's credentials committee met Wednesday night and awarded both of the state's at-large voting delegates to the party's national convention to Romney — who won the popular vote 41%-38% over his chief rival, Rick Santorum.

Based on earlier explanations to reporters and the campaigns that the party's rules said the at-large delegates would be awarded proportionally, it had been expected that each candidate would get one at-large delegate.

. . .

Saul Anuzis, one of six members of the credentials committee, said the credentials committee voted in early February to award both at-large delegates to the winner of the popular vote.

Republican Party spokesman Matt Frendewey said he didn't do a good job explaining the rules to reporters.

"I just didn't explain it clearly enough," he said.
You see it was all just a big misunderstanding.  They always meant to award both at-large delegates to the winner of the popular vote.  Nothing to see here.  The native son won after all.  Have fun in Ohio.
Unfortunately for Anuzis (who at one point came close to heading the RNC), not all Romney supporters are this dishonest.
Not to former Attorney General Mike Cox, a member of the committee, who said the vote doesn't pass the smell test.

"I have this crazy idea that you follow the rules," Cox said. "I'd love to give the at-large delegates to Mitt Romney, but our rules provide for strict apportionment."

Cox supported Romney and even acted as a surrogate for the candidate on several occasions during the last three weeks. He was one of two "no" votes Wednesday night — along with attorney Eric Doster. Voting for the distribution of delegates to Romney were party Chairman Bobby Schostak, Anuzis, party Co-chairwoman Sharon Wise and party official Bill Runco.

Cox figures the issue will become moot when Romney does well on Super Tuesday, when 10 states hold primaries and caucuses next week.

"But this niff-nawing over one delegate doesn't help him," Cox said.

He acknowledges that there was discussion of giving the popular-vote winner both at-large delegates, but that it didn't get written into the rules.
Obviously Mr. Cox's ears must have had a typo during that discussion.
So we have further proof that Mitt Romney is such an incredibly awesome hurricane of a candidate that party insiders have to change the rules post facto in order to give him a victory in his native state.
One would like to think that by now Romney and company have done enough to repel any Republican voter from even considering voting for Romney.  HA!  Romney now commands a 16-point lead according to Rasmussen, and has all but erased Rick Santorum's lead in Ohio, and now leads in Washington state.
I don't know what to say.  In light of the events that transpired yesterday I made a vow that I was no longer going to hector those whom I normally agree with about this election.  It doesn't mean that I won't continue to try and do everything in my power to help Santorum get the nomination, but I'm done banging my head against the wall.  It is what it is.
What could have been a very bad night for Mitt Romney, a/k/a The Weathervane, turned out to be mixed.  He won handily in Arizona, a state none of his opponents seriously contested.  In Michigan he dodged a bullet by eking out a 3 point victory over Santorum  The problem for the Weathervane is that Michigan should have been one of his strongest states, a state where his father was governor, and which he won by nine points in the Republican primary in 2008.  Outspending Santorum three to one, he barely won a victory in a state which should have been his going away.  Ironically he owed his victory to the fact that his old nemesis Gingrich stayed in and deprived Santorum of a winning margin. Continue reading →
Santorum has some savvy ad people in his campaign if this ad is any indication.   Having the buttoned down Romney in a Rambo spoof is hilarious and will stick in the minds of viewers.  It also hits on Romney's one trick pony campaign:  ceaselessly go negative because his flip-flops over the years make it impossible to portray himself, with a straight face, as a candidate with convictions about anything except that he should be president.  Bravo Santorum campaign! Continue reading →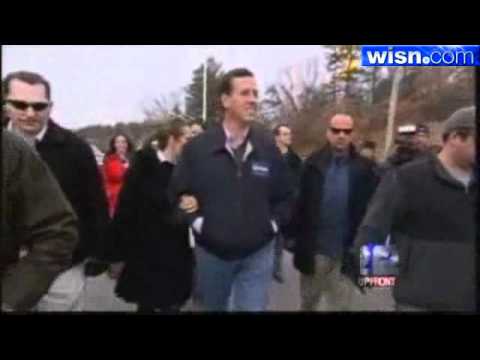 A brilliant piece by Ross Douthat in the New York Times explaining why Romney a/k/a the Weathervane, is running into so many problems in dealing with the challenged posed by Santorum:
But Santorum's advantage is that he can get to Romney's right and to his left at once. On the one hand, Santorum isn't responsible for a health care bill that looks an awful lot like "Obamacare" and he doesn't have a long list of social-issue flip-flops in his past. This makes his candidacy a plausible rallying point for the voters who previously turned Bachmann and Cain and the pre-debate Rick Perry into conservative flavors of the month.
At the same time, though, Santorum's persona, his record and his platform all have a populist tinge that plays well in states like Michigan, Ohio and Pennsylvania, where swing voters tend to be socially conservative but economically middle-of-the-road. (Hence the Michigan poll that showed him leading among independents and Democrats who plan to vote in that state's open primary.)
This means that Santorum can play the same anti-Bain, anti-rich-guy, blue-collar card that Gingrich tried to play in New Hampshire and South Carolina – but subtly, implicitly, in ways that don't make him sound like he belongs in Occupy Wall Street instead of the Republican primary.
So what script should Romney choose as a response? Many conservatives have urged him to rebrand himself with primary voters by embracing a more rigorously right-wing policy agenda – endorsing Paul Ryan's budget more explicitly, outlining a more aggressively supply-side approach to tax policy or even a pure flat tax, echoing furious attacks on the Federal Reserve by Ron Paul and Gingrich, and so on. Continue reading →
Interesting.  I had assumed that National Review was in the tank for Romney.  However, this morning the editors have called for Gingrich to drop out and endorse Santorum.  They follow this up with a blast at Romney:
We hope so. Gingrich's verbal and intellectual talents should make him a resource for any future Republican president. But it would be a grave mistake for the party to make someone with such poor judgment and persistent unpopularity its presidential nominee. It is not clear whether Gingrich remains in the race because he still believes he could become president next year or because he wants to avenge his wounded pride: an ambiguity that suggests the problem with him as a leader. When he led Santorum in the polls, he urged the Pennsylvanian to leave the race. On his own arguments the proper course for him now is to endorse Santorum and exit.
We hope so. Gingrich's verbal and intellectual talents should make him a resource for any future Republican president. But it would be a grave mistake for the party to make someone with such poor judgment and persistent unpopularity its presidential nominee. It is not clear whether Gingrich remains in the race because he still believes he could become president next year or because he wants to avenge his wounded pride: an ambiguity that suggests the problem with him as a leader. When he led Santorum in the polls, he urged the Pennsylvanian to leave the race. On his own arguments the proper course for him now is to endorse Santorum and exit.
Santorum has been conducting himself rather impressively in his moments of triumph and avoiding characteristic temptations. He is doing his best to keep the press from dismissing him as merely a "social-issues candidate." His recent remark that losing his Senate seat in 2006 taught him the importance of humility suggests an appealing self-awareness. And he has rightly identified the declining stability of middle-class families as a threat to the American experiment, even if his proposed solutions are poorly designed. But sensible policies, important as they are, are not the immediate challenge for his candidacy. Proving he can run a national campaign is.
Romney remains the undramatic figure at the center of the primaries' drama. Lack of enthusiasm for him has set it all in motion. Romney is trying to win the nomination by pulverizing his rivals. His hope is that enthusiasm will follow when he takes on Obama in the summer and fall. But his attacks on Santorum have been lame, perhaps because they are patently insincere. (Does anyone believe that Romney truly thinks poorly of Santorum's votes to raise the debt ceiling?) Continue reading →
Rick Santorum's speech at the Conservative Political Action Conference convention this week.  According to The Hill, the impact of the speech on the conservative audience was electric.  Go here to read the story.  Coming off his trifecta wins on Tuesday, Santorum is now neck and neck with Romney in national polls, and is beginning to see poll results where he outpolls Romney against Obama.  We may be witnessing one of the greatest comebacks in American political history.    Continue reading →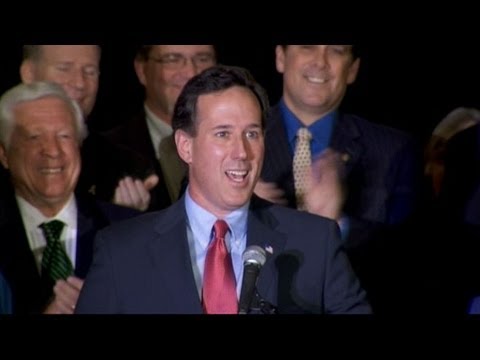 Last night in Missouri Rick Santorum finally got to go one on one against Romney, since Gingrich did not bother to get on the ballot, and the results were devastating to the Weathervane.  Santorum won two to one, garnering 55% of the vote to 25% for Romney, with Ron Paul bringing up the rear with 12%.  Santorum won every county in the state.  The Romney camp will claim that since this was a non-binding beauty contest and that Romney did little campaigning in the state, this is meaningless.  Rubbish!  What does it say about the Romney campaign and its appeal to Republican voters that they lost this badly in a state that has been a bellweather of the nation in most Presidential elections?
However, Missouri was not the end of the bad news for Romney last night.  In the Minnesota caucuses Santorum came in first with a stunning 45% and second was, wait for it, Ron Paul with 27%.  Romney, who won the caucuses by 20 points in 2008, came in third  at 17% with Gingrich being Tail-end-Newt with 11%
To complete the trifecta of woe for the Weathervane last night, we turn to Colorado, a state Romney was supposed to win according to the polls.  In the caucuses, Santorum came in first with 40%, Romney took second at 35%, Gingrich a very distant third at 13%, just edging out Paul at 12%.
So, the night couldn't have been better for Santorum or worse for Romney, but what does it all mean? Continue reading →
Rick Santorum has won two of the three election contests tonight, and as of the time I write this is dead even with Mitt Romney in a state that had been all but conceded to Romney before this weekend.  Santorum has now won three of the eight primaries/caucuses that have been held thus far, and possibly four.  That puts him about even with Romney, and comfortably ahead of Gingrich and Paul in states won.
Admittedly he will be behind Romney in the delegate count, especially considering that no delegates were up for grabs in Missouri.  But 200,000 people went to the polls in Missouri, and a majority of them voted for Santorum (and again, I'll admit that Gingrich was not on the ballot there).  He drubbed Romney in Minnesota as well.
This primary season has been a wild one, and who knows what will happen in the coming weeks.  The Romney sleaze machine* is already out in full force hitting Santorum.  Santorum is radically underfunded compared to Romney and even Newt, although that makes his victories thus far that much more impressive.  Right now it is looking like a two-man race, but it's not between Newt and Romney but rather Romney and Santorum.
*: I wrote a post a few weeks back in which I said that Newt was and perhaps still is a jerk.  For the record, Mitt is kind of a jerk, and over two election cycles has proven himself to be a rather despicable campaigner.  For those of you who would vote for Romney in the general election, I suppose the silver lining is that the man is willing to fight dirty.  So at least he's got that going for him.  Which is nice.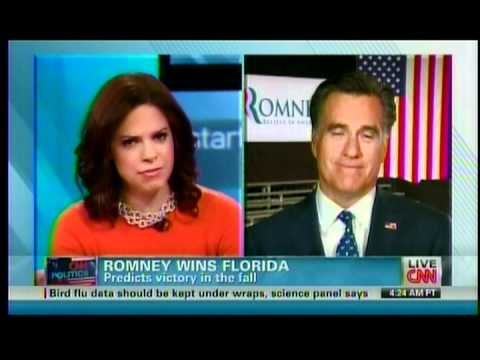 Fresh off his Florida triumph, Mitt Romney, a/k/a the Weathervane, decided to spend the day helping out his adversaries Obama and Gingrich.  The video above with Romney saying that he doesn't care about the poor because they have a safety net can be played almost uncut in Democrat attack ads this fall if Romney is the nominee.  Then Romney finished the day by sending a slap across the face to economic conservatives: Continue reading →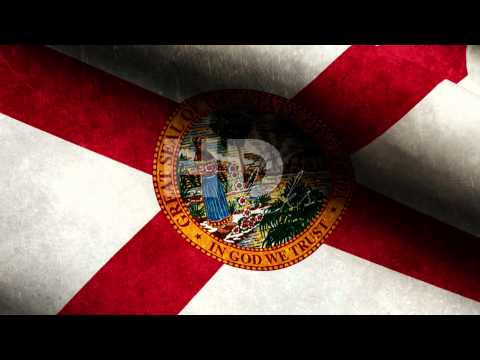 Coming out of his strong victory in South Carolina, Newt Gingrich had a golden opportunity in the Sunshine State to deal a deathblow to the Romney campaign.  Defeat Romney a/k/a the Weathervane in a large state like Florida, and the main rationale of the Romney campaign, electability, would be shattered.  If Gingrich had won the state he would  haven been the clear frontrunner and Romney would have been wondering whether he would be too old to try again in 2016.  Instead, Romney has won, and appears to have won strongly.  What happened? Continue reading →
I haven't written much of anything about the GOP primary contest, despite the fact I have been following it closely, in part because I found myself so incredibly dissatisfied with all the candidates. However, as the field narrows and appears to be actually competitive, and various people I respect line up behind candidates, it seemed like it was time to come out of the closet as something I'm not very enthusiastic about being: a Romney supporter.
This is not because I'm particularly fond of Romney. I don't trust him a great deal, I'm not clear how solid any of his principles are other than his conviction that he should be president, and I don't find him particularly inspiring. As various candidates have had their five minutes of popularity for the achievement of not being Romney, I kept hoping that one of them would manage to pull ahead and show some stature. I was particularly hopeful about Rick Perry, but he just didn't seem able to run a campaign.
So why support Romney?
I'll start with the positive. While I'm not enthusiastic about Romney, I think that most of what the GOP needs in order to oust Obama this year is simply a credible alternative who doesn't scare people too much. Given how bad the economy is and how unpopular some elements of his policy have been, "not Obama" can be a solidly popular candidate by that virtue alone. Continue reading →