Mitt Romney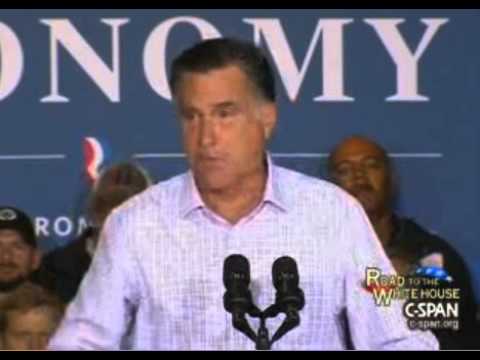 I have always found Mitt Romney to be a fairly indifferent orator, but he was on fire today, attacking the remarks made by Obama that Paul blogged about here.
President Barack  Obama's campaign officials are trying to minimize the damage caused by his  campaign-trail comments that downplayed entrepreneurship.
The push-back came midday when Obama's press secretary, Ben LaBolt, tweeted out that "Romney apparently set to launch false  attack. … Get the facts."
LaBolt was trying to head off Romney's new focus on Obama's July 14 speech  where he argued that entrepreneurs are dependent on government for success.
"If you've got a business, you didn't build that. Somebody else made that  happen," Obama told the crowd, while urging tax increases and a larger role for  government.
Romney's strongest response came shortly after LaBolt's tweet.
"I'm convinced he wants Americans to be ashamed of success … [but] I don't  want government to take credit for what individuals accomplish," Romney told a cheering crowd in swing-state Pennsylvania.
"The idea to say that Steve Jobs didn't build Apple, that Henry Ford didn't  build Ford Motor, that Papa John didn't build Papa John Pizza, that Ray Kroc  didn't build McDonald's, that Bill Gates didn't build Microsoft … is not just  foolishness, it is insulting to every entrepreneur," Romney told the July 17  crowd in Irwin, Pa. Continue reading →
My friend Jay Anderson links to this story.
Republican presidential candidate Mitt Romney scheduled a $50,000-a-plate fundraiser at the home of Phil Frost, the executive of the company that makes the Morning After Pill, on Wednesday night. Plan B One-Step is produced by Teva Pharmaceuticals, Frost's company.

The pharmaceutical executive's residence was one of several stops scheduled to increase Romney's war chest during a two-day swing through Florida.
Well I guess if "Catholic" universities can honor the likes of Kathleen Sebelius, we shouldn't be too upset when "pro-life" candidates go groveling for money from people who make pills that kill unborn children.  After all, Romney desperately needs money to not air ads that criticize Obama too harshly, so we should be forgiving of this slight oversight.
In all seriousness, what made this story even more sickening was the response from an individual at Catholic Vote.org:
Brian Burch, president of CatholicVote.org, didn't seem troubled by the fundraiser saying, "What matters is whether a President Romney will end all taxpayer support for abortion-inducing drugs, repeal unconstitutional mandates that force private institutions to cover such drugs, and whether he will make progress in building a culture of life."
I can understand why pro-lifers are willing to swallow their pride and back Mitt Romney over Barack Obama.  There's no possible way for a Romney administration to be worse than Obama, goes the thinking.  Having set such an incredibly high bar for themselves, one woud like to believe that pro-life groups would still hold their candidate's feet to the fire.  There's no excuse for Romney associating himself with those who profit off of the death of innocents.  It is even more inexcusable for Catholic groups to completely shrug off this affair.  I have to agree with Jay's assessment that people of Burch's ilk are nothing more than a "Republican-first-pro-life-second political hacks."
This isn't about whether Romney is preferable to Obama, so save your breath there.  If this is the kind of gutless pushback Romney is going to receive as a candidate, why would anyone expect him to respect pro-lifers once he is elected president?  You can vote for him if that is what your conscience dictates, but please don't make a fool of yourself by turning a blind eye to his misdeeds now, because you're just laying out the carpet right on your back for President Romney to walk all over.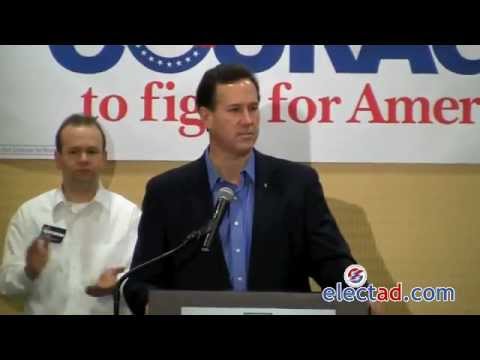 Rick Santorum, the candidate who I supported in the primaries, has endorsed Romney in an e-mail to his supporters.  I agree with every word of his email:
Thank you again for all you did as one of my strongest and committed supporters. Your belief in our campaign helped us start a movement of Americans who believe deeply that our best days are ahead as long as we fight to strengthen our families, unshackle our economy and promote freedom here and around the world. Karen and I will be forever grateful for the support, kindness and commitment you showed us, as well as our children, over these last months.
On Friday, Governor Romney came to Pittsburgh for an over-hour long one-on-one meeting. The conversation was candid, collegial and focused on the issues that you helped me give voice to during our campaign; because I believe they are essential ingredients to not only winning this fall, but turning our country around.
While the issue of my endorsement did not come up, I certainly have heard from many of you who have weighed in on whether or not I should issue a formal endorsement. Thank you for your counsel, it has been most helpful. However, I felt that it was completely impossible for me to even consider an endorsement until after a meeting to discuss issues critical to those of us who often feel our voices are not heard by the establishment: social conservatives, tea-party supporters, lower and middle income working families.
Clearly without the overwhelming support from you all, I never would have won 11 states and over 3 million votes, and we would not have won more counties than all the other candidates combined. I can assure you that even though I am no longer a candidate for president, I will still continue to fight every day for our shared values – the values that made America the greatest country in the history of the world.
During our meeting I felt a deep responsibility to assess Governor Romney's commitment to addressing the issues most important to conservatives, as well his commitment to ensuring our appropriate representation in a Romney administration. Continue reading →
Are you curious about the direction of the Republican Party now that Mitt Romney is expected to be the nominee in the aftermath of Rick Santorum's surprising victories in eleven states? Santorum is expected to meet with Mitt Romney on May 4 about just that, among other things.
At National Review's The Corner, Robert Costa has some quotes from senior Santorum campaign strategist John Brabender on what he expects to be discussed at the meeting. "We've only taken one thing off of the table," says Brabender. That one thing is discussion of Rick Santorum's campaign debt.
From National Review's The Corner:
On Friday, May 4, Rick Santorum will huddle with Mitt Romney. According to Santorum strategist John Brabender, the former rivals will discuss a variety of topics, including how Santorum could potentially work with Romney during the general-election campaign.

"It's about more than moving toward an endorsement," Brabender says. "It's also about helping Rick and Governor Romney to get to know each other on a personal level. They've only talked in passing at the debates; they've never really gotten to know each other. Rick wants to sit down with Romney, one on one, and talk through some things.
Visit RickSantorum.com
Mitt Romney is running as a conservative now, but in the general, we can expect a flip-flop. It was made clear already by a top Romney campaign adviser saying he will erase his conservative views as with an "Etch-A-Sketch" once the general election comes around,  if he is the nominee. Tonight, Romney's Maryland campaign chair said that women will see Mitt Romney's "real views" in the general election.
From  CNN, transcript:
Piers Morgan: Obviously, Governor Romney's got a problem in the polling with women, not entirely surprising given the social issue debates that have been raging in the Republican Party have been pretty negatively received. How does he rebuild trust in the female vote?

Romney's Maryland Campaign Chair, Bob Ehrlich: I think that's more a function of the Santorum campaign, quite frankly, and the Democrats using some of Senator Santorum's verbiage to their electoral advantage, to their partisan advantage. I think, when the general election, again, when you have one-on-one election, a general election, and they see again, are reminded of Governor Romney's real views, that gender gap will dissipate rather quickly.
Why do people vote for this? Mass insanity, that's why. People have rejected moral reasoning, and when you reject moral reasoning, you don't think reasonably. Believe me, I know about this in living technicolor as I live with Bipolar Disorder. If I don't find my identity in God's truth, I will go quite literally crazy. Healthy brains can do the same thing when they reject moral reasoning.
From Pope Benedict XVI"s Chrismas 2010 address:
Alexis de Tocqueville, in his day, observed that democracy in America had become possible and had worked because there existed a fundamental moral consensus which, transcending individual denominations, united everyone. Only if there is such a consensus on the essentials can constitutions and law function. This fundamental consensus derived from the Christian heritage is at risk wherever its place, the place of moral reasoning, is taken by the purely instrumental rationality of which I spoke earlier. In reality, this makes reason blind to what is essential. To resist this eclipse of reason and to preserve its capacity for seeing the essential, for seeing God and man, for seeing what is good and what is true, is the common interest that must unite all people of good will. The very future of the world is at stake.
"Eclipse of reason." "The very future of the world is at stake." Is the Pope being "over the top" here? No. It is all plain as day to the faithful.
This is why I always say that we have to elect Rick Santorum because "the future of the world is at stake." It really is. Either we embrace moral reasoning, or we sink into the abyss.
I've been saying since long before Rick Santorum decided to run for president that America is rejecting moral reasoning and that we are headed for a dark age if we don't get our bearings back. Seeing people fall for the "Etch A Sketch" candidate and seeing the full weight of the Republican Party establishment out to destroy Rick Santorum's hopes for the nomination is no surprise to me. America will elect Rick Santorum or it's game over.
Catholics, particularly, who vote for Mitt Romney should be ashamed of themselves. The man stood on stage before a national audience and, in order to save his own political skin, told a blatant and horrific falsehood about the Catholic Church. He said that the Church voluntarily submitted to subsidizing child murder. He's clearly a man who will say and do anything to gain power, even tell such a lie about the Church before a national audience, and yet…Catholics are voting for him. "Eclipse of reason."
I'm ashamed of Catholic Republicans who are voting for this impostor, but then, the Church has been through worse. We'll get through this as we have gotten through far worse things, albeit losing many souls along the way. God, help us.
Think I'm going overboard? I don't have to win elections. I only have to remain close to Christ, because He is all. I don't lose any sleep over the possibility that Rick Santorum may not win. As he told me tonight after losing in Maryland, Wisconsin and D.C., "God is good."  Indeed, God is good, and God will remain eternally good, even if America rejects Him. She will get what she deserves, but it is my hope that she works hard to deserve freedom by helping to elect a man of principle – Rick Santorum.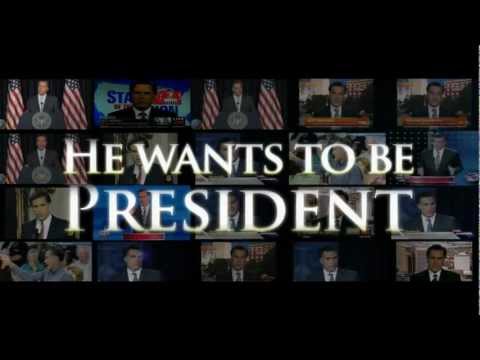 Mitt Romney aka the Weathervane has won, as expected, the DC, Maryland and Wisconsin primaries.  The Republican nomination isn't over, but the fat lady is definitely approaching the microphone.  Now I had thought that the Weathervane has only one strength as a candidate: not Obama.  However, Stuart Rothenberg today hit upon another strength that I had not considered:
Despite all his conservative rhetoric — on taxes, government spending, traditional marriage, immigration, abortion and health care — conservatives aren't buying it. They believe that Romney is simply pandering to them because he knows that is what he needs to do to lock up the Republican nomination.
Whether it is his multiple positions over the years on abortion, his support for an individual mandate in Massachusetts, his Mormon faith or simply his profile as a wealthy, impeccably dressed businessman, the most conservative Republican voters (many of whom are evangelicals) don't believe that he is a passionate conservative who is ready to take on the political establishment.
What's interesting about Romney and his supporters is that, despite his conservative rhetoric, moderates and country club conservatives continue to support his candidacy.
Think about it. Romney, who stresses his opposition to abortion, talks tough on immigration and rules out a tax increase even to help cut the deficit, continues to get the support of pragmatic conservatives who reject former Pennsylvania Sen. Rick Santorum's ideological rigidity, thought Rep. Michele Bachmann (Minn.) was too conservative and viewed Texas Gov. Rick Perry as a bomb thrower.
Clearly, establishment Republicans also don't believe Romney when he talks about his views and his agenda. If they did, they probably would feel about him the same way they feel about Santorum or Bachmann.
Romney's great asset is that these voters figure he is merely pandering to evangelicals and the most conservative element of the GOP when he talks about cultural issues, immigration and taxes.
The bottom line, of course, is that nobody — not his critics and not his allies — really believes Mitt Romney.
The Washington Post's Dan Balz pointed out to me recently that this makes Romney something like the opposite of what Barack Obama was in 2008.
Four years ago, Obama, who had only a thin legislative record and was known to have voted "present" on a number of important votes in the Illinois Legislature, was so ill-formed in the minds of voters that many could project their own hopes and dreams onto him, giving him considerable appeal among a wide range of voters.
People liked Obama, so they figured out a way to find themselves in agreement with him — even if they had no reason to believe that he really held the views they ascribed to him.
The question is whether, in November, Romney may be in a similar position as Obama was or whether the fact that nobody actually believes Romney will destroy his presidential bid completely.
Is Romney such a mass of contradictions that voters can look at him and project their positions on him, allowing them to support him? Or is his credibility so shot that too many voters will simply conclude that they can't trust him, making it impossible for them to support him? Continue reading →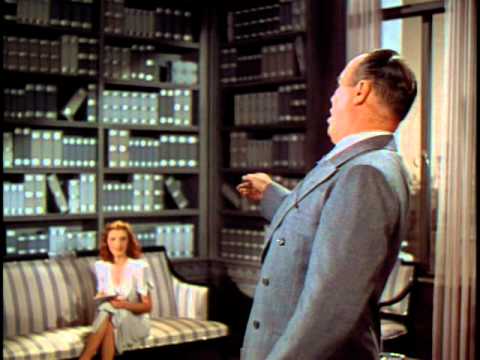 Santorum needed a big victory today in Louisiana, and he got it.  The polls closed at 8:00 PM and the networks called the Pelican state for Santorum immediately.  According to the exit polls Santorum won every demographic except those earning over 200k who went for Romney.  Vote percentages look like they will be in the range of 46-28, with Romney taking the 28.  As in Illinois, Gingrich was a non-factor. This race is supposed to be all over according to most pundits, but I guess someone neglected to tell the good voters of Louisiana.
Continue reading →
I don't often call-back prior posts, but now I am going to do it twice in one day.  Yesterday I discussed a Jennifer Rubin article that criticized Santorum for, among other things, failing to surround himself with a troupe of advisers to help him stay on track as a candidate.
Meet Romney advisor Eric Fehrnstrom.  Earlier today he had this exchange on CNN:
HOST: Is there a concern that Santorum and Gingrich might force the governor to tack so far to the right it would hurt him with moderate voters in the general election?

ERIC FEHRNSTROM: Well, I think you hit a reset button for the fall campaign. Everything changes. It's almost like an Etch A Sketch. You can kind of shake it up and restart all over again.
People have been having a lot of fun with this comment on twitter, and it took about ten minutes for this to make its way into a political ad:
Maybe we should say former Romney adviser Eric Fehrnstron.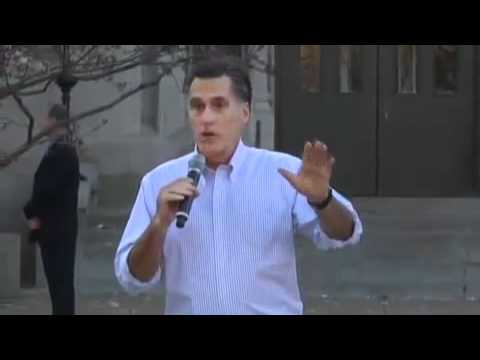 Gaius Gracchus proposed a grain law. The people were delighted with it because it provided an abundance of food without work. The good men, however, fought against it because they thought the masses would be attracted away from hard work and toward idleness, and they saw the state treasury would be exhausted.
Cicero, Speech in Defense of Publius Sestius
Faithful readers of this blog know that I am not a big fan of Romney aka the Weathervane, to say the least, but he is right on target here.  The ever broadening expectation of many in this country for "freebies" from Uncle Sucker is destroying American pride, self-respect and our economy.  Romney's total rejection of this mentality, as exemplified by the heckler's demand for "free" contraceptives, impresses me more due to it being impromptu and also being in front of a somewhat hostile college audience.  If he is the nominee, he will need many such moments to attract doubting conservatives to the polls.  Some, like my good friend Jay Anderson of Pro Ecclesia, will not vote for him under any circumstances.  Others can be persuaded.  He has a long way to go to assuage my many doubts about him, and to make my vote for him in November if he is the nominee something other than a purely anti-Obama vote, but this is a start.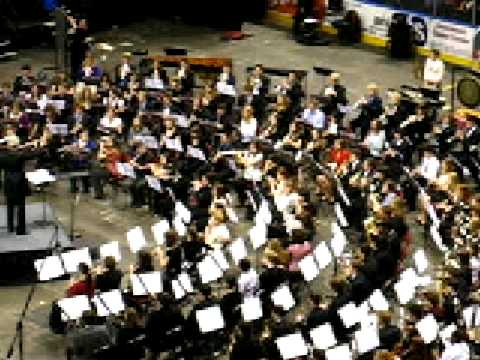 By thy rivers gently flowing, Illinois, Illinois,
 O'er thy prairies verdant growing, Illinois, Illinois,
 Comes an echo on the breeze.  
Rustling through the leafy trees,
 and its mellow tones are these, Illinois, Illinois,
 And its mellow tones are these, Illinois.
From a wilderness of prairies, Illinois, Illinois,
Straight thy way and never varies, Illinois, Illinois,
 Till upon the inland sea,
  Stands thy great commercial tree,
 turning all the world to thee, Illinois, Illinois,
 Turning all the world to thee, Illinois.  
When you heard your country calling, Illinois, Illinois,  
Where the shot and shell were falling, Illinois, Illinois,
 When the Southern host withdrew,
 Pitting Gray against the Blue,  
there were none more brave than you, Illinois, Illinois,
 There were none more brave than you, Illinois.
Not without thy wondrous story, Illinois, Illinois,
 Can be writ the nation's glory, Illinois, Illinois,
 On the record of thy years,
 Abraham Lincoln's name appears,
 Grant and Logan, and our tears, Illinois, Illinois,
 Grant and Logan, and our tears, Illinois.
As was tweeted by a few individuals, it is remarkable that a conservative, Catholic, Republican – who largely rejects JFK's sentiments on religion in the public square to boot – won primaries in Alabama and Mississippi.  It's also becoming evident that exit polling means squat with regards to Rick Santorum.
Mitt Romney continues to be the weakest front-runner imaginable.  It was funny to listen to John Batchelor and his parade of insiders smugly dismiss Santorum's victories and chat away about the inevitability of Romney's nomination while Santorum was winning two southern states in which Romney finished third.  Yes, Romney still has an edge, and with victories in American Samoa and Hawaii Santorum's delegate edge last night was minimal.  But Romney has far from sealed the deal.
Speaking of Romney, his gaggle of supporters truly marked themselves by their utter gracelessness in defeat.  As Mark Levin said, Romney supporters are quickly becoming as obnoxious as Ron Paul supporters.  It's true that partisans of all of the candidates can be particularly blind to their own candidate's faults and to exaggerate the foibles of the others, but Romney supporters in all corners of the internet have been particularly bitter and have done little to actually sway others to their side.  What might explain this phenomenon is that unlike the others, Romney voters aren't particularly enamored with their candidate and are instead motivated by either dislike of the other candidates and/or fear that any other candidate would lose the general election.  So they don't really have any convincing arguments to make on behalf of Romney, but instead they kick and stomp their feet every time Romney fails to win a primary.  I would suggest that calling those of us who don't vote for Romney a bunch of hayseed hicks, and suggesting that social cons be banished from consideration this election might just not be a winning strategy.  Just saying.
As for Newt, there is absolutely no compelling reason for him to stay in this race.  He won his home state, the state neighboring his home state, and has otherwise been a distant consideration save for the states he lost last night in the south.  Rick Santorum already had a slight lead in Louisiana, and I think that last night's victories just about clinches the state for him (though that's a rather dangerous prediction considering the wildness of this primary season thus far).  That being said, his reasoning for staying in is not all that outrageous.  He suggested that he didn't want Romney to concentrate all of his fire on Santorum, something I said not that long ago.  And while he has no realistic shot to win the nomination before or even during the Republican convention – is a brokered convention really going to nominate the guy with the third most delegates coming in? – he might be able to prevent Romney from securing the necessary number of delegates, and that seems to be his primary goal.  After all, not all of his supporters will switch to Santorum.  By staying in the race he is hurting Santorum, but he's also hurting Romney by picking off a few delegates.  Take away Gingrich from last night, and both Santorum and Romney would have won more delegates.  That would have inched Romney closer to the nomination.
On the other hand, I don't suppose Gingrich contributors are going to be all that enthused to continue propping up a candidate who has no intention of actually winning, and is instead motivated by nothing more than spite.  Also, as was discussed last night, even if Romney fails to secure the precious 1,044 delegates by the time Tampa rolls around, he'll still be the favorite at a brokered convention if he is significantly ahead of Santorum.  There is no magical candidate that will emerge from the ashes of a brokered convention.  It's either going to be Romney or it's going to be Santorum.  Every delegate that Santorum doesn't win from here until the convention is just as good as a delegate for Romney under a brokered convention scenario.  If Santorum remains fairly close in the delegate count while neither candidate has the necessary majority, then Gingrich can play kingmaker at the convention.  He would be well-advised to drop out sooner than later if he wants to achieve his twin objection of derailing Romney and having a hand in deciding the eventual nominee.
The divide between the truth of the election results and the punditry of the mainstream media is seemingly growing every major primary election night. Perhaps none more than the recent Super Tuesday results, especially those of Ohio. How could it possibly be that Rick Santorum, the former Pennsylvania Senator won the youth vote, all voters under 44, and the married women vote? If one listens to the mainstream media, especially that of NBC, MSNBC and the New York Times one would think the only people voting for Rick Santorum would be rust belt pre-Vatican II ordained Catholic priests, and an amalgamation of southern characters such as Jed Clampett, Mr. Haney, as well as some assorted extras from the set of Deliverance. However, the true exit poll results tell us something quite different.
The mainstream media seemed shocked that Rick Santorum didn't win the Catholic vote and won the Evangelical Vote as well as the others I indicated earlier; young people and married women. I want to delve into the nitty grtty of the statistics and demographics in a few paragraphs but first let me give you some background on those in the heartland who became liberals even though they grew up in GOP circles and folks like myself who became conservative after growing up in a Democratic household.
I grew up in a working class steel and railroad town in Ohio. My family, like many around us was Democrat in party affiliation and social conservative in our mindset. I was educated in Catholic schools (during the 1970s & 80s) and though it was the warm fuzzy era of Catholic education, our nuns and lay teachers never completely bought into the liberal model that was so the rage in cool, upscale areas. Continue reading →