Midwest Conservative Journal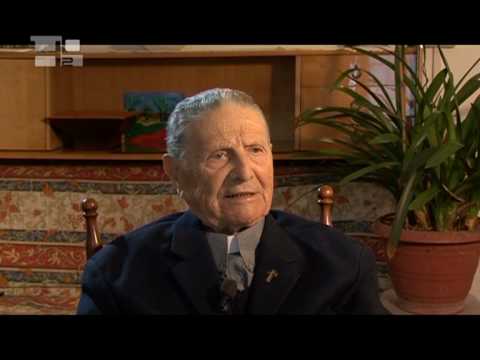 Christopher Johnson at The Midwest Conservative is at it again.  He is a non-Catholic who has taken up the cudgels so ofen in defense of the Faith that I have designated him Defender of the Faith.  He enters the lists now on behalf of the most unjustly maligned man of the last century, Pope Pius XII:
or, Whoops There Goes Another Liberal Cliche:
Pius XII has long been vilified as "Hitler's pope", accused of failing publicly to condemn the genocide of Europe's Jews. Now a British author has unearthed extensive material that Vatican insiders believe will restore his reputation, revealing the part that he played in saving lives and opposing nazism. Gordon Thomas,
Whoa, whoa, whoa, whoa.  Who is this guy, some trad Catholic?  Dude, that's special pleading, that's not genuine research, you blithering idiot.
a Protestant,
Never mind.
was given access to previously unpublished Vatican documents and tracked down victims, priests and others who had not told their stories before.
The Pope's Jews, which will be published next month, details how Pius gave his blessing to the establishment of safe houses in the Vatican and Europe's convents and monasteries. He oversaw a secret operation with code names and fake documents for priests who risked their lives to shelter Jews, some of whom were even made Vatican subjects.
Thomas shows, for example, that priests were instructed to issue baptism certificates to hundreds of Jews hidden in Genoa, Rome and elsewhere in Italy. More than 2,000 Jews in Hungary were given fabricated Vatican documents identifying them as Catholics and a network saved German Jews by bringing them to Rome. The pope appointed a priest with extensive funds with which to provide food, clothing and medicine. More than 4,000 Jews were hidden in convents and monasteries across Italy.
During and immediately after the war, the pope was considered a Jewish saviour. Jewish leaders – such as Jerusalem's chief rabbi in 1944 – said the people of Israel would never forget what he and his delegates "are doing for our unfortunate brothers and sisters at the most tragic hour". Jewish newspapers in Britain and America echoed that praise, and Hitler branded him "a Jew lover". Continue reading →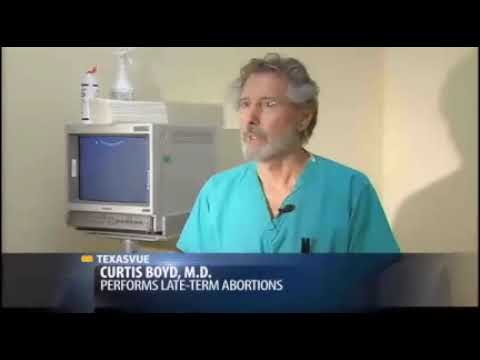 Would that all pro-aborts were as forthright as the abortionist in the above video.  Instead, most of them hide behind an endless torrent of evasions and euphemisms to conceal a very simple truth:  abortion is the killing of the innocent.  Alison Taylor, first Anglican Bishopess in Australia, is typical in her lame defense of an unspeakable crime.  Unfortunately for her, her effort receives a fisking to remember from Christopher Johnson at Midwest Conservative Journal, a non-Catholic who has taken up the cudgels so often in defense of the Church that I have designated him Defender of the Faith:
Alison Taylor, the new Anglican Bishop of Queensland and the first female Anglican bishop in Australia, riffs on abortion:
The Bible speaks of a world which God has created and which he loves beyond measure, in which all life is to be embraced as a gift from Him. However, it is a world which is fallen, and which longs for the full redemption in Jesus Christ which is to come. Sin and suffering abound in a human condition of great complexity, and at times immensely difficult decisions need to be made.
Like whether or not Allie actually meant what she just said.
What the Bible does not teach, and which has never been a part of Christian doctrine – contrary to the assertion in this month's TMA letter – is that 'all human life has absolute moral value'. The latter view is unbiblical because it would be untenable for Christians in situations where complex moral choices must be made, in diverse circumstances ranging from military defence and self-defence to the sometimes conflicting rights of mother and unborn child.
Let's see.  National defense.  Protecting yourself from someone who wants to physically harm you.  Fileting the kid because you don't want to have to take a pay cut right now.  Morally, they're all pretty much the same.  And on the ludicrously small chance that you missed Allie's lame "theology," she repeats it here.
Nowhere in the Bible is a foetus accorded the full moral status of a human person. On the contrary, in the sole biblical text on induced abortion, Exodus 21.22-23, an abortion caused by injury to a pregnant woman is regarded seriously but considerably less than murder. Other than what might be inferred from this text, the Bible is silent on the issue of the moral status to be accorded to foetal death, as it is on the question of when an embryo might be said to have a soul that survives death. These two issues, which preoccupy the abortion debate today, could probably not even have been conceptualised by writers living in the Biblical era.
I think it was Andy Warhol who once said, "In the future, everybody will be an Anglican bishop for fifteen minutes."  It's not like you have to know any actual Christian theology or anything, like Catholics, Orthodox and serious Protestants do, or be versed in some kind of Christian tradition.
Just memorize a few handy cliches that are useful for just about any occasion and you're in like Bishop Flynn.  Allie uses two here.  The Scripture writers, who were mere men who had absolutely no assistance whatsoever in writing down the Word of the Living God but it wouldn't have mattered if they had since they were all blithering idiots who couldn't find their heads with both hands.
Then there's the ever-popular "The Bible never said anything about _________" argument, probably the most useful Anglican dodge of all.  If, of course, you overlook the uncomfortable fact that the Bible also doesn't teach that racism, sexism, "homophobia" and voting against Barack Obama are sins.  But did Allie happen to mention what absolute morons the Scripture writers were?
The Bible was written millennia before an adequate understanding of human reproduction was possible, let alone the possibilities of IVF, embryonic stem cell research or prenatal foetal tests, and the difficult moral dilemmas involved in each of them. In summary, an absolutist antiabortion stance simply cannot lay claim to Biblical warrant.
So what say Allie bottom-lines it for you?  It's a human being when and if I want it to be and NOT BEFORE, bitches. Continue reading →
Eric Posner, a University of Chicago law professor, and son of Judge Richard Posner of the Seventh Circuit Court of Appeals, one of President Reagan's less wise judicial appointments, writing in Slate thinks that perhaps it is time that Americans stop making a fetish of freedom of speech as embodied in the First Amendment.  Christopher Johnson, a Protestant who has taken up the cudgels so frequently in defense of the Church that I have designated him Defender of the Faith, gives Posner a fisking to remember:
University of Chicago law professor Eric Posner thinks that this country really needs to dial down its obsession with free speech:
The universal response in the United States to the uproar over the anti-Muslim video is that the Muslim world will just have to get used to freedom of expression. President Obama said so himself in a speech at the United Nations today, which included both a strong defense of the First Amendment and ("in the alternative," as lawyers say) and a plea that the United States is helpless anyway when it comes to controlling information. In a world linked by YouTube, Twitter, and Facebook, countless videos attacking people's religions, produced by provocateurs, rabble-rousers, and lunatics, will spread to every corner of the world, as fast as the Internet can blast them, and beyond the power of governments to stop them. Muslims need to grow a thick skin, the thinking goes, as believers in the West have done over the centuries. Perhaps they will even learn what it means to live in a free society, and adopt something like the First Amendment in their own countries.
Maybe that's right.  But actually, America needs to get with the international program.
But there is another possible response. This is that Americans need to learn that the rest of the world—and not just Muslims—see no sense in the First Amendment. Even other Western nations take a more circumspect position on freedom of expression than we do, realizing that often free speech must yield to other values and the need for order. Our own history suggests that they might have a point.
Look at it this way.  At least the trains will run on time and everyone will be able to read the "No Food Today" signs.  Posner points out that it was the left which first turned the First Amendment into an weapon.
The First Amendment earned its sacred status only in the 1960s, and then only among liberals and the left, who cheered when the courts ruled that government could not suppress the speech of dissenters, critics, scandalous artistic types, and even pornographers. Conservatives objected that these rulings helped America's enemies while undermining public order and morality at home, but their complaints fell on deaf ears.
Shogi, the Japanese version of chess, has a unique characteristic.  Because of the way the pieces are shaped, no piece is ever completely out of the game.  Any of your pieces that I happen to take can be turned around and employed by my army.
A totem that is sacred to one religion can become an object of devotion in another, even as the two theologies vest it with different meanings. That is what happened with the First Amendment. In the last few decades, conservatives have discovered in its uncompromising text— "Congress shall make no law … abridging the freedom of speech"—support for their own causes. These include unregulated campaign speech, unregulated commercial speech, and limited government. Most of all, conservatives have invoked the First Amendment to oppose efforts to make everyone, in universities and elsewhere, speak "civilly" about women and minorities. I'm talking of course about the "political correctness" movement beginning in the 1980s, which often merged into attempts to enforce a leftist position on race relations and gender politics.
Posner wants Americans to remember two things.  The First Amendment is strictly an American idea whose inspiration is not shared by anybody else in the world and which cannot force people stop thinking bad thoughts.
We have to remember that our First Amendment values are not universal; they emerged contingently from our own political history, a set of cobbled-together compromises among political and ideological factions responding to localized events. As often happens, what starts out as a grudging political settlement has become, when challenged from abroad, a dogmatic principle to be imposed universally. Suddenly, the disparagement of other people and their beliefs is not an unfortunate fact but a positive good. It contributes to the "marketplace of ideas," as though we would seriously admit that Nazis or terrorist fanatics might turn out to be right after all. Salman Rushdie recently claimed that bad ideas, "like vampires … die in the sunlight" rather than persist in a glamorized underground existence. But bad ideas never die: They are zombies, not vampires. Bad ideas like fascism, Communism, and white supremacy have roamed the countryside of many an open society.
In the past, American "values" have made this country look bad to the rest of the world.
Americans have not always been so paralyzed by constitutional symbolism. During the Cold War, the U.S. foreign policy establishment urged civil rights reform in order to counter Soviet propagandists' gleeful reports that Americans fire-hosed black protesters and state police arrested African diplomats who violated Jim Crow laws. Rather than tell the rest of the world to respect states' rights—an ideal as sacred in its day as free speech is now—the national government assured foreigners that it sought to correct a serious but deeply entrenched problem. It is useful if discomfiting to consider that many people around the world may see America's official indifference to Muslim (or any religious) sensibilities as similar to its indifference to racial discrimination before the civil rights era.
It says in another part of the First Amendment that the US government is supposed to be indifferent to the sensibilities of all religions.  That's what we were always told whenever some governmental entity allowed the display of the Cross or the Ten Commandments anyway.  So it's unclear why the United States government should care one way or the other about the feelings of Muslims.
But according to Eric Posner, they apparently should care deeply whenever Islamic feelings are hurt.  Not only that, this American law professor thinks that the fact that Washington was unable to legally force Google to take that film down is a scandal.
The final irony is that while the White House did no more than timidly plead with Google to check if the anti-Muslim video violates its policies (appeasement! shout the critics), Google itself approached the controversy in the spirit of prudence. The company declined to remove the video from YouTube because the video did not attack a group (Muslims) but only attacked a religion (Islam). Yet it also cut off access to the video in countries such as Libya and Egypt where it caused violence or violated domestic law. This may have been a sensible middle ground, or perhaps Google should have done more. What is peculiar it that while reasonable people can disagree about whether a government should be able to curtail speech in order to safeguard its relations with foreign countries, the Google compromise is not one that the U.S. government could have directed. That's because the First Amendment protects verbal attacks on groups as well as speech that causes violence (except direct incitement: the old cry of "Fire!" in a crowded theater). And so combining the liberal view that government should not interfere with political discourse, and the conservative view that government should not interfere with commerce, we end up with the bizarre principle that U.S. foreign policy interests cannot justify any restrictions on speech whatsoever. Instead, only the profit-maximizing interests of a private American corporation can. Try explaining that to the protesters in Cairo or Islamabad.
I've got a better idea, Professor.  Try explaining to the protestors in Cairo and Islamabad that ANYTHING that happens inside this country is none of their damned business.
The mendacity and dishonesty of this piece is easily ascertained by asking yourself a simple question.  If some form of artistic expression had insulted Jesus or villified Christianity, would Posner still have written it?
If some museum displays an egregiously blasphemous painting of Jesus or Mary, if a particularly blasphemous movie was made, if another TV show or play debuted which ridiculed Christians or if Bill Maher opened his pie hole, would Posner think it regrettable that the US government was unable to legally prevent these things from happening?
Of course  he wouldn't.  The question wouldn't even come up.  And the reason why the question wouldn't come up is simple.  Christians don't kill people and destroy property when they are insulted and villified or their Lord is blasphemed.
A faculty sinecure at the University of Chicago Law School would seem to suggest a certain level of intelligence.  So it's hard for me to figure out why Eric Posner thinks that restricting American rights simply to avoid offending Muslims is a good idea. Continue reading →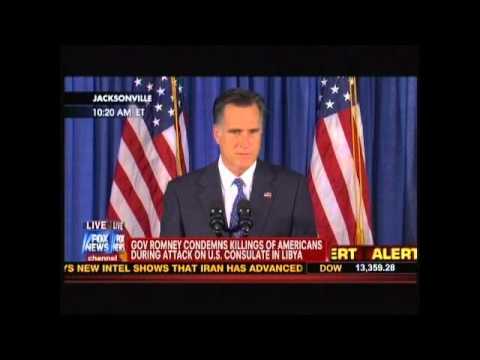 William Saletan is a Leftist who writes a political column for Slate.  His prescience at predicting the future was amply demonstrated on September 14, 2000 when, based on then current polls, he stated that the election was over and Gore was a sure winner.  Go here to read that masterpiece of prognostication.  Now he has a piece attacking Romney for standing up for American freedom of speech as opposed to the craven apology for our freedom issued by the Cairo embassy.  Christopher Johnson, a Protestant who has taken up the cudgels so frequently for the Church that I have named him Defender of the Faith, gives Saletan a fisking to remember at Midwest Conservative Journal:
to Slate's William Saletan, freely expressing your opinion can be an abuse of your right to freely express your opinion:
Mitt Romney says the U.S. Embassy in Cairo has betrayed "American values." He's wrong. The embassy is standing for American values. It's Romney who's betraying them.
How's that, Sally?
The fight began brewing Tuesday morning as Egyptian protesters gathered outside the embassy. They were furious at a sophomoric American-made movie that ridiculed the prophet Mohammed. In response, the embassy issued a statement saying that it "condemns the continuing efforts by misguided individuals to hurt the religious feelings of Muslims—as we condemn efforts to offend believers of all religions." The statement added: "We firmly reject the actions by those who abuse the universal right of free speech to hurt the religious beliefs of others."
Quick observation.  If the universal right of free speech can be "abused," then the universal right of free speech is not universal at all but has definite limits.  Saletan most emphatically agrees.
When you read the tweets alongside the initial statement, the message is clear. Free speech is a universal right. The Muslim-baiting movie is an abuse of that right. The embassy rejects the movie but defends free speech and condemns the invasion of its compound.
You keep using the word "universal," Sally.  I do not think that word means what you think it means.
At his press conference, Romney accused Obama of "having that embassy reiterate a statement effectively apologizing for the right of free speech." Romney claimed that the embassy had said, in his paraphrase, "We stand by our comments that suggest that there's something wrong with the right of free speech." This, too, was a Romney lie. The embassy had declared five times in writing that free speech was a universal right.
In other words, everyone has, or should have, the right to free speech.  But there are some things that you shouldn't be allowed to say.
What made Romney's statement and press conference disturbing, however, was his repeated use of the words sympathize and apology to conflate three issues the Cairo embassy had carefully separated: bigotry, free speech, and violence. The embassy had stipulated that expressions of bigotry, while wrong, were protected by freedom of speech and didn't warrant retaliatory violence.
Then why did the embassy grovelingly apologize for them?
Romney, by accusing the embassy of "sympathizing with those who had breached" the compound, equated moral criticism of the Mohammed movie with support for violence. In so doing, Romney embraced the illiberal Islamist mindset that led to the embassy invasion: To declare a movie offensive is to authorize its suppression.
Um..what?!!  Project much, Sally?  It was the embassy that declared that movie "offensive," idiot.  Why else would they have apologized for it and prattled on about some alleged hurt feelings Muslims may or may not have actually had?
"The Embassy of the United States issued what appeared to be an apology for American principles," Romney asserted at the press conference. "It's a terrible course for America to stand in apology for our values. … An apology for America's values is never the right course." Lest anyone miss his buzzwords, Romney called the embassy's comments "a disgraceful statement on the part of our administration to apologize for American values."
One of the foremost of which is basically unrestricted freedom of speech.
What, exactly, does Romney mean by "American values"? The embassy never apologized for free speech or diplomatic sovereignty. The only American offense it criticized was the movie's "bigotry" and "efforts by misguided individuals to hurt the religious feelings of Muslims." Does Romney regard this criticism as an "apology for American values"? Is bigotry an American value? Is it weak or un-American to repudiate slurs against Muslims?
National Review will have none of "yes, but" attitudes like Sally's.
Nobody in the U.S. government, least of all the chairman of the Joint Chiefs of Staff acting in his official capacity, should be calling Terry Jones or any other American citizen about the Mohammed spoof. Not only does that elevate Jones to some sort of semi-official status, but spoofs of deities are entirely within our rights and absolutely no business of the government's. The U.S. government should not be taking an official position on the Mohammed spoof.  It is entirely outside the official competence of United States military to be calling private citizens asking them be quiet, especially when they are exercising a constitutional right. Offending people is not an incitement to violence. Otherwise I could get everyone who wears a Che Guevara t-shirt brought up on charges of incitement.
Do I enjoy it when some work of "art," some movie or some television show blasphemes Jesus Christ or insults and belittles Christians?  Of course not.  But unlike adherents of the Islamic religion, I've figured out a civilized way to deal with it.  I simply don't patronize or stop patronizing those businesses who produce or support such works.
Conversely, if a work of art exalts Christ or displays Christians as they truly are, that work of art, whatever it is, will receive whatever support I can give it.  So what William Saletan is essentially saying here is that speech should be suppressed if someone anywhere is angry enough about that speech to kill people and burn things.
Saletan's mindset basiclly gives the savages editorial control over all forms of expression everywhere which means that my opinions must perfectly accord with theirs or my expression of my opinion is an "abuse" of free speech.  I don't know if Saletan realizes this or not but that is precisely why so many of us made a point of patronizing Chick-fil-A's during that recent controversy. Continue reading →
The two churches nearest to him, I have looked up in the office. Both have certain claims. At the first of these the Vicar is a man who has been so long engaged in watering down the faith to make it easier for supposedly incredulous and hard-headed congregation that it is now he who shocks his parishioners with his unbelief, not vice versa. He has undermined many a soul's Christianity. His conduct of the services is also admirable. In order to spare the laity all "difficulties" he has deserted both the lectionary and the appointed psalms and now, without noticing it, revolves endlessly round the little treadmill of his fifteen favourite psalms and twenty favourite lessons. We are thus safe from the danger that any truth not already familiar to him and to his flock should over reach them through Scripture. But perhaps bur patient is not quite silly enough for this church – or not yet?
At the other church we have Fr. Spike. The humans are often puzzled to understand the range of his opinions – why he is one day almost a Communist and the next not far from some kind of theocratic Fascism – one day a scholastic, and the next prepared to deny human reason altogether – one day immersed in politics, and, the day after, declaring that all states of the world are equally "under judgment". We, of course, see the connecting link, which is Hatred. The man cannot bring himself to teach anything which is not calculated to mock, grieve, puzzle, or humiliate his parents and their friends. A sermon which such people would accept would be to him as insipid as a poem which they could scan. There is also a promising streak of dishonesty in him; we are teaching him to say "The teaching of the Church is" when he really means "I'm almost sure I read recently in Maritain or someone of that sort". But I must warn you that he has one fatal defect: he really believes. And this may yet mar all.
CS Lewis, The Screwtape Letters
Christopher Johnson, a non-Catholic who takes up the cudgels so frequently for the Church that I have designated him Defender of the Faith, has a brilliant fisk at Midwest Conservative Journal detailing how upset some Episcopalians are at the Pope, because so many other Episcopalians are swimming the Tiber:
I said once before that if one of the marks of a genius was the ability to drive otherwise-sane people absolutely bat crap, then Pope Benedict XVI is Albert Einstein.  Come to find out that some Episcopalians are STILL bent about the Ordinariate.  Last weekend, Religion & Ethics Newsweekly did a story about a Maryland Episcopal parish that recently swam the Tiber:
In Bladensburg, Maryland, the Catholic service unfolds smoothly, a comfortable routine for priests and parishioners alike.
But one year ago, members of St. Luke's parish were devout, devoted Episcopalians. This is the first Episcopal church in the country to convert to Catholicism under Vatican rules designed to attract disaffected Episcopalians.
Father Mark Lewis and his congregation preferred Roman Catholic order to the Episcopal tendency to make crap up as they go along.
We left the Episcopal Church not because we were running away from the issues of the Episcopal Church. We left the Episcopal Church because we were running to the Catholic Church. We came to the point where we realized the theology of the Episcopal Church is what was lacking. The theology of Rome, the authority of Rome, the unity in the Holy See and in the bishops: that was appealing to us.
As did Father Scott Hurd.
There is a real hunger amongst some Episcopalians and Anglicans for authority. It was the question of where can true Christian authority be found that was a key element in this community's journey.
There wasn't one particular reason, said congregant Stephen Smith.  There were a whole lot of reasons, each building on the last.
There's not any one real incident you can point to, but it's like the strands of a rope giving one by one, and each one weakens the rope as a whole.
Anne Marie Whittaker agrees.
All of a sudden it was do-your-own-thing mass, and there was a lot going on, for instance, a clown mass. I would come in and someone put a red nose on me! I saw children circling altars. One by one, parishes started to succumb to some of these practices in order to attract people, and it made it difficult for me to worship in that atmosphere.
Maryland Episcopal Bishop Eugene Sutton tried hard to be diplomatic.
I like to say that we are really one spiritual family. We believe about 90 percent of things in common. Where we disagree is on matters of authority and some other spiritual matters. But the important thing is that we are not fighting; we are not in competition with one another.
On the other hand, the Rev. Ian Markham, president and dean of the Virginia Theological Seminary, didn't even try to hide his anger at the papists.
There's quite a lot of traffic currently going both ways between the two traditions, especially at the level of congregants. What's interesting here is you've got entire congregations and clergy making the shift. So, yeah, I think the Roman Catholic Church is a threat, because we've lost the sense of our theological understanding and identity.
How so?
There was a perception that this was poaching by the Roman Catholic Church of Anglicans around the world. It was discourteous, it was stealing sheep, it was unecumenical.
Stealing sheep?  Unecumenical?  In what way?
It's viewed as not recognizing the value of and integrity of our traditions.
I've been covering the Current Unpleasantness since it began nine years ago.  And while some of you might feel the need to get into a theological argument with that line, I have arrived at a point where words like those just make me smile.
I wonder if Markham realizes how pathetic he sounds; I can't conceive of an Orthodox or Roman Catholic Christian uttering those words or ever feeling the need to.  Because those words could not possibly occur to any person who is confident about his or her Christian tradition as Markham seems to imply here. Continue reading →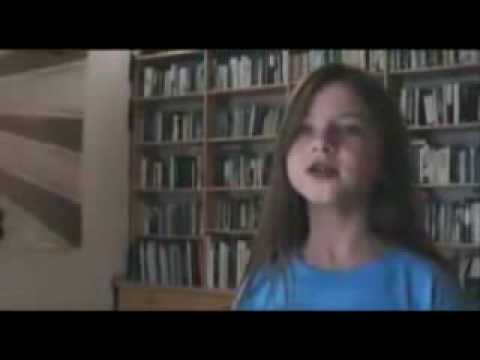 As hard as it is to believe, even after four years of the inept comedy stylings of the Obama administration as a substitute for government, we still have in this great land people who continue to worship, as occurred in 2008, the South Side Messiah.  Signs of this include the movie The Obama Effect, which reminds me of an old Stalinist propaganda movie with lesser production values, and this piece of tripe that our old friend Christopher Johnson, a non-Catholic who has taken up the cudgels for the Faith so frequently that I have designated him Defender of the Faith, shines a light on at Midwest Conservative Journal:
Write about the Episcopal Organization long enough and every so often, you'll run up against something that stops you cold.  Seems that the Rev. Mark Bozzuti-Jones, who works at Trinity-Wall Street, just published a book entitled The Gospel of Barack Hussein Obama According to Mark.  Here's how Bozzuti-Jones blurbed the book at Amazon.com:
The Gospel of Barack Hussein Obama According to Mark is designed to initiate the reader into a meditation on what it means to be human, what it means to be a manifestation of God, and how Barack Obama is a unique and important manifestation of God's desire for human flourishing. In a blend of words from his public speeches, imagined conversation, and fictional situations, the book highlights Obama's real stance on social justice and, in particular, economic and political empowerment. It juxtaposes ancient Biblical form and contemporary reality, challenging the reader to see and seek God in all persons. "Our life-defining texts must be porous and we must be imaginative in our engagement with them. Let this book be a reminder not to so credit sacred texts or cultural icons that they lead us to hatred and violence in the name of God. When we see the Divine in another, we must name it. We must respect it. The practice demands nothing less than Love.
Um…okay.  If you use Amazon's Look Inside feature and read the first few pages of this thing, you discover a book that is so over-the-top that David Fischler thinks it might be a joke.  I'm not so sure.  Over at Trinity's site, Bozzuti-Jones comments:
This is a project close to [Bozzuti-Jones'] heart. "It means a lot to me because this is my first self-published book, and there is something special about that: a book like this is truly mine in the sense that I struggled with it, I wrestled with it, and I ensured that it saw the light of day."
It may surprise some to hear that it is not meant to be a political book. "I have tremendous respect for all people, no matter which side of the political spectrum they are on," Bozzuti-Jones explained. "That said, I do believe that President Obama holds a significant place in American history and world history. What Barack Hussein Obama has accomplished is the fulfillment of the constitution of the United States: that all people are created equal, and so more than any other person in the last decades he has fulfilled the American dream."
The book comes from Bozzuti-Jones' incarnational theology. "I think oftentimes, as Christians and as a world, we don't give sufficient credit to what it means to be born in the image and likeness of God. I think if more human beings could see the divine in the other, they could recognize that human beings can point to the divine in each other."
Normally, this is where I'd say, "I got nuthin'." Continue reading →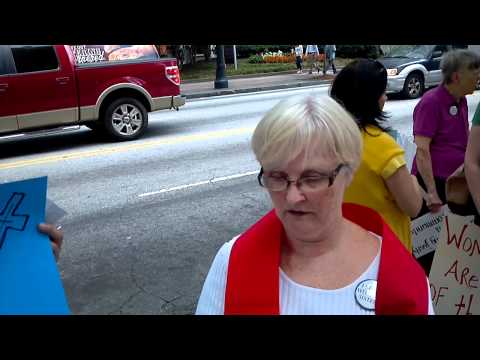 Christopher Johnson, a non-Catholic who has taken up the cudgels so frequently in defense of the Church that I have designated him Defender of the Faith, has the number of liberal Catholics and their reaction to the Fortnight For Freedom proclaimed by our Bishops:
Jim Naughton's joint takes note of the US Catholic Church's latest initiative:
The U.S. Conference of Catholic Bishops has called on Catholics throughout the country to observe a "Fortnight for Freedom," beginning today and running through July 4, to protest the Obama administration's health care policies.
This is how the USCCB describes Fortnight of Freedom.
The fourteen days from June 21—the vigil of the Feasts of St. John Fisher and St. Thomas More—to July 4, Independence Day, are dedicated to this "fortnight for freedom"—a great hymn of prayer for our country. Our liturgical calendar celebrates a series of great martyrs who remained faithful in the face of persecution by political power—St. John Fisher and St. Thomas More, St. John the Baptist, SS. Peter and Paul, and the First Martyrs of the Church of Rome.  Culminating on Independence Day, this special period of prayer, study, catechesis, and public action will emphasize both our Christian and American heritage of liberty. Dioceses and parishes around the country have scheduled special events that support a great national campaign of teaching and witness for religious liberty.
Here's the obligatory bit that all stories like this are legally obligated to contain about how sharply divided the Roman Catholic Church is over this issue.
Marion McCartney, who attends the Shrine of the Most Blessed Sacrament in Washington, D.C., opposes the bishops' campaign. She's part of a group, Blessed Sacrament Families United in Faith and Action, that wrote a letter to its pastor, saying the partisan nature of the campaign is "a step too far."
"Nobody's religious freedom is at stake. That's just ridiculous!" McCartney says. Is "[Health and Human Services Secretary] Kathleen Sebelius going to come and close all the church doors? I mean, it's just foolishness."
Can you say "Episcopalians in Catholic drag?"  Knew you could.
Another member of that group is Jim Zogby, who has worked on human-rights issues overseas. He says the U.S. bishops were spoiling for a fight over social issues with the Obama administration.
"They declared war on the administration, and we the faithful are paying the price for it," Zogby says. "Our religious freedom, our ability to simply go to church, worship, feel a community, feel safe in that community" has been compromised.
"We're now being put in the middle of a partisan fight, and that's wrong."
It's easy to see what's at work here.  To liberal Catholics, as to all leftist Christians, Catholic bishops are "partisan" or "political" when they take a stand on an issue with which the left strongly disagrees(i. e., birth control and abortion).  When they back a cause the left strongly supports, the bishops are acting "pastoral" and truly Christian and doing what God called them to do and stuff.
His wife, Eileen, says Blessed Sacrament, with its mix of liberals and conservatives, has always put politics aside. Not now. At a recent parish meeting about religious freedom, people began attacking President Obama, she says, getting more and more heated.
"Until finally one person leaned forward and he said, 'Well, I have seen cars in our parking lot with Obama stickers on them, and they are complicit in all of this.' And I thought, 'Well I guess I'm not welcome here, because I have an Obama sticker on my car.' "
If you've got an Obama sticker on your car, lady, I have one piece of advice.  Get thee to a Eucharistic Adoration.  Can't hurt.  Also, the sex abuse scandal.  And nuns are cool now so stop beating up nuns!! Continue reading →
Anti-Catholic bigot, homosexual activist and Episcopalian minister Harry Knox is back in the news.  Long time readers of this blog will recall that President Obama appointed Knox to his Advisory Council on Faith Based and Neighborhood Partnerships back in 2009.  Go here to read a post on that appointment.
Knox has recently become the head of  the Religious Coalition for Reproductive Choice.  He has a post on the Huffington Post explaining why religious people should support the slaying of children in the womb, a post which proves, once again the truth of Socrates' adage that an unexamined life is a tragedy.  Christopher Johnson, a non-Catholic  former Episcopalian, and a man who has taken up the cudgels so frequently in defense of the Church that I have designated him Defender of the Faith, gives one of the arguments of Mr. Knox a proper response:
A homosexual Episcopal minister named Harry Knox is set to become Führer und Reichskanzler of the national organization of Einsatzgruppen America the Religious Coalition for Reproductive Choice and while explaining why "religious" people should be celebrating abortion rather than mourning it, wrote one of the five or six stupidest statements I've read this year:
The harsh and condemning judgments of some religious leaders are troubling. They suggest that abortion is morally wrong, while ignoring the fact that miscarriages and unwanted pregnancies are common.  They deny that God is present in these times
Let's take that one out for a spin, shall we?
(1) The harsh and condemning judgments about dropping a nuclear bomb on Tehran are troubling.  They suggest that the complete annihilation of Iran's largest city and every single man, woman and child in it is morally wrong while ignoring the fact that hurricanes and tsunamis regularly destroy cities and kill innocent people.  They deny that God is present in these times
(2) The harsh and condemning judgments about setting off that bomb in a crowded city are troubling.  They suggest that terrorism is morally wrong while ignoring the fact that volcanoes regularly explode, killing thousands of people all over the world.  They deny that God is present in these times.
(3) Your harsh and condemning judgments about me boinking your wife are troubling.  They suggest that adultery is morally wrong while ignoring the fact that more men and women have sex outside of so-called "wedlock" than in it.  They deny that God is present in these times. Continue reading →
Part 12 of my ongoing survey of the follies of many modern day Jesuits.  For a nano second the Jesuit rag America was on the side of every Catholic bishop in this country in opposition to the HHS Mandate.  However, where your heart is so is your treasure, and America is back on the side of Team Obama.  I was going to take the Jesuits of America to task, but Christopher Johnson, a non-Catholic who has taken up the cudgels so frequently in defense of the Faith that I have named him Defender of the Faith, has eloquently beaten me to the punch:
You Roman Catholic bishops have had your fun and put on your little temper tantrum, the editors of The REAL Magisterium Wannabe Episcopalian Weekly America write.  But the adults are here now so why don't you all just look liturgically impressive, babble a little Latin and keep your stupid opinions to yourselves.  We'll take it from here:
For a brief moment, Catholics on all sides were united in defense of the freedom of the Catholic Church to define for itself what it means to be Catholic in the United States. They came together to defend the church's institutions from morally objectionable, potentially crippling burdens imposed by the Obama administration under the Affordable Care Act. Catholic journalists, like E. J. Dionne and Mark Shields, and politicians, like Tim Kaine and Robert P. Casey Jr., joined the U.S. bishops in demanding that the administration grant a broad exemption for religiously affiliated institutions from paying health care premiums for contraceptive services. Then, on Feb. 10, President Obama announced a compromise solution by which religious institutions would be exempt from paying the objectionable premiums but women would not be denied contraceptive coverage. A confrontation that should never have happened was over. But not for long.
Every single time we let the hierarchy think it's in charge, the idiots completely screw things up.  Every.  Single.  Time.
After a nod to the White House's retreat as "a first step in the right direction," the U.S. Conference of Catholic Bishops rejected the president's "accommodation" as insufficient. Their statement presented a bill of indictments on the fine points of public policy: It opposed any mandate for contraceptive coverage, expanded the list of claimants for exemption to include self-insured employers and for-profit business owners and contested the administration's assertion that under the new exemption religious employers would not pay for contraception. Some of these points, particularly the needs of self-insured institutions like universities, have merit and should find some remedy. Others, with wonkish precision, seem to press the religious liberty campaign too far.
"Some of these points…have merit and should find some remedy?"  From where?  From the same people who wrote the initial rule and the transparently fraudulent "compromise?"  I can't for the life of me understand why the bishops might be reluctant to take that offer.  Foxes, hen houses and all that.
And it's difficult for me to see how the objections of the bishops constitute "press[ing] the religious liberty campaign too far" since forcing Church ministries to facilitate the acquisition of free contraceptives by any employee who wants them is the only option left on the table.  The idea of not being forced to provide free birth control at all seems no longer to be possible.
The bishops have been most effective in influencing public policy when they have acted as pastors, trying to build consensus in church and society, as they did in their pastorals on nuclear war and the economy. The American public is uncomfortable with an overt exercise of political muscle by the hierarchy. Catholics, too, have proved more responsive to pastoral approaches. They expect church leaders to appeal to Gospel values, conscience and right reason. They hope bishops will accept honorable accommodations and, even when provoked, not stir up hostility. In the continuing dialogue with government, a conciliatory style that keeps Catholics united and cools the national distemper would benefit the whole church.
I think you all know what's going on there.  It's the age-old story.  As long as the bishops are commenting on the issues that are important to the America editorial staff the right issues, we're behind them 100%.  But once they move on to those…other issues(you know the ones America means), they are exercising "political muscle" and contributing to the "national distemper."
On issues like nuclear war and the economy, the bishops should certainly take no prisoners and accept no compromises.  But on those relatively trivial issues that the laity constantly insists on whining about, Roman Catholic bishops need to "accept honorable accomodations," they need to "not stir up hostility," and, most importantly, they need to be "conciliatory."
After all, we have the example constantly before us of the Author and Finisher of our faith who was always willing to accept honorable accomodations, who never stirred up hostility and Whose first name was Conciliatory.  Actually, we don't have that at all.  What the heck was I thinking?
The campaign also risks ignoring two fundamental principles of Catholic political theology. Official Catholic rights theory proposes that people should be willing to adjust their rights claims to one another. It also assigns to government the responsibility to coordinate contending rights and interests for the sake of the common good. The campaign fails to acknowledge that in the present instance, claims of religious liberty may collide with the right to health care, or that the religious rights of other denominations are in tension with those of Catholics. But as Pope Benedict XVI wrote in "Deus Caritas Est," the church does not seek to "impose on those who do not share the faith ways of thinking and modes of conduct proper to the faith." Furthermore, the campaign fails to admit that the administration's Feb. 10 solution, though it can be improved, fundamentally did what Catholic social teaching expects government to do—coordinate contending rights for the good of all.
Um…nuh-uh.  I have no idea what "Catholic rights theory" really consists of but I seriously doubt that "adjust[ing] their rights claims to one another" obligates Catholics to commit sins themselves or acquiesce in their commission.
As for the "contending rights" that America believes were coordinated by the Administration's "compromise," we have the long-established Constitutional right of Christian churches to order their own affairs versus the newly-created "right" to free birth control pills, a "right" which remains in place by means of an accounting trick.
Once again, there is no possibility of the Catholic Church not being forced to provide free birth control at all; the default position is the liberal one.  And that is not coordination of contending rights at all; it is soft tyranny.
By stretching the religious liberty strategy to cover the fine points of health care coverage, the campaign devalues the coinage of religious liberty. The fight the bishop's conference won against the initial mandate was indeed a fight for religious liberty and for that reason won widespread support. The latest phase of the campaign, however, seems intended to bar health care funding for contraception. Catholics legitimately oppose such a policy on moral grounds. But that opposition entails a difference over policy, not an infringement of religious liberty. It does a disservice to the victims of religious persecution everywhere to inflate policy differences into a struggle over religious freedom. Such exaggerated protests likewise show disrespect for the freedom Catholics have enjoyed in the United States, which is a model for the world—and for the church.
What are you mackeral snappers complaining about?  It's not like anyone's burning down your churches or anything.  And you don't have to pay for anyone's abortion so chill out.
But here's the problem.  A government that thinks it has the right to determine what are or are not Christian ministries is a government that can(and probably one day will) not only order Christian hospitals to provide free birth control but also order Christian hospitals and churches to provide free abortions for any staff member who wants one.
Were that to happen, what would America say?  That the bishops shouldn't be so "wonkish" because this is yet anothern policy difference that doesn't rise to the level of religious persecution?  That the bishops shouldn't "provoke hostility" and need to take the lead toward cooling the "national distemper" over the fact that the Church is now being forced to participate in one of the greatest evils it is possible to conceive simply because somebody claims a right to access to it? Continue reading →