Michael Voris
With the recent scandals rocking the Catholic Church here in America as in President Obama receiving an honorary degree at the University of Notre Shame to House Speaker Nancy Pelosi claiming that abortion is an open-ended issue in the Church, we have seen a reemergence of ecclesial leadership on behalf of our shepherds.  Many bishops have awoken to the fact that being "pastoral[1]" has been a remarkable failure in resolving the deviancy emanating from Catholics and Catholic institutions.
The upsurge of young adults rediscovering their faith to the excellent parenting of Catholic families in raising fine orthodox Christian children, we have seen what is only the beginning of a Catholic renaissance here in America.  And let us not forgot the ever faithful cradle Catholics among us that have contributed in keeping the faith in the tumult arising from the Second Vatican Council to today.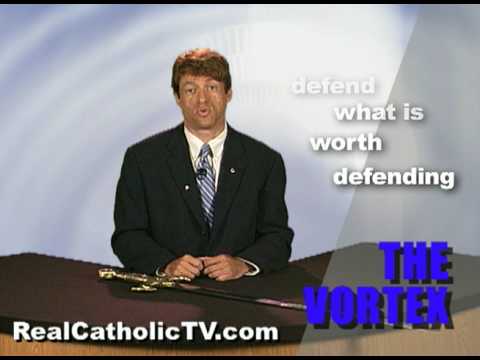 It's ok for men to seek positions of authority, speak their mind, and help damsels in distress.  It's in our DNA and that's what God wants from us.
Be men.  Be manly men!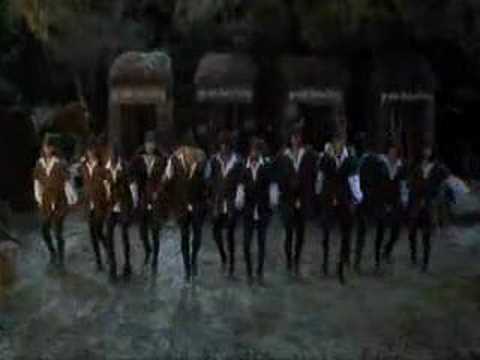 Here is a fine blog I recommend for those wanting to rediscover their masculinity and return on their path to manhood.  It's called The Art of Manliness.
_._
To view more commentary on Catholicism from RealCatholicTV click here.
To read more about the movie, Robin Hood Men in Tights, where the second video is taken from, click here.
[Updates at the bottom of this post as of 1:08pm CDT on AD 9-10-2009]
Michael Voris, S.T.B., breaks down Bishop Morlino's chastizement of those Catholics that were scandalized by Ted Kennedy's funeral Mass.
LifeSiteNews.com has the following commentary by Patrick B. Craine and John-Henry Westen concerning the very same issue of Bishop Morlino chastizing Catholics critical of the pomp and ceremony bestowed upon the abortion advocate Ted Kennedy during the funeral Mass.
Bishop of Madison, Robert C. Morlino, expressed his support for the Kennedy funeral in a column last Thursday, basing his approval on the claim that the funeral was celebrated "in a subdued fashion," and that this "low key" approach was appropriate due to the Senator's support for abortion and other issues.
. . .
"All of this is leading me up to the expression of my contentment with how our Church, in a subdued fashion, celebrated the Rites of Christian Burial for Senator Kennedy," he said. "The proclamation of God's Mercy was powerful, the prayer for forgiveness of his past sins was clearly offered, and all of this in a subdued way because of his long-standing and public holding of pro-abortion and other stances which have been a scandal in the literal sense."
It's interesting that during a Ramadan dinner at the White House President Obama mentioned that Islam is a great religion.
Since when is he qualified to make such theological statements when questions of this magnitude are above his pay grade?
Did President Obama mean how the followers of Islam subjugated the Christian lands of the Middle East, North Africa, Anatolia, the Balkans, and Spain?
Enslaved millions of black Africans in the slave trade to Europeans?
Not to mention defiling the Hagia Sophia, Saint Peter's Basilica, and many, many more Christian shrines and churches.
President Obama you have no idea what you're talking about.
_._
To go to the RealCatholicTV.com website click here.
To download the Vortex by Michael Voris, S.T.B., on RealCatholicTV.com click here.