Media Bias
Gingrich turned the tables effectively on John King of CNN last night at the final debate prior to the South Carolina primary on Saturday.  Here is the transcript:
JOHN KING: And just as speaker Gingrich surged into contention here in South Carolina, a direct fresh character attack on the Speaker.
And Mr Speaker, I want to start with that this evening.
As you know, your ex-wife gave an interview to ABC News and another interview with The Washington Post. And this story has now gone viral on the internet.
In it, she says that you came to her in 1999, at a time when you were having an affair. She says you asked her, sir, to enter into an open marriage.
Would you like to take some time to respond to that?
GINGRICH: No, but I will.
(APPLAUSE)
GINGRICH: I think the destructive, vicious, negative nature of much of the news media makes it harder to govern this country, harder to attract decent people to run for public office. And I am appalled that you would begin a presidential debate on a topic like that.
(APPLAUSE)
KING: Is that all you want to say, sir?
GINGRICH: Let me finish.
KING: Please.
GINGRICH: Every person in here knows personal pain. Every person in here has had someone close to them go through painful things. To take an ex-wife and make it two days before the primary a significant question for a presidential campaign is as close to despicable as anything I can imagine.
(APPLAUSE)
My – my two daughters – my two daughters wrote the head of ABC and made the point that it was wrong, that they should pull it, and I am frankly astounded that CNN would take trash like that and use it to open a presidential debate.
(APPLAUSE)
KING: As you noted, Mr Speaker, this story did not come from our network. As you also know, it is a subject of conversation on the campaign. I'm not – I get your point. I take your point.
GINGRICH: John, John, it was repeated by your network. You chose to start the debate with it. Don't try to blame somebody else. You and your staff chose to start this debate with it.
(APPLAUSE)
Let me be quite clear. Let me be quite clear. The story is false. Every personal friend I have who knew us in that period said the story was false. We offered several of them to ABC to prove it was false. They weren't interested because they would like to attack any Republican. They're attacking the governor. They're attacking me. I'm sure they'll presently get around to Senator Santorum and Congressman Paul.
I am tired of the elite media protecting Barack Obama by attacking Republicans.
(APPLAUSE) Continue reading →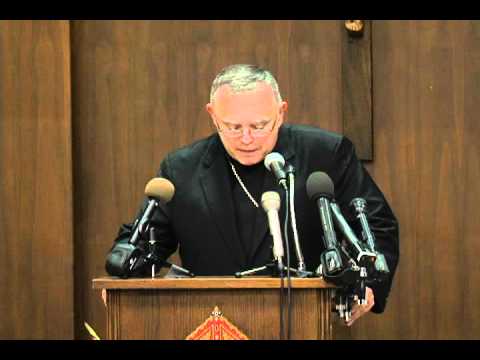 One of the most irritating aspects of life for faithful American Catholics over the past several decades has been how quiet most of our bishops have been in the face of outrageous attacks on the Church.  Too many of our bishops have acted as if they had their spines surgically removed upon consecration.  Fortunately there have always been a handful who have been willing to speak out and suffer the media attacks that then ensue, along with the ambushes of heterodox Catholics frequently eager to lend a hand to anti-Catholics in their ceaseless war against the Church.  One of the more outspoken bishops is Archbishop Charles J. Chaput, who has never been afraid to proclaim the truth, and to do so eloquently.  He is at it again over at First Things.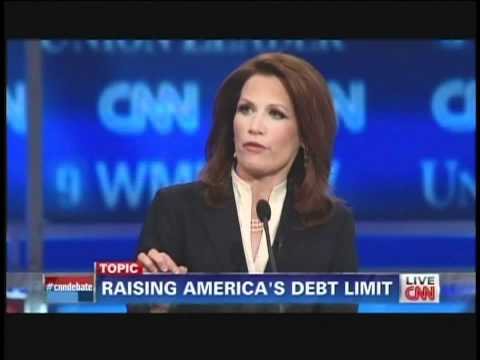 Newsweek, the newsmagazine worth every cent of the dollar it was recently sold for, is running a hit piece against Congresswoman Michele Bachmann this week.  They aren't especially subtle about what they are doing as the cover indicates:
Here is a photograph of Michele Bachmann by a photographer not employed by Newsweek: Continue reading →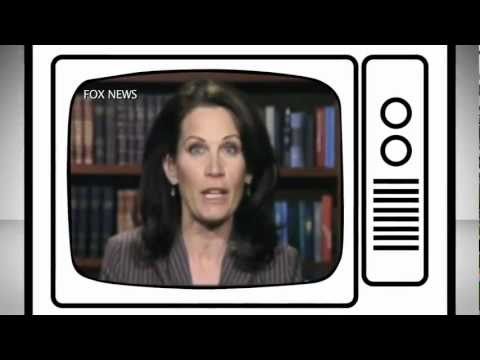 I don't know Klavan on the Culture.  I had always assumed that the media downplays gaffes by Obama because he is obviously a genius and that therefore when he makes a gaffe it is simply a mistake, and no big deal.  Republicans on the other hand are self-evidently idiots, or they would be Democrats, and therefore when they make a gaffe it is revealing of their essential idiocy, and thus newsworthy because it alerts the public to the fact that Republicans are idiots.  No media bias here! Continue reading →
When former Senator Rick Santorum, a faithful Catholic who appears to be preparing to run for president, made some comments recently in a speech in South Carolina, they were taken out of context in an article by Andy Barr at Politico. While Santorum's remarks about historical revisionism of the Crusades were highlighted, Politico left out clarifying remarks which express Santorum's views, albeit in a simple analogy, on what Christians should be doing to counter Islamic jihad. It should be noted that these remarks are in keeping with the advice of the Vatican for Christians faced with Islamic aggression.
'From my perspective, I run a Christian school that has a liberal arts-focused education,' said Oakbrook Headmaster Adair Hinds. 'The students we had here … We're trying to make them think. Having somebody make strong statements and take a stance, whether our students believe it or not or agree with it or not is not my concern. My concern is that our students are listening to what people say, listening to their opinions, and running it through their own mind, and basing their decisions on integrity.'
In other words, Santorum endorses the free exchange of ideas in an environment that is not hostile to dissent. This is an important point that was missed, probably because the leftist media really has no earthly idea what we are dealing with in the Islamic version of fundamentalism, not to mention ignorance of both history and the Vatican's official position on these matters.
There is talk of "Crusades" in the air, as of late. We see hype in leftist political media, warnings in anti-Catholic Christian media, and Islamopologetics about the historic Crusades in leftist Catholic media. Considering the reality of continuous Christian slaughter in the Muslim world by Islamists who kill even for what they define as blasphemy, it's time to set the record straight.
There will be no 'Crusades' ordered by the Pope. Anyone who believes otherwise is delusional. It's important to understand why this is so, in order to put this talk to rest, so that we can understand the reasonable way to 'fight' Islamic jihad.
On the Crusades, Santorum's main point was that they were defensive wars, which is true. Further, the history of mankind has been a very long journey of coming to a fuller understanding of what human rights are. The idea of human rights began with the Creation story in Judaism and has progressed over time. It is the Judeo-Christian ethic upon which all human rights have their foundation through the course of history. History shows mankind evolving in his coming to a fuller knowledge about human rights gradually over time, beginning from the basic due process that God offered Adam and Eve in the Garden.
The fact of the matter is that the world was once a place where few human rights were recognized. It is not reasonable, then, for us to apply our understanding of human rights to the people of the Medieval Age.
What we can do is look at the core teachings of Judaism, Christianity and Islam and see what they are. Forced conversions have never been a part of the teachings of Judaism and Christianity, no matter what any of their members may have done as a result of their fallen nature and ignorance. For this reason, we can be sure that nothing like the popular understanding of the "Crusades" (as "Christian conquest" carried out by the Catholic Church) ever really did happen because the lens the vast majority of us are looking through distorts the picture.
If Andy Barr of Politico paid attention to the Vatican as much as I expect Santorum does, he might have been able to sort out what Santorum was attempting to present despite Santorum's fumbling a bit over the issue. The actual plan of the Vatican is in keeping with what Santorum stated in regard to his Christian school. In order to 'combat' Islamic jihad, we must all commit to using our gift of reason in a manner that respects basic human dignity. In other words, we must commit to debating our disagreements in an atmosphere that is devoid of hostility. It should be called a "Crusade of Words" as it is limited to the arena of ideas. This is what Pope Benedict XVI has continually spoken out for during these troubling times by encouraging countries around the world — particularly Iraq, Egypt and Pakistan — to please respect religious freedom and provide security for religious minorities.
In a controversial speech delivered at Regensburg in 2006, Pope Benedict XVI pointed out that Christian theology requires the use of reason whereas Islamic theology rejects reason. In his 2010 "state of the union address" to the Catholic Cardinals, Pope Benedict warned of an 'eclipse of reason' that is advancing now in the world. Though human beings in diverse cultures may disagree on many things, one thing is certain: if we lose our ability to reason with each other in a manner that respects human dignity — which, at minimum, includes our commitment not to kill each other because we disagree — then we will not prevail against the Islamists who have rejected both human dignity and the importance of reason in debates about that dignity.
This is the only 'crusade' that you will see promoted by the Vatican — a 'Crusade of Words' that acknowledges the basics of the dignity of the human person. In lands where Christians are being brutalized, you can be sure that they will ask for their religious freedom wherever there is hope in attaining it. Otherwise, they will flee, as in Libya, or die as so many are dying now in Egypt, Pakistan, Sudan and elsewhere in the Muslim world.
I am a contributor at NewsReal Blog and I disagree with some of my compatriots there on many issues. Many of these issues are serious issues that have to do with human dignity. One thing is certain, though. If you ask anyone at NewsReal Blog if the use of reason is important in order to defend basic human dignity — though we may define human dignity differently — I am certain that they will all answer in the affirmative. This is a 'crusade', of sorts, and we continually call on others to join us. We must arm ourselves not with violence but with reason and with true tolerance in the arena of ideas. Otherwise, the Islamists win.
It really is that simple.
~~~
UPDATED BELOW
The vast JournoList conspiracy can be called over-heated rhetoric.
But then again, facts get in the way.
The liberal staff writer for the Washington Post, Howard Kurtz, agrees with me on the left-leaning JournoList:
To conservatives, it is a pulling back of the curtain to expose the media's mendacity.

To liberals, it is a selective sliming based on e-mails that were supposed to remain private.

But there is no getting around the fact that some of these messages, culled from the members-only discussion group Journolist, are embarrassing. They show liberal commentators appearing to cooperate in an effort to hammer out the shrewdest talking points against the Republicans — including, in one case, a suggestion for accusing random conservatives of being racist.

Tucker Carlson's Daily Caller site, which has been dribbling out the e-mails, drew fresh reaction Thursday with a piece about Journolist members savaging Sarah Palin. The former Alaska governor responded with a slam at the media's "sick puppies," saying she was confronted during the 2008 campaign by "hordes of Obama's opposition researchers-slash-'reporters.' " But the people making the most stridently partisan comments in the invitation-only group weren't reporters at all — they were out-of-the-closet liberals acting like, well, liberals.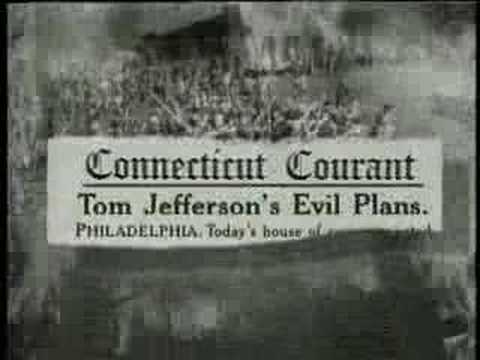 Americans often complain about how dirty and mudslinging politics have become.  This complaint demonstrates the lack of knowledge of their own history that many Americans today display.  As the imaginary attack ad by Adams at the beginning of this post illustrates, politics tended to be much less restrained in political attacks in the early days of our Republic.  During the campaign of 1800, Jefferson and Adams, two of the primary Founding Fathers, were called every name imaginable.   Jefferson was called, among many other things, an atheist, a weakling, a coward, a libertine, mean-spirited, low-lived fellow, and the son of a half-breed Indian squaw sired by a Virginia mulatto.    A few of the insults hurled at  Adams included  fool, hypocrite, criminal, tyrant, and that he was possessed of a hermaphroditical character which had neither the force or firmness of a man, nor the gentleness and sensibility of  a woman.  The passions that were roused in that campaign are shown by gentle Martha Washington, the widow of George, telling a clergyman that Jefferson was one of the most detestable of mankind.  The press were at the forefront of this battle, with the papers of the day wearing their political affiliations emblazoned in their headlines.
And so it remained in America until after World War ii.  Up until that time, most  papers adhered to a set of political beliefs determined by the owners of the papers, and they were very upfront about it.  It was only in the postwar era, with the attempt to instill professionalism into the always somewhat disreputable ink-stained wretches, that the concept of objective journalism came to be prized as a goal and embraced by most organs of the media.  Papers that wore their ideological hearts on their sleeves, the prime example being the New Hampshire Union Leader, were viewed as survivors of an earlier stage of journalism that the press had outgrown.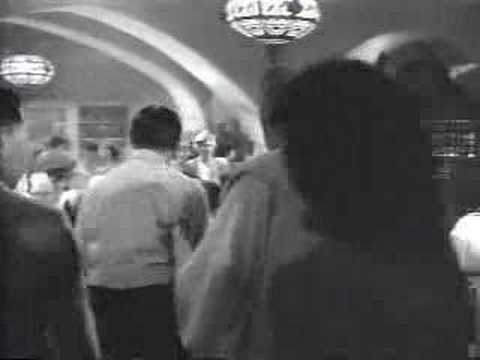 Hattip to Ed Morrissy at Hot Air.  The Washington Post hired David Weigel, who has previously come to the attention of this blog here,  to report to their readership on that strange group called American conservatives.  This small and obscure group, only 42% of the adult population of the US according to the latest Gallup poll released today and twice the number of self-identified liberals, was the focus of the reporting of David Weigel.  To my non-surprise, Weigel is now revealed in his own words to be a bitter Democrat partisan and uber-liberal:
Weigel was hired this spring by the Post to cover the conservative movement. Almost from the beginning there have been complaints that his coverage betrays a personal animus toward conservatives.  Emails obtained by the Daily Caller suggest those complaints have merit.
Breaking News: The USA Today is reporting that Helen Thomas has retired following her anti-Semitic comments from last week (Biretta tip to TAC reader Phillip)
The Hearst Corporation, which owns Hearst Newspapers, continues to stand behind their 'news reporter' the anti-Semite Helen Thomas despite video evidence of her anti-Semitic remarks.
In her anti-Semitic remarks she called on Jews in the Middle-East to 'get the hell out of Palestine' and go back home to 'Germany' and 'Poland'.  Apparently forgetting that they have been inhabiting the Holy Land for several thousands of years.
The Hearst Corporation, Helen Thomas' employer, continues to stand behind her, but are saying her comments do not represent the values of the Hearst Corporation.
185 news articles, blurbs, blogs, columns, and other scraps of Internet. 185, as of 11:40 p.m. Arizona time today. 185 pieces of electronic information posted on what is perhaps the most asinine news item of the day: Arizona governor Jan Brewer's statement about her father. This is what Brewer said:
"Knowing that my father died fighting the Nazi regime in Germany, that I lost him when I was 11 because of that… and then to have them call me Hitler's daughter. It hurts. It's ugliness beyond anything I've ever experienced"
The governor was of course responding to the tiresome and blatantly unfair criticism directed at her and most of the state of Arizona over SB 1070, a bill that several Obama regime hacks can't even be bothered to read before resorting to vilification. This is not to say that legitimate criticism of the bill isn't possible, of course, but that isn't what caused Brewer personal harm.
Archbishop John Nienstedt of St. Paul-Minneapolis has defended Pope Benedict in his column in the archdiocesan weekly newspaper.
In reporting on the column, the Associated Press closed their story with this:
Critics of the church's handling of abuse cases are citing Benedict's tenure as head of the Vatican office charged with disciplining clergy. The office halted a mid-1990s investigation into a Wisconsin priest accused of molesting some 200 deaf boys.
Dear Associated Press: the CDF did not stop the investigation. If you'd actually do some journalism you'd know that.
From the Anchoress:
MSNBC ran a headline on their website:
"Pope Describes Touching Boys: I Went Too Far."
NBC has apologized (the linked story had absolutely nothing to do with the headline, or with the pope, for that matter).
Really? Will heads roll, too? They should, but I doubt they will.