Media Bias
One of the reasons my more pessimistic (and, as it turns out, realistic) friends cited for believing that Mitt Romney would lose is media bias. I dismissed this not so much because I don't believe that media bias isn't an issue, but because I thought that there were enough countervailing forces to push Romney over the hump. Whoops.
I'm still leery of citing media bias as a principle cause of Barack Obama's victory because doing so would diminish the more serious issues, and there are no shortage of reasons explaining why Barack Obama defeated Mitt Romney. That said, it's clear that a compliant media helped. From Candy Crowley giving a big assist at the second debate, to media silence over Benghazi (which followed years of silence on Fast and Furious), to harping on every minor (and not so minor) GOP flub, it's clear that conservatives have been swimming upstream against a media tide.
But Ronald Reagan dealt with a biased media, and he managed to defeat Jimmy Carter, and then went on to win an even bigger landslide against Walter Mondale. Moreover, Reagan accomplished that in an ere where the only major national news sources were left wing networks and a handful of national daily newspapers. Now there are institutions like Fox News, talk radio, and blogs and other alternative media outlets. Haven't these leveled the playing field?
Well, the problem is there are left-wing new media outlets, and they are just as well-read and well-watched as the right-wing outlets. Sure Fox is the king of cable news, but the sum total of the other television and cable networks outdraws the Fox viewership. And while talk radio may be dominated by the right, the left has outpaced the right when it comes to electronic media.
More importantly, while right-wing alternative media outlets may draw some non-partisans, we have become a polarized country even when it comes to our sources of news information. David French linked to a very informative graph that shows how conservatives and liberals are simply digesting news in very different ways, and left-leaning sources are ones which are very influential in the broader culture. We may shake our heads in disgust over the fact that many young people actually rely on the Daily Show with Jon Stewart as a credible news source, but that doesn't make it any less true. As French notes, so-called moderates tend to read or watch left-leaning sites and programs, thus the new right-wing media isn't penetrating the core demographic of younger voters. As someone perhaps more tuned into pop culture sites than most in these parts, I can testify that there is a definite leftist tilt that certainly influences those who are otherwise not especially tuned into current events.
I would also argue that the 24/7 news cycle hasn't redounded to the right's advantage. Sure Rather, Cronkite, Jennings, Brokaw and others were heavily influential, but they were on for 30 minutes a day – 22 if you factor in commercials. If a conservative politician made a blunder, they could plaster it on the nightly news, but then it was largely forgotten for another 23 hours. Now that blunder will be tweeted and re-tweeted, blogged about, joked about by Colbert and Stewart, mentioned on "apolitical" humor and culture sites, and broadcast on CNN, MSNBC, CNBC, and even Fox. There's no place to hide. So while news outlets ignore the  president's dithering while his ambassador was killed, everyone is sure to hear about "legitimate rapes" over and over again.
I maintain that there are bigger problems than media bias to overcome, but it is a larger problem than I had thought previously.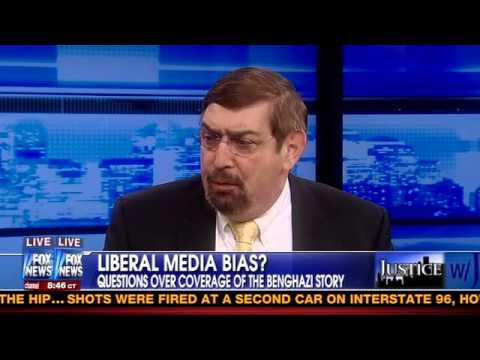 Pat Caddell, Jimmy Carter's pollster and a long time Democrat political operative, said it all last night on the Jeanine Pirro show on Fox  about the Benghazi coverup and the unwillingness of much of the Mainstream Media to cover it for fear that it will devastate the re-election prospects of Obama:
"been in the tank on this in a way I've never seen… I am appalled right now. This White House, this President, this Vice President, this Secretary of State, all of them, are willing apparently to dishonor themselves and this country for the cheap prospect of getting reelected…willing to cover up and lie. The worst thing is the very people who are supposed to protect the American people with the truth – the leading mainstream media…they have become a threat, a fundamental threat to American democracy and the enemies of the American people… these people have no honor… coverup is too nice of a word…" Continue reading →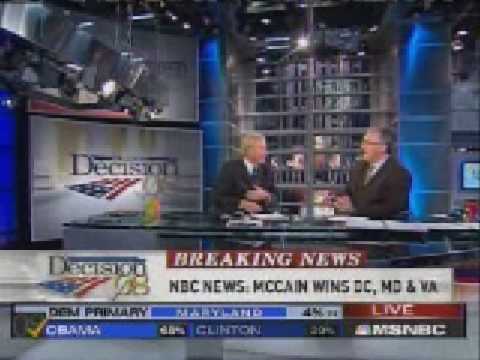 The first Presidential Debate will be tomorrow.  Peter Roff at US News and World Report gives us a sample of what we can expect from the unpaid Obama Press Agents most of the Mainstream Media in the coverage the day after the debate:
From  the moment he crossed the stage to the podium at Wednesday  night's debate in Denver,  President Barack Obama took a commanding lead  in his first face-to-face  encounter with his opponent in the upcoming  election, a lead he never  relinquished.
So  confident was the president that he seemed to be floating a foot  or so off the  ground, Barack Obama was bright, engaging, and  well-versed in every possible  nuance of every question asked by the  moderator, PBS's Jim Lehrer. His  opponent, in contrast, was nattily  attired in an expensive outfit appropriate  to his status as part of the  1 percent of the nation's wealthiest individuals  but, on substance,  was sorely lacking in his understanding of the issues facing  America.
"President  Obama's performance was so good, my whole body was  tingling," said Matt  Christopher, the noted commentator for the SMBND  cable news network. "In fact  at one point I thought I might be having a  stroke, but that would have been  okay because the last thing I would  have heard was Obama's ringing defense of  his superior presidency." Continue reading →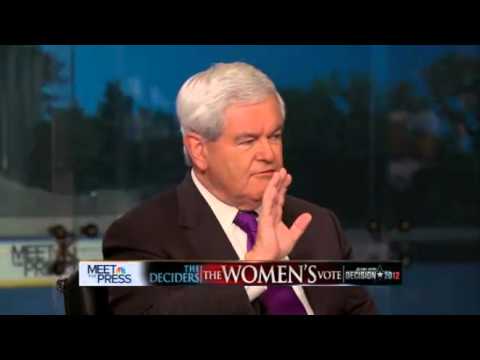 Newt Gingrich was a very flawed candidate in the Republican primary race, but no one is better than he is at pointing out blatant media bias.  He did so on Sunday on Meet the Press, pointing out the extreme media bias on abortion.  Tom Friedman, who amazingly gets good money to write columns for the New York Times, then, hilariously, underlined by his pro-abort response that Gingrich's criticism was completely on target:
DAVID GREGORY: Understanding, Mr. Speaker, the difference between Todd Akin talking about rape versus the abortion plank of the platform, I understand there is that distinction. Nevertheless, the question, social issues versus economic issues as being a big motivator for women, is a question.
NEWT GINGRICH: Let me just take a second to disagree with Carly [Fiorina]. I think Todd Akin was the choice of the people of Missouri. I think Todd Akin has publicly apologized, and the last poll shows he's beating the Democratic senator. I think that we ought to go on from that. Karl Rove said some terrible things on Friday for which he has apologized, which should remind us, people make mistakes.
GREGORY: He was joking about if he shows up murdered somewhere–
GINGRICH: In the age of Gabby Giffords, it is not a joke to say that a member of Congress ought to get murdered. And I'm frankly fed up with the one-sided bias, OK? Let me give you two examples. Vice president of the United States goes to a black audience and says, 'If the Republicans win, you will be in chains.' How can Biden remain as vice president? Where's the outrage over overt, deliberate racism? We talk about people saying things, they ought to get off tickets. How come Biden shouldn't get off the ticket?
Second example: The Democratic Party plank on abortion is the most extreme plank in the United States. The president of the United States voted three times to protect the right of doctors to kill babies who came out of an abortion still alive. That plank says tax-paid abortion at any moment, meaning partial-birth abortion. That's a 20 percent issue. The vast majority of women do not believe that taxpayers should pay to abort a child in the eighth or ninth month. Now why isn't it shocking that the Democrats on the social issue of abortion have taken the most extreme position in this country, and they couldn't defend that position for a day if it was made clear and vivid, as vivid as all the effort is made to paint Republicans.
THOMAS FRIEDMAN: I'm a Planned Parenthood Democrat on the issue of choice, and I think that that is where the country should be, that is where many, many women in this country are, and I am glad there are people running for the presidency who will defend that position. Period, paragraph, end it.
GREGORY: Newt, I guess the question too is whether you're seeking, even in the Akin example, to seek an equivalency between that and, say, Biden, who was using language that Republicans have used about the regulatory shackles as opposed to making an overt racial–
GINGRICH: Biden was not talking to a black audience about regulatory shackles, OK? Let me go back to Tom's point. So, you think it's acceptable to have a party committed to tax-paid abortion in the eighth and ninth month? And you think that's a sustainable position in the United States? If the news media spent as much time on the extremism of the Democrats as they spend trying to attack us, they would not be able to adopt that plank this week.
FRIEDMAN: I do believe that's a defensible position, but I also believe I'm here as a journalist. I'll let the Democratic Party defend it. Continue reading →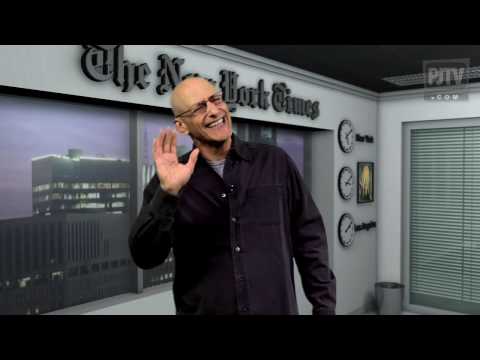 Arthur Brisbane was the Public Editor (ombudsman) for The New York Times.  In his last column he made this observation:
I also noted two years ago that I had taken up the public editor duties believing "there is no conspiracy" and that The Times's output was too vast and complex to be dictated by any Wizard of Oz-like individual or cabal. I still believe that, but also see that the hive on Eighth Avenue is powerfully shaped by a culture of like minds — a phenomenon, I believe, that is more easily recognized from without than from within.       
When The Times covers a national presidential campaign, I have found that the lead editors and reporters are disciplined about enforcing fairness and balance, and usually succeed in doing so. Across the paper's many departments, though, so many share a kind of political and cultural progressivism — for lack of a better term — that this worldview virtually bleeds through the fabric of The Times.       
As a result, developments like the Occupy movement and gay marriage seem almost to erupt in The Times, overloved and undermanaged, more like causes than news subjects.
In the same column Brisbane made the startling revelations that fire burns and water is wet.  Not really, but that would be on the same level of stating the bloody obvious. Continue reading →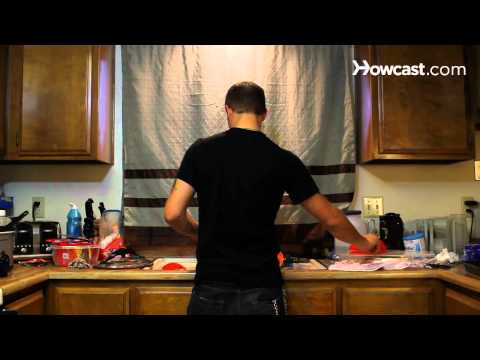 Just how far in the tank is the Mainstream Media for Obama this election year?  Time gives us an example:
Just how much of a bummer is it to be well past the age of adulthood and  still living under your parent's roof? As this living arrangement grows  increasingly common, the perception is that it's not so bad after all. In fact,  living with mom and dad can be pretty sweet. According to a new survey, young  adults who live with their parents are nearly as likely to say they are  satisfied with their housing situation as those who live on their own.
Last fall, a study revealed that the number of young adults living with  their parents had soared. Prior to the recession, 4.7 million Americans ages 25  to 34 lived with their folks. As of last year, though, the number had increased  to 5.9 million, thanks largely to years of widespread high unemployment and  underemployment for young workers—who often simply did not have the money to  move out of their own. Continue reading →
Jennifer Rubin sent a strong message today.  She wants Mitt Romney to know that she's got his back every bit as much as Ann Coulter.
Rubin makes a lot of hay over the fact that Rick Santorum never visited Afghanistan, and has not said that he would go to Afghanistan were he the nominee, a promise that Mitt Romney made a few days ago.  Santorum made a pretty compelling case as to why:
And I'm not too sure making the trip Afghanistan is necessarily anything other than what it looks like: a show. And what I'm looking at is trying to, you know, make sure that we successfully win this nomination
Sounds right to me.  There is nothing to be gained for anyone by the candidates flying to Afghanistan for some pr stunt.  But that's not how Rubin sees it. Continue reading →
Recently the New York Times ran a Catholic bashing ad calling for Liberal Catholics to desert the Faith.  The ad was sponsored by the virulently anti-Catholic atheist group Freedom From Religion.  Go here to read a superb evisceration of the ad by Charles Lewis.
Pamela Geller at Atlas Shrugged decided to submit an ad which made similar accusations, but against Islam instead of the Church.  The New York Times rejected the ad.
Bob Christie, Senior Vice President of Corporate Communications for the New York Times, just called me to advise me that they would be accepting my ad, but considering the situation on the ground in Afghanistan, now would not be a good time, as they did not want to enflame an already hot situation. They will be reconsidering it for publication in "a few months." So I said to Mr. Christie, "Isn't this the very point of the ad? If you feared the Catholics were going to attack the New York Times building, would you have run that ad?" Mr. Christie said, "I'm not here to discuss the anti-Catholic ad." I said, "But I am, it's the exact same ad." He said, "No, it's not." I said, "I can't believe you're bowing to this Islamic barbarity and thuggery. I can't believe this is the narrative. You're not accepting my ad. You're rejecting my ad. You can't even say it."
We used the same language as the anti-Catholic ad. The only difference is, ours was true and what we describe is true. The anti-Catholic ad was written by fallacious feminazis. Continue reading →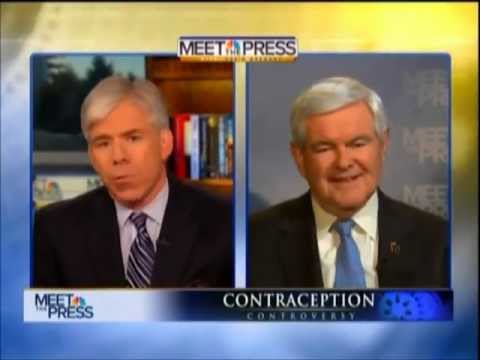 Hattip to commenter Chris for pointing this out to me.  Newt Gingrich is a flawed candidate, but when it comes to standing up to the Mainstream Media, and refusing to allow them to set the terms of the debate over issues, he is in a class by himself.  In the video above, he takes David Gregory apart on Meet the Press today, refusing to allow Gregory to frame the debate, dishonestly, as access to contraception rather than as an assault on religious liberty.  Newt recognizes that the Mainstream Media is almost entirely an unpaid arm of the Democrat party.  He knows that they are adversaries and he treats them accordingly.  All Republicans and conservatives:  look and learn! Continue reading →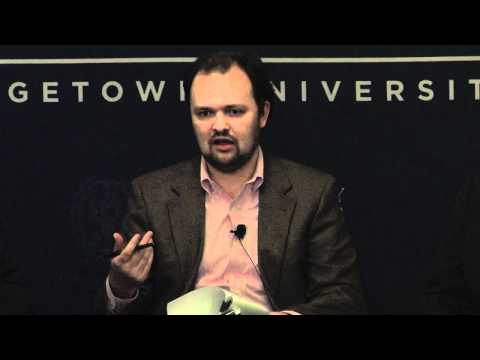 I can easily imagine from their comments how much it galls the typical readers of the New York Times to read opinion pieces by Ross Douthat.  Today he explains to his reader the extreme media bias on the issue of abortion.
Conservative complaints about media bias are sometimes overdrawn. But on the abortion issue, the press's prejudices are often absolute, its biases blatant and its blinders impenetrable. In many newsrooms and television studios across the country, Planned Parenthood is regarded as the equivalent of, well, the Komen foundation: an apolitical, high-minded and humanitarian institution whose work no rational person — and certainly no self-respecting woman — could possibly question or oppose.  
Go here to read the rest.    To pro-lifers this is very old news.  It is hysterically funny however to read the comments to his piece: Continue reading →
The bias of most of the main stream media is well known, but a current example by CBS is beyond parody:
Over the years, pro-life activists have come to accept that the media isn't interested in their annual March for Life in Washington D.C. protesting abortion, even though it routinely attracts hundreds of thousands of people. But this year's photo slideshow hosted on a local Washington CBS website has activists scratching their heads in disbelief.
 Currently the March for Life slideshow of seven photos features protesters who actually support abortion; none of the photos actually feature pro-life marchers. Continue reading →