Marxism
Spanish American philosopher George Santayana once noted, "Those who do not remember the past are condemned to repeat it." Fallen man will make essentially the same mistakes that his forbears have made unless he learns from the lessons of history. For this reason, the study of political and philosophical history is essential to understanding current political theory in order to ensure that dangerous philosophies — those which threaten the inalienable rights of human persons — may be identified and rejected through reasoned, free and informed debate before their dangers become brutal reality. People educated in the lessons of history are people wise enough to reject its horrors. So it is that I have come to understand the necessity of learning more about Marxism in light of the current administration's political machinations which seem to be, on some level, inspired by it.
Main Currents of Marxism: The Founders – The Golden Age – The Breakdown
by Polish philosopher Leszek Kolakowski is widely hailed as the definitive work on the subject and his book is credited with "laying some of the paving stones that would eventually lead to the Solidarity movement", a movement which itself led to the collapse of the Soviet Union. As I read through this volume, which is actually three books in one, I'll be sharing my thoughts on what I am learning from it. This will be part one in a series and covers the introduction.
Avoiding subjective presumptions.
Kolakowski outlines the reasoning behind the methods he uses to offer an accurate history of Marxism. He immediately mentions the German philosopher Karl Marx and notes that the very fact that Marx was German may, in and of itself, invoke in the reader certain presumptions about his philosophy. When we make an assessment about something, we always bring our subjective experiences to the table with us. One might be familiar with the differerent schools of thought in the world and presume that Marx, because he was German, held a philosophy somewhat consistent with the German philosophers most commonly known at the time in which the reader is living. Subjective presumptions like this often get in the way of finding out the truth about something. I recall once hearing a teacher tell her class in Kentucky that she had moved from Pennsylvania and was surprised when she got to Kentucky that there were not many people running around barefoot. Reality is very often completely inconsistent with what we presume must be true. Kolakowski sets out to answer questions about the Communism of his day by studying the history of Marxism with a determination not to let subjective presumption get in the way.
Things rarely occur in real life exactly as written on paper.
Kolakowski notes the difficulty in his endeavor being primarily that one cannot precisely connect the dots between the words of a particular philosophy on paper and a social movement of people who follow that particular tradition and thereby prove that one absolutely beget the other with no other factors having impact. As a Catholic, I see this dynamic in the Church which defines through theMagisterium what is believed by Catholics to be absolute dogma leading us to the highest good while, due to man's fallen nature, the highest good is never fully manifest among her members as a whole. There are Catholic saints alongside those who betray the doctrine through various levels of dissent. So it is with any philosophy, even if the philosophy ostensibly guides a large number of people. The historian should do his work with the understanding that what Marx wrote on paper should not necessarily be presumed to be exactly what Communism became as a social movement of living, breathing people. So it is that we cannot reasonably indict Karl Marx alone for Communism, nor say that Communism is fully Marxist, to the absolute exclusion of everything else. Kolakowski argues that the social movement itself, though it may represent itself as the body of true keepers of a given ideology, is generally quite stronger than the ideology itself.
The particular rallying point of any movement is one key to understanding it.
All movements have their rallying point. For the current Tea Party movement, which is decidedly anti-Marxist, the rallying point is widely credited to the February 19, 2009, plea by Rick Santelli from the floor of the Chicago Mercantile Exchange. Though this came decades after Kolakowski penned "Main Currents of Marxism
", his claim that other factors cause social movements to evolve over time is ringing true in the Tea Party movement now, less than three years after the rallying point. It is because of this inevitable evolution that we find it difficult to delineate with accuracy what ideals make one a "true" Tea Party "patriot" or "representative". This same difficulty faces Kolakowski in his examination of Marxism, and he argues that for any "historian of ideas", the correct question on this matter should be to find out what ideas caused the rallying point in the first place.
No single, flawed human being can represent the epitome of a philosophy.
Kolakowski offers an important caution, that it is a fruitless endeavor, at least in the context of historical analysis, to insist that only those who hold to the particular idea(s) that launched the rallying point are the "true" representatives of the movement. A president may be "Marxist". He may even be a "true" Marxist, but at the same time disagree on key issues with other "true" Marxists. The leader of the movement does not necessarily precisely define the movement or the ideology, nor vice versa. Further, there may be different groups which carry the banner of "Marxist" (or "Tea Party", or "Progressive", as the case may be), and movements may change from generation to generation. These are all difficulties for historians of philosophy. The primary reason for this point is to explain that while a study of the history of a philosophy entails the study of the ideas of individuals who clearly, on some level, hold forth that philosophy, this process of discovery is misused if it is given as reason to classify certain individuals as being absolutely "true" or absolutely "false" representatives of that philosophy. Certainly, people have their loyalities to particular political leaders, and fallen man will seek to put a brand name on his hero or his opponent in order that others may be encouraged to follow, or reject, that leader. We see this phenomenon at times in the Tea Party movement with the debate on who leads the movement and with the Left's attempt to smear the brand "Tea Party" in order to discredit its leaders. Such debates, inevitable due to man's human nature, are reflections of the very same difficulties Kolakowski describes as being problematic during his Communist-era historical study of Marxism.
The role of culture in the development of philosophy.
Culture plays a significant role in the development of philosophy, and Kolakowski describes his view of the role of culture as being similar to that of the German writer Thomas Mann. Mann did not seek to absolve German culture of the evils of Nazism. Rather, he approached the question by seeking to find those aspects of German culture which allowed Nazism to take root. Though Mann was, as a citizen of Germany, a part of the very same German culture he studied, he did not seek to protect Germany from learning hard truths about the culture which may or may not have facilitated the horrors of fascism. The very clear influence of Nietzsche did not, after all, occur within a vacuum. Again, we see this point about culture holding true in America today with the Tea Party laying claim to the hallmarks of American civilization in the use of imagery of the Founding Fathers, the American flag, the American Bald Eagle, etc.. This cultural imagery represents America's historic opposition to totalitarianism. Meanwhile, as the far left rejects the idea that one culture is better than another, there is backlash against the use of American imagery and, often, the propogation of Islam in an attempt to establish it as a major cultural component of our national identity. An interesting question to pose might be whether or not the "multi-cultural" far left in America has a culture itself and, if so, what does that culture look like? Also, is there, as with a power vacuum, a danger in having a "cultural vacuum"?
Limitations regarding the flow of information.
There are practical limitations in studying the history of Marxism specifically. Among them is the fact that so many of Marx's works were not even in print until the Communist Revolution had already taken place, though they were later considered by Communists to be essential works. Fortunately, in this age of more advanced technology, it is far easier to offer for mass distribution the writings of college student Obama, community organizer Obama, or Senator Obama so that the public might examine trends in his thinking and whether or not those trends are the source of his current policies as president. Unfortunately, this did not happen. Another difficulty is that Marx addressed multiple fields — "basic philosophic anthropology, socialist doctrine, and economic analysis" — and that varities of opinions abound, not only on the particular division of fields, but also on the question of how (and whether) they are related. We see this same difficulty in our examination of the far left in America as a movement made up of various dimensions including radical environmentalism, multiculturalism, anti-capitalism, etc. Despite this variety of "talent" and goals, it is still possible to assess similarities in thinking which are common threads in the philosophy.
The role of tradition.
We will always find, even in the anti-tradition Left, a certain level of adherence to traditional thinking. Though the "democrat" may reject the idea that tradition is worthy of our consideration, surely he points to figures from tradition, like the Reverend Dr. Martin Luther King, Jr., and Abraham Lincoln (both of whom were Republicans) and claims them as forbears.
Catholic philosopher G.K. Chesterton wrote on the topic of "democrats" and their rejection of tradition:
Tradition may be defined as an extension of the franchise. Tradition means giving votes to the most obscure of all classes, our ancestors. It is the democracy of the dead. Tradition refuses to submit to the small and arrogant oligarchy of those who merely happen to be walking about. All democrats object to men being disqualified by the accident of birth; tradition objects to their being disqualified by the accident of death. Democracy tells us not to neglect a good man's opinion, even if he is our groom; tradition asks us not to neglect a good man's opinion, even if he is our father. I, at any rate, cannot separate the two ideas of democracy and tradition; it seems evident to me that they are the same idea. We will have the dead at our councils.
Surely, the Communist regime had the deceased Karl Marx at their "councils" in the form of adherence to his ideas. So, too, we may endeavor through the research of common threads to see if Karl Marx is similary seated at the table with President Obama's Cabinet.
The impossible goal of Utopia.
Considering the many challenges involved in the analysis of a philosophy, Kolakowski resolves to focus his efforts "on the question which appears at all times to have occupied a central place in Marx's independent thinking…" which is the question of how one can possibly adopt a utopian ideal when there exist so many variables that contribute to what is, in reality, an inevitable diversity of opinions and of outcomes. There is a further difficulty, as well, that Kolakowski points out. Marxists believe that history has "progressed", and will continue in a "progressive" manner, in stages of class warfare, with the end result being "true" socialism. I am reminded of a quote from our progressive President Obama which he borrowed from Reverend Dr. Martin Luther King, Jr.:
"Dr. King once said that the arc of the moral universe is long but it bends towards justice."
The "bending arc" toward "justice" is one way of describing Marxist thought about history's "progressive" stages toward socialism. Unfortunately for us, the "moral universe" of Marx rejects both tradition and natural law, finding its basis in economics and class warfare, unlike Dr. King's "moral universe". King said that law not rooted in natural law is unjust. Dr. King himself borrowed his quote on the arc of the moral universe from Theodore Parker, who inspired Abraham Lincoln's Gettysburg Address and was a proud grandson of Captain John Parker, American Revolutionary leader at the Battle of Lexington and Concord. Perhaps the historians of the future can sort out the reasons why a progressive would use a quote about justice from a Christian preacher who stood firm on the justice of natural law. Was President Obama's quote an act of preserving or usurping traditional values? I would argue that it is an usurpation.
Indeed, values and philosophies are carried on from generation to generation, from sea to shining sea and beyond. Some preserve while others usurp. I look forward to reading more of "Main Currents of Marxism
" and sharing my thoughts with you as I delve deeper into the history of Marxism.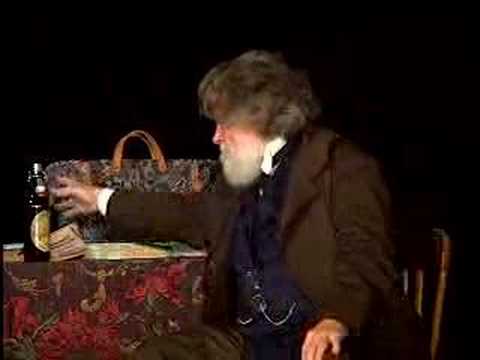 Commonweal has an article by Marxist literary critic Terry Eagleton in which he argues that Marx was right in his critique of captalism.  Go here to read it.  Go here to read a post about the article which appeared on the Commonweal blog.  ( I will confess to having a very slight  grudging respect for Mr. Eagleton ever since his memorable, and scorching,  review which may be read here, of Richard Dawkins' inane The God Delusion.  The respect is very slight and very grudging indeed, since Mr. Eagleton also wrote a bitter diatribe against John Paul II, which may be read here, after the death of the pontiff.  He also views the Catholic Church, the Church he was raised in, as "one of the nastiest authoritarian outfits on the planet", which is rich coming from a Marxist.)
The Marx set forth in the article by Mr. Eagleton is unrecognizable to me.  The Marx of history was not some sort of democratic eurosocialist.  He was a hard core advocate of terror.  The quotations from his works and letters on this point are legion.  Here is a typical statement he made in 1850 in an address to the Communist League:
"[The working class] must act in such a manner that the revolutionary excitement does not collapse immediately after the victory.  On the contrary, they must maintain it as long as possible.  Far from opposing so-called excesses, such as sacrificing to popular revenge of hated individuals or public buildings to which hateful memories are attached, such deeds must not only be tolerated, but their direction must be taken in hand, for examples' sake."
From the same address:
To be able forcefully and threateningly to oppose this party, whose betrayal of the workers will begin with the very first hour of victory, the workers must be armed and organized. The whole proletariat must be armed at once with muskets, rifles, cannon and ammunition, and the revival of the old-style citizens' militia, directed against the workers, must be opposed. Where the formation of this militia cannot be prevented, the workers must try to organize themselves independently as a proletarian guard, with elected leaders and with their own elected general staff; they must try to place themselves not under the orders of the state authority but of the revolutionary local councils set up by the workers. Where the workers are employed by the state, they must arm and organize themselves into special corps with elected leaders, or as a part of the proletarian guard. Under no pretext should arms and ammunition be surrendered; any attempt to disarm the workers must be frustrated, by force if necessary. The destruction of the bourgeois democrats' influence over the workers, and the enforcement of conditions which will compromise the rule of bourgeois democracy, which is for the moment inevitable, and make it as difficult as possible – these are the main points which the proletariat and therefore the League must keep in mind during and after the approaching uprising.
Nothing done by the Communist states that claimed Marx as their ideological father in regard to the suppression of adversaries and the use of mass terror to remain in power cannot find full warrant in the works of Marx.
Of course, Marx goes wrong at the very beginning in regard to his view of Man which is completely materialist.  In his A Contribution to the Critique of Hegel's Philosophy of Right, Marx spelled out his view that religion was an illusion which deterred the revolutionary rage of the people: Continue reading →
by Joe Hargrave
With the political storm clouds gathering over the horizon for November, I want to take this opportunity to explain why I will be voting for GOP candidates (specifically Tea Party candidates when possible) at the midterm elections. It is not because I "believe in" the Republicans, or because I think that a Republican Congress is going to lead America into a new golden age. It is because the Obama/Democrat agenda must be slowed down, and more importantly, because I do not share the hierarchy of priorities or values of the left.
We here at The American Catholic, along with conservative Catholics in general, have been accused many times of "Calvinism" by certain writers at Vox Nova. I am going to go out on a limb and suggest that this accusation is nothing more than a massive projection made by people who harbor Calvinist theological assumptions themselves, of which they may or may not be fully aware. Particularly, I think in their constant shilling for big government programs, for slavishness before all forms of authority, for the unlimited extension of "rights" (i.e. entitlements), and the rest of the statist agenda, the leftists at Vox Nova and throughout American political landscape have absorbed a perverse Calvinist doctrine of their own, namely that of the total depravity of man.
I have actually written about this before: the process by which radical leftism transformed from a project rooted in optimism, in a fanatical belief in man's goodness and reason (apart from God of course), to one of utter pessimism and misanthropy. The first communists, and particularly Marx – for all of their deep flaws, errors, and hatreds – retained a belief in man's goodness that they had mistakenly come to believe Christianity had rejected through the heresies of the Protestant rebellion.
My second favorite living historian, Michael Burleigh, who has written stunningly original works on subjects as diverse as Nazi Germany, religion and politics in the last two centuries,  terrorism, and morality and World War II,  has taken up the cudgels against the despicable attitude of many Brits of the chattering classes regarding the visit of the Pope to the Island next to Ireland.
Under normal circumstances, one might say "welcome" rather than "receive". But the multiple sexual scandals that have afflicted parts of the Catholic Church have created a window of opportunity for sundry chasers of limelight – including human rights militants, crusading gays, Islamist fanatics, and celebrity God-botherers – to band together to "arrest" the Pope under laws so obscure that few knew they existed. Because child abuse is involved, rather than the more widespread phenomenon of homosexual predation on young men, these manifestations will receive much media attention, especially from the BBC, to the guaranteed perplexity of a less involved general public in a nominally Protestant country. It will require some effort of mind to tune out this noise to hear what the Pope will be saying.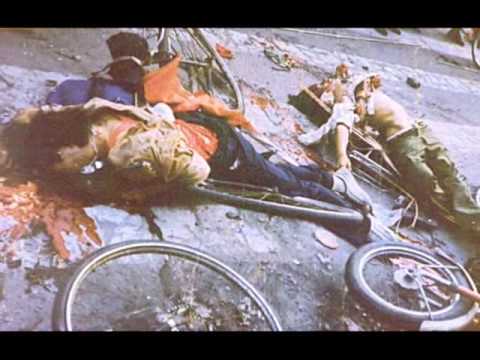 Yesterday, June 4, was the twenty-first anniversary of the brutal suppression of the pro-Democracy protests in Tiananmen Square in Beijing.  Over 3000 of the protestors were murdered by the Communist government of China.  Tyranny won that round, but I have absolutely no doubt that Democracy will ultimately prevail in the Middle Kingdom.  When it does, the heroes and heroines of Tiananmen Square will be remembered and their murderers forgotten.
"The bravest are surely those who have the clearest vision of what is before them, glory and danger alike, and yet notwithstanding, go out to meet it."
–Thucydides
Marxist activist Lori Berenson was convicted in 1995 for her acts of terrorism with the Tupac Amaru Revolutionary Movement (MRTA) in Peru.  She was set free on parole where she must finish her remaining five years in Lima without leaving the country.
She served 15 years and was granted parole today.  Lori Berenson probably benefited from the weight of the American government in reducing the original lifetime sentence to 20 years back in 2005.
MRTA was a Communist rebel group that looked to impose a totalitarian form of government in Peru through terrorist activities.  They're most famous for their takeover of the Japanese embassy in Lima in 1997.
Over 70,000 Peruvians were victims of Marxist and Communist terrorist activities throughout the 1980s and 1990s.
The "means of production" (which may be defined, roughly, as consisting of capital goods minus human and financial capital), is a central concept in Marxism, as well as in other ideologies such as Distributism. The problems of capitalism, according to both Marxists and Distributists, arise from the fact that ownership of the means of production is concentrated in the hands of the few. Marxists propose to remedy these problems by having the means of production be collectively owned. Distributists want to retain private ownership, but to break the means of production up (where practicable) into smaller parts so that everyone will have a piece (if you wanted to describe the difference between the Marxist and Distributist solutions here, it would be that Distributists want everyone to own part of the means of production, whereas Marxists want everyone to be part owner of all of it).
Where a society's economy is based primarily on agriculture or manufacture, thinking in terms of the means of production makes some sense. In an agricultural economy wealth is based primarily on ownership of land, and in a manufacturing economy ownership of things like factories and machinery plays an analogous role. In a modern service-based economy, by contrast, wealth is based largely on human capital (the possession of knowledge and skills). As Pope John Paul II notes in Centesimus Annus, "[i]n our time, in particular, there exists another form of ownership which is becoming no less important than land: the possession of know-how, technology and skill. The wealth of the industrialized nations is based much more on this kind of ownership than on natural resources."
Justice exalteth a nation: but sin maketh nations miserable. – Proverbs 13:34
Is there such a thing as a "social sin"? It is out of a respect for my friend Brendan/Darwin that I want to examine and critique his rejection of the idea of social sin, with which I partially agree, but which I believe also leaves out some crucial facts. This is not a point against Brendan/Darwin, since I don't believe he intended his post to be a treatise on the issue. It is rather a point in his favor, since his general considerations give us the opportunity to explore the question in greater detail.
It must be said at the outset that there are obviously different things that one might mean by "social sin." Brendan/Darwin begins his argument with the observation that there are those who become "frustrated" with the emphasis many Christians place on individual failings to the neglect of "social or political sin." There is a significant difference, however, between social and political behavior. My intention is not to split-hairs in order to undermine a valid point (which it is), but rather to highlight the extent to which society and the body politic have become indistinguishable from one another. In my recent essay on the social effects of abortion, I make a distinction between organic and artificial social bonds; the former are those that necessarily follow from man's social nature, while the latter are those created through politics, i.e. laws. Because we are imperfect and often malicious beings, some artificial authority will always be required for men to attain "the highest good." But human laws are not foundational – they are supplemental to natural and divine laws, or at least they were in most places in the Western world until the 19th century.
I was inspired to transfer my brain goo to the computer screen over the last couple of hours. Here are the results.  Here's to a more fruitful discussion.
I haven't talked extensively about why I rejected atheistic communism and made my way back to Catholicism. There were a number of reasons; being shown the logical and moral bankruptcy of materialism, the corruption I personally witnessed in the movement, the fact that I could never bring myself to really embrace any of the tenants of the cultural agenda, and so on. The idea of fighting for anything in a universe that did not, and could not care about the outcome of human events could no longer captivate me. I suppose some people are able to convince themselves of the possibility, even the certainty, of "goodness" in a reality that owes nothing to consciousness and will; to me, such a belief, no matter how comforting, would be a lie. And I cannot live a lie.
Today most of your parishes will be collecting for the Catholic Campaign for Human Development (CCHD).  Donald, Christopher, and I have written over and over again of where the money actually goes to, funding for abortions being the most grevious of the lot.
So think twice before donating anything.
(Biretta Tip: Paul Nichols)