Mark Shea
Brace yourself for the latest meme to hit the politosphere: the word is now that Paul Ryan has "softened" his views on abortion. Ryan has long opposed abortion in all cases save in a few cases where he believes it may be necessary to save the life of the mother. This means that he has opposed abortion in the case of rape. But in this post-Akin political environment, so the narrative goes, Ryan, in the interests of being a team player, is renouncing his opposition to rape exceptions.
What set this off? First there was the statement made by various Romney campaign spokespeople in the aftermath of Akin's blunder:
"Gov. Romney and Congressman Ryan disagree with Mr. Akin's statement, and a Romney-Ryan administration would not oppose abortion in instances of rape"
Then there were Ryan's responses to some reporters who were pressing him on the abortion/rape issue, and focusing particularly on some legislation he previously supported which made distinctions between different types of rape. Ryan said to the reporters:
"I'm proud of my record. Mitt Romney is going to be president and the president sets policy. His policy is exceptions for rape, incest and life of the mother. I'm comfortable with it because it's a good step in the right direction."
One the basis of one or both of these statements, major news outlets and some in the Catholic blogosphere are claiming that Ryan has "softened" his views on abortion. Or, to put it in Mark Shea's words, Ryan has "partly renounce[d]" his position. In response to a comment I made on Mark's blog, he elaborated further:
 I just don't see how anybody can regard movement from "It is always gravely evil to deliberately kill innocent human life" to "I am opposed to the murder of innocent, unborn children except in cases my boss tells me not to be opposed," or, "unless I feel it jeopardizes my chances of becoming VP" and maintain that Ryan is not compromising.
It is quite obvious to me that Paul Ryan has not said or done a thing to warrant the attribution of such cynical and selfish motives to him – though I do believe he, like most pro-life politicians and even people such as myself, is willing to compromise on a few points to make significant gains, a point I will elaborate on below. In any case, Mr. Shea goes too far. Because I often find his commentary to be fair-minded (even when I disagree), I am surprised at this rather unjustifiable attack on Ryan's character but also willing to grant the benefit of the doubt. So I will offer my take on these comments and Mark can reply if he feels it's worth his time.
Agreeing with something Mark wrote in criticizing Michael Voris?  This might just be my last post at The American Catholic.
All kidding aside, I second Mark's concerns regarding Vorris's association with E. Michael Jones.  As Shea details:
Let us be clear about what is happening here. Marc Brammer and Michael Voris, Folk Hero to the Utterly Undiscerning, will be working hard to mainstream somebody

Jim Stone shows Israel Behind Fukashima Disaster
The European Jewish Union Exonerating Everything Jewish
Jewish Child Molesters
Mossad Involvement in 9/11
Jewry's push for War with Iran
Jewish Atzmon Says Merah Was a Mossad False Flag Agent
and, last but not least, E. Michael Jones: Who is the World's Real Enemy?(Guess who?)

(For a full catalog of Sungenis' vast corpus of crazy statements about the Jews, 

go here

.)
I'll be the first to admit that sometimes Mark can exaggerate (I'm being charitable here) others' viewpoints, but I don't believe he is doing so here.  Jones has a fairly extensive record of what can only be described by any reasonable person as anti-Semitism, and yet Voris is happy to give the man a platform.
I'm sure there will be those that object that Voris himself does not hold these views, and that this is a game of guilt by association.  I would counter that providing an open platform to such a person as Jones is beyond reprehensible.   People should be able to engage in honest discussion with others who hold differing viewpoints, but this goes well beyond that.  There are certain lines that when crossed should disqualify individuals from ever being taken seriously again.  When you willingly not only associate yourself with such individuals, but actually provide a forum which grants a certain amount of legitimacy, then you should also be taken to task
And of course leave it to the very first commenter on Mark's post to play the "but what is anti-Semitism?" game.  It's an insipid attempt to change the discussion and avoid having to address the issue at hand.
I haven't gotten involved with previous discussions about Voris because I haven't really seen that much of his work.  And I think it's fairly well-known that I have had my share of disagreements with Mark, to say the least.  So I have no personal axe to grind with Voris.  But he should be held to account for his decision to associate with Jones.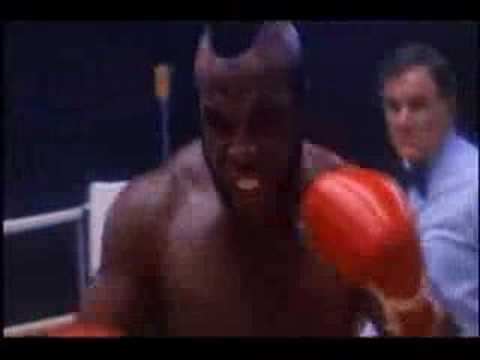 Saint Blogs can be an entertaining place, and one of the more amusing grudge matches for the past decade has been the ongoing feud between Joseph D'Hippolito and Mark Shea.  This fight has been waged on every Catholic blog imaginable.  Go here for a google search of a few of their combats.  Neither of the verbal gladiators is a stranger to bombastic language, over the top characterizations and the unending construction of straw men.  On the other hand, both are pretty good writers and have some talent at argument when they deign to do so rather than to simply vent.
Joe started the latest conflict with a post at Front Page magazine in which he mildly compares Shea and his comments on Iran to the mad poet and traitor Ezra Pound who broadcast pro-Fascist propaganda from Mussolini's Italy during World War II.  Go here to read it.  Mark responds here  by patiently calling Joe a cold-blooded advocate for mass murder. Continue reading →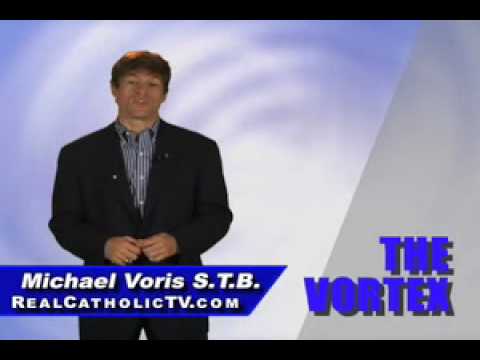 An interesting spat has developed between Catholic blogger Mark Shea of Catholic and Enjoying It and Michael Voris of RealCatholic TV.  In the above video Mr. Voris attacks the use of the Protestant hymn Amazing Grace at Mass.    Amazing Grace was composed by John Newton, an eighteenth century captain of a slaver, who converted to Christianity, was ordained in the Anglican Church and became an abolitionist.  The song is used frequently at Mass in my parish.
Mark Shea, who has never had any use for Mr. Voris as far as I can tell, attacked the video in a post at his blog:
Voris' sole message is "I am the measure of Real Catholicism and those who agree with me have the right to call themselves Catholic, while those who disagree are liars and lukewarm fake Catholics".
My good friend Jay Anderson at Pro Ecclesia often delivers some of the most insightful commentary on Saint Blog's.  Here is commentary that he did today fisking Mark Shea's observations of  Joe Carter' post  at First Things, where Carter took a look at Generation X conservatives, and which may be read here.   This gave  Mark an opportunity to voice his disdain for forms of conservatism other than the paleocon version he embraces, and to go "O Tempora, O Mores", over the coming generation of conservatives.  Jay's commentary is priceless:
Mark Shea has commented on an excellent piece by Joe Carter at First Things, in which Joe seeks to define "Generation X" conservatives, who he labels "X-Cons".
Mark begins:
He has been one of the few voices in the conservative movement to speak out of actual conservative values and not out of the Consequentialism that dominates the Thing that Used to Be Conservatism. So I was interested in his description of "X-Cons", the rising generation of conservatives (so-called) who have been coming of age in the past decade. I think his description is accurate, rather depressing, and a further proof that Chesterton is right when he says that each revolutionary movement is a reaction to the last revolution–and that it typically knows what is wrong but not what is right. I appreciate Carter's clear-eyed analysis and suspect that he, like me, is not altogether thrilled that this is the desperate pass in which the Thing that Used to be Conservatism now finds itself.
Later on, Mark continues:
X-Cons know little about history and their deepest influence is disk jockeys, who "taught us X-Cons to appreciate confirmation of our political views." The perfectly reasonable thing to ask in light of this crushing diagnosis is, "What, precisely, is being conserved by such a 'conservatism'?" A conservatism that knows nothing of engagement with ideas outside the Talk Radio Noise Machine (including engagement with ideas from its own intellectual history) and which has learned, as it's primary lesson, "to appreciate confirmation of our political views" is a conservatism that is intellectually barren and open to manipulation by demagogues who flatter its adherents and teach them to remain safe in the echo chamber.
Mark goes further in his assessment of "X-Cons" as the dupes of demagogues:
When Sarah Palin and Glenn Beck are your intelligentsia and Buckley is a sort of a ghostly eminence gris you no longer bother listening to, one must again ask what, exactly, is being conserved by such a conservatism. Much that bills itself as anti-elitist is just a celebration of intellectual laziness and a resentment of people who have done the hard work of thought. Yes, there are pointy headed intellectuals who pride themselves on their learning. That's not an excuse to be a wahoo who prides himself on his ignorance.
Mark concludes his analysis of Joe's piece lamenting Joe's acknowledgement of the fact that "X-Cons" will soon displace the generation that came before us. Joe writes:
• X-Cons will soon be replacing the Boomers as the dominant cohort within the movement. We'll be fielding presidential candidates in 2016 and dominating elections in 2020. We are, for better and for worse, the future of the movement. And of America.
… and Mark responds:
Bleak words indeed…
My Comments:
First, let me note that I tried to leave my thoughts in comments on Mark's blog, but the commenting tool Mark uses rejected the comment as too voluminous. Rather than breaking it up into several comments, I decided to blog my view on the matter here.
While I commend Joe on his piece at First Things, I call B.S. on at least parts of Mark's analysis of Joe's piece, and ESPECIALLY on some of the commenters who have responded favorably to Mark's analysis by blaming the so-called "X-Cons" for the commenters' decisions to continue to support the party of abortion-on-demand.
The "X-Cons" aren't responsible for "the Thing that Used to Be Conservatism" (hereafter, "the Thing") – in fact, we are increasingly skeptical of "the Thing" and especially the Republican Party claiming the mantle of "the Thing". As evidence, I submit my own blog as well as a piece today at National Catholic Register by Pat Archbold (recently described by one of Mark's sycophants as a "Republican shill").
No, the folks responsible for bringing us huge deficits, Wilsonian foreign policy, and consequentialism dressed up as "the Thing" were decidedly NOT members of the "X" generation, but were baby boomers and even members of the so-called "Greatest Generation". Given that fact, Mark's assessment as "bleak words indeed" of Joe's acknowledgement of the rise of the "X-Cons" to replace the previous generation seems completely without merit. Surely we can't do any worse with respect to "the Thing" than the generations that have come before us. In short, given our increasing distrust of what "the Thing" has become and the party that champions it, it is the "X-Cons" who are the antidote to "the Thing", not the purveyors of it.
In addition, rather than criticizing the "X-Cons" for rejecting elitism and embracing what they see as middle-class authenticism, why not ask whether the elites have actually served them well and, if the answer is "HELL NO!" (which it most assuredly is), whether there are better alternatives for leadership from among the "riff-raff" who actually share the values of the "X-Cons"? Mark asks what is it that is actually being conserved? Well, if you ask me, the traditional family values of protection of life, protection of the institution of the family, hard work, integrity, loyalty, etc., etc., are being protected far more on the front porches, parish halls, and town halls of flyover country than they are in the halls of academia and, yes, even on the pages of National Review. Maybe "X-Cons" see the people Mark derides as base and demogogic as being the actual preservers of the values we hold dear (i.e. they're the ones doing the "conserving" these days), as opposed to the new generation of Buckleys who view us as so much white trash and instead embrace The One.
Apparently there is a big flap between Rick Santorum and John McCain on the issue of waterboarding (enhanced interrogation) which was used to gain the cooperation of Khalid Sheik Mohammed — cooperation that led to his giving information which enabled our forces to find Osama Bin Laden.
Read "The Waterboarding Trail to Bin Laden: Former CIA Director Michael Hayden said that as late as 2006 fully half of the government's knowledge about the structure and activities of al Qaeda came from harsh interrogations"
I have been back and forth on the waterboarding issue, but I have come to the conclusion that this whole thing is being blown out of proportion due to a lack of understanding of what waterboarding is. Today, Mark Shea, who I love and respect, is engaging in some brutal ad hominem against Rick Santorum. So who is right and who is wrong here? Let's take a step back, a deep breath, and consider the facts.
Is waterboarding "torture"? I would agree with these remarks below from Fr. Brian Harrison at Catholic Culture:
Even deciding what exactly we mean by torture is not easy. The Catechism of the Catholic Church describes it as "physical or moral violence" (CCC 2297); the definition given by the 1984 United Nations Convention on Torture is "the intentional infliction of severe pain." The words violence and severe are themselves somewhat vague. Who draws the line — and where? — as to which specific practices are harsh enough to correspond to those words? What has become clear in the contemporary debate is that while many shudder-evoking practices (which needn't be spelled out here) are recognized by everyone as meriting the name torture, there is no consensus about whether other less extreme interrogation techniques really count as torture: for instance, sleep deprivation, being kept under harsh temperatures or in uncomfortable positions, or "waterboarding" (which causes a brief, panic-inducing sensation of being about to drown but no pain or injury). Since no Catholic magisterial intervention so far offers any real guidance for resolving this controversy, the only methods we can be sure are included under "torture," when that word appears in Church documents, are those in the former group.
"Inducing panic", such as we find in waterboarding, is not "torture". Considering that it is not torture in the first place, all other points appear to be moot.
Rick Santorum responded on the Mark Levin Show yesterday to the false claims that he endorses the use of torture. (CLICK HERE to watch video at The Right Scoop to hear his remarks.)
Again, I've been back and forth on the issue, because I did not understand fully what waterboarding is and how the Church defines "torture". Now, I know. It's not torture and it did gain information necessary to capture Osama Bin Laden. It was not used to force anyone to confess a crime but to gain information. The intent was to defend life and the action was not torture. Case closed.
Related at Catholic Online: Silence on Santorum is Deafening: Republican Establishment Sends Signals
Related at WMUR, New Hampshire: Conversation with the Candidate, Rick Santorum
It's been a looong week for Mark!
This is how he looked before his trip to Mount Athos:
Hat Tip:  LarryD of Acts of the Apostasy
National Public Radio's ludicrous firing of Juan Williams and a subsequent mainstream media article on Catholic bloggers may seem to be two separate issues. Some may say what does the overwhelmingly conservative leaning Catholic blogosphere have in common with the liberal leaning Juan Williams? The answer is quite simple; both scare the mainstream media because Juan Williams and the majority of the Catholic blogosphere put forth interesting solutions to often discussed questions.
The modus operadi of some in the mainstream media is to find a couple of unnamed fringe Catholic bloggers, who few read, and then make them become bigger players than they really are. Combine this with a Juan Williams quote which most of America agrees with and voila you have it; the ultimate straw man from which you can tear apart any minority who appears on Fox News or any Catholic blogger who faithfully defends the teachings of the 2,000 year old Catholic Church.
In this Associated Press article on the Catholic blogosphere, the piece mentions Thomas Peters and Michael Voris (who is known for his videos not his blogging,) but focuses on harsh unnamed Catholic bloggers. The article quotes John Allen who calls elements of the Catholic blogosphere "Taliban Catholicism." The highly respected Mr. Allen, who though working for the dissident leaning National Catholic Reporter, is often known for his many high ranking Church contacts and his fairness. He should have know better than to give the quote that he did. To take a few bloggers from the right (or even from the left) and call them the Catholic blogosphere is the type of journalism that would not pass muster for a high school paper, let alone the AP. This would be akin to taking the worst rated college or pro football team and telling the world this is the best of American football, or perhaps watching the Walla Walla Community theater production of Hamlet and saying this is Hamlet at its finest. John Allen should have realized where this article was going and chosen his words more carefully.
The AP article continues by naming a Church official who seems worried about the Catholic blogosphere. One wonders if the Church official would know the difference between Father John Zuhlsdorf from Father Richard McBrien, Amy Welborn from Aimee Semple McPherson, Mark Shea from Mark Sanford, Rocco Palmo from Rocco Mediate, or Tito Edwards from Tito Santana. I worked for years in a diocesan office and I have yet to meet, even in my travels, a diocesan official who is well versed in the blogosphere. It seems to be a generational thing and most diocesan officials are not to be confused with the younger, more conservative seminarians or young priests being ordained.
While some in the mainstream media snicker at the Pope and Magisterium (the teaching authority of the Catholic Church) they in reality have their own magisterium. In their secular magisterium anyone who believes in the Catholic Church's authority is hopelessly outdated, because according to gatekeepers in the mainstream media, true thinkers are those in the dying liberal churches who don't know what they believe. Sadly, GK Chesterton prophetically predicted this would happen. He said, "It's not that atheists and agnostics believe in nothing, they believe in everything." In modern parlance, "It's all good." How sad that some who proclaim to be "open minded" can't see the obvious; liberal Christianity is dying on the vine." Continue reading →
Writing at Vox Nova, the author known as "Morning's Minion" has published a post calling for consistency in the application of canon 915 — the denial of Holy Communion to those who "obstinately persevere in manifest grave sin" — in this particular case, the public advocacy of abortion and torture. The post was occasioned by the recent appearance of Mark Thiessien on Raymond Arroyo's "The World Over", in which the duo lobbied vigorously in defense of waterboarding:
I think the analogy is clear. Arroyo and Thiessen are both Catholic public figures, and Arroyo in particular is a TV personality on a Catholic TV channel, making the scandal all the more grave. They are clearly "obstinately persevering" in support for an intrinsically evil act. Worse, they actually try to justify it on Catholic grounds. Thiessen has made it his life's work to claim that some forms of torture are virtuous. Arroyo, again and again, invites defenders of torture onto his show, and instead of confronting them with clear Church teaching, voices his agreement. As [Archbishop Raymond] Burke says, this is "public conduct" that is gravely sinful. I would go further and argue that it is even more scandalous than support for legalized abortion. Most public supporters of abortion do not go on television extolling the great virtues of abortion for women and society. Their argument is more with how it should be treated under the law. But the Arroyo-Thiessen-Sirico cabal are (i) claiming to the faithful Catholics while (ii) making public pronouncements on the positive value of torture.
Catholic debate over torture (and/or what the Bush administration has termed "extreme interrogation") has been going strong for several years now. It's online manifestation initiated — to my recollection — with the publication of Mark Shea's article in Crisis, "Toying with Evil: May a Catholic Advocate Torture?" and subsequent discussion at Amy Welborn's, in March 2005. From time to time I've personally blogged on the various vollies and controversies between various camps as the debate has asserted itself, time and again, over half a decade (has it really been that long?)
That EWTN ("Eternal Word Television Network") has hosted two explicit defenses of waterboarding — most recently by Thiessien, as well as Fr. Joseph Sirico of the Acton Institute, not to mention Q&A from Judy Brown of the American Life League questioning whether torture should be considered "intrinsically evil" — does not surprise me in the least. As I noted recently, there has been open dispute as to whether waterboarding constitutes torture from many prominent Catholics, including editor Deal Hudson, Catholic apologist Jimmy Akin, and Fr. Brian Harrison (in the pages of This Rock — the flagship publication of Catholic Answers, the largest largest lay-run apostolates of Catholic apologetics and evangelization in the United States). [Note: Austin Ruse of the Catholic Family and Human Rights Institute, a newcomer to the debate, has likewise made it known in the comments of this post where he stands on the matter].
Little wonder that a Pew Forum survey examining "the religious dimensions of the torture debate" found many white Roman Catholics, along with most frequent churchgoers, affirming that the use of torture against terrorists is "sometimes" or "often" justifiable.
With respect to abortion, readers may recall a number of opportune moments during the 2008 presidential elections when Catholic bishops were obliged to speak out, publicly, forcefully and collectively, in correction of blatantly false presentations of Catholic teaching on abortion by Nancy Pelosi and (then) Senator Joseph Biden.
There have been numerous missed "teaching moments" for our bishops and the Catholic Church on the matter of torture.