Mainstream Media
Here is Archbishop Chaput with a worthwhile reflection on how Catholics should think about the media. A few excerpts:
Most of what we know about the world comes from people we'll never meet and don't really understand.  We don't even think of them as individuals.  Instead we usually talk about them in the collective – as "the media" or "the press."  Yet behind every Los Angeles Times editorial or Fox News broadcast are human beings with personal opinions and prejudices.  These people select and frame the news.  And when we read their newspaper articles or tune in their TV shows, we engage them in a kind of intellectual intimacy in the same way you're listening to me right now….

…The media's power to shape public thought is why it's so vital for the rest of us to understand their human element.  When we don't recognize the personal chemistry of the men and women who bring us our news – their cultural and political views, their economic pressures, their social ambitions – then we fail the media by holding them to too low a standard.  We also – and much more importantly — fail ourselves by neglecting to think and act as intelligent citizens…
[Updates at the end of this post below]
I enjoyed viewing David Letterman when he first came out.  He was nerdy, goofy, and most importantly funny.  I eventually stopped viewing his show not because he wasn't funny anymore, but because I was no longer in college and I needed a good nights rest for the real world, ie, a job.  Once in a while I would catch his show and remember fondly my days of cold pizza and late night study sessions.
I was well aware of his politics, but unlike most liberals, conservatives do have a sense of humor, especially at our own expense.  I was able to suspend my politics to enjoy good humor because I loved to laugh.
Sadly Mr. Letterman went too far recently in one of his jokes.  Maybe he has been doing this for awhile, but I haven't noticed since I no longer watch his show for the reasons I mentioned above.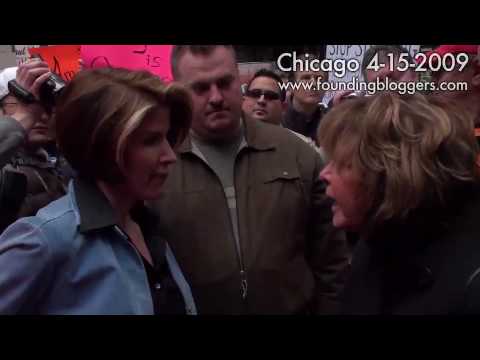 Yesterday in my Spirit of 09 post I linked to a video from CNN which depicted a clash between CNN reporter Susan Roesgen and tea party protestors in Chicago.
Typically if one discusses the reflection of American culture in mainstream entertainment, there are very little positive things to be said—especially in Christian circles. But there is rarely a clear solution to the problem. Some discussions of the issues, in my experience, fail to reflect the gravity of the matter. I think it matters, more so than just casual condemnation in conversation. The entertainment center in America—Hollywood—matters because it is the global center of art and entertainment. Art is the way we humans respond to the cosmos. Every generation delivers something beautiful for future generations to brood over and take delight in. Storytelling is the way human beings learn. It is the way we define our values. It gives us heroes and noble dreams. Entertainment is the way we stretch beyond the limits of our day to day work to experience the depth of our human nature. Entertainment should lead us to laugh hard, to cry with empathy, and to feel exhilaration and wonder.
It is frightening to think that Christians are missing from this unbelievably influential and urgent landscape. Christians have something to offer that is direly missing from Hollywood. We bring hope, the mandate of concern for the world, and most importantly, the glory and creative energy of the Holy Spirit.
This is needed terribly in movies, television shows, videogames, and the Internet. We need not only to be donating to and praying for organizations such as ActOne, which has a Christian vision for entertainment, we need to encourage faith-filled artists and professionals to be writers, directors, actors, and so forth, in order to change the landscape and give our youth better idols to look up to. This is a moral imperative for all Christians.
Updates below ?, Hans Küng accuses His Holiness of being "egomaniacal" (more below).
A dissident Catholic theologian from Germany is calling on the Pope to "resign".  Hermann Haering is the "theologian" in question who is asking for His Holiness' resignation.  Even the German Chancellor, Angela Merkell, has asked the Pope to strongly rebuke Williamson and distance himself from it–which he has already done though many in the secular world fail to recognize.  What do they want, Richard Williamsons' head on a stake?
 
We should always take what the mainstream media reports with a grain of salt.  The mainstream media has more times than not, reported with a bias against the Catholic Church.  With dissident Catholics such as Hermann Hearing, anything they say will be grasped upon quickly for a cheap shot against the Catholic Church.  The smear campaign has begun in full throttle just as Fr. John Zuhlsdorf forewarned us about;  Anti-Catholics and dissidents are coming out of the seeping cracks to take potshots at our Pope.
CNN anchor Wolf Blitzer misquoted and took out of context a lecture delivered by James Francis Cardinal Stafford at CUA several times when reporting on the good Cardinal's critique of President-elect Obama's abortion stance.  Matthew Balan of NewsBusters reports the not-so-great journalism standards that Wolf Blitzer employs when "reporting" the news for CNN.
On Tuesday's Situation Room, CNN anchor Wolf Blitzer referred to a Catholic cardinal's criticism of Barack Obama's abortion position as a "scathing rant" and a "diatribe."  A CNN graphic also used the "scathing rant" term, and Blitzer later referred to the cardinal's words as a "blistering rant."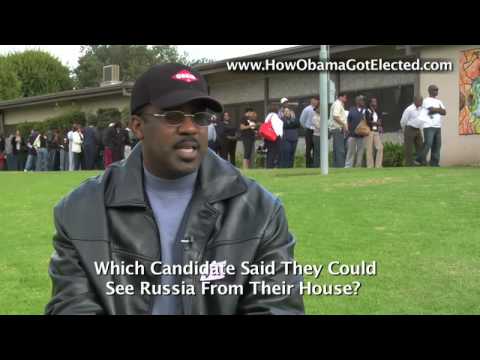 Thanks to the above video and this wonderful site we now have some answers.  The Zogby poll on the website is pretty scary as to the level of voter knowledge.  However most of the media was so far in the tank for Obama that I find it hard to blame voters for lacking knowledge as to many pieces of negative information about the President-Elect during the campaign.
The fact that most of the Press has been completely in the tank for Senator Obama is obvious to everyone except the most fervent Obama supporters.
ABC News columnist Michael S. Malone has written a column which discusses how such naked advocacy is a betrayal of the most basic principles of journalism.
Update-Joe Biden encounters a journalist who apparently hasn't been smitten by the love bug.