Mainstream Media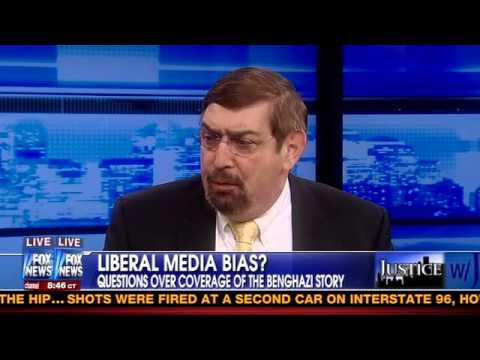 Pat Caddell, Jimmy Carter's pollster and a long time Democrat political operative, said it all last night on the Jeanine Pirro show on Fox  about the Benghazi coverup and the unwillingness of much of the Mainstream Media to cover it for fear that it will devastate the re-election prospects of Obama:
"been in the tank on this in a way I've never seen… I am appalled right now. This White House, this President, this Vice President, this Secretary of State, all of them, are willing apparently to dishonor themselves and this country for the cheap prospect of getting reelected…willing to cover up and lie. The worst thing is the very people who are supposed to protect the American people with the truth – the leading mainstream media…they have become a threat, a fundamental threat to American democracy and the enemies of the American people… these people have no honor… coverup is too nice of a word…" Continue reading →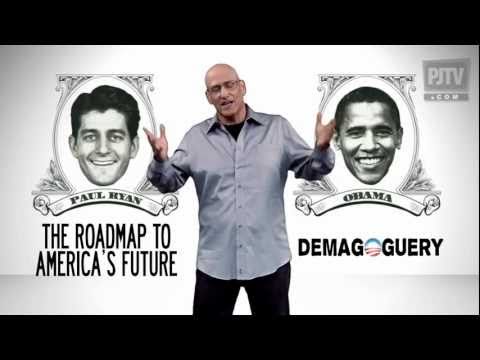 Andrew Klavan at City Journal explains how the media creation Obama ended with the debate this week:
The Obama of the imagination is the media's Obama. Out of their fascination with the color of his skin and their mindless awe at his windy teleprompted rhetoric, they constructed a man of stature and accomplishment. Now, with the White House on the line, they're waging an ongoing battle against the undeniable evidence that he has never been, in fact, that man. The result in these quadrennial autumn days has been media coverage of a fantasy election, an election in the news that may bear no relation whatsoever to the election as it is. Polls consistently skewed to favor Democrats in percentages beyond any reasonable construct of reality have left us virtually ignorant of the state of the race. Orchestrated frenzies over alleged gaffes by Mitt Romney have camouflaged an imploding Obama foreign policy, an Obama economy threatened by a new recession, and an Obama campaign filled with vicious personal attacks and lies.
Governor Romney's unprecedented dismantling of the president in their first debate—an encounter so one-sided it reminded me of the famous cartoon in which Godzilla meets Bambi, with predictable results—was surprising only for Romney's warmth and clarity. Obama's hapless fumbling, bad temper, and inarticulate inability to defend his record were actually thoroughly predictable. They were simply facets of the man as he truly is, unfiltered by the imagination of his media supporters: a man who has succeeded, really, at almost nothing but the winning of elections; a man who cannot distinguish between his ideology and life; a man who does not seem to know how the machinery of the world actually works.
Fantasy is a powerful thing, but reality will out. Perhaps by Election Day, the public will have awakened from the media's dream. Continue reading →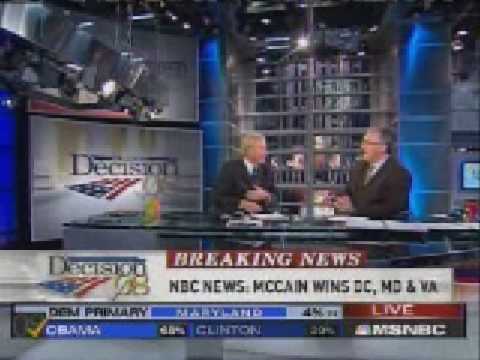 The first Presidential Debate will be tomorrow.  Peter Roff at US News and World Report gives us a sample of what we can expect from the unpaid Obama Press Agents most of the Mainstream Media in the coverage the day after the debate:
From  the moment he crossed the stage to the podium at Wednesday  night's debate in Denver,  President Barack Obama took a commanding lead  in his first face-to-face  encounter with his opponent in the upcoming  election, a lead he never  relinquished.
So  confident was the president that he seemed to be floating a foot  or so off the  ground, Barack Obama was bright, engaging, and  well-versed in every possible  nuance of every question asked by the  moderator, PBS's Jim Lehrer. His  opponent, in contrast, was nattily  attired in an expensive outfit appropriate  to his status as part of the  1 percent of the nation's wealthiest individuals  but, on substance,  was sorely lacking in his understanding of the issues facing  America.
"President  Obama's performance was so good, my whole body was  tingling," said Matt  Christopher, the noted commentator for the SMBND  cable news network. "In fact  at one point I thought I might be having a  stroke, but that would have been  okay because the last thing I would  have heard was Obama's ringing defense of  his superior presidency." Continue reading →
Jimmy Carter's pollster Pat Caddell calls out the Mainstream Media covering up the Obama administration's lies on Libya as a fundamental threat to American Democracy:
PAT CADDELL: Thank you.  Glad to be with you.  This could take a long time, but we don't have that, so let me just get right to this.  I think we're at the most dangerous time in our political history in terms of the balance of power in the role that the media plays in whether or not we maintain a free democracy or not.  You know, when I first started in politics – and for a long time before that – everyone on both sides, Democrats and Republicans, despised the press commonly, because they were SOBs to everybody.  Which is exactly what they should be.  They were unrelenting.  Whatever the biases were, they were essentially equal-opportunity people.  That changed in 1980.  There's a lot of reasons for it. It changed—an important point in the Dukakis-Bush election, when the press literally was trying to get Dukakis elected by ignoring what was happening in Massachusetts, with a candidate who was running on the platform of  "He will do for America what he did for Massachusetts"—while they were on the verge of bankruptcy.
Also the change from evening news emphasis to morning news by the networks is another factor that's been pointed out to me. Most recently, what I call the nepotism that exists, where people get jobs—they're married to people who are in the administration, or in politics, whatever.  But the overwhelming bias has become very real and very dangerous.  We have a First Amendment for one reason.  We have a First Amendment not because the Founding Fathers liked the press—they hated the press—but they believed, as [Thomas] Jefferson said, that in order to have a free country, in order to be a free people, we needed a free press.  That was the job—so there was an implicit bargain in the First Amendment, the press being the only institution, at that time, which was in our process of which there was no checks and balances.  We designed a constitutional system with many checks and balances.  The one that had no checks and balances was the press, and that was done under an implicit understanding that, somehow, the press would protect the people from the government and the power by telling—somehow allowing—people to have the truth.  That is being abrogated as we speak, and has been for some time.  It is now creating the danger that I spoke to.
This morning, just this morning, Gallup released their latest poll on the trust, how much trust—the Congressman [Lamar Smith] made reference to an earlier poll—when it comes to reporting the news accurately, fairly, and fully, and it's the highest in history.  For the first time, 60% of the people said they had "Not very much" or "None at all."  Of course there was a partisan break: There were 40% who believed it did, Democrats, 58% believed that it was fair and accurate, Republicans were 26%, Independents were 31%.  So there is this contempt for the media – or this belief—and there are many other polls that show it as well.  I want to just use a few examples, because I think we crossed the line the last few weeks that is terrifying. Continue reading →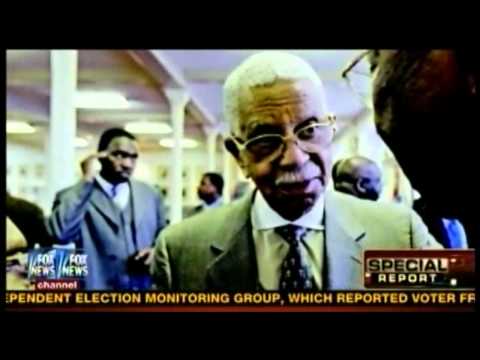 When it comes to Obama and most of the Mainstream Media there are two salient facts:
1.  Most members of the Mainstream Media have a crush on Obama that would embarrass many a teen-age girl with its intensity and its studied indifference to facts.
2.  Most of the Mainstream Media have been reluctant\hostile to doing elementary investigative reporting into Obama's past.
The Washington Examiner is now doing the job that other members of the Mainstream Media simply will not do.  Go here to read their series The Obama You Don't Know.  The series is a tribute to what reporting, the gathering of facts, can be at its best.  I consider myself reasonably well-informed as to Obama's biography, and I found out things I didn't know.  This is a must read series.  It would have been nice to have this information before the election of 2008, but we at least have it now before the election of 2012.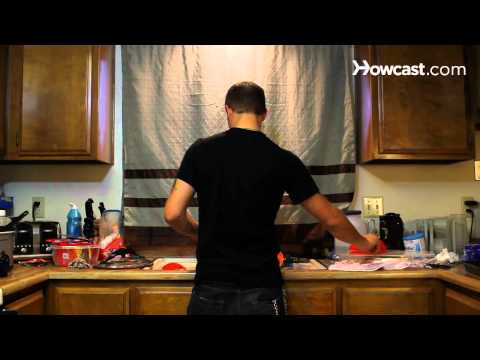 Just how far in the tank is the Mainstream Media for Obama this election year?  Time gives us an example:
Just how much of a bummer is it to be well past the age of adulthood and  still living under your parent's roof? As this living arrangement grows  increasingly common, the perception is that it's not so bad after all. In fact,  living with mom and dad can be pretty sweet. According to a new survey, young  adults who live with their parents are nearly as likely to say they are  satisfied with their housing situation as those who live on their own.
Last fall, a study revealed that the number of young adults living with  their parents had soared. Prior to the recession, 4.7 million Americans ages 25  to 34 lived with their folks. As of last year, though, the number had increased  to 5.9 million, thanks largely to years of widespread high unemployment and  underemployment for young workers—who often simply did not have the money to  move out of their own. Continue reading →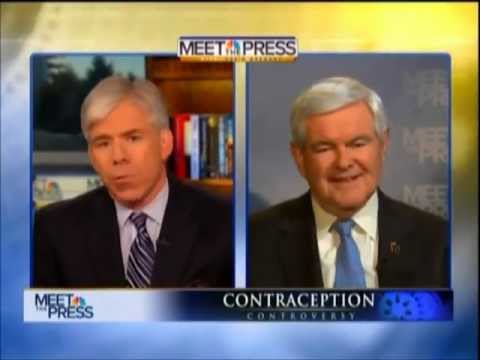 Hattip to commenter Chris for pointing this out to me.  Newt Gingrich is a flawed candidate, but when it comes to standing up to the Mainstream Media, and refusing to allow them to set the terms of the debate over issues, he is in a class by himself.  In the video above, he takes David Gregory apart on Meet the Press today, refusing to allow Gregory to frame the debate, dishonestly, as access to contraception rather than as an assault on religious liberty.  Newt recognizes that the Mainstream Media is almost entirely an unpaid arm of the Democrat party.  He knows that they are adversaries and he treats them accordingly.  All Republicans and conservatives:  look and learn! Continue reading →
Rich Lowery has a post at National Review Online which explains why Rick Santorum drives the Mainstream Media crazy:
Santorum is a standing affront to the sensibilities and assumptions of the media and political elite. That elite is constantly writing the obituary for social conservatism, which is supposed to wither away and leave a polite, undisturbed consensus in favor of social liberalism. Santorum not only defends beliefs that are looked down upon as dated and unrealistic; he does it with a passionate sincerity that opens him to mockery and attack.
If Santorum had the social views of a Barbara Boxer, he would be hailed in all the glossy magazines as a political virtuoso. He has fought a front-runner with all the advantages to a jump ball in Michigan. His aides can't provide advance texts of his speeches because he always extemporizes and speaks from a few notes. He is indefatigable, willing to lose on behalf of what he believes and committed to trying to convince others of his positions.
In the wake of his surprise showing in the Iowa caucuses, news coverage focused on Santorum arguing about gay marriage with college kids at his New Hampshire events. It was taken as a sign of his monomania. Yet he genuinely — if naïvely — wanted to convince them. If the cauldron of a presidential campaign is not the best place for Socratic exchanges on hot-button issues, Santorum was trying to do more than repeat sound bites back at youthful questioners.
Although his critics will never credit him for it, Santorum's social conservatism brings with it an unstinting devotion to human dignity, a touchstone for the former senator. The latest position for which he's taking incoming is his opposition to a government mandate for insurance coverage of prenatal testing often used to identify handicapped babies who are subsequently aborted. For his detractors, his respect for the disabled is trumped by his unforgivable opposition to abortion. Continue reading →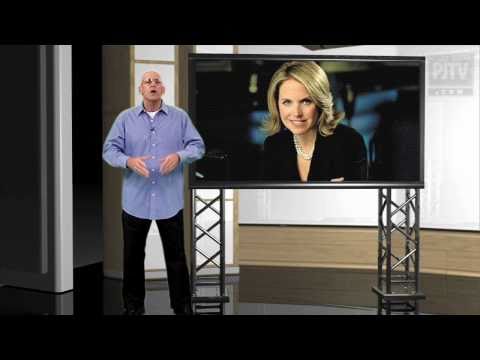 Klavan on the Culture I sometimes wonder what the country would be like if we had a professional mainstream media, instead of the hacks and shills who currently infest it.  Ah, but that is in some alternate universe.  In the one we inhabit the Newspaper Guild, the union of many newspaper reporters, has endorsed the Occupy Wall Street movement, and journalists and pundits are organizing to help the Occupy Wall Street Movement get its  message out:
Big Journalism has learned that the Occupy Washington DC movement is working with well-known media members to craft its demands and messaging while these media members report on the movement. Someone has made the emails from the Occupy Wall Street email distro public and searchable. The names in the list are a veritable who's who in media.
Journolist 2.0 includes well known names such as MSNBC's Dylan Ratigan, Rolling Stone's Matt Taibbi who both are actively participating; involvement from other listers such as Bill Moyers and Glenn Greenwald plus well-known radicals like Noam Chomsky, remains unclear. The list also includes a number of radical organizers, such as Kevin Zeese.
Of course we can all recall the neutral, just the facts, coverage of the Tea Party movement: Continue reading →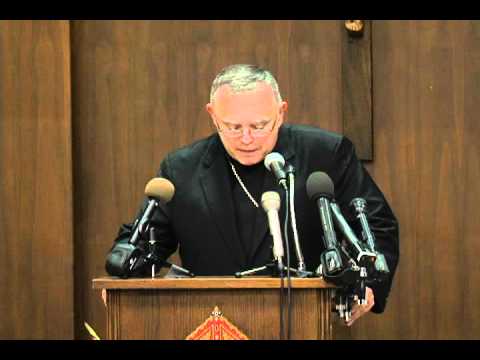 One of the most irritating aspects of life for faithful American Catholics over the past several decades has been how quiet most of our bishops have been in the face of outrageous attacks on the Church.  Too many of our bishops have acted as if they had their spines surgically removed upon consecration.  Fortunately there have always been a handful who have been willing to speak out and suffer the media attacks that then ensue, along with the ambushes of heterodox Catholics frequently eager to lend a hand to anti-Catholics in their ceaseless war against the Church.  One of the more outspoken bishops is Archbishop Charles J. Chaput, who has never been afraid to proclaim the truth, and to do so eloquently.  He is at it again over at First Things.
Now that tempers are cooling a bit, and the slanderous narrative promulgated by far-left media sources in the wake of the Giffords shooting has largely been rejected by the American public, perhaps we should reflect upon the role of violence in our history, culture, and political disputes.
Among the many perfectly reasonable points made by Sarah Palin when she addressed the blood libel manufactured against her by the media was that there is no time in history we can compare the present one to in the vain hope of finding  a more peaceful, less violent political tone. Andrew Jackson fought in 13 duels and even killed a man in one of them. He was far from the only US politician to engage in them.
Ross Douthat, like many who find their way as the "house conservatives" of highly liberal organs such as the NY Times where he currently makes his home, is not necessarily beloved by hard-driving conservatives. He is far less likely than those who write as independant columnists or for conservative organs to thunder our denunciations with fighting words like "liberal fascists" or "femi-nazis". And as a fiscal and cultural conservative, I at root disagree with the approach of his how-can-we-find-a-way-to-offer-more-government-benefits-to-the-middle-class wonkery in Grand New Party. However, I do seriously admire the extent to which, on hostile soil, he is able to compellingly lay out Catholic/conservative principles on essential moral issues in a way which is, though soft-spokely polite, nonetheless seriously compelling. A good example of this is yesterday's column in which he writes aboout the contradiction in American culture of how the unborn are treated sometimes as a disposable "choice" and at other times as a precious commodity desperately sought after through fertility treatments and surrogate parents:
The American entertainment industry has never been comfortable with the act of abortion. Film or television characters might consider the procedure, but even on the most libertine programs (a "Mad Men," a "Sex and the City"), they're more likely to have a change of heart than actually go through with it. Reality TV thrives on shocking scenes and subjects — extreme pregnancies and surgeries, suburban polygamists and the gay housewives of New York — but abortion remains a little too controversial, and a little bit too real.
Continue reading →