Lying Worthless Political Hack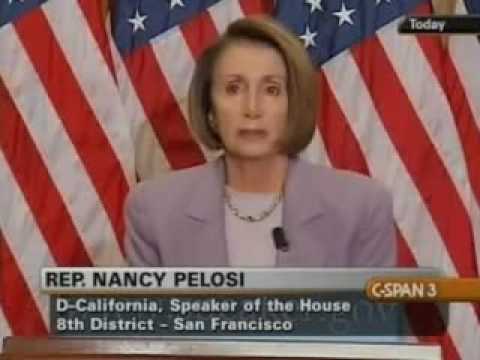 The Lying Worthless Political Hack, a/k/a Nancy Pelosi, Speaker of the House, not content to call opponents of ObamaCare Nazis,  has now raised the spectre of political violence:
"I have concerns about some of the language that is being used because I saw … I saw this myself in the late '70s in San Francisco," Pelosi said, choking up and with tears forming in her eyes. "This kind of rhetoric is just, is really frightening and it created a climate in which we, violence took place and … I wish that we would all, again, curb our enthusiasm in some of the statements that are made." →']);" class="more-link">Continue reading →
Worthless Political Hack Nancy Pelosi, in defiance of the teaching of the Catholic Church of which she is purportedly a member, said on Friday embryonic stem cell research is the answer to our prayers.  She is quoted as saying , "We need science, science, science, science, science. " I agree with the  Worthless Political Hack.  She might consider this little factoid:  number of cures and treatments from adult stemcell research:  72;  number of cures and treatments from embryonic stemcell research:  00.00.  If the Worthless Political Hack ever wishes to read the actual science on the subject a good place to start is here.