Lila Rose
The death of Dr. Bernard Nathanson has undoubtedly affected all of us who are dedicated to the pro-life cause. In the decades since his defection from the pro-abortion camp and his conversion to the Catholic faith, he was one of the nation's most outspoken defenders of innocent human life. Among the many contributions to the cause for which we can thank Dr. Nathanson is his exposure of the deceptions and falsehoods employed by the pro-abortion movement – some of which he invented himself – in order to legitimize abortion in the eyes of the public and set the stage for its legalization in the 1960's and 70's.
And it is quite interesting, and perhaps even providential, that in remembering the life and works of Dr. Nathanson, we can consider how they affect the ongoing debate among Catholics over the use of lies and deceptions in order to undermine the pro-abortion movement and industry.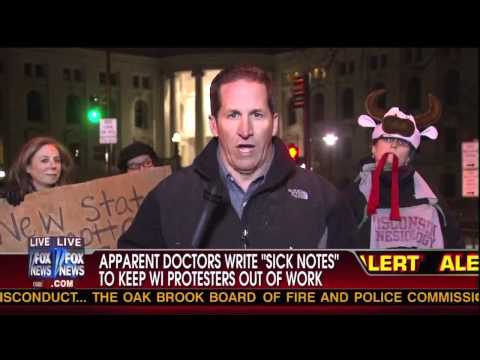 The Catholic blogosphere has been debating the morality of the Lila Rose sting operation against Worse Than Murder, Inc. a\k\a Planned Parenthood, with a diverse crop of conclusions ranging from Mark Shea and our own Joe Hargrave who are opposed to this as an example of lying to be condemned, to Dr. Peter Kreeft and myself who find absolutely nothing wrong with it.  This of course obscures the fact that most Catholics understand that deceit in most circumstances is to be condemned.
Now, in one of those examples of synchronicity regarding events which help establish to me that God has an infinite sense of humor, we have an example of lying that I think all Catholics would condemn.  Teachers have taken the lead in the protests against the public employees union legislation proposed by Wisconsin governor Scott Walker.  Thousands of teachers have called in sick to attend the rallies.  Doctors, as shown in the video above, have been passing out certificates to teachers, falsely indicating that they have examined the recipient of the certificate and that the teacher is ill.  To me lying to save innocent human life is one thing, lying to allow an employee to avoid work is quite another, even if one might be sympathetic to the employee on political grounds. Continue reading →
This issue just won't die. In the ongoing debates among Catholics on the Internet over the methods of Live Action, a blog post titled "The Lila Enigma: Selective Outrage?" by Dr. Gerard M. Nadal is making the rounds. Since I am on the other side of the debate, I want to answer some of the claims he makes in his post on this controversy, and I invite him to comment here if he cares to respond. I will put his comments in block quotations, followed by my responses.
After beginning with a list of the serious damages done to Planned Parenthood as a direct or indirect result of the Live Action expose, Dr. Nadal writes,
This coupled with the most pro-life Congress since Roe v Wade who were ramping up to defund Planned Parenthood, and the Catholic blogosphere erupts in spasms of indignation at…

Not Planned Parenthood…

But Lila Rose.
In my view this is a disingenuous statement, especially when the title implies that this indignation is "selective", as if those who are questioning Lila Rose are not also outraged at Planned Parenthood. It is really unfortunate that there may be left-wing groups falsely claiming to be Catholic that seize upon arguments against lying to bolster their utterly inhuman and anti-Christian agenda. Given their reprehensible positions on abortion, they have no credibility when they speak about the morality of lying.
But there are many of us, and I will gladly lump myself in with Mark Shea and others on this question, who have had nothing but contempt for Planned Parenthood and in our writings and other works have sought to oppose the efforts of the abortion industry. There is absolutely nothing "selective" about what I won't even call "outrage" – since Lila's methods do not "outrage" us. Quite the contrary, it is because we are consistent, or trying to be at any rate, in our application of moral principles and our observance of God's law that we have raised objections, not "outrage", in response to these deceptive methods.
I'm going to follow up my post on Live Action and Lila Rose with a more general post on lying, because it sparked quite a heated debate. At the outset I want to say that I don't condemn people outright who believe it is morally acceptable to use deception to expose evil, but I do believe that they are wrong. Moreover, I believe that the ferocity of some people in defense of this position is completely unwarranted and unreasonable; there have been notable Catholic saints and thinkers on both sides of this question throughout history, and so it hardly seems right or fair to violently denounce a fellow Catholic for taking up one position or the other.
Some time ago I wrote a post expressing some of my reservations about the activities of Lila Rose and her organization, Live Action. In light of their most recent undercover sting operation, it is a good time to revisit some of the objections and debates that came up earlier.  Initially I believed that Live Action's activities were morally questionable in some cases, and definitely wrong in others.
I have to say that I stand by this assessment today, for several reasons I will state below.
First I want to make clear that I am 100% pro-life; I make no exceptions for rape, incest, or "to save the life of the mother", for it is never permissible to kill an innocent human being to save another human being. At the legislative level I would like to see Roe v. Wade overturned, in which case many pre-Roe abortion bans would immediately regain their full force in many states.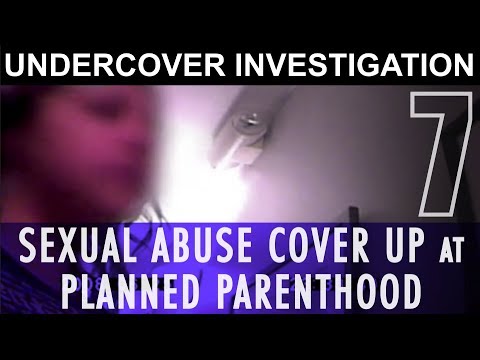 Hattip to Ed Morrisey at Hot Air.  The intrepid Lila Rose and her colleagues at Live Action expose another Planned Parenthood, I have designated that organization as Worse Than Murder Inc., abortion clinic which has a failure of understanding that a 14 year old who has been impregnated by a 31 year old has been the victim of serious crime, a felony in almost all states, and that Worse Than Murder Inc, is required to report the crime to the authorities. 
New undercover footage shows staff at a Milwaukee, WI Planned Parenthood abortion clinic counseling a purportedly 14-year-old statutory rape victim not to tell anyone about her 31-year-old boyfriend and coaching her how to obtain an abortion without her parents' consent. The new video, ninth in a series from Live Action documenting similar behavior in 5 other states, comes amid recent controversy about Planned Parenthood's compliance with state laws regarding minors and abortion.
 
In the video, after hearing the girl is 14 and her boyfriend is "much older," the counselor says whether or not the situation will be reported by clinic workers "depends on the person you're disclosing that information to." When the girl says that her boyfriend is 31, the counselor tells her, "You don't have to say anything" about the statutory rape and instructs her, "Just give them the information that's needed." The counselor also confirms that the 31-year-old "boyfriend" will be paying for the abortion.
 
In Wisconsin, sex between an adult and a minor under age 16 is a felony, and health care professionals are required to report such cases to law enforcement immediately. The law specifically includes abortion providers in this requirement.
Hattip to Cassy Fiano at Hot Air.  This will come as old news to pro-lifers who attempt to spread the pro-life message at abortion clinics, but abortion clinic employees, volunteers and escorts are usually intensely abusive of pro-lifers, sometimes resorting to physical violence.  These incidents are usually ignored by the media, most of which is completely in the tank for the pro-abort cause.
On December 18, 2009, Lila Rose, the intrepid pro-life activist I have written about here and here, was with 20 students and 3 adults to pray at an abortion clinic in San Jose, California.
According to a police report filed at the scene, supported by several witnesses, the following interaction took place between Miss Rose and the uniformed Planned Parenthood escort:
Rose, from the public sidewalk: "Sir, are you familiar with the abortion procedure?"
Escort approaches Rose rapidly from Planned Parenthood parking lot, says, "You idiot. You've caused so much trouble. You piece of crap."
Rose offers to show Escort a picture: "Can I show you a picture of what it really does to a baby?"
The Escort strikes Miss Rose's hand, knocking literature and Bible to the ground. Rose steps further back on sidewalk, Escort steps towards Rose.
Escort, visibly shaking, says, "It's a woman's choice!"
Rose says, "What about the baby's choice?"
Escort says, "It's not a baby!" Escort turns around and walks away.Police were called and interviewed the victim and several witnesses. Rose sustained no injuries from the attack. Charges of assault and battery are pending. There have been no apologies.
Live Action maintains a strong commitment to non-violent public discourse. We expect Planned Parenthood will respond to their escort's attack by publicly disavowing the use of violence.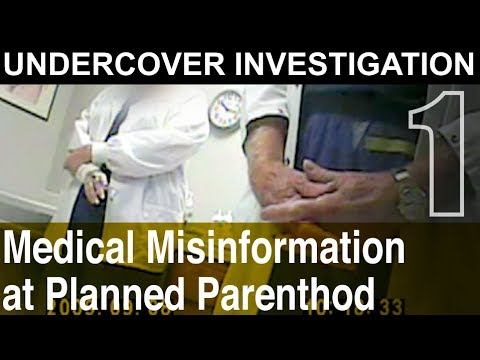 Hattip to Ed Morrisey at Hot Air.  Live Action, under the intrepid direction of Lila Rose, continue their undercover exposes of Worse Than Murder, Inc., a\k\a Planned Parenthood.  It will come as little surprise to pro-lifers that Planned Parenthood's counseling of pregnant women consists of a sales pitch for their "abortion services".  It may come as a surprise to the general public.  Bravo to Lila Rose and Live Action for their innovative tactics and courage!  No Worse Than Murder, Inc, employee can ever know for certain now when they might become part of a YouTube expose.  Good!