Libertarianism
The search for an economic and political "third way" has haunted intellectuals for over a hundred years in the Western nations. Many forget that fascism was at one time considered a viable "third way" between liberal capitalism and communism, preserving for the most part private ownership of the means of production for profit but subjecting it to near total control and regulation by the state. Many other models would follow, from the local and anarchistic to the national and statist, appearing under many different names.
I too was caught up in the desperate search for a "third way", as are many Catholics who eventually find their way to Distributism. But it became quite obvious to me that what people who actually defined themselves as libertarians and capitalists were promoting and defending really wasn't what I had always thought it was, nor was it anything I could possibly find objectionable.
I'll begin by stating that part of the blame or praise for this post ought to go to Christopher Blosser and David Jones for their excellent overview and commentary on the ongoing political/economic dispute between Catholic Distributists and Catholic libertarians.
I wish I could easily come up with a logical, smooth flow to all of these points. But really I just want to get them out there, no matter how disjointed in appearance.
Finally, I really mean it this time: we will have a respectful discussion on this topic, or none at all. That means certain people and their comments will likely be banned from the discussion. It will not be possible to avoid charges of "being afraid" to debate with such indestructible champions of the one true political philosophy, given their amazing ability to rule out all other possible reasons, including their coarse and offensive personal behavior, as to why no one wishes to engage in discussions with them. C'est la vie.
The best way to contribute here, though, is to ask questions that I can answer for this FAQ!
*
Where does the word "Distributarian" come from?
The word "Distributarian" was pejoratively applied to me and a few others who have attempted to blend libertarian and Distributist ideas by those not so enamored with the project. Since I see it as a good thing, I don't mind wearing the label as a badge of honor.
What is a Distributarian?
It is one who does not see a necessary conflict between the basic propositions of Distributism and libertarianism, and insofar as possible, seeks to incorporate both of them into their social vision.
What are these propositions?
The following propositions are both necessary and sufficient for each ideology:
Of Distributism: property should be as widely distributed as possible.
Of libertarianism: social relationships should be as voluntary as possible.
Naturally some doctrinaires will dislike the wording "as ___ as possible"; why should we care about what is possible when great ideas are at stake? Either they exist full-fledged without imperfection in the world or they may as well not exist at all! If we move past this childish expectation and begin with the possible, I think we will find that there is no contradiction between these propositions.
Distributism and libertarianism challenge each other in a good way. Distributism challenges libertarianism to move beyond individual autonomy and articulate a vision of the common good; libertarianism challenges Distributism to clearly articulate how property distribution ought to come about – through force, or through consent?
Not only do they challenge each other; they compliment each other. Property owners will thrive in an environment of economic freedom; genuine liberty will thrive as it is rooted in solid social institutions based upon private property. As property ownership will increase the self-sufficiency of individuals, families, and communities, it will decrease dependency upon the state.
Read the rest and comment here.
And please note that this is a work in progress!
I've been trying to think of a good way to discuss a serious problem, which is the ongoing conflict between libertarians and conservatives in the United States over the proper response to the challenges as well as the threats posed by the Islamification of the West, which is well underway in Europe, has made inroads in Canada and Australia, and has not yet impacted the United States – at least until this ground-zero mosque controversy.
I follow the Campaign for Liberty's updates on Facebook, and it is here that I witness some of the most troubling political conflict. There are many liberty-minded conservatives who follow C4L, who agree with its perspectives on many issues, but who become irate at the manner in which some C4L contributors address the issue of radical Islam (as well as illegal immigration, and the topics are not entirely unrelated). Conservatives are concerned, almost by definition, with cultural preservation and national security. Libertarians are quite naturally concerned with preserving liberty and treating everyone equally before the law. These concerns sometimes overlap, and sometimes diverge.
Though I agree with Ron Paul and other prominent libertarians on a number of issues, and even take their side on issues over which they typically disagree with conservatives, such as the war on drugs or even the "war on terror" – if by that is meant the occupation of foreign countries by American troops and the formation of an domestic police state – when it comes to the challenges posed to the West by radical Islam, many of them are, to use the most accurate and charitable word possible, naive.
Few things are more annoying to me than the obstruction of both semantic quibbles and logical fallacies to a clear understanding of reality. Thus my experience as a Distributist has become one of near-perpetual annoyance, given the proliferation of both throughout the Distributist camp. Here I want to address a few of the latest examples of this obstruction, and provide some insights as to how and why it ought to be overcome.
First, there is John Medaille's interview with the Young Turks, in which he declares that one cannot be in favor of both free markets and capitalism, simply because he has defined a free market as a situation in which there are vast numbers of competitors, and capitalism as a situation in which economic power has been concentrated in the hands of a few large firms. When challenged on this distinction by the interviewer, who asserted that capitalism could be defined as a free market economy while this economic concentration could be defined as corporatism, Medaille essentially had no choice but to agree. He then decided to add that "the capitalism we have" is what he claims to be talking about, regardless of how one wants to "define it in the abstract."
By answering in this way, however, Medaille might leave you with the impression that people who claim to be in favor of capitalism aren't interested in criticizing that which "we have", when it is beyond obvious to anyone who actually reads the material of self-identified pro-capitalist organizations such as the Mises Institute that they view "what we have" as corporatism or statism or state-capitalism or some variation on that theme, and oppose it as well.
I read a lot of bad news every day, but this really tears it. A 78 year-old man named Rosco O'Neil has been charged with operating an illegal taxi service, has had his car impounded and a $2000 fine imposed upon him for offering to give a woman a ride home from a grocery store. The woman, you see, was an undercover police officer, part of a sting operation to rid society of the menace of cheap transportation for people who need it the most. Aside from the fact that this was a case of blatant entrapment, since O'Neil hadn't even mentioned money and told the woman upon her inquiry that she could give him whatever she liked, this is also a case of the inhumanity that statism breeds.
A couple of months back Republican Senate candidate Rand Paul stirred up a hornets' nest of controversy when he (briefly) indicated his opposition to Title II of the Civil Rights Act of 1964, which banned racial discrimination in "public accommodations" like restaurants and hotels. The controversy was notable not only for its utterly irrelevance to any current political issue, but also for the fact that even many libertarians distanced themselves from Paul's position. I was out of the country at the time and so didn't get a chance to comment, but libertarian think tank the Cato Institute recently published a libertarian defense of Title II and other civil rights legislation, which got me thinking about the issue again.
Defenders of Paul's position (and there were a few) typically made one of two arguments; one based on an appeal to principle; one based on free market economics. The first argument is the straightforwardly libertarian one that individuals have the right to dispose of their property as they see fit, and while we might not like it if a business owner refuses to serve members of a particular racial group, it is still wrong to violate his property rights by telling him he can't do so. I don't have much to say about this argument, except to note how incongruously unpersuasive it is to most everyone today. Libertarianism is also criticized as being absolutist, but of course there are areas in which lots of people are willing to be comparably absolutist in their defense of individual freedom. Had Paul said, for example, that he supported the right of neo-Nazis to march through the streets of Jewish neighborhoods waving swastikas, his views would have been in keeping with those of most of the intelligentsia. Yet displaying a similar solicitude when the subject involves commercial activity is viewed as borderline crankish. The reasons for this discrepancy are probably worth further reflection, but I won't dwell on them here.
Perhaps sensing that the argument from principle is a surefire loser, others have contended that laws such as Title II weren't really necessary to end private discrimination by businesses. According to this argument, any business that turned away a substantial number of potential customers would soon find itself out of business, and absent legal mandates segregation would simply collapse under its own weight (call it the 'everyone's money is the same color' argument).
I wasn't going to do this, but now I am. A contributor (Morning's Minion) to a certain blog (Vox Nova),  whose views on gun control I previously challenged, took it upon himself to let it all out about "conservatism" – partially, I believe, in response to our exchange.  The same themes are there at least, though he does go on (and on) about slavish right-wing support for Israel, an issue on which I am not so enthusiastic. I've also made my opposition to America's interventionist foreign policy known.  In doing so I respectfully digress from many of my co-bloggers at The American Catholic.
But there are a number of very broad points made by Morning Minions that are more or less directed at me, and my co-bloggers, and of course conservatives and libertarians in general, and I will answer them here.
In recent months I have been walking a fine line between libertarianism and communitarianism. Now that Phillip Blond has made his American debut, everyone is weighing on the conflict between these ways of looking at the world. I already covered David Brook's assessment in the NY Times a while back. A brilliant Catholic philosopher by the name of Edward Feser has also given much attention to the viability of the libertarian/conservative "fusion", which shares many similarities with the libertarian/communitarian debate. And now a Patrick J. Deenen weighs in on Blond, for communitarianism and against libertarianism. And a Mike Gibson fires back on his blog.
Since I've had a lot to say about these issues in the past, I'm going to say a bit about the latest round of conflict between libertarians and communitarians, and explain why I don't think there needs to be any conflict at all. For one thing is missing from almost all of these analyses and exchanges – mention of, let alone fidelity to, the US Constitution. Not only that, but I am convinced that "subsidiarity" needs to appear in any discussion or debate between these ideological camps, as it really does bridge the gap between them. I would venture to say that the US Constitution is fairly good embodiment of the principle of subsidiarity.
Rand and Ron Paul are the true face of the Tea Party. I support them 100% in the months and years to come.
Though I agree that with Rand that we don't need to apologize to the world for our economic system, we do need to continually revise and update it in accordance with the demands of the moral law and human dignity. My hope is that Distributist ideas can continue to gain traction in America, and among the Catholics in the tea party and hopefully beyond.
Tax day is a day when all Americans are reminded about the importance of politics and think about the importance of the political future so they can adjust their budgets accordingly. Most of the time in politics we have a reasonably good idea of what's going on: what the issues are going to be, who the favorites in the next election are, who are the main blocs, etc. Of course, there are always surprises and upsets.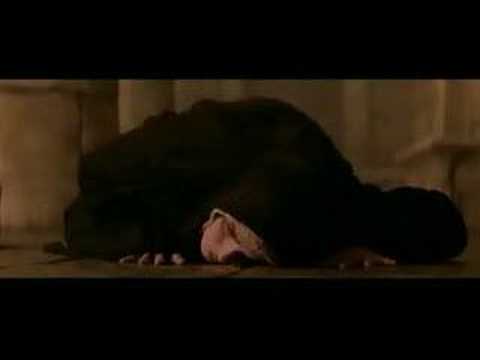 "22. Today the picture of development has many overlapping layers. The actors and the causes in both underdevelopment and development are manifold, the faults and the merits are differentiated. This fact should prompt us to liberate ourselves from ideologies, which often oversimplify reality in artificial ways, and it should lead us to examine objectively the full human dimension of the problems."  Pope Benedict XVI  Caritas in Veritate Continue reading →
The passage of Obamacare has qualitatively transformed the political polarization of Americans. For the 1/5th of the American people that describe themselves as liberal or very liberal – and for people from other countries, that means leftist – Obamacare is a triumph. Of course it is not as glorious a triumph as some would have liked, since leftists with consistent principles are dismayed by what amounts to a massive handout to the private insurance cartel. These, however, became a voiceless minority when Dennis Kucinich kissed Obama's ring on Air Force One.
For the rest of America, identifying as centrist, conservative, or very conservative, the passage of Obamacare is a qualitative marker on what has been a long and often terrifying journey of government expansion. With the full acknowledgment that they could have been, and should have been, louder about these matters under Bush Jr. than they actually were, the rise of the tea party movement suggests that growing numbers of conservatives are no longer satisfied with the performance of the GOP. They will of course vote for GOP candidates come November – at the same time, many of those candidates my find themselves on the ballot because of this movement.
For our nation's "political class", a construct that shouldn't even exist in the self-governing republic envisioned by the Founding Fathers, these developments are viewed with some alarm. This is not surprising, given what recent polls have discovered about the gap between this class, and mainstream America:
By a 62% to 12% margin, Mainstream Americans say the Tea Party is closer to their views. By a 90% to one percent (1%) margin, the Political Class feels closer to Congress.
The left side of the punditry and political establishment view the populist movement as something dangerous and irrational, and do their best to make sure that the handful of racists who show up with inflammatory signs are portrayed as it's vanguard. Then they insinuate, with little to no evidence, that various figures such as Dick Armey or Sarah Palin are controlling the entire movement, though tea parties inspired by Ron Paul were taking place long before either of them arrived on the scene.
The right wing of the political class has viewed the tea party in two ways: with the same level of contempt as their liberal counterparts (isn't it nice when they can agree?), or, on different occasions, with put-on enthusiasm in the hopes of co-opting and controlling the movement. That is, until David Brooks' piece in the New York Times, titled "The Broken Society."