Liberals
The boycott that Los Angeles is imposing on Arizona has its first victim, the city of Los Angeles itself.
The state of Arizona is about to strike back at L.A. again to defend itself.
A letter written by one of the commissioners of the Arizona Corporate Commission is telling Los Angeles mayor Antonio Villaraigosa to be ready to accept the consequences of his actions:
If Los Angeles wants to boycott Arizona, it had better get used to reading by candlelight.
Basically Mayor Antonio Villaraigosa's bluff has been called.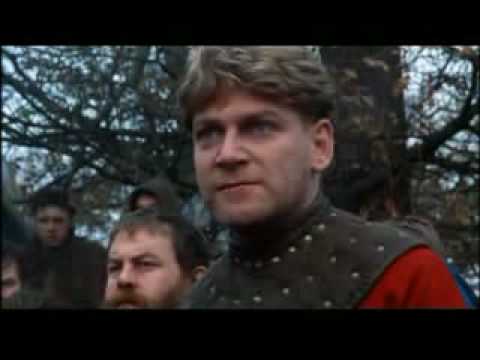 I have never served in combat or been in a warzone for which I thank God.  However, many of my friends are veterans of combat in conflicts stretching from World War II to Iraq.  Such an experience marks them.  They tell me that they have some of their best memories from their time in service, along with some of their worst.  It is a crucible that they have passed through which is hard to completely convey to someone like me who has never gone through it.  Usually they do not speak much of it, although often I have seen a quiet pride when they do speak about it:  a knowledge that they were given a test on their passage through life and made it through, mingled with sadness for their friends who were lost.  They belong to the exclusive club of those called upon to put their lives on the line for the rest of us.  They are entitled to respect for their service, whether they are given that respect by the rest of us or not.
Therefore I take a very dim view of anyone who seeks entry into their ranks under false pretences.  The New York Times has revealed that Richard Blumenthal, Democrat Attorney General of Connecticut and candidate for the Democrat nomination for the US Senate is one such person:
At a ceremony honoring veterans and senior citizens who sent presents to soldiers overseas, Attorney General Richard Blumenthal of Connecticut rose and spoke of an earlier time in his life.
We have learned something important since the days that I served in Vietnam," Mr. Blumenthal said to the group gathered in Norwalk in March 2008. "And you exemplify it. Whatever we think about the war, whatever we call it — Afghanistan or Iraq — we owe our military men and women unconditional support."
There was one problem: Mr. Blumenthal, a Democrat now running for the United States Senate, never served in Vietnam. He obtained at least five military deferments from 1965 to 1970 and took repeated steps that enabled him to avoid going to war, according to records.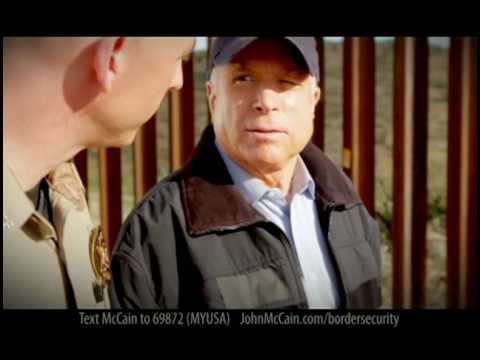 A wrap-up of various items of political interest.
1.  The video that heads this post is one of the reasons why my vote for McCain in 2008 was a two handed vote, with one hand holding my nose.  McCain has long been an ardent supporter of amnesty and open borders.  Now that he is in a tough primary race with J.D. Hayworth, he is a born again believer in locking down the border against illegal aliens.  I certainly favor in making it tougher for illegals to get across the border, but I do not favor politicians who embrace positions simply to save their political skin.  I hope that the voters in Arizona will finally bring McCain's political career to a screeching halt  by voting for his opponent in the primary.
2.  It looks like Hawaii will soon have a new Republican Congressman.  The Democrat Congressional Campaign Committee is pulling out of Hawaii 1 and basically conceding that Republican Charles Djou will win the special election on May 22. The Democrats have two candidates running who are splitting the vote and thus allowing the Republicans to take a Congressional seat that has been in Democrat hands for two decades.
3.  The tea party movement claimed another scalp by causing the defeat of Republican Senator Bob Bennett at the Utah Gop Convention in his attempt to get the Republican nomination for a fourth term in the Senate. This should be a warning for all politicians:  this year is different, no re-nomination or re-election can be taken for granted.
4.  Faithful readers of this blog will know that I have quite a bit of respect for blogger Mickey Kaus who is taking on Senator Barbara Boxer in the Democrat primary in California.   Shockingly last week the LA Times refused to endorse Boxer:
On the Democratic side, we find that we're no fans of incumbent Barbara Boxer. She displays less intellectual firepower or leadership than she could. We appreciate the challenge brought by Robert "Mickey" Kaus, even though he's not a realistic contender, because he asks pertinent questions about Boxer's "lockstep liberalism" on labor, immigration and other matters. But we can't endorse him, because he gives no indication that he would step up to the job and away from his Democratic-gadfly persona.
To have the LA Times refuse to endorse Boxer is a strong indication of just how weak she is this election year.  She is probably strong enough to defeat Kaus (sorry Mickey!) in the primary, but there is blood in the water for the general election. Continue reading →
Having a number of fairly liberal friends and acquaintances, it struck me recently how many blog posts and facebook updates I'd seen lately that began, "I was just watching one of the anti-health-reform protests and I'm just so angry right now."
I get that many on the progressive side are very, very excited about whichever of the major proposals in the congress at this point ends up being the chosen one by Obama (despite the fact that none of them actually get that close to being what progressives have wanted in regards to health care reform for all these years), if only because they're very excited to see Obama succeed at whatever he tries. But it strikes me that there's a difference in how people think about the state and about legislation at play here as well. Thinking back, I can't recall any example of a piece of legislation on any topic that I was so excited about that it made me angry to see people out protesting against it. Sure, there have been a few things that I've strongly supported (like the marriage amendment ballot initiative in California; the national partial birth abortion ban, etc.) or strongly opposed. But there's nothing I found myself so worked up about that I felt it necessary to watch the protests for or against and then get furious that there were opponents out there — whether their sentiments were fair and honest or not.
My thinking would tend to be, "Hey, it's just legislation. We win or we lose." But then, that springs from a basic assumption that things will not change very much from the status quo, that the government will work no miracles for us or against us, and that on a day to day basis the government basically is and should be invisible to us. That seems to be a set of assumptions which many on the more progressive side of the political realm do not share.
We continue to work through the authoritative Compendium of the Social Doctrine of the Church on the topic of the Political Community. In this part we will look at what happens "When Government behaves badly". From the Compendium paragraphs #383 and #383: Continue reading →
There is one major area of Catholic social doctrine concern, that is consistently overlooked in all the liberal v.conservative American arguments. The proper nature and responsibility of the "Political Community". The Compendium of the Social Doctrine of the Church lays out a comprehensive set of teachings and a blueprint for such interests. I am going to start the process of slowly offering the official Compendium quotations- not just proof-texting a sentence here or there. I believe that a real and profound commitment to these teachings will leave both liberals and conservatives something to seriously consider, and may help to form a unique Catholic worldview, which is something mainstream American politics so desperately needs right now.
[I'm aware we have just entered into the Lenten season and should be reflecting on more serious matters, but this was too good to pass up -- bear with me.]
Last week a group of "student-empowering, social-justice-minded" students and assorted ragamuffins and rabblerousers from neighboring colleges (many affiliated with TakeBackNYU) had the stunningly-brilliant idea of barricading themselves in a food court in New York University's Kimmell Center, "in a historic effort to bring pressure on NYU for its administrative and ethical failings regarding transparency, democracy and protection of human rights."
Politico reports here that liberals are concerned that Obama may steer a course as President that is too moderate for them.