Liberals
Don has covered President Obama's not too subtle threat to the Court that it not dare strike down all or even part of Obamacare.  Yesterday he somewhat toned down his remarks, but still managed to step in it.
At an appearance this afternoon, a reporter asked Obama a question following up on yesterday's comments: "Mr. President, you said yesterday that it would be 'unprecedented' for a Supreme Court to overturn laws passed by an elected Congress. But that is exactly what the court's done during its entire existence. If the court were to overturn the individual mandate, what would you do, or propose to do, for the 30 million people who wouldn't have health care after that ruling?"

Obama's answer to the question was that he expects to win in court, and "as a consequence, we're not spending a whole bunch of time planning for contingencies." He went on to talk at some length about the "human element"–that is, people who would supposedly suffer in the absence of ObamaCare. Message: Obama cares, though not enough to spend "a whole bunch of time planning for contingencies."

But the most interesting part of his answer was the beginning, in which he tried to walk back, or at least clarify, his statement from yesterday. He spoke slowly, with long pauses, giving the sense that he was speaking with great thought and precision: "Well, first of all, let me be very specific. Um [pause], we have not seen a court overturn [pause] a [pause] law that was passed [pause] by Congress on [pause] a [pause] economic issue, like health care, that I think most people would clearly consider commerce. A law like that has not been overturned [pause] at least since Lochner,right? So we're going back to the '30s, pre-New Deal."
As James Taranto points out, this response is wrong on multiple levels.  The case that Obama cites in fact pre-dates the New Deal by a good thirty year.  Second, the full title of the case – Lochner vs. New York – tells us that this was a case involving state law, not federal legislation.  As Taranto further explains, there have been plenty of Supreme Court cases in which the high court struck down state laws, some dealing with economic matters.  And there of course have been plenty of cases where the Court has in fact declared federal statutes unconstitutional.  In fact two cases in the late 90s – US v. Lopez and US v. Morrison – directly implicated the commerce clause, and in both cases the Court rendered a 5-4 decision overturning acts of Congress which relied upon the commerce clause for their justification.
But other than that, I guess Obama was spot on.
The broader issue, other than Obama's seeming ignorance of constitutional law, is that the left has suddenly decided that they don't much care for this concept of judicial review. Continue reading →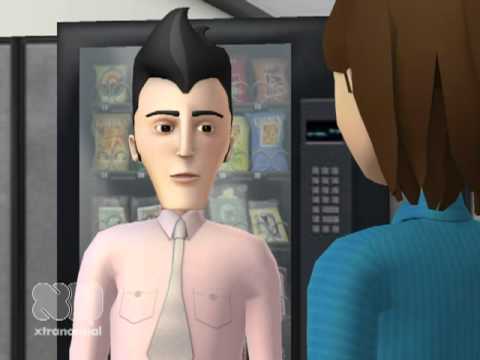 It has been amusing to witness the left side of the blogosphere over the three days of hearings before the Supreme Court.  By and large they were absolutely certain that it was smooth sailing for ObamaCare  at the Supreme Court prior to the hearings and were dismayed when arguments against ObamaCare that seemed to gain traction were made in the oral arguments.  John Podhoretz today in the New York Post captures the surprise on the Left well:
The panicked reception in the mainstream media of the three-day Supreme Court  health-care marathon is a delightful reminder of the nearly impenetrable  parochialism of American liberals.
They're so convinced of their own correctness — and so determined to believe  conservatives are either a) corrupt, b) stupid or c) deluded — that they find  themselves repeatedly astonished to discover conservatives are in fact capable  of a) advancing and defending their own powerful arguments, b) effectively  countering weak liberal arguments and c) exposing the soft underbelly of liberal  self-satisfaction as they do so.
That's what happened this week. There appears to be no question in the mind  of anyone who read the transcripts or listened to the oral arguments that the  conservative lawyers and justices made mincemeat out of the Obama  administration's advocates and the liberal members of the court.
This came as a startling shock to the liberals who write about the court. Continue reading →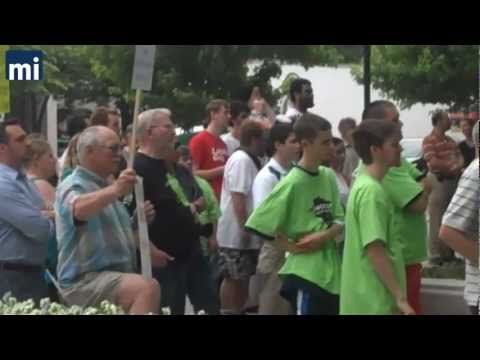 Hattip to Christopher Johnson at Midwest Conservative Journal. With one of my sons being autistic, it is little surprise that one of my favorite charities is Special Olympics.  It allows people who too often spend much of life on the sidelines  to compete as athletes and to be admired for what they can accomplish in overcoming the handicaps that life has dealt them.  The whole Special Olympics program is magnificent for special people and their parents, relatives and friends.  One would think that such an organization would be respected by all.  I guess not. Continue reading →
Save California has released an informational video explaining all of the details conveniently left out by the Kulturkampf Jihadists otherwise known as Liberals/Progressives and ACLU in celebrating high-risk sex by exposing it to innocent five year old children in California's public schools.
For the Save California website click here.
Hat Tip: Cal Catholic Daily
The recent success of Geert Wilders and his Party for Freedom (PVV) in the Netherlands has caused European and, to a lesser extent, North American leftists a certain amount of discomfort, and a silently growing segment of the population a significant amount of joy. The Islamification of Europe through what the brilliant Mark Steyn has called "creeping sharia" has finally met its first formidable and successful political challenge – in spite of its long-standing threats and fatwas against the man of the hour.
I'll be quite straight-forward about it; I'm with Geert, at least on the big issue he confronts. Those who label him as a racist, and his position as one of "hate", are engaging in character assassination. A symposium at FrontPage Magazine addressed the Wilders phenomenon. One of the contributors, Roger L. Simon, stated:
I believe that consciously or unconsciously those who brand him as excessive, or even racist, are living in fear that he may be right.  They have to hate Wilders, because if he is correct, their whole world disintegrates. Who would want that?
I don't hate Muslims. Not wanting to be ruled by sharia law, be reduced to second-class status, have my freedoms curtailed, and watch my fellow female citizens be subjugated isn't about hatred of Muslims, but love of Western and Christian civilization and those who inhabit it and benefit from it along with me. It isn't a matter of indifference to me, and it shouldn't be to you, whether or not Western or Islamic values prevail. What happens in Europe, moreover, may well happen here in the United States in the future, and will affect us in the present.
This is in the category of water is wet and fire burns.  Gallup has released the result of a poll which shows that conservatives embrace patriotism for the US far more than liberals:
"The increase in the overall percentage of Americans calling themselves "extremely patriotic" is driven largely by seniors, Republicans, and conservatives — all of whom are significantly more likely to say so than they were in 2005. Republicans' relatively higher identification with the "extremely patriotic" label is particularly intriguing when one considers that Democrats are currently far more likely than Republicans to say they are satisfied with the way things are going in the country (41% vs. 7%, respectively). Still, the majority of Americans in each of these subgroups say they are "extremely" or "very" patriotic."
Go here to view the poll.  Since 2005 the number of Republicans calling themselves extremely patriotic is up 17 points, the number of conservatives doing so is up 15 points, while the number of liberals claiming to be extremely patriotic is down 4 points.  Continue reading →
She continues to invited on MSNBC and network morning shows spouting out words of wisdom when asked her opinions on important topics of the day.
But why is she constantly being invited back when she's not even a political pundit nor works in politics for that matter?
No problem, she now offers us what she knows about Christianity.
We are all better for it.
In fact, I feel that after being exposed to this intellectual superior, I've regressed enough to begin enjoying her comedy bits!
(Biretta tip:  Andrew Breitbart)
SCOTUS nominee Elena Kagan has argued before the Supreme Court that it's fine if the Law bans books.
Her rationale?
Because the government won't really enforce it.
I'm no legal scholar but this sounds like a 3rd grade argument.
Aren't our nominees suppose to have better reasoning skills and a solid grasp of the U.S. Constitution?  As well as a fundamental understanding  of such concepts like Freedom of Speech?
The ever exceptional Catholic blogger Diogenes couldn't help himself as he commented on "Sister" Carol Keehan's reading at a Mass for retired Archbishop Theodore Cardinal McCarrick.
"Sister" Carol Keehan, who is the president of the Catholic Health Association, endorsed ObamaCare.  Thus declaring themselves in contradiction with Francis Cardinal George and the U.S. Conference of Catholic Bishops who opposed ObamaCare.
Here is Diogenes's brilliant column:
Cardinal Theodore McCarrick, who has devoted so much of his episcopal career to the effort to make everyone comfortable, is approaching his 80th birthday, and already the celebrations have begun.
(No, I don't mean the celebrations of the fact that as of July 7, "Uncle Teddy" will be ineligible to vote in a papal conclave—although that's definitely reason enough to chill the champagne.)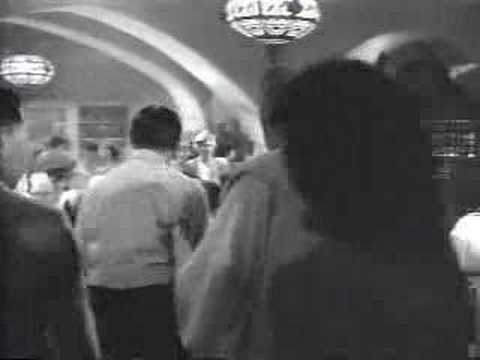 Hattip to Ed Morrissy at Hot Air.  The Washington Post hired David Weigel, who has previously come to the attention of this blog here,  to report to their readership on that strange group called American conservatives.  This small and obscure group, only 42% of the adult population of the US according to the latest Gallup poll released today and twice the number of self-identified liberals, was the focus of the reporting of David Weigel.  To my non-surprise, Weigel is now revealed in his own words to be a bitter Democrat partisan and uber-liberal:
Weigel was hired this spring by the Post to cover the conservative movement. Almost from the beginning there have been complaints that his coverage betrays a personal animus toward conservatives.  Emails obtained by the Daily Caller suggest those complaints have merit.
Recently I've been toying with the idea of doing a series of posts looking at the recent survey purporting to know a lack of economic knowledge on the Left, with one post for each of the eight questions on the survey. As I look at the list of questions, however, a clear theme emerges, namely that liberals tend to think that the price of a good or service isn't much affected by the supply of that good or service or visa versa. According to the survey, liberals tend to think that restricting the supply of housing doesn't increase the price of housing (question 1), that restricting the supply of doctors (through licensing) doesn't increase the price of doctors (question 2), and that price floors won't decrease the supply of either rental space (question 4) or jobs (question 8).
Coincidentally, I'm currently reading a (surprisingly good) book by Paul Krugman, in which he argues that conservatives tend to minimize or dismiss the part changes in demand have on getting us into or out of recessions. Naturally this got me thinking whether one of the things separating left from right in this country is a difference in the importance of supply and demand in economic phenomenon. For the above issues, at least, liberals seem to be ready to discount the importance of supply, whereas conservatives underestimate the importance of demand.
I have decided to take some time away from my Democratic Party membership- this includes resigning as Vice President of Florida Democrats for Life. I have been a Democrat in spirit from the age of 13, when I took the initiative to volunteer many hours for the 1976 Jimmy Carter presidential campaign.This decision is not a flippant one. I will not trade one major party for another, I am going in an Independent direction and would like to found an American-version, Common Good Party, when time permits.