Liberalism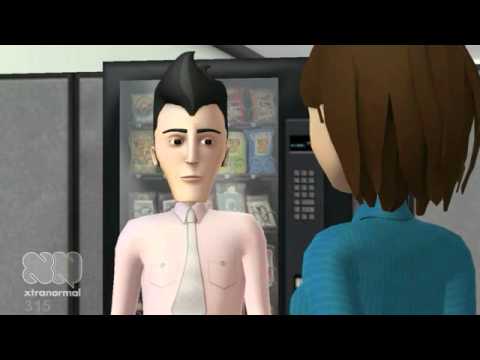 My alma mater, the University of Illinois, brought a 58 year old porn star, Annie Sprinkle, to campus to teach students young enough to be her grandkids about orgasms this week.  Go here to read the story in the campus newspaper The Daily IIllini, or as generations of U of I students have referred to it, The Daily Illiterate.
It would take a heart of stone and a mind of lead not to laugh at this feeble attempt to shock.  Annie Sprinkle, or Ellen F. Steinberg, her birth name, has been doing this schtick since long before most current U of I students were born.  Something that was shocking in the Seventies of the last century is completely old hat in the porn drenched Twenty-First century.  (The U of I having an abstinence activist speak would truly be a shocking event in our current amoral climate.)  So why bring her to the U of I?
Well, and do not laugh, the ostensible reason is diversity, at least accord to this blog entry by Jordan Glaser: Continue reading →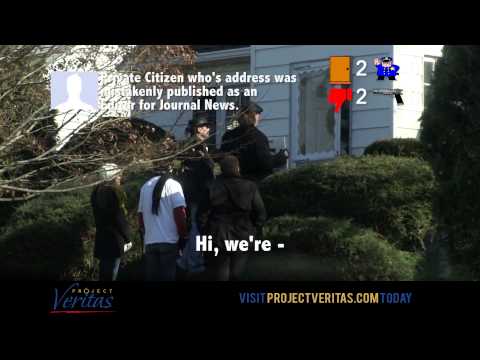 Few issues demonstrate better that liberal elites and the rest of us might as well live on different planets than the Second Amendment.  Frequently living in gated communities, usually working in institutions that have armed guards, and sending their kids to elite schools that have elaborate security, liberal elites are quite good at proclaiming that other people should disarm and rely on the police for protection who, as most cops will readily admit, are minutes away when seconds count.  James O'Keefe, the master of conservative undercover journalism, and his Project Veritas, expose liberal hypocrisy in the above video.  Contemporary liberalism is all about implementing rules for the majority to live by, rules which liberal elites themselves, and their friends and colleagues, can freely ignore.  Such a system, with one set of rules for the masses who live under the laws, and another set of rules for those who effectively live above the laws, is an essential component of a tyranny in the making.  It makes a mockery of the words of Jefferson in the Declaration of Independence:  "all men are created equal."   Let us recall these words of Abraham Lincoln: Continue reading →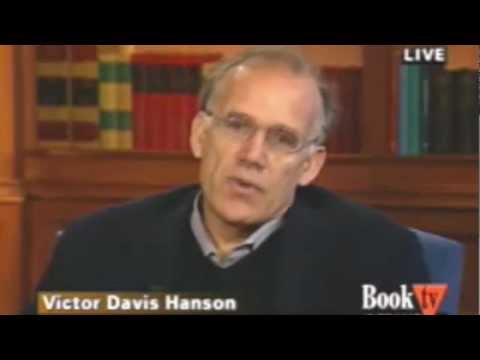 My favorite living historian, Victor Davis Hanson, has a new post in which he details bad signs aplenty of scary times ahead:
Read the News and Weep
That is not conspiracy talk, but simply a distillation of what I read today. On the last day of the year when I am writing this, I offer you just three sample op-eds.
A journalist, Donald Kaul, in the Des Moines Register offers us a three-step, presto! plan to stop school shootings:
Repeal the Second Amendment, the part about guns anyway. It's badly written, confusing and more trouble than it's worth. … Declare the NRA a terrorist organization and make membership illegal. Hey! We did it to the Communist Party, and the NRA has led to the deaths of more of us than American Commies ever did. …Then I would tie Mitch McConnell and John Boehner, our esteemed Republican leaders, to the back of a Chevy pickup truck and drag them around a parking lot until they saw the light on gun control.
Note the new ease with which the liberal mind calls for trashing the Constitution, outlawing those whom they don't like (reminiscent of "punish our enemies"?), and killing those politicians with whom they don't agree (we are back to Bush Derangement Syndrome, when novels, movies, and op-eds dreamed of the president's assassination.)
What would be the Register's reaction should a conservative opponent of abortion dare write, "Repeal the First Amendment; ban Planned Parenthood as a terrorist organization; and drag Harry Reid and Nancy Pelosi from a truck"? If an idiot were to write that trash, I doubt the Washington Times or Wall Street Journal would print such sick calls for overturning the Constitution and committing violence against public officials.
Ah Yes, Still More Redistribution
Turning to a column in The New Republic, John Judis, in honest fashion, more or less puts all the progressive cards on the table in a column titled "Obama's Tax Hikes Won't Be Nearly Big Enough" — a candor about what the vast $5 trillion deficits of Obama's first term were all about in the first place.
Here is the summation quote: "But to fund these programs, governments will have to extract a share of income from those who are able to afford them and use the revenues to make the services available for everyone."
Note that Judis was not talking about the projected new taxes in the fiscal cliff talks, but something far greater to come. He understands well that the "gorge the beast" philosophy that resulted in these astronomical debts will require enormous new sources of revenue, funds "to extract" from "those who are able to afford them" in order to "make services available for everyone."
That is about as neat a definition of coerced socialism as one can find. Implicit in Judas's formulation is that only a very well-educated (and well-compensated) technocratic class will possess the wisdom, the proper schooling, and the morality to adjudicate who are to be the extracted ones and who the new "everyone."
The Constitution — Who the Hell Needs It?
The third item in my year-end reading was the most disturbing. A law professor (could it be otherwise?) named Louis Michael Seidman enlightens us with "Let's Give Up on the Constitution" — yet another vision of what the now triumphant liberal mind envisions for us all:
As the nation teeters at the edge of fiscal chaos, observers are reaching the conclusion that the American system of government is broken. But almost no one blames the culprit: our insistence on obedience to the Constitution, with all its archaic, idiosyncratic and downright evil provisions.
Did Madison force Obama to borrow a half-billion dollars to fund Solyndra and its multimillionaire con artists?
Note Seidman's use of "evil," which tips his hand that our great moralist is on an ethical crusade to change the lives of lesser folk, who had the misfortune of growing up in America — a place so much less prosperous, fair, and secure than, say, Russia, China, the Middle East, Africa, South America, Spain, Greece, Italy, or Japan and Germany (in the earlier 20th century history) . When I lived in Greece, traveled to Libya, and went into Mexico, I forgot to sigh, "My God, these utopias are possible for us too, if we just junked that evil Constitution." Continue reading →
(cross-posted at Acts Of The Apostasy)
Okay.  The elections are just under seven months away.  The presidential combatants are *nearly* set – a foregone conclusion, barring a brokered Republican convention this summer that could turn the GOP on its establishment head.  Nonetheless, unless you've been under a rock, in a cave, or occupying some city square somewhere, you don't need me to tell you that the 2012 election season is well in hand – and not just on the national level, either.
But I'll tell you anyway: the elections are coming!!!
Now, many of us have already decided how we will cast our votes this November.   The libtards have had their marching orders since forever, which is basically vote for the guy who will give you the most stuff, and the most of other people's money.  It's a genetic thing – they really can't help themselves.  When you're humorless, hopeless and hapless, following simple instructions is about all the strain and stress their poor cerebral cortices can handle.
In fact, I came across their 2012 Voting Guide the other day, what I like to call The Non-Thinking Person's 2012 Election Decision Tree:
Now, as you can see, following the chart is very easy to do.  Short words, bold arrows and simple concepts.  I'm surprised they didn't include an "Am I straight?" question.  Of course, once you think and apply some logic to the questions being asked, you can see how utterly inane this flowchart really is. Continue reading →
"Put you on the armour of God, that you may be able to stand against the deceits of the devil.  For our wrestling is not against flesh and blood; but against principalities and powers, against the rulers of the world of this darkness, against the spirits of wickedness in the high places. Therefore, take unto you the armour of God, that you may be able to resist in the evil day and to stand in all things perfect"  Epistle of St. Paul to the Ephesian 6: 11-13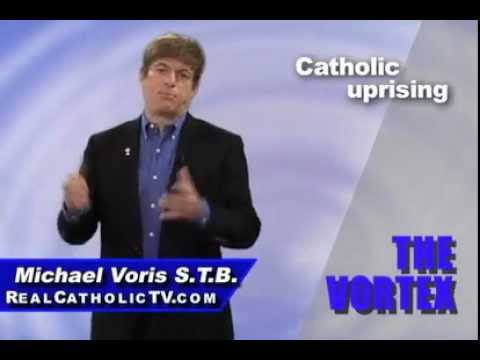 Mr. Voris is exactly right.  The American bishops are asking for a fight after having failed to feed, train and arm their military.  There is no way a single letter, as well intentioned and necessary as it is, read from the pulpit on a single Sunday, urging us to call our elected representatives, is going to save our freedoms and protect our right to practice the faith that Christ handed to us.  It will not help catechize the silly young woman mentioned in the Real Catholic video, nor will it educate the nation as to why the Church teaches abortion, artificial contraception and sterilization are evils.
I hate to say this but in many ways the bishops almost deserve to be ignored. Truth be told, they have lost an immense amount of respect among the devout laity (the non-devout obviously having no respect for them). This is not a loss of respect for the position,  but for the men and the way they hold it; weak and timidly.  The result is a wasteland of liberalism and heresy that is to be found in so many parishes across our nation.  Now, after having the President of the US attempt to force them into committing mortal sin, they want the help of those few who actually believe, practice and uphold the faith to come to the rescue. Continue reading →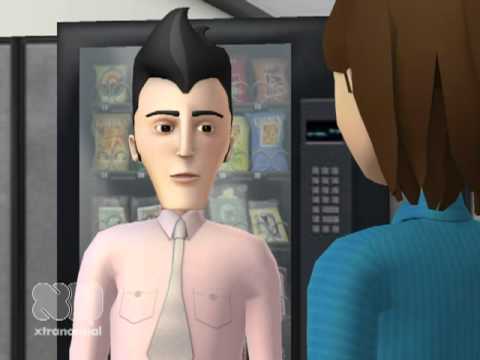 A humorous, albeit stacked, debate.  The video does illuminate one facet of the American political scene.  Educated conservatives tend to be more familiar with liberal arguments than educated liberals are with conservative arguments.  The reason for this is quite simple.  Conservatives who have been to college have exposed themselves to an institution that is overwhelmingly liberal.  If they read or view the mainstream media, once again they are exposed to liberal ideas from an institution overwhelmingly liberal.  Their entertainment comes to them from sources that tend to be liberal.  Educated conservatives in our society can no more ignore liberal ideas and arguments than they can any other annoying and ubiquitous feature of modern life;   like people having "private" conversations at the top of their lungs over cell phones, liberalism is a constant background feature.
The same is not true for educated liberals.  If they choose, and a surprising number of them so choose, they can lead their lives without ever engaging with conservative ideas and arguments.  The colleges they attend support their political beliefs, the mainstream media presupposes that their arguments are correct and entertainment, if it has political content, will usually flatter their predispositions.  In short, liberals in our society can live their lives in an ideological bubble where conservatives need not be taken seriously.
Hit the keg and smoke a doobie.  No problem.
Courtesy LiveAction.org.
Hat Tip: Matthew Archbold
The search for an economic and political "third way" has haunted intellectuals for over a hundred years in the Western nations. Many forget that fascism was at one time considered a viable "third way" between liberal capitalism and communism, preserving for the most part private ownership of the means of production for profit but subjecting it to near total control and regulation by the state. Many other models would follow, from the local and anarchistic to the national and statist, appearing under many different names.
I too was caught up in the desperate search for a "third way", as are many Catholics who eventually find their way to Distributism. But it became quite obvious to me that what people who actually defined themselves as libertarians and capitalists were promoting and defending really wasn't what I had always thought it was, nor was it anything I could possibly find objectionable.
In a recent column Washington Post columnist, E J Dionne noted that the Tea Party movement is a great scam. Quite an indictment coming from the self described progressive Catholic who still thinks government can never be big enough and the Church should tell the faithful more about the teachings of the agnostic Saul Alinsky than that of 2,000 year old teachings of the Catholic Church. Dionne has made it his business to comment on all matter of politics and religion for quite some time. His partner in left wing chicanery is New York Times columnist Maureen Dowd who never hesitates to go for the jugular.  Though she says he she comes from humble Washington DC roots, you would never know it by how she mocks those who really came from humble surrounding and never forgot it. She probably grew up with many Sarah Palin's and Christine O'Donnell's around her. Yet, I doubt she mocked many to their face as she gleefully does now to the backs of Palin and O'Donnell.
Dionne and Dowd seem to have it backwards, they don't think citizens should voice their views about the fallacies of liberal Big Government, but they do believe everyone knows better than the divine about religion. This is quite common for liberals who often seem to think they are divine. Dionne and Dowd are part of a movement who thinks they should control government and religion, and those who disagree with them are often labeled as unintelligent; the worst sin as far as liberals are concerned. However, who is the unintelligent one? Big Government has never worked. It has only brought huge debt which has to be repaid by future generations. Individuals who go into debt face a series of tough measures. Yet Dionne and Dowd seem oblivious to this and advocate the same disastrous path for the government, the end result being tough measures for everyone.  In other words Big Government is a disaster that doesn't work.
However, Big Government isn't the only disaster Dionne and Dowd advocate. They want the Catholic Church to turn her back on its 2,000 year old teachings and embrace the Dictatorship of Relativism, so named by Pope Benedict XVI. Dionne and Dowd are happy to embrace dissident Catholics who espouse this sort of thinking. It seems Dionne and Dowd are more comfortable with the views of Marx, Alinsky and Freud than they are with Christ, St Paul, St Thomas Aquinas, St Joan of Arc and Pope Benedict XVI. Continue reading →