Liberal Christianity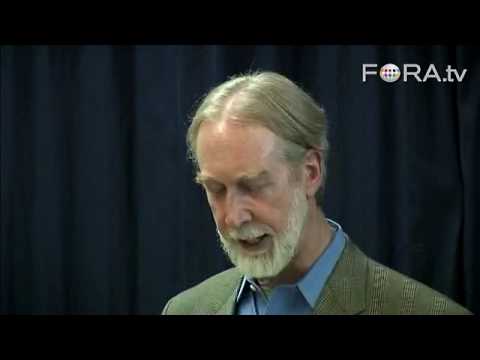 It is always amusing to read conservative Ross Douthat's columns in The New York Times and read the visceral negative reaction of almost all his commenters.  The New York Times of course is Holy Writ for most liberals in this country, and their seeing a conservative opinion piece in it is simply beyond the pale for most of them.
Today , Douthat asked if liberal Christianity can be saved, noting that liberal denominations are going the way of the passenger pigeon, the Edsel and conservative Democrats:
IN 1998, John Shelby Spong, then the reliably controversial Episcopal bishop of Newark, published a book entitled "Why Christianity Must Change or Die." Spong was a uniquely radical figure — during his career, he dismissed almost every element of traditional Christian faith as so much superstition — but most recent leaders of the Episcopal Church have shared his premise. Thus their church has spent the last several decades changing and then changing some more, from a sedate pillar of the WASP establishment into one of the most self-consciously progressive Christian bodies in the United States.
As a result, today the Episcopal Church looks roughly how Roman Catholicism would look if Pope Benedict XVI suddenly adopted every reform ever urged on the Vatican by liberal pundits and theologians. It still has priests and bishops, altars and stained-glass windows. But it is flexible to the point of indifference on dogma, friendly to sexual liberation in almost every form, willing to blend Christianity with other faiths, and eager to downplay theology entirely in favor of secular political causes.       
Yet instead of attracting a younger, more open-minded demographic with these changes, the Episcopal Church's dying has proceeded apace. Last week, while the church's House of Bishops was approving a rite to bless same-sex unions, Episcopalian church attendance figures for 2000-10 circulated in the religion blogosphere. They showed something between a decline and a collapse: In the last decade, average Sunday attendance dropped 23 percent, and not a single Episcopal diocese in the country saw churchgoing increase.       
This decline is the latest chapter in a story dating to the 1960s. The trends unleashed in that era — not only the sexual revolution, but also consumerism and materialism, multiculturalism and relativism — threw all of American Christianity into crisis, and ushered in decades of debate over how to keep the nation's churches relevant and vital.       
Traditional believers, both Protestant and Catholic, have not necessarily thrived in this environment. The most successful Christian bodies have often been politically conservative but theologically shallow, preaching a gospel of health and wealth rather than the full New Testament message.       
But if conservative Christianity has often been compromised, liberal Christianity has simply collapsed. Practically every denomination — Methodist, Lutheran, Presbyterian — that has tried to adapt itself to contemporary liberal values has seen an Episcopal-style plunge in church attendance. Within the Catholic Church, too, the most progressive-minded religious orders have often failed to generate the vocations necessary to sustain themselves. Continue reading →
A very interesting debate broke out recently following my article on the attacks Denver Quarterback Tim Tebow is coming under from militant liberal secularists concerning his public displays of faith. Catholic writer David L Gray wrote this piece and of course there have been many others. The debate shifted to Tim Tebow's father who is an Evangelical leader and who takes missionary groups to Catholic countries like the Philippines so the people can "Hear the Gospel." These kinds of statements either make Catholics laugh or get them angry. Whenever I hear these groups say that they are taking the Gospel into Catholic countries I think we should all say, "We have been preaching the Gospel since before the Canon of the Bible came to be," or "When did your church start?  Actually, we have been under the same management for 2,000 years." The crux of the matter is how do we willingly lead people to a place we think they most certainly want to go?
I have always found that outside of a few fundamentalist crackpots, most Evangelicals respect us when we humbly but boldly tell them about Church History, Apostolic Succession, the Real Presence and other Sacraments. Why? They sincerely want to know all they can about Jesus and with the aforementioned they aren't even getting the Readers Digest version let alone the Fullness of Truth.
In some ways Evangelicals are the low hanging fruit of the religious world. They are eager people who want to know Jesus and boy can we show them Jesus. What about the Catholic Church Abuse scandals some say; shouldn't that prevent them from coming home to Rome? Evangelicals are familiar with scandals, in many ways they have a belief that if a scandal brews it is the work of the devil and where the devil is you know that somewhere nearby the Gospel is being preached, otherwise the devil wouldn't be there. The devil doesn't waste his time fighting against with fluff, because fluff never saved souls. I dare say that some Evangelicals might also take to sites such as this or even sites like Michael Brown's Spirit Daily that delve a little into Catholic Eschatology.
Some may say what about Catholics who have fallen away? Of course it is important for our lost brothers and sisters to come home. However, many are working on that, including Catholics Come Home which is doing amazing work bringing Catholics back home. Recently in Phoenix, 92,000 fallen away Catholics registered in Phoenix parishes thanks to a concerted diocesan campaign implement by Catholics Come Home, which included commercials on television and radio.
Some may say that reconciling the split with the Orthodox Church which took place in 1056 is the most important step, after all aren't they closest to us in ideology and practice, and hasn't reconciliation with the Orthodox Church been the primary push by Pope John Paul II and Pope Benedict XVI? Yes the last two pontiffs have made a big push with our liturgical friends to the East. However, here are a couple of points. There are more Evangelicals in the United States alone than there are Orthodox Christians in the entire English speaking world. Time is running out to bring our Evangelical brothers and sisters home. Why? Sadly most Evangelical organized churches outside the Southern Baptists are in a statistical freefall due to being raided by non-denominational mega churches. These mega churches which are increasingly becoming entertainment oriented churches have no sound theology to which to build their foundation. We all know what Jesus said about what you need to build your foundation on.  (You might want to read the following article one on what liberals have done to churches in an article entitled: If You Want Liberals To Run Governments Look At What They Have Done To Religion; Left It In Tatters & the effect of entertainment churches on society in an article entitled; Margaritaville Christianity, God's Way or Our Way?
This leads us to one of the most underreported religious stories of the year; the Catholic Diocese of Orange, California buying Dr. Robert Schuler's Crystal Cathedral, the nation's first mega church which had gone bankrupt.  Some folks got caught up in the argument over whether a Catholic Church could even use something that hardly looks like a traditional church. However, think of the significance of the event. Rev, Robert Schuler was such a powerful name, his words were listened to and his church started an entire movement. Yet, look where his church ended up, going back home to Rome. What a metaphor for going full circle back to the Fullness of Truth, the Catholic Church.
While working on our upcoming national cable television show Non Negotiable, Producer & Director Christian Peschken talked about this very subject. Christian implored me that I needed to make this a bigger deal than it already was going to be for my upcoming book. He felt the symbolism of this the nation's first and once most powerful mega church being turned over to the Catholic Church could not be understated. They who built their foundation on sand have now put their foundation on the Rock of Peter. Continue reading →
In my first article The Coming Open Rebellion Against God, I spoke of a time where God would reveal his omnipotence and some would simply leave their faith behind.  Why? Because just as in John 6, some would say it simply doesn't make sense and walk away. Some have prayed that if only God would show His omnipotence; many would fall on their knees and believe. I truly believe the time is coming when some of our intelligentsia, including clergy will see the hand of God and say; "No thanks, this doesn't mesh with my worldview."
Father Dwight Longenecker recently wrote a review of the movie The Rite Starring Sir Anthony Hopkins, a movie somewhat inspired by a real life Italian exorcist. The movie was given praise by many Catholic writers including Father Longenecker for actually showing the Church in a positive light. Perhaps this was due to the film's producers using a California based exorcist Father Gary Thomas who actually was present at the filming of the movie. In a key passage Father Longenecker pondered the fact that far too many in this modern rationalistic world see the idea of the devil and demonic possession as beyond them, even though if they truly followed their rationalistic approach, they would come to see that there simply was no medical or scientific explanation for some cases. Sadly, for too many the sin of pride all too often is their downfall.
Recently Father Gary Thomas was interviewed by Leticia Velazquez of Catholic Exchange; some of his remarks about the way in which the teachings of the Church with regard to evil were defiantly rebuked by some within the Church including bishops were more than a little disconcerting. This movie review of The Rite by Father Raymond Schroth SJ associate Editor of America Magazine is one such example. As you can see, the devil is so passé to Father Schroth SJ. It hardly jibes with the high mindedness of those to which he and his urbane friends associate. Check out the comments section in the article, some of the comments left are as elitist and depressing as his treatise on who God is and who He should be.
George Weigel has noted the sad state of some quasi dissident bishops that Pope John Paul II and now Pope Benedict XVI have had to confront. They came from a mindset that preferred the adulation of the dissident intelligentsia of the Ivy League rather than the working class Catholic roots from which many came.
With regard to Jesus and the devil, Jesus spent a good deal of his time fighting the devil and his minions, but alas those who don't believe in such things seem to indicate that Jesus and the Gospel writers got it wrong, Jesus was not fighting demonic powers but those who were dealing with bouts of depression and epilepsy. According to these liberal dissident elites, Jesus was the precursor to Dr Phil and Deepak Chopra helping those poor seemingly possessed people get their groove back and find their Zen destiny. Never mind what the Church teaches on the subject or the fact that both Pope John Paul II and Pope Benedict XVI have specifically spoken of evil and the needs for more exorcists in the Church, these elites know better. Talk about hutzpah, Pope John Paul II and Pope Benedict XVI have been labeled as intellectually brilliant, even by their detractors, but no matter to those who don't believe in such archaic things as the devil. Perhaps we should ask those in the Church, especially in the Church Hierarchy, if you don't believe what Jesus said about the devil and the manifestation of evil, what else don't you believe? Continue reading →
National Public Radio's ludicrous firing of Juan Williams and a subsequent mainstream media article on Catholic bloggers may seem to be two separate issues. Some may say what does the overwhelmingly conservative leaning Catholic blogosphere have in common with the liberal leaning Juan Williams? The answer is quite simple; both scare the mainstream media because Juan Williams and the majority of the Catholic blogosphere put forth interesting solutions to often discussed questions.
The modus operadi of some in the mainstream media is to find a couple of unnamed fringe Catholic bloggers, who few read, and then make them become bigger players than they really are. Combine this with a Juan Williams quote which most of America agrees with and voila you have it; the ultimate straw man from which you can tear apart any minority who appears on Fox News or any Catholic blogger who faithfully defends the teachings of the 2,000 year old Catholic Church.
In this Associated Press article on the Catholic blogosphere, the piece mentions Thomas Peters and Michael Voris (who is known for his videos not his blogging,) but focuses on harsh unnamed Catholic bloggers. The article quotes John Allen who calls elements of the Catholic blogosphere "Taliban Catholicism." The highly respected Mr. Allen, who though working for the dissident leaning National Catholic Reporter, is often known for his many high ranking Church contacts and his fairness. He should have know better than to give the quote that he did. To take a few bloggers from the right (or even from the left) and call them the Catholic blogosphere is the type of journalism that would not pass muster for a high school paper, let alone the AP. This would be akin to taking the worst rated college or pro football team and telling the world this is the best of American football, or perhaps watching the Walla Walla Community theater production of Hamlet and saying this is Hamlet at its finest. John Allen should have realized where this article was going and chosen his words more carefully.
The AP article continues by naming a Church official who seems worried about the Catholic blogosphere. One wonders if the Church official would know the difference between Father John Zuhlsdorf from Father Richard McBrien, Amy Welborn from Aimee Semple McPherson, Mark Shea from Mark Sanford, Rocco Palmo from Rocco Mediate, or Tito Edwards from Tito Santana. I worked for years in a diocesan office and I have yet to meet, even in my travels, a diocesan official who is well versed in the blogosphere. It seems to be a generational thing and most diocesan officials are not to be confused with the younger, more conservative seminarians or young priests being ordained.
While some in the mainstream media snicker at the Pope and Magisterium (the teaching authority of the Catholic Church) they in reality have their own magisterium. In their secular magisterium anyone who believes in the Catholic Church's authority is hopelessly outdated, because according to gatekeepers in the mainstream media, true thinkers are those in the dying liberal churches who don't know what they believe. Sadly, GK Chesterton prophetically predicted this would happen. He said, "It's not that atheists and agnostics believe in nothing, they believe in everything." In modern parlance, "It's all good." How sad that some who proclaim to be "open minded" can't see the obvious; liberal Christianity is dying on the vine." Continue reading →
Recently two momentous events in Western and Church History passed with hardly a mention. Actually, these events may be better known in the Muslim world than the Christian world; the Islamic army's desecration of St. Peter's in Rome, along with St John Lateran and other churches in 846, and the stunning defeat of the Islamic military onslaught by Charles  the Hammer Martel at Tours, France in 732. Though these two events occurred over 100 years apart, they do point out that until the Ottoman-Turkish Islamic defeat in 1683 at the gates of Vienna; Europe was facing a never ending threat from radical Islam. Yet how is it that according to the mainstream media it was the fault of Christians, and specifically Catholics? In my last article, I wrote of the naval Battle of Lepanto in 1571 and the land at the Gates of Vienna in 1683. Some wondered why I didn't right about Charles the Hammer Martel and some of the earlier Islamic incursions into Europe. Now is a good time to delve into that subject. (For more on Charles the Hammer Martel and the Battle of Tours please read this excellent article by my colleague Donald McClarey.)
Ask most practicing Catholics, Evangelicals and mainline Protestants who Charles the Hammer Martel was and you would probably get blank stares. Perhaps a few young people might be under the false impression that he is some sort of up and coming professional wrestler. However, you would probably stand a better chance of having someone in the Islamic world tell you about Charles the Hammer Martel. The same might be true for the sack of Rome in 846 by Muslim forces who disembarked at Ostia (the Tiber port) and marched right into Rome desecrating holy sites like St Peter's and St John Lateran and leaving the Eternal City with their plunder. Many in the western world might be surprised why they have never heard this and why those who reside in the Islamic world are better informed of these events than in the Western World. Let us peer back into time to see what we can learn about the past and what it might mean for the future.
It is said that God can make the best out of the worst. As Charles Martel grew older and realized that his mother was simply a consort of his regal father, Charles must have realized that he could have been abandoned to poverty, or worse yet aborted (if that had happened Christianity might have been confined to Ireland!) Charles must have developed a thick skin and a courageous spirit that enabled him not to run at the first sign of trouble. Europe was in a state of near panic by 730 as the well seasoned professional Islamic Army had laid waste to much of the Middle East and North Africa leaving the homes of those past saints like Augustine in ruins. Europe was in the Dark Ages, armies were merely feudal in their makeup, a far cry from the type of regimented units needed to stop the largest invading armies Europe had seen since the days when Rome ruled the world. Continue reading →
The target of the Notre Dame Cathedral seemed a bit out of place. Every other Al Qaeda target listed by the captured Ahmed Sadiqui was secular in origin, be the Eiffel Tower in Paris, the Brandenburg Gate and Alexander Platz TV tower in Berlin, or the United Kingdom movements of the British Royal family. Why Notre Dame (which means Our Lady in French i.e. the Blessed Virgin Mary) and why not any other churches like St Paul's in London or St Peter's or St Michael's in Munich make the list which has caused world governments to issue terror warnings and travel updates? To understand this question one has to understand the mindset of Al Qaeda. To the tried and true jihadist, Western Europe was almost under their control until two critical events occurred; the Battle of Lepanto in 1571 and the Siege of Vienna in 1683, when Our Lady intervened and stopped the Islamic armies in their tracks.
Now some would falsely point out that the Crusades of the 11th and 12th centuries were western victories and thus Islamic sore points, this is far from the truth. The Crusades actually were seen as a great victory in the Islamic World. Though we are now told by those in the mainstream media that the Crusades were a heinous act, they were in fact a small defensive action taken by the west to defend themselves against the Islamic armies who had been invading historical Christian lands for centuries. Long before they were Islamic lands, the Middle East and North Africa were filled with vibrant Christian centers and revelatory figures like Saint Augustine.  The very argument that Christianity was not appealing to the masses was left empty by the need of the Islamic armies to have a military conquest. Now my colleague Joe Hargrave has written a great piece on the Crusades which I highly encourage you to read. It is not my intention to go into any further detail about the Crusades for this article. I would again refer to the above link for Joe's article or a similar article I wrote entitled; A Review of Al Qaeda's Little Reported On War Against The Catholic Church.
Getting back to the 1571 Naval Battle of Lepanto and the land battle outside the Gates of Vienna in 1683; they were the turning point for Islamic military conquest and military failure. Islamic armies would never again threaten the heart of Europe. The hoped for world Caliphate did not come to fruition. To the militant jihadist it must have seemed as if defeat was snatched out of the jaws of victory. For the faithful Christian, especially the faithful Catholic the Islamic defeats were miraculous seen as the Hand of God working through His Son Jesus Christ and specifically His mother Mary.
It would appear that those in the mainstream media who want to do hit pieces on Pope Benedict XVI need to take a number. The latest to engage in Yellow Journalism is CNN. The "network of record" dispatched Gary Tuchman to do the dirty work. One might recall that it was none other than Tuchman who remarked how distressing it was travelling in the heartland during the 2008 Election campaign. He complained that some who recognized him told him that their Middle American views and ideas were repeatedly mocked by the mainstream media, all the while those of the liberal establishment were hailed. Tuchman's words were quite revealing when it comes to this story.
CNN has been advertising their hit piece on Pope Benedict XVI as if he was already guilty of some sort of cover up, even though during the Abuse Scandal it was none other than the New York Times who praised then Cardinal Ratzinger for tackling the tough problems. What tough problems did he tackle? The most notable example being Father founder of the Legionaries of Christ. Father Marcial Maciel was one of the few prominent conservatives caught up in the Abuse Scandal, most of the abusers were Church liberals who wanted to change the Church. Cardinal Ratzinger took on Father Maciel at the height of his power and popularity. One might recall that Father Maciel was quite close to Pope John Paul II. So from this example we can see that Cardinal Ratzinger (now Pope Benedict XVI) showed no favorites and pulled no punches. The Legionaries of Christ were shaken to the core and as pontiff, Pope Benedict XVI removed their leadership and installed his own, hardly the work of someone who was timid.
The CNN piece was perhaps even more despicable than the New York Times hit piece, because in the interim much of the modus operandi of the Old Gray Lady was exposed. Still CNN used the same material and claimed that they had something new. There is nothing new here. The crux of their argument comes from material provided by Jeffrey Anderson the attorney who has made millions off the scandal. Anderson says he is one a mision to "reform the Church." What kind of reform would that be? Some Catholic dioceses have been forced into bankruptcy, which means the poor whom they dioceses assisted through their social programs are left in the cold. For all his concern of "reform"  Anderson hasn't provided a penny to these particular poor.
Many in the mainstream media have failed to see the obvious concerning Pope Benedict XVI's trip to the United Kingdom, the truth of the Catholic Church has won out. The Pope of Christian Unity (as he is often called by the blogging Father Z) is reaching out to serious minded Christians. The Holy Father is asking them to unite as they once were under the leadership of the Successor of Saint Peter. Now I realize Pope John Paul II went to the UK, but the Anglican Church is in a far more dilapidated condition than it was then.  In addition, I am aware that many in the United Kingdom, and Western Europe for that matter, have little to do with religious matters, but the same could be said in the early days of the Roman Empire. Against all odds, three centuries later Catholicism would be the dominant faith.  It can happen again.
The Holy Father is about to beatify John Cardinal Henry Newman. He was a towering figure in the 19th century state run Anglican Church. He came to the Catholic Church and gave us this memorable quote; To go deep into history is to cease to be Protestant. I am not bringing this up in the spirit of triumphalism but in the spirit of truth. Christ promised us that the gates of hell would not prevail against the Church, and though it has been through many rough patches (we are currently in one) the truth is winning out. (Matthew 16:15-20.)
Jesus Christ has always been an enigma to those on the left. Some liberal idealists embraced Him; many others on the radical left did not. Some on the radical left actually attacked Jesus by either saying He didn't exist (a rather strange way of dealing with someone) or claiming he was demented. However, after World War II a rather cunning adaptation of Jesus was embraced by the Professional Left.  The solution thought up by the Professional Left was as simple as it was devious; simply say Jesus was one of them.