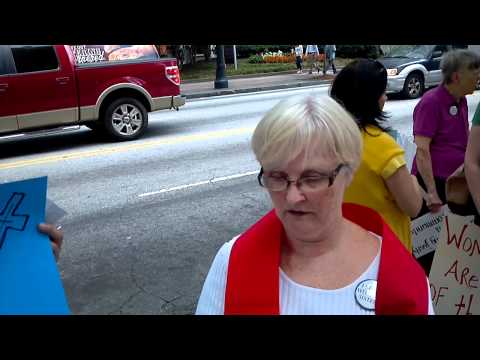 Christopher Johnson, a non-Catholic who has taken up the cudgels so frequently in defense of the Church that I have designated him Defender of the Faith, has the number of liberal Catholics and their reaction to the Fortnight For Freedom proclaimed by our Bishops:
Jim Naughton's joint takes note of the US Catholic Church's latest initiative:
The U.S. Conference of Catholic Bishops has called on Catholics throughout the country to observe a "Fortnight for Freedom," beginning today and running through July 4, to protest the Obama administration's health care policies.
This is how the USCCB describes Fortnight of Freedom.
The fourteen days from June 21—the vigil of the Feasts of St. John Fisher and St. Thomas More—to July 4, Independence Day, are dedicated to this "fortnight for freedom"—a great hymn of prayer for our country. Our liturgical calendar celebrates a series of great martyrs who remained faithful in the face of persecution by political power—St. John Fisher and St. Thomas More, St. John the Baptist, SS. Peter and Paul, and the First Martyrs of the Church of Rome.  Culminating on Independence Day, this special period of prayer, study, catechesis, and public action will emphasize both our Christian and American heritage of liberty. Dioceses and parishes around the country have scheduled special events that support a great national campaign of teaching and witness for religious liberty.
Here's the obligatory bit that all stories like this are legally obligated to contain about how sharply divided the Roman Catholic Church is over this issue.
Marion McCartney, who attends the Shrine of the Most Blessed Sacrament in Washington, D.C., opposes the bishops' campaign. She's part of a group, Blessed Sacrament Families United in Faith and Action, that wrote a letter to its pastor, saying the partisan nature of the campaign is "a step too far."
"Nobody's religious freedom is at stake. That's just ridiculous!" McCartney says. Is "[Health and Human Services Secretary] Kathleen Sebelius going to come and close all the church doors? I mean, it's just foolishness."
Can you say "Episcopalians in Catholic drag?"  Knew you could.
Another member of that group is Jim Zogby, who has worked on human-rights issues overseas. He says the U.S. bishops were spoiling for a fight over social issues with the Obama administration.
"They declared war on the administration, and we the faithful are paying the price for it," Zogby says. "Our religious freedom, our ability to simply go to church, worship, feel a community, feel safe in that community" has been compromised.
"We're now being put in the middle of a partisan fight, and that's wrong."
It's easy to see what's at work here.  To liberal Catholics, as to all leftist Christians, Catholic bishops are "partisan" or "political" when they take a stand on an issue with which the left strongly disagrees(i. e., birth control and abortion).  When they back a cause the left strongly supports, the bishops are acting "pastoral" and truly Christian and doing what God called them to do and stuff.
His wife, Eileen, says Blessed Sacrament, with its mix of liberals and conservatives, has always put politics aside. Not now. At a recent parish meeting about religious freedom, people began attacking President Obama, she says, getting more and more heated.
"Until finally one person leaned forward and he said, 'Well, I have seen cars in our parking lot with Obama stickers on them, and they are complicit in all of this.' And I thought, 'Well I guess I'm not welcome here, because I have an Obama sticker on my car.' "
If you've got an Obama sticker on your car, lady, I have one piece of advice.  Get thee to a Eucharistic Adoration.  Can't hurt.  Also, the sex abuse scandal.  And nuns are cool now so stop beating up nuns!! Continue reading →