Lent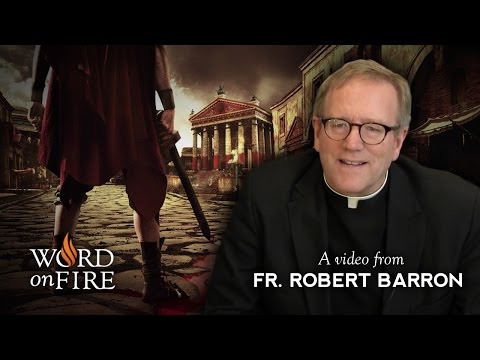 I have never much enjoyed Lent, of course the purpose of Lent is not enjoyment.  Repentance, mortification, fasting casts for me a gray pallor over this time of year.  Like many things in life I do not like, foul tasting medicine, judges who insist on strict adherence to the law, honest traffic cops, I benefit from Lent.  It reminds me of my sins and the necessity to amend my life.  This is especially good for me because we live in a sinless age.
Prior to say 1965, people enjoyed sinning just as much as we do, but most did not delude themselves about what they were doing.  Promiscuous sex was just as fun then as now, but few were able to convince themselves that what they were doing was not, deep down, wrong.  A trip to an abortionist might "solve" a small "problem", but the destruction of human life that went on in an abortion was acknowledged by almost all.  Standards of morality, as even a cursory study of human history reveals, have often been ignored by men, but the standards remained.
Now we live in a new and glorious day!  If something is physically pleasant then there can be no sin about it.  Good and evil have been banished from our lexicons, to be replaced, at most, with "appropriate" or "inappropriate" behavior.  If over a million innocents have to die for one of our pleasures each year it is a "small" price to pay, and in any case we aren't the ones paying the price.  Some of our friends find gratification in sexual behaviors that were near universally condemned a few decades ago?  Not a problem!   We will rewrite the laws to make their behaviors "appropriate" and give a hard time to those retrogrades who do not adjust their concepts of "appropriate" and "inappropriate" to match ours.  We will celebrate those with great wealth and seek to emulate their lives, no matter how squalid, unless they hold political opinions that are "inappropriate".  We will create wealth out of thin air to care for the poor through that magical device known as "government", the same poor that we would never personally lift a finger to aid.  Lies will cease to be lies if we wish to believe them, and the term lie will soon be banished in any case.  Too "judgmental", the closest thing we have remaining to sin.
Is it not, I say, quite a common case for men and for women to neglect religion in their best days? They have been baptized, they have been taught their duty, they have been taught to pray, they know their Creed, their conscience has been enlightened, they have opportunity to come to Church. This is their birthright, the privileges of their birth of water and of the Spirit; but they sell it, as Esau did. They are tempted by Satan with some bribe of this world, and they give up their birthright in exchange for what is sure to perish, and to make them perish with it. Esau was tempted by the mess of pottage which he saw in Jacob's hands. Satan arrested the eyes of his lust, and he gazed on the pottage, as Eve gazed on the fruit of the tree of knowledge  of good and evil. Adam and Eve sold their birthright for the fruit of a tree—that was their bargain. Esau sold his for a mess of lentils—that was his. And men now-a-days often sell theirs, not indeed for any thing so simple as fruit or herbs, but for some evil gain or other, which at the time they think worth purchasing at any price; perhaps for the enjoyment of some particular sin, or more commonly for the indulgence of general carelessness and spiritual sloth, because they do not like a strict life, and have no heart for God's service. And thus they are profane persons, for they despise the great gift of God. Continue reading →
Growing up, my family had a lot of odd conversations, especially on the rare occasions we watched TV. One of these led to my mom pointing out that a lot of the "strange" things that the Bible told the Jews to do were not just for religious reasons (I think it came out of a TV character using 'religious' as a synonym for 'serves no practical purpose')—they made very good practical sense, too. Simplest example, pork is horrifically dangerous if you don't have a fridge and don't know about invisible dangers. Continue reading →
I don't know about anyone else— at least this time of year, come Lent I know it'll be a group obsession — but I'm constantly on the look-out for something to make that doesn't involve carne.
Beyond the staples of fried cheese sandwiches (Thank you, George Foreman), the treat of deep-fried calamari, and various canned soups, my childhood only offers one option:
Clam chowder.
Thinking back over Lent, one of the things that hits me, as it has before, is that I am much better at not doing things for Lent than doing things. Even moderately big changes in my daily routine such as "fasting" by having only one meal a day on Wednesdays and Fridays, or abstaining from alcohol entirely, are fairly doable. However, my resolutions to start each day be reading Morning Prayer, or reading the Pope's second volume of Jesus of Nazareth, or blogging my way through all of Augustine's Confessions — not so much.
That's the point at which I find myself wondering: Is putting so much focus into not doing something a mistake? There is, after all, nothing wrong with eating, or with having my nightly beer or glass of wine. Why should God have any interest in my not doing these perfectly acceptable things? It's not as if God gets satisfaction out of thinking, "Ah, it's Lent. I do so look forward to all those little human creatures going in for a little bit of voluntary discomfort. I thrive on discomfort."
So why give up a few pleasures for Lent — especially while at the same time failing in doing some positive things which would arguably be better things to do?
Well, obviously, the reason for penance is not that God wants us to be miserable. Continue reading →
In the course of my meanderings around the political blogosphere for well over two years, I've sought to offer up a Catholic perspective on the issues of the day. As I look interiorly during this Lenten season, I am seeing myself a bit differently than I expected to. What I expected to see in this opportunity to reassess my spiritual life, was a soul in bit of disrepair, still on the right track, but needing a simple nudge to be able to surge onward with more Christian vigor than before — to be better equipped to win the battle (intellectual battle, that is) in the year ahead. Instead, I see a soul that is careening forward as mightily as before, but that has switched tracks altogether.
We live in troubling times. The threat of economic disaster looms. The culture has become more and more corrupt. Christian persecution is rising on a global scale, ranging from pressures on youth in American classrooms to outright slaughter in the Middle East. These manifestations of the world groaning in labor pains can be intense, particularly for a political blogger whose job it is to read the headlines and the stories about injustice day in and day out. This Lent, I see the toll that it has taken on my own soul. It has become clear to me that I am spending far too much time on making intellectual arguments to win the great debates of our time, but not nearly enough time practicing kindness and sharing the Love of Jesus Christ with others.
As Catholics, we have a great blessing in being given the Truth….and not only the Truth, but the Fullness of the Truth. How often I have forgotten that the Fullness of the Truth includes Love, not merely the ability to Reason rightly in accordance with the precepts of our Faith. It is not enough to merely know the Truth intellectually. We must also Live the Truth so that we may bring others to the Light of His Eternal Love. These intellectual battles will always exist, in every age, but the main battle that we should be concerned with is the one within ourselves and in how we treat each other as fellow human beings.
The Church is called to continue Christ's work on earth, leading those whose hearts are open to her mission into communion with the Triune God. There will never be a shortage of opposition on the part of the world as on the part of the heart of fallen man. ("Cor ad cor loquitur" John Henry Cardinal Newman's Coat of Arms, Newman Friends International)
Just as it is not enough to merely know the Truth intellectually, it is not enough to simply "perform", either:
"Neither theological knowledge nor social action alone is enough go keep us in love with Christ unless both are preceded by a personal encounter with him. I have found that it takes some time to catch fire in prayer. This has been one of the advantages of the Holy Hour. Sitting before the Presence is like a body exposing itself to the sun to absorb its rays. In those moments one does not so much pour out written prayers, but listening takes place. The Holy Hour became a teacher for me. Although, before we love anyone we must have knowledge of that person, nevertheless, after we know, it is love that intensifies knowledge." ("Treasure in Clay", Archbishop Fulton Sheen)
Love teaches….and if we fail to Love, then we fail to know in fullness the Truths we boldly proclaim. Not only that, we set up limitations on our ability to grow even more completely into the Fullness of the Truth.
Faith and reason are like two wings on which the human spirit rises to the contemplation of truth; and God has placed in the human heart a desire to know the truth—in a word, to know himself—so that, by knowing and loving God, men and women may also come to the fullness of truth about themselves. (Fides Et Ratio, Encyclical of Pope John Paul II)
I'm a bit appalled by myself, having taken it upon myself to argue so frequently the Truth that Reason alone is not enough…that Moral Reasoning is the right path….and yet have failed to live this in my interactions with people on a personal level.
To all whom I have offended, I ask forgiveness and a chance to start anew. I have committed myself to a renewed effort to Live what the Church proclaims, and not to merely stand with her to proclaim it. I offer a renewed effort to be Christ to those around me. Before I can change the world, I have to first be willing to change myself.
Please let me know if, and when, I fail.
God bless you.
~~~~~~~~~~~~~
About the Seventh Station: Jesus Falls a Second Time
My Jesus, often have I sinned and often, by sin, beaten Thee to the ground beneath the cross. Help me to use the efficacious means of grace that I may never fall again.
Lent is a time for confronting evil, especially the evil within us.  Today is Ash Wednesday.  The origins of the use of ashes on Ash Wednesday is lost in the mists of Church history.  The first pope to mention Ash Wednesday, although the custom was very old by his time, was Pope Urban II.  At the Council of Clermont in 1095, the same Council at which the Pope issued his world altering call for the First Crusade, the Council handed down this decree (among others):  10-11. No layman shall eat meat after the imposition of ashes on Ash Wednesday until Easter. No cleric shall eat meat from Quinquagesima Sunday until Easter.
That the first pope to mention Ash Wednesday was the same pope who launched the First Crusade is very appropriate.  Although even many Catholics may not realize this today, from first to last the Crusades were a penitential rite for the remission of sins.  One of the foremost modern historian of the Crusades, Thomas Madden, notes this:
During the past two decades, computer-assisted charter studies have demolished that contrivance. Scholars have discovered that crusading knights were generally wealthy men with plenty of their own land in Europe. Nevertheless, they willingly gave up everything to undertake the holy mission. Crusading was not cheap. Even wealthy lords could easily impoverish themselves and their families by joining a Crusade. They did so not because they expected material wealth (which many of them had already) but because they hoped to store up treasure where rust and moth could not corrupt. They were keenly aware of their sinfulness and eager to undertake the hardships of the Crusade as a penitential act of charity and love. Europe is littered with thousands of medieval charters attesting to these sentiments, charters in which these men still speak to us today if we will listen. Of course, they were not opposed to capturing booty if it could be had. But the truth is that the Crusades were notoriously bad for plunder. A few people got rich, but the vast majority returned with nothing.
Pope Urban II was clear on this point in calling for the first Crusades when he reminded the chivalry of Europe of their manifold sins and called them to repentance through the Crusade: Continue reading →
Before jumping into the topic, I want to say "thank you" to Tito and the entire staff for the invitation to contribute to TAC.  I'm humbled and honored – and I hope to meet the fine standards already established here.  It's gonna mean more reliance on a dictionary and thesaurus, and the use of something I've seen referred to as "rational thinking", but that's a challenge I'm willing to undertake.  Readers of my blog Acts of the Apostasy are familiar with my style; as my masthead says, "Orthodox commentary on heterodox hooligans – serious; satirical; humorous; faithful."  I can't guarantee the most erudite (I had to look that up) commentary, but hopefully it will spark some worthwhile thoughts and conversations.   So let's begin…
Lent starts tomorrow.  Ash Wednesday.  A time to tighten our belts, wash our faces, deep-fry some haddock…
…and exorcise our homes of those eeeeevvilllll incandescent light bulbs.
That's right – according to the Catholic Coalition on Climate Change, your Lent will be meaningless if you don't focus on creating a more sustainable and just world.  It's all about forgoing plastic shopping bags and installing CFL's.  Forget about growing in holiness.  It's all about glowing in fluorescence-ness.
Today, March 19, 2010, is the Solemnity of Saint Joseph, husband of the Blessed Virgin Mary; it is also a Friday during the season of Lent. According to Canon Law 1251, the obligation to abstain from meat is lifted, therefore it is permissible to eat meat today or voluntarily observe Lenten abstinence on Fridays.
Have a blessed Feast of Saint Joseph!