Law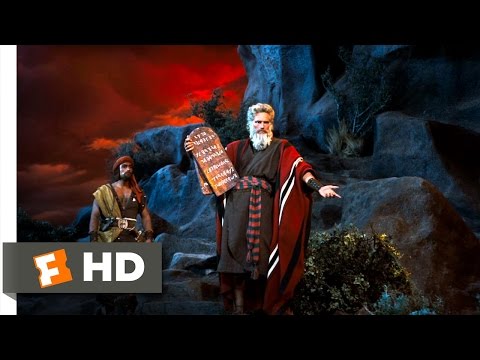 The fear of the Lord is the beginning of wisdom: and the knowledge of the holy is prudence.
Proverbs 9:10
Traditionally in English criminal indictments this formula was used "not having the fear of God before his eyes, but being moved and seduced by the instigation of the devil".  This of course contained a great truth that used to be embodied in Western jurisprudence, that human laws could do only so much to prevent evil and that the eternal battle waged in every human heart and mind between good and evil was the true determinant of whether men would commit terrible acts against, not merely the momentary statutes of Man, but the eternal Law of God, as partially represented in the Ten Commandments given to humanity by God on Mount Sinai.
In the wake of the appalling evil of the murder of the innocents at the elementary school in Newtown, Connecticut yesterday, there are cries for legislation, usually from advocates of gun control, to purportedly aid in preventing this type of tragedy from happening again.  There is also, inevitably, endless commentary.  One piece of commentary I found striking was that by John Podhoretz at Commentary:
The connection between the protection of children and the practice of monotheism dates back to the beginning. After Abraham becomes the first Jew, the first monotheist, he is tasked by God to sacrifice his beloved son Isaac, the miracle child of his and his wife Sarah's old age, and he takes up the task without complaint until God stays his hand. The story of Isaac's binding, the akedah, is one of the most challenging of the Bible and is often taken to mean God was testing Abraham's faith with the ultimate demand. But one might also say that at the very dawn of the worship of the One God, the Bible was placing the sacrifice of children outside the realm of the thinkable for the first time.
The idea that civilization is dedicated to the protection and preservation of the weak and the innocent, and not about fulfilling evil impulses to defile and destroy innocence, is the root and core of the West. One cannot conceive of anything more monstrous than a person or persons who could look small children in the eye and systematically shoot them dead. Which is why this crime, among the worst crimes in American history, is not just an assault on the children, or their families, or the town of Newtown—though it is all those things.
What the killer(s) did today was nothing less than a contemporary sacrifice to Moloch, in whatever form Moloch manifests himself today—the appeasement of a voice in the head, most likely. Evil, even if it is loosed due to mental illness, is an effort to destroy the common good by making good appear powerless, ineffectual, weak. Today saw a horrifically effective effort to give evil a victory. It has opened a portal and brought Hell to earth.
Gehenna is real again. Continue reading →
apparently, this applying to police is controversial.
Who knew?
To clarify, I'm talking about the new law in Indiana, not to #OWS punching a cop and being shocked when they get thumped.  Was falling asleep last night and heard Coast to Coast AM start in on it. Continue reading →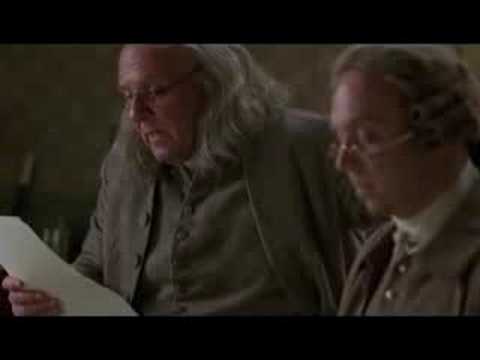 Debates sometimes arise as to whether the Declaration of Independence is law. The Declaration isn't law as a law saying go on green and stop on red is, although it is set forth under the United States Code.  It is much more important than that.  It is one of the essential building blocks of what we as a people believe.  It has been held to be such in numerous decisions of the United States Supreme Court and I cite one of them below:
Continue reading →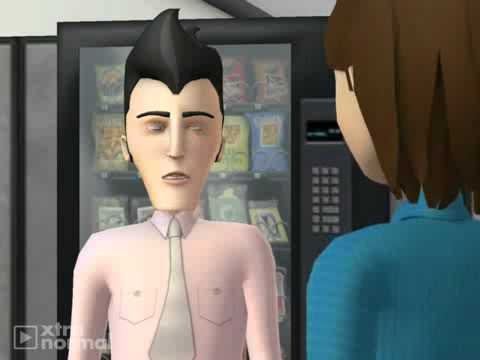 As long time readers of this blog know I am an attorney, for my sins no doubt.  Although the bulk of my practice is civil, over the years I have defended hundreds of defendants accused of crimes, mostly felonies.  This is part of my ongoing series about the life of a lawyer.  For people who have not heeded my warnings about the profession and want to become attorneys, here are some tips regarding criminal defense work:
10.   Guilty, Guilty, Guilty!-  Contrary to what you may have gleaned from television, movies and novels, almost all of your clients will be as guilty as mortal sin.  However, there is a difference between actual guilt and what the State has the burden of proving at trial.
9.     Clients lie-  People accused of crimes will sometimes be forthright with their defense counsel, but frequently they will lie.  This can be a dangerous handicap at trial, especially since an attorney has an ethical duty not to knowingly have his client commit perjury.  Sometimes the best thing any defense attorney can do is to rip to shreds a client's lies in an interview prior to trial and advise them that what you have just done is merely a foretaste of what they will receive in cross-examination from the prosecutor.
8.     Cops lie- Not all cops by any means, but enough so that a defense attorney will treat police reports with the scepticism of a priest listening to a politician's confession and not hearing the sin of lying brought up.  An example of this is the videotaping of field sobriety tests.  It was assumed in Illinois that this technological development would lead to more DUI convictions.  After all, cops arresting people for DUI would routinely report that the person arrested had badly failed the field sobriety test.  Instead, it has been a boon for defense attorneys, since the videotape evidence is often at variance with what the police initially report after the arrest.
7.      Witnesses can surprise you-Last year I was defending an individual where a witness identification of my client was a significant factor.  At the bench trial the State produced a witness to identify my client.  The witness took a look at my client from the stand and said he could not be sure as to his identification.  That took both the State and my client by surprise.  Never assume that either your witnesses or the State's will not give you both good and bad surprises.
6.       Motion to suppress-Remember your constitutional law course?  It wasn't a complete waste of time after all!  I enjoyed constitutional law in law school, and it is extremely useful on motions to suppress, as Supreme Court cases on fairly fine distinctions of constitutional law come in very handy in determining whether evidence is admissible or not.  It is often advisable to do a motion to suppress even if you think you will lose.  It gives you more insight into the State's case as the prosecutor defends against the motion to suppress, since the investigating officers are subject to cross-examination, and often-times aspects of the case can be made to appear weak in the eyes of the judge, even if he allows the evidence in.  That can be a useful factor at both the trial and, if your client is convicted, at sentencing.  Most judges will be more inclined to leniency in sentencing in my experience if the conviction was based on some weak or questionable evidence. Continue reading →
I have sometimes been known to say, especially after a fairly crazy day in the law mines, yesterday was such a day, that I practice law mainly because of the amusement that it affords me.  As long as courts, judges, attorneys, and innocent and not so innocent clients exist, vaudeville will never be dead.  I rarely have found entertainment on television to match it in dramas or comedies regarding attorneys.  Most of them tend to be bloated soap operas, a la that wretched piece of tripe from the eighties, L.A. Law, but every now and then I do find a show that is a cut above, entertaining while relaying some truth about the legal system.
Perhaps the best I have come upon is the British show Rumpole of the Bailey, which ran from 1975-1992.  Written by John Mortimer, a playwright and noted Queen's Counsel, (a rank given to British Barristers who are considered the top of their profession),  it follows the legal misadventures of Horace Rumpole.  Rumpole is a barrister, a British attorney who represents clients in court.  A self-described "Old Bailey Hack" (The "Old Bailey" being the London criminal court.),  both fame and fortune have eluded Horace.  No judgeship for him, not even the rank of Queen's Counsel.  (Horace refers to them dismissively as Queer Customers.)  However, Horace is a happy man.  He realizes that he is a gifted trial attorney, and that knowledge is good enough for him.  The episodes usually revolve around one case, as we see Rumpole mostly prevailing, while illustrating both his own absurdities and those of the British legal system, his clients and society at large.  John Mortimer, at least in his younger days, was a political left winger, but there are no sacred cows in Rumpole land, no matter if they moo to the left or the right. Continue reading →
By Charles E. Rice
Fr. Norman Weslin, O.S., at the complaint of Notre Dame, was arrested in May 2009 and charged as a criminal for peacefully entering the Notre Dame campus to offer his prayer of reparation for Notre Dame's conferral of its highest honor on President Obama, the most relentlessly pro-abortion public official in the world.  The University refuses to ask the St. Joseph County prosecutor to drop the charges against Fr. Weslin and the others arrested, still known as the ND 88 although one, Linda Schmidt, died of cancer this past March.  Judge Michael P. Scopelitis, of St. Joseph Superior Court, recently issued two important orders in this case.
The first order denied the State's motion to consolidate the cases of multiple defendants.  That motion would have denied each separate defendant his right to a separate jury trial.  The order did permit consolidation of the trials of twice-charged defendants on the separate offenses with which that defendant was charged; a defendant charged, for example, with trespass and disorderly conduct would therefore not have to appear for two trials.  Judge Scopelitis also denied the prosecution's attempt to force each defendant to return to South Bend for each proceeding in the case, which would have coerced the defendants to abandon their defense.  Instead, the Judge permitted the defendants to participate by telephone in pre-trial conferences.
Former Bush speechwriter, Mike Gerson, and David Brooks have been working to show why the Tea Party is at odds with some key aspects of conservatism, as Gerson comments, "It is at odds with Abraham Lincoln's inclusive tone and his conviction that government policies could empower individuals. It is inconsistent with religious teaching on government's responsibility to seek the common good and to care for the weak. It does not reflect a Burkean suspicion of radical social change."
My suspicion of the Tea Party stems from the fact that I grew up on conservative thinkers like Edmund Burke, Russell Kirk, and Irving Babbitt. As a Catholic, the nativist rhetoric of the Tea Party echoes back to a time when a time that many believed you couldn't be Catholic and American, just like today many think you can't be Muslim and American. What we see reflected in the Tea Party is an ethnocentrism that chooses to selfishly horde the American dream.
In his column (linked to above), Gerson has raised some key questions about problematic Tea Party thinking: 1. They tend to think anything not written in the Constitution is unconstitutional, especially government programs like Medicare and Social Security. 2. As I mentioned above, they have a nasty nativist streak when it comes to immigration. 3. The have a problematic approach to the 2nd Amendment.
The debate over the so-called Ground Zero mosque near the former site of the World Trade Center in New York has raised public interest in, and opposition to, other proposed or recently built mosques and Islamic centers throughout the country.
In areas where Muslim migration or immigration has been significant, some citizens have attempted to discourage construction of new mosques. Few come right out and cite the threat of terrorism; more often they seem to resort to time-honored NIMBY (Not In My Back Yard) tactics such as creative interpretation of zoning ordinances, claims of decreased property values, or claims of real or potential problems with traffic, noise, etc.
Before I go any further, I want to make it clear that I understand the need to be vigilant regarding the potential for violent subversion, as well as the dangers of taking such a politically correct approach to militant Islam that people hesitate to report obvious suspicious activity for fear of being labeled bigots (as seems to have happened in the Fort Hood massacre case).
A Panel of the 9th Circuit has surprisingly issued a wise decision, deciding to allow Proposition 8 to remain in place while the 9th Circuit considers its constitutionality.
This was undoubtedly the right decision. It makes no sense to force a state to marry people while knowing that a later decision could invalidate all those marriages.
One hopes that this is the beginning of a trend in reversing Judge Walker, whose rulings in this case can best be described as what happens when judicial activism meets the dictatorship of relativism.
By now I'm sure you all know that Proposition 8 was struck down by a federal judge. Who knows what will happen on appeal. There is much to be said, but I want to focus on one narrow and possibly tangential point. This phrase from the judge's ruling, a phrase being reposted on facebook in many statuses:
"A private moral view that Same-sex couples are inferior to opposite-sex couples is not a proper basis for legislation."
The absurdity of that sentence really struck me. There was nothing "private" about the view of the "superiority" of hetereosexual couples. It has been carried on through generations of communities and in the present day was represented by 52% of Californians. How a popular decision that represented thousands of years of ethical thinking and concern for the family became a private morality is baffling.
More troubling is the implication of the judge that a "moral view" is not a proper basis for legislation. Since when has this been the case? Our laws on pedophilia, minimum wage, health care, torture, human rights, etc. are based at least on part on "moral views," views that in some respects may be just as if not more private than the ones the judge rejects today.
If morality is not a basis for legislation, what on earth is? Morality guides us in making decisions; without a moral or ethical compass (or perhaps even without a religious one) there is no basis for legislation to be made. Laws are supposed to help make society run better, but there is no way to make society run better unless you have a notion of what a "better society" looks like, and you don't get to that notion without morality.
State recognition of homosexual marriage is one thing, but this ruling attacks the foundation of our government. Morality must have a place in the public sphere and must be one of the foremost foundations of legislation.
To be sure, the judge is simply smoke-screening for the fact that he is imposing his own standards of morality. But the fact that his statement rejecting a moral basis for legislation is being so celebrated should worry all Americans.
The American Bar Association will be considering supporting same-sex marriage at their next meeting in San Francisco.
It urges state, territorial and tribal governments to eliminate laws restricting marriage between same-sex partners.

Supporters say the adoption of the measure would build on past ABA policies supporting protections for gay couples and their families. The House of Delegates in 2004 approved a recommendation opposing efforts to enact federal legislation preventing states from allowing same-sex marriage. "Everyone who worked on it is hopeful," said Michele Kahn, a partner at Kahn & Goldberg who chairs a New York State Bar committee on gay rights. The State Bar in June 2009 came out in support of same-sex marriage, dropping its support of civil unions or domestic partnerships as alternative measures.

Kahn said so far no formal opposition has come forward against the measure.
What I find amazing is that there is no formal opposition.
I know a lot of pro-life and practicing Christian lawyers, how can this be?
SCOTUS nominee Elena Kagan has argued before the Supreme Court that it's fine if the Law bans books.
Her rationale?
Because the government won't really enforce it.
I'm no legal scholar but this sounds like a 3rd grade argument.
Aren't our nominees suppose to have better reasoning skills and a solid grasp of the U.S. Constitution?  As well as a fundamental understanding  of such concepts like Freedom of Speech?