Kathleen Sebelius
Ah, it does my heart good to see Senator Arlen Specter (D.Pa) and Kathleen Sebelius, Secretary of Health and Human Services exposed to the verbal anger of the public!  Now why is that?
Well as to Snarlin' Arlen, he was for decades a pro-abort Republican and now is a pro-abort Democrat.  My reaction when he jumped parties earlier this year was good riddance.  He jumped parties of course because he was an almost certain loser to pro-life Pat Toomey in the Republican primary.  The hilarious thing is that Specter will face a Democrat primary challenge from Congressman Joe Sestak who announced his candidacy yesterday.  If he survives the primary challenge he faces an up-hill fight against Toomey.  In a Quinnipiac poll on July 22, Specter leads Toomey by a single percentage point 45%-44%.  This is a devastating poll for an incumbent facing a well-known challenger.
As for Sebelius, she is a fanatic pro-abort, as I detailed here, and a close political ally of the late Tiller the Killer.  Just before her confirmation it came out that she had received three times the donations from Tiller than she had claimed.    Of course this is only the tip of a large ice berg of campaign funds that Tiller used to aid Sebelius as this letter here from Tiller indicates.  Her ties to Tiller were outlined by Bob Novak last year here. When confronted about Tiller she was always in full " Tiller?" mode: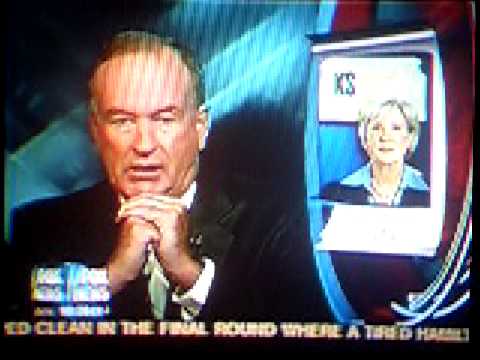 Yep, I can watch these two being booed with a fine enjoyment!  Schadenfreude?  Indeed!
Today, Tuesday, April 1, 2009, Gov. Kathleen Sebelius appeared before the Senate HELP Cmte. for the first of two hearings to be confirmed as the United States Secretary of Health and Human Services.
Sebelius, as we all know, is a pro-choice Catholic who's position on sanctity of life issues is troublesome given her future task, if confirmed, to lead in a health care reform overhaul that is expected to be introduced and brought to a congressional vote at the end of this year.
Salvete AC readers!
Here are today's Top Picks in the Catholic world:
1. The great Cardinal Pell offered his thoughts on the future of liturgical development by stating that ad orientem will be mandatory so as to move away the priest as the center of worship back to Jesus Himself, ie, both the priest and the congregation should be facing towards God.  In addition, when the priest turns away towards the congregation, there should be a crucifix in between he and the congregation so as to maintain the center of worship God and not the priest.  What a wonderful and great Cardinal that Australia has!  Let us pray for more such strong leaders of the Church worldwide and especially here in America.  Ora pro nobis!
For the article click here.
2. Sister Janet Ferns, a nun who has worked in Nigeria and Zambia, has explained what most condoms are used for by the locals in Africa… to fish with.
For the link click here.
Tiller the Killer, a/k/a George Tiller, the foremost practitioner in this country of the disguised infanticide known as late term abortion, goes on trial today.  The attorneys for Tiller the Killer have attempted every legal maneuver known to man to stop this trial, but to no avail.
You've done so much to advance the Culture of Death.
(Biretta Tip: St. John's Valdosta Blog)
Salvete AC readers!
Here are today's Top Picks in the Catholic world:
1. Unlike many bishops in America, Coadjutor Archbishop Dennis Schnurr of  the Archdiocese of Cincinnati prayed the Rosary with other protesters outside an abortion mill on Wednesday, March 4.  Archbishop Schnurr will replace Archbishop Daniel Pilarczyk upon his retirement.  Among the protesters came this comment referring to Archbishop Schnurr's presence:
"It's tremendous," Ferraro said of Schnurr's presence. "He's the head of the flock. It certainly affirms (the church leadership's) commitment."
For the link click on Archbishop Schnurr's name above or here.
Updated: Archbishop Pilarczk actively leads Rosary prayer vigils in front of abortion mills as well!
2. Doctors who performed and directly assisted in the abortion of twins to a nine year old rape/incest victim have been declared excommunicated by Archbishop Jose Sobrinho of the Archdiocese of Olinda e Recife in Brazil.  The nine year old girl was not excommunicated for many reasons, most likely due to her age.  Where are these bishops in America?  Probably hiding behind the USCCB Faithful Citizenship document thus failing to lead their flocks.
Dr. Ed Peters volunteered his sentiments on this case, "as for the perpetrator of the rape, there isn't a mine shaft deep enough on this earth for him."
For the link click on excommunicated above or here.
Salvete AC readers!
Here we have today's Top Picks in the Catholic world:
1. I discovered today that Senator Sam Brownback of Kansas was the only obstacle that would have prevented the nomination of Pro-Abortion Kansas Governor Kathleen Sebelius  to be nominated for Secretary of Health and Human Services.  President Barack Obama did not want to nominate Governor Sebelius without the support of Senator Brownback.  President Obama made a personal phone call to Senator Brownback last week to ensure his support, which would have pre-empted any problems with Governor Sebelius nomination in the Senate.  So Senator Brownback had the opportunity to strike a blow for the Pro-Life movement, but instead succumbed to worldly praise of his president.  Senator Brownback you have advanced Satan's agenda of the increase in the murder of innocent children, shame on you!
Here is the link:
http://www.lifesitenews.com/ldn/2009/mar/09030405.html
2. Late last night His Excellency Most Reverend Joseph Naumann of the Archdiocese of Kansas City was quoted by the archdiocesan blog, The Catholic Key Blog, that he is "concerned personally" for Pro-Abortion Kansas Governor Kathleen Sebelius.  He has also said that "she is a very bright and gifted leader".  Archbishop Naumann has called her nomination for Secretary of Health and Human Services "particularly troubling".  He further goes on explaining the problems associated with her public stance by quoting the great film A Man for All Season, "What does it profit a man to gain the whole world and lose his soul, but for Wales?".
Here is the link: http://catholickey.blogspot.com/2009/03/archbishop-naumanns-column-on-sebelius.html
Salvete AC readers!
Due to popular acclamation I'm returning back to using Latin in my column title (mostly).  I think I've settled on a format so thanks for bearing with me.  I've wanted to do this type of column for a while and I believe I found the right balance, now if I can only be consistent in my posting.  So here we have today's Top Seven Picks in the Catholic world:
1. Catholic News Agency has reported that a coalition of American Catholics calling themselves Catholic Advocate led by Deal W. Hudson have created a website opposing President Barack Obama's choice for Secretary of Health and Human Services, pro-abortion Governor Kathleen Sebelius of Kansas.  The website is called www.catholicsagainstsebelius.org.  Governor Kathleen Sebelius is a dissident Catholic notorious for her direct and explicit support of abortionist George Tiller "the Killer", whose known for executing late term abortions of innocent children.  Archbishop Joseph Naumann of Kansas City has met and counseled Governor Kathleen Sebelius on several occasions on her pro-abortion stance and has asked her to refrain from receiving Holy Communion.  However Governor Kathleen Sebelius has refused to obey and has openly opposed the good archbishop on these points.  Here is the link: http://www.catholicsagainstsebelius.org/
2. Kevin Knight (of New Advent) somehow found a little blurb buried in a long article that Newt Gingrich will soon convert to the Catholic faith as reported by the New York Times (7th paragraph on page 7 of the article 'Newt. Again.').
Updated: For a quick and eas(ier) read of the NY Times article go to Fr. John Zuhlsdorf's blog here: http://wdtprs.com/blog/2009/03/fmr-speaker-gingrich-to-become-catholic/
3. When I click on my browser to go to InsideCatholic.com their web page takes quite a long time to download relative to any other Catholic website or blog that I surf.  I don't know if it's all the links or dense code, but my best guess is that their Content Management System that they ar using, Joomla, may be the cause of the slowdown.  The second longest page in the Catholic web to download is Damian Thompson's Holy Smoke, but you place the blame of the downloading delay to his employer London's Daily Telegraph (which is the best english language newspaper in the world in my humble opinion).
Hattip to Jay Anderson at Pro Ecclesia who has done yeoman work in keeping his eye on Sebelius.  It is fitting that President Obama, the most pro-abort president in our nation's history, has nominated for Secretary of  Health and Human Services, the most pro-abort governor in our nation, Kansas governor Kathleen Sebelius.