Kathleen Sebelius
 I would like some help in identifying the most active, passionate, orthodox American Catholic Bishops currently serving. It is a cultural thing that we seem to love rating everything- not a bad thing- and I have a personal interest in this topic because I want to offer my services to a Bishop who needs someone who gets the following Big Three Realities that I have been focusing on in my last three postings here at American Catholic.
1. The Obama Administration is threat #1 to the continuance of our Hierarchical Catholic Church- here in America and since we are a Superpower in worldly terms this could damage a big chunk of Christendom. I do not speak as an Obama-basher with Republican talking point tie-ins- I was a lifelong Democrat who only recently gave it up to become an Independent, not Republican. My realization about the Obama threat emerged slowly after being absorbed in a national Catholic Democrats listserve with some of the real heavyweights- like FOB (Friend of Barack) Vicki Kennedy. It was clear to me that Kennedy with her fellow travelers in Catholic universities, and liberal Catholic political organizations, have been intent on much much more than just getting more traction in American policies and legislation for a few political issues often neglected by the conservative-Right. There is blood in the water for the Church Hierarchy due to the notorious Minor Abuse Scandals. These prominent Catholic Dems seem intent on using whatever power they can muster to force changes in the Church to cut the Hierarchydown to size- replace the Teaching Authority with liberal Catholic college professors and liberal political activists who will "save" the Church from irrelevance among the youth. We have seen that President Obama has been systematically assisting in this process- not openly- but consider his choice of Joe Biden as VP with his pro-choice, pro-gay marriage beliefs, and Kathleen Sebelius as HHS Secretary who is pushing contraceptives down everyone's throats, and I suspect we'll see that Justice Sotomayor is pro-choice, pro-gay marriage eventually. The threat to religious liberties will hit the Catholic Church Hierarchy first, with the contraceptives mandates and then gay marriage will turn the Catholic Church Catechism into Hate Literature and every orthodox Catholic into a bigot along the lines of the old school racists back in the 60′s. No one wants to be a racist- so I'm sure that Vicki Kennedy et al are counting on most American Catholics to simply abandon their Bishops' leadership and embrace her brand of progressive Catholicism which is Obama-cool. So- me thinks the Bishops need a few folks around who see this danger and are willing to stand with the Bishops and the Catechism. I'm here to help.  Here's a link to my piece on the Catholic Dems/Obama "conspiracy"-  http://the-american-catholic.com/2012/05/31/obama-working-willfully-to-undermine-hierarchical-catholic-church/
2. Having this information about the Obama-Catholic Dem elite battleplan is useful- but I am also interested in assisting a good Bishop at the parish level with practical steps- all perfectly legal- for assisting the process of cultivating a new breed of orthodox Catholic political leaders. Pope B teaches us to free ourselves from ideologies in his last encyclical- the social doctrine of the Church is the stuff we need more of in America- the reason we keep swinging wildly from Republican to Democrat in the races for political power is that at the gut level most people get that each Party has got some things right and some things wrong. There is no Party of God- even if right now the mainstream Democratic Party represents the greater threat to the Church/Christ- we are still talking about lesser evils. The Catholic social doctrine is about building civilizations of love- this is the positive vision that is the corrective of narrow ideologies which feed on anger for the most part. The way to bring Christ's Way into the marketplace of ideas in American political thought and debate is for more fully informed and inspired Catholic voices to emerge and assume the responsibilities of leadership at every level of our society. There is so much that we could do in every parish and school-  here is my POA (Plan of Action) which I would love to bring into a parish in a diocese where the Bishop is aware and involved to guide the development- I'm not interested in being a lone ranger or riding against the wishes of the local Bishop.  Here's the Plan-  http://the-american-catholic.com/2012/05/10/wanted-orthodox-catholic-political-leaders-time-to-get-serious/
3.  Finally, my long experience in the trenches of Catholic high schools has left me with many thoughts on how to inculcate a genuine Catholic identity which has a chance of being transmitted to our very distracted youth. I would love to be part of an orthodox Bishop's team to help select passionately orthodox Catholic administrators/teachers/staff to be in place to give life witness, along with instructional guidance, to budding disciples of Christ. You can't give what you don't have- so if we want Catholic students to come out the other side in love, or more in love with Christ and His Church- then you don't load up the schools with adults who are full of dissenting views from the Catechetical teachings of the Church. I'm not saying everyone has to be some kind of a stepford-wife cheerleader type of Catholic- we all have our personalities- but if you are an adult working in a Catholic school you should be someone who is thirsty to know what the Church teaches and why- especially if it pertains to your particular discipline or area of responsibility. I get into a lot more detail beyond just the staffing issue in my article below.  I am open to returning to the teaching field or entering new territory in administration under the right Bishop in a diocese that really wants to play it straight-up as a passionately Catholic institution -without being satisfied with a PR-level Catholic Identity which produces nice dog and pony shows for visiting bishops and parents- but scratch the surface and where is the love for the Church? If you fall in love with the Church you will just want to know more and more and to share more and more with the youth and everyone you meet- am I right?  Here's the last link-  http://the-american-catholic.com/2012/04/16/a-vision-of-catholic-education-from-the-front-lines/
OK- if you are still with me- here is how you can help- write out up to 10 names(and email addresses if you have them!) of Dynamically Orthodox Catholic Bishops here in America- with the name of their Diocese.  You can order them according to your own rating system. I want to follow the science here and the shortest distance between two points is a straight line- I want to begin a new mission in using whatever talents I possess for the sake of Christ and His Church- I have tried to use these talents to produce something helpful to preserve and protect the Hierarchical nature of our Catholic Church- If Christ didn't desire a Hierarchy why bother with Apostles- He could have just had disciples with no leadership inherent in the Church- but He didn't- evidence from Scripture, history and logic all persuaded me in my Truth Quest. I don't want to just apply for jobs blind to the leadership in a given Diocese. Leadership matters, that's why leaders get targeted all the time, and why assassinations are so unfortunately common throughout human history. I want a meaningful mission within the Church and short of that I will do whatever I can do to provide for my wife and four young children- this is my story and why I need our Reader's Input. Brother (Sister) can you spare a moment and share what you know? God Bless you.
A few years ago I would have thought the title of my piece was too extreme- I bought into the charisma of Barack Obama- never publicly supported him- but I thought he was someone who could bridge some of the serious difficulties that pro-life Democrats faced within my political party. I read his books, I thought he respected the Catholic Church as much as a secular political liberal could be expected to. Around that time I was trying to work from the inside of the Democratic party- running for Florida State House as a pro-life Democrat, and later serving as Vice President for the Florida Democats for Life organization. This was also the time period where I was invited to become part of a national Catholic Democrats listserve which included such notaries as : Vicki Kennedy, Lisa Sowle Cahill of Boston College, Rev. William D'Antonio and Rev. Anthony Pogorel of the Catholic University of America, Peggy Steinfels of Fordham University, Rev. Thomas Reese of Georgetown, Vincent Miller of Georgetown/U. of Dayton, Dan Maguire of Marquette, Doug Kmeic of Pepperdine, Suzanne Morse of NCR, Chris Korzen of Catholics United, Alexia Kelly of Catholics in Alliance for the Common Good, Steve Callahan of the AFL-CIO, and others (Eric LeCompte, Nicholas Carfardi, James Salt, Morna Murray, Fred Rotondaro, Kari Lundgren). I never agreed to keep all that passed before my eyes confidential, but I never publicly revealed the basic content until now.
 
My reason for going public now is due to the recent event where the Worcester Bishop Robert McManus weighed in to prevent Vicki Kennedy from speaking at the Anna Maria College commencement. The press I read portrayed the Bishop as being overly vindictive and Kennedy milked the rejection, playing innocent, as though she is doing nothing to try to upend the Catholic Church as we know it- as a Hierarchical Institution. It was my experience on the Catholic Dem listserve that Vicki Kennedy was essentially my nemesis. I defended the Church as a Hierarchy, and the official teachings on abortion et al, and she took me to task almost every time I wrote pro-orthodox Catholic commentary- with plenty of Amens from her fellow travelers on the listserve. I did receive a few positive private emails from some on the listserve, but on the whole it was a very discouraging experience trying to defend the Church as a convert, who would be at a total loss if the Catholic Church put no stock in the teaching authority of the Pope and the Bishops, and taught that contraceptives, legal abortion, and gay marriage were just fine and dandy things. So Soon after posting this on the listserve-
 
"It is deeply troubling to me that this Catholic Democrats listserve membership seems more intent on finding reasons to pull some kind of palace coup against the Catholic Church Magisterium and Hierarchy in general, than to address specific issues related to the Catholic interests in American politics. I am a convert to Catholicism, I knew what I was signing up for in becoming a Catholic, I accepted the teachings and authority lines as prescribed by the latest Catechism. I simply cannot understand why those who seem to relish openly trashing the Apostolic successors retain membership in the Church- that is something that I can only address as an appeal to someone else's good conscience. Most of my family is of the Protestant variety, I understand that thinking and worldview but reject it, but they are acting in good conscience- they don't believe what the Catholic Church teaches about her role, so they don't invest in the Catholic narrative and authority line. Maybe what I'm finding here at Catholic Democrats are many good protestants but not orthodox Catholics as I understand things?
You can remove me from your rolls if it displeases many here that I don't conform to the groupthink on display here, otherwise I will continue to offer my two bits to challenge the establishment views of liberal, anti-Catholic Hierarchical voices which parallel the hard Catholic Right- in their wrongheadedness- in my humble opinion anyway. One is certainly free to criticize the clerical/Hierarchical handling of sexual abuse cases over the years- but how this all fits in with being a Democratic Party member is something I can't fathom. Tim Shipe"
My offer to leave was accepted after Vicki Kennedy wrote a smack-down on me; and shortly thereafter I severed my own Democratic party membership and ended my leadership role with Florida Dems for Life- I took Archbishop Chaput route of becoming a political Independent and remain such today.
 
To come up to speed- back a couple of years ago- I knew that the most powerful and connected Catholic Democrats in our country were interested in more than just getting more traction on Catholic social justice issues in our American political system- I would describe the agenda/mind-set of Vicki Kennedy et al for the most part as the following:
 1. Obama embodies the Catholic social tradition- he's a better guide than the out-of-touch Pope/Bishops 2. Democrats for Life leaders were not welcome – despite my own inclusion for a time- Kennedy seemingly successfully squashed the idea of Kristen Day being invited to be part of the listserve 3. The Bishops who were outspoken for advocating the primacy of the right to life for the unborn were demonized, mocked, ridiculed, and at times the idea of trying to bring on an IRS investigation on these type of Bishops was being encouraged by some ( especially if they dared to consider withholding Communion from Pro-choice Dem leaders) 4. Bishops were described as "self-designated custodians of 'the tradition'". 5. Catholic Dems could aptly be self-described for the most part as "intra-Catholic warriors" 6. The Clergy Scandals were to be used to help bring the end of the Bishops line of authority- teaching and otherwise 7. This authority should pass to those who know best- the secular-minded Catholic professors and their liberal political activist friends- since there really can't be such a thing as a Holy Spirit-guided Catholic Church with Popes and Bishops playing a key role- I suppose they could still hold onto ceremonial roles like the Kings in Europe.
 
I can see clearly now that President Obama has been very conscious of this war for control within the Church- and his choice of Vice President and HHS Secretary- Biden and Sebelius, respectively, was a conspicuous power move to set in place the acceptability of dissenting Catholic leaders and thought into the mainstream of American societal structures and popular imaginations. The fact that Obama "evolved" on Gay Marriage with help from his Catholic buddy Joe Biden, and his determination to mandate contraception as a must-have "medicine" through the offices of Catholic Kathleen Sebelius- all of this plays right into the larger goals of the Catholic Democratic party elite. There has been no such evolution in his comprehension and compassion for the thousands of unborn humans killed every day in abortions, and the threat to religious liberties is finely focused on the authority of Catholic Bishops and the official teachings of the Catholic Magisterium. I believe the Catholic Dems elite would like to re-make American Catholic Bishops in the image of the Anglican church in England- with Obama playing a kind of King Henry VIII role in forcing power transfers ( counting on public/Catholic lay apathy).
 
My conclusion is this- I am not in disagreement with the Catholic Dems elite on an across-the-board basis- I am not a conservative ideologue any more than I am a liberal one. There are political issues where I go left and others where I go right or down the middle- I make the honest effort to stay as close to the official social doctrine teachings of principles, and even the prudential judgment application of those principles as the Bishops and Vatican officials advise. I find that the same powers-that-be that are given Holy Spirit assistance to teach firm principles, are also pretty darn good at putting forth ideas for applying those principles into the real world of political legislation and the like- but I acknowledge it's not an exact science with one formula fits all simplicities, however. That's how I would describe my own efforts in being a wanna-be orthodox, faithful Catholic on matters of social doctrine. Others may disagree- I have no doubt that the Catholic Dem elites I list above are well-intentioned- but I believe they are threatening great harm to many souls and to the future of our Catholic Church as the Hierarchical Institution – founded by Jesus Christ. Reforms should be taken up in a spirit that respects the obedience of Faith. I don't abide by clergy abuses and incompetent administrative decisions made by Catholic bishops- but you don't throw the baby out with the bathwater- just as you don't kill babies in the womb to solve the problems of women and their mates.
William Peter Blatty, well-known novelist, author of the Exorcist, a Georgetown graduate, class of 1950, is spearheading an effort to force Georgetown to reform, or to cease to call itself Catholic.  Here is his letter:
Dear Friends,
I invite you today to join me in The Father King Society to Make Georgetown Honest, Catholic, and Better by signing on to a very special effort here. I ask you also to curtail your donations to Georgetown University for one year.
The late Jesuit Father Thomas M. King was a good friend. I had the privilege of lecturing his theology class, which started the rumor that he had inspired my priestly character in The Exorcist. Father King inspired many other things; and our effort now.
On May 5, 2012, in a speech to American bishops, Pope Benedict XVI called on America's Catholic universities to reaffirm their Catholic identity. The Pope noted the failure of many Catholic universities to comply with Blessed John Paul II's apostolic constitution Ex corde Ecclesiae. The Pope said that preservation of a university's Catholic identity "entails much more than the teaching of religion or the mere presence of a chaplaincy on campus."
For 21 years now. Georgetown University has refused to comply with Ex corde Ecclesiaie ("From The Heart of the Church"), and, therefore, with canon law. And, it seems as if every month GU gives another scandal to the faithful! The most recent is Georgetown's obtuse invitation to Secretary Sebelius to be a commencement speaker.
Each of these scandals is proof of Georgetown's non-compliance with Ex corde Ecclesiae and canon law. They are each inconsistent with a Catholic identity, and we all know it. A university in solidarity with the Church would not do these prideful things that do so much harm to our communion. (You can pen a heartfelt letter to the Cardinal Archbishop of Washington and the Holy Father offering your own experience here.)
In the months to come, The Father King Society will ask Georgetown and the Church for explanations and decisions. In 1991, in an effort led by courageous Georgetown students, my dearly missed classmate, GU Law Center Prof. Richard Alan Gordon, took the awesome step of submitting a canon law petition asking the Church to remove Georgetown's right to call itself Catholic. Then Dean of Students John J. DeGioia had authorized the funding of a pro-abortion student advocacy group. A contemporaneous secret memorandum from the Association of Jesuit Colleges and Universities to the presidents of all Jesuit institutions showed us that Dr. DeGioia's decision was part of a larger scheme: GU was to be the dissident leader for others to follow. Dean Gordon's effort was provocative and drastic, but within months of the filing, Rome required Georgetown to reverse itself, and Georgetown did.
Father Tom King was actively involved and submitted an essay to be used in support of the canon law action. (We post it here.) Soon after the 1991 "GU Choice" funding, a meeting took place on campus that collected the students, teachers, alumni and parents who had reacted to the University's scandal in diverse ways. Fr. King listened intently, and then the mild-speaking priest told us of a call the night before from his brother, also a priest. His brother had said, "Tom, you have to choose sometimes — either you fish or cut bait." Father King told us that he had decided to fish. And now, at long last, so have I. I ask you to join us!
For almost two decades, The Cardinal Newman Society has pursued with true inspiration and devotion its unique ministry to strengthen Catholic higher education in America. CNS has agreed to help us. Likewise, the St. Joseph's Foundation, a Texas charity that focuses on canon law, has been a source of valuable information. We appreciate the help of both apostolates.
We may choose to file a canon action again, one much larger in scale and seeking alternative forms of relief that will include, among others, that Georgetown's right to call itself Catholic and Jesuit be revoked or suspended for a time. We will ask for lesser relief as well. Of course, what we truly seek is for Georgetown to have the vision and courage to be Catholic but clearly the slow pastoral approach has not worked. I invite you to sign the "Mandate of Procurator" on this website so that I, and other alumni, parents, teachers and students, may represent you in this special and historic Church petition. Continue reading →
Msgr. Pope linked to this editorial from the Catholic Standard.  It condemns Georgetown's decision to invite Kathleen Sebelius to speak at a commencement, and does so in unequivocal terms.  Here's one key graph:
Founded in 1789 by John Carroll, a Jesuit priest, Georgetown University has, historically speaking, religious roots. So, too, do Harvard, Princeton and Brown. Over time, though, as has happened with these Ivy League institutions, Georgetown has undergone a secularization, due in no small part to the fact that much of its leadership and faculty find their inspiration in sources other than the Gospel and Catholic teaching. Many are quite clear that they reflect the values of the secular culture of our age. Thus the selection of Secretary Sebelius for special recognition, while disappointing, is not surprising.
And then this:
With all of the people struggling so hard to preserve freedom of religion, and with all that the United States Conference of Catholic Bishops has said in defense of this important value, Georgetown's choice of the architect of the radical challenge of such freedom for special recognition can only be seen as a statement of where the university stands – certainly not with the Catholic bishops.
The editorial is not mincing words.  It is plainly stating that Georgetown is, for all intents and purposes, no longer a Catholic university.  As Msgr. Pope notes, these words come from the Archdiocese's official newspaper, and therefore had to be signed off on by the Cardinal's senior staff.
There's much more, and Msgr. Pope also adds his own take on the editorial.
Yet another controversial speaker at a Catholic college:
In a move already denounced by Catholic bishops & other leading religious conservatives, St. Sincerus University, the nation's 84th largest Catholic university, has invited Satan to deliver its commencement speech later this month. Also known as the Prince of Darkness, Lucifer, &, more popularly, the Devil, Satan is a divisive figure among Catholics & other Christians. Several Catholic universities have upset religious conservatives in recent years by inviting controversial figures to deliver commencement speeches, as when the University of Notre Dame, the nation's largest Catholic University, invited President Barack Obama, who supports a woman's right to abortion, in 2009. The invitation to Satan by SSU president Fr. Thad Despereaux comes at a time when many Catholics are highly critical of the Obama administration's attempts to reform health care, which some claim would force Catholic institutions to violate their Church's teachings by providing contraceptives as part of their health insurance plans. Fr. Despereaux, in comments made to the Daily Sham, SSU's student newspaper, said that having Satan on campus gives bold witness to a central Catholic principle that God can be found in all things. "The continuing politicization of the faith indicates just how important it is for us to build bridges," Fr. Despereaux said. "Our whole mission as a university is to bring people together. Satan is badly misunderstood by many people, & we hope to show our graduates that stereotypes, & the hatred they engender, have no place on a Catholic campus. As Catholics we are to hate hate." Continue reading →
If you're still clinging to the fiction that Georgetown University is a Catholic institution then this should disabuse you of that notion.
In what can only be interpreted as a direct challenge to America's Catholic bishops, Georgetown University has announced that "pro-choice" Catholic Kathleen Sebelius, Secretary of the Department of Health and Human Services (HHS) and lead architect of the Obama administration's assault on religious freedom through the HHS contraception mandate, has been invited to speak at one of Georgetown's several commencement ceremonies.

The Cardinal Newman Society has posted a petition to protest this outrage here: GeorgetownScandal.com.  It has also alerted Washington Cardinal Donald Wuerl and sent a letter to Georgetown President John DeGioia urging him to immediately withdraw the invitation.
It is a scandal time any time a Catholic politician who so publicly breaks with Church teaching is invited to speak at a nominally Catholic institution.  That Georgetown has decided to invite Sebelius after all that has taken place can only signal that Georgetown is laying down the gauntlet, and they are firmly in the camp of the dissident left.
H/t: CMR.
Point of Clarification: Sebelius will be addressing the Public Policy Institute, not the university generally.  This hardly diminishes the university's guilt.  Somebody high up still had to approve of her speaking to the school, and her appearance at any university function as an invited speaker is a disgrace.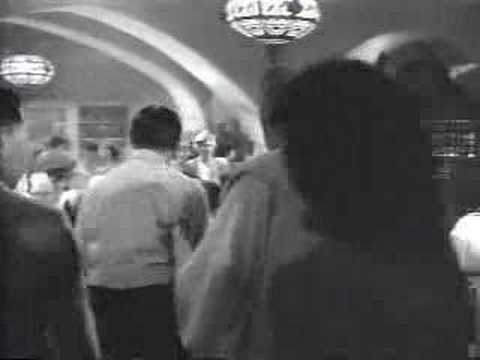 Daffyd at the blog Big Lizards has a post which spells out what everyone should understand now:  ObamaCare in general, and the HHS Mandate in particular, was never about healthcare:
Never was it about health insurance for the poor and uninsured; it was always about the federal government seizing control not only of the health care of individuals but also nationalizing those state and local health programs already in place.  ObamaCare was, first and last, a power grab by the federal government at the expense of states, local governments, and individual Americans.
So please, let's not imitate Captain Renault in Casablanca — shocked, shocked to discover that Barack Obama has violated our First-Amendment right to freedom of religion!  In fact, that specific mandate was at the heart of ObamaCare tyranny:  a frontal assault on the Catholic church in particular, which is so virulently hated by the gay-activist and feminist wings of the Left.
The only element of this policy that should shock anyone is the unbelievably hamfisted way that Obama decreed it:  A politically savvy politician would have patiently held off until after the election, giving himself two years to allow the furor to die down.
Instead, the president once again mistook unanimity among his left-liberal friends for a Progressivist "consensus" among the American people; he lives in a bubble of epistemic closure, talking only to true-blue believers on the left.  I formerly gave him the nickname "Lucky Lefty," because (a) he is left handed, (b) he is left-leaning, and (c) he was extraordinarily lucky.  Well he's still (a) and (b), but not so much (c) anymore, so I can no longer call him that.
Obama's new nickname is "Bubble Boy," honoring his world view. Continue reading →
On Wednesday, Health and Human Services Secretary Kathleen Sebelius overruled an expert panel at the FDA which had recommended allowing children under 17 to purchase the "morning after pill" Plan B One-Step over the counter. Under current regulations, Plan B is available without a prescription to people 17 and over, but those 16 and under would need a prescription in order to purchase it. The pill is designed to be taken within 72 hours after having "unprotected" sex and is claimed to reduce the chances of pregnancy from such sex from 1 in 20 to 1 in 40. It does this by preventing ovulation through a boost in hormones. Like other forms of hormonal birth control, it also serves to make the uterine lining more resistant to implantation by a fertilized egg, so even if ovulation does occur (or has already done so) it can make spontaneous miscarriage/abortion of the zygote far more likely. As such, it is often considered potentially a form of early abortion, though the frequency with which it acts through preventing a zygote from implanting (versus acting through preventing ovulation) is not known.
In prior policy moves in relation to Plan B, the Bush Administration had originally overruled a request that the pill be made available over the counter, but eventually allowed it for purchasers who were 18 or over. The Obama administration acted in 2009 to make Plan B available to those 17 and over, but until now has continued to require a prescription for those young. This means that the pill (which costs around $50 per dose) is generally held behind the pharmacy counter and provided without a presciption to those who show ID proving they are 17 or over.
This latest move on Plan B has many left leaning commentators up in arms, accusing the Obama Administration of ignoring 'science' and bowing to the interests of the religious right. James Fallows at The Atlantic compares the move to something one would expect from a Michelle Bachman administration and suggests Sebelius and Obama should be criticized accordingly. Continue reading →
Archbishop Raymond Burke has long been held with disdain (or outright revulsion) by liberal Catholics for his penchant to speak bluntly on various issues — from his cautioning the Democrats that they risk becoming "the party of Death" for their grievous stance on bioethical issues), to his disapproval of Obama's appointment of Kathleen Sebelius to Secretary of Health and Human Services to his weighing in on the matter of reception of communion by publicly disobedient Catholics (see The Discipline Regarding the Denial of Holy Communion to Those Obstinately Persevering in Manifest Grave Sin Periodica de Re Canonica vol. 96 (2007)). His appointment by Pope Benedict XVI to the office of Prefect of the Supreme Tribunal of the Apostolic Signatura was interpreted both as sign of the Pope's favor (by conservatives) as well as perhaps a "punishment of sorts" by liberals, who hoped that his outspokenness on American political affairs would be muted by geographical distance.
Guess again. From National Catholic Reporter's "man in Rome" John Allen Jr. comes the news that, with his Oct. 17 appointment to the powerful Congregation for Bishops, Burke's influence is set to grow:
When a diocese becomes vacant, it's the job of the papal nuncio, or ambassador, in that country to solicit input on the needs of that diocese and to work with the local bishops and bishops' conference to identify potential nominees. The nuncio prepares a terna, or list of three names, which is submitted to the Congregation for Bishops, along with extensive documentation on the candidates.

Members of the congregation are expected to carefully review all the documentation before meetings, and each is expected to offer an opinion about the candidates and the order in which they should be presented to the pope. Ultimately, it's up to the pope to decide who's named to any given diocese, but in most cases popes simply sign off on the recommendations made by the congregation.

To be sure, Burke's nomination doesn't mean he can single-handedly control who becomes a bishop, whether in the United States or anywhere else. … on the other hand, Burke's influence may grow with time.

He's by far the youngest of the current crop of Americans on the congregation (the next youngest, Levada, is 73, and Rigali is 74). Since appointments are for five-year terms and may be renewed until a prelate reaches the age of 80, Burke could be involved in bishops' appointments for the next two decades. At some point he may well become the senior American in the process, with a correspondingly greater impact.
As Allen concludes: " If anyone suspected that the decision to bring Burke to Rome last year was a way of muzzling him, or limiting his influence in the United States, it certainly doesn't seem to be playing out that way."
Father Roger J. Landry concludes here that the strategy of the Church to privately persuade Catholic pro-abort pols of the errors of their ways has been a flat failure.
"Let us take an honest look at the numbers. When we survey the long list of pro-choice Catholic politicians from both parties — Kennedy, Kerry, Giuliani, Schwarzenegger, Daschle, Dodd, Durbin, Leahy, Mikulski, Pelosi, Delahunt, Capuano, Markey, McGovern, Meehan, Granholm, Sebelius, Pataki, Richardson, Cellucci, Cuomo, and Biden to name just a handful — is it possible to say that the strategy has worked with any of them? Over the last three and a half decades, can we point to even one success story?
Another way to assess the results of the education-alone strategy is to measure the direction that pro-choice Catholic politicians have moved over the years. Even if they haven't experienced a total conversion, have they moved closer toward limiting abortions or toward making abortions easier to access? The facts show that the vast majority of personally opposed, publicly pro-choice Catholic legislators have become far less personally opposed and far more publicly in favor over the duration of the strategy.
In the initial years after Roe versus Wade, publicly pro-choice Catholic legislators generally whispered their support for abortion. They displayed a palpable sense of shame, letting their abortion position out just enough so that it wouldn't cost them the votes of abortion supporters. That discomfort began to dissipate after Governor Mario Cuomo's 1984 pro-choice defense at Notre Dame. We've now come to a situation when pro-choice Catholic legislators vigorously curry the favor of Planned Parenthood, NARAL Pro-Choice America and Emily's List;  scores of Catholics in Congress have the chutzpah to co-sponsor the Freedom of Choice Act, which would eliminate almost every abortion restriction ever passed at the federal or state level; and 16 out of 25 Catholic Senators vote against conscience protections to prevent their fellow Catholics in the medical field from being forced to participate in abortions and sterilizations."
Father Landry ends by suggesting a new approach, perhaps we might call it the "more than hot air" approach:
"Jesus spoke of a different way in the Gospel (Mt 18:15-18). It involves not merely general educational statements that we hope offenders will apply to themselves in conscience, but the type of one-on-one instruction traditionally called fraternal correction. If that fails, and fails repeatedly, Jesus enjoined us to regard the offender as someone who no longer belongs to the community, who is no longer a member in good standing. This may seem harsh, but we should remember that Jesus always seeks nothing but the best for his Church and for individual sinners, even obstinate sinners. Implied in Jesus' strategy is that education involves not just information, but formation, and that you can't form disciples without discipline. This is a lesson that, after four decades of the undeniable failure of another approach, we need to consider anew."
Hattip to my friend the ever vigilant Jay Anderson at Pro Ecclesia,  and please go here to read his comments on Father Landry's argument.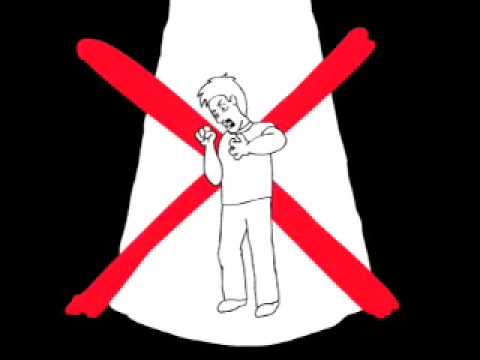 Hattip to Ed Morrissey at Hot Air for the above video which was produced by the Independence Institute.  As Barabara Wagner learned, the Oregon Health Plan would pay for her to kill herself but will not pay for Tarceva to fight her lung cancer.  But that's just Oregon, maybe ObamaCare wouldn't ration health care? Continue reading →
Hattip to the ever reticent Lads and Lasses at the Lair of the Catholic Cavemen. Yesterday I had a post celebrating the warm reception that Secretary Sebelius and Senator Specter received at a town hall meeting.  Now the indispensable Iowahawk has thoughtfully penned here, a response to the voters for Secretary Sebelius and Senator Specter.  No doubt they will be duly appreciative of his efforts, and Iowahawk will probably enjoy his time on the no-fly list.