Justice Antonin Scalia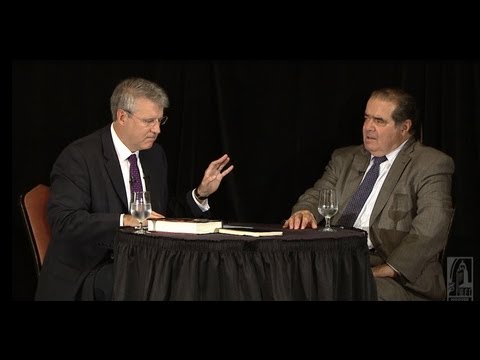 In times of war the laws fall silent.  That is from the Latin maxim Inter Arma Enim Silent Leges.  A  study of history reveals just how true that is, and Justice Scalia reminds us of that fact:
U.S. Supreme Court Justice Antonin Scalia told law students at the University of Hawaii law school Monday that the nation's highest court was wrong to uphold the internment of Japa­nese-Americans during World War II but that he wouldn't be surprised if the court issued a similar ruling during a future conflict.
Scalia was responding to a question about the court's 1944 decision in Kore­ma­tsu v. United States, which upheld the convictions of Gordon Hira­ba­ya­shi and Fred Kore­ma­tsu for violating an order to report to an internment camp.
"Well, of course, Kore­ma­tsu was wrong. And I think we have repudiated in a later case. But you are kidding yourself if you think the same thing will not happen again," Scalia told students and faculty during a lunchtime question-and-answer session.
Scalia cited a Latin expression meaning "In times of war, the laws fall silent."
"That's what was going on — the panic about the war and the invasion of the Pacific and whatnot. That's what happens. It was wrong, but I would not be surprised to see it happen again, in time of war. It's no justification but it is the reality," he said.
Avi Soifer, the law school's dean, said he believed Scalia was suggesting people always have to be vigilant and that the law alone can't be trusted to provide protection.
Go here to read the rest.
Internment camps were set up after Pearl Harbor during the invasion scare.  Several thousand Italian-Americans and eleven thousand German Americans were interned during the war, but these were individuals who were picked up because investigations indicated that they could be a domestic threat.  The west coast  Japanese were simply scooped up with no individual investigations.  J. Edgar Hoover, head of the FBI, opposed the internment of the Japanese, regarding it as completely unnecessary, but his views sadly were ignored.  About 120,000 Japanese -Americans were interned during the war, the vast majority loyal Americans.
The Supreme Court upheld the constitutionality of the internment in the case of Korematsu v. United States.  The vote was 6-3.  Six out of the eight Supreme Court Justices appointed by FDR voted to affirm the constitutionality of the internment.  The lone Republican on the court, Justice Owen Roberts, wrote a dissent which deserves to be remembered.  It begins simply and directly:
I dissent, because I think the indisputable facts exhibit a clear violation of Constitutional rights.
This is not a case of keeping people off the streets at night as was Kiyoshi Hirabayashi v. United States,  320  U.S. 81, 63 S.Ct. 1375,  [323  U.S. 214, 226] nor a case of temporary exclusion of a citizen from an area for his own safety or that of the community, nor a case of offering him an opportunity to go temporarily out of an area where his presence might cause danger to himself or to his fellows. On the contrary, it is the case of convicting a citizen as a punishment for not submitting to imprisonment in a concentration camp, based on his ancestry, and solely because of his ancestry, without evidence or inquiry concerning his loyalty and good disposition towards the United States. If this be a correct statement of the facts disclosed by this record, and facts of which we take judicial notice, I need hardly labor the conclusion that Constitutional rights have been violated. →']);" class="more-link">Continue reading →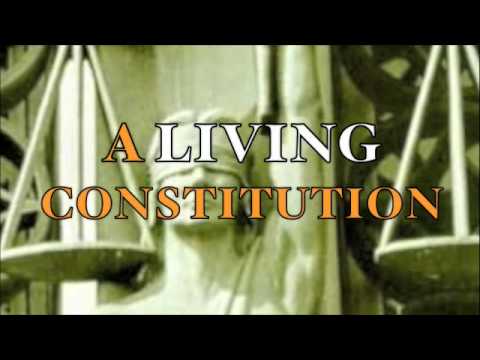 Fred Biery, a Bill Clinton appointee, is a Federal District Judge down in Texas.  In order to satisfy two village atheist parents of a student who contend that their 18 year old "child" will be irreparably damaged if any prayer escapes any lips during his high school commencement ceremony, Biery has banned all prayer at the high school commencement of the Medina Valley Independent School District on Saturday.  This includes the Judge censoring the speech of the valedictorian of the graduating class, Angela Hildebrand, a Catholic, who wished to say a prayer in her speech.
Chief U.S. District Judge Fred Biery's order against the Medina Valley Independent School District also forbids students from using specific religious words including "prayer" and "amen."
The ruling was in response to a lawsuit filed by Christa and Danny Schultz. Their son is among those scheduled to participate in Saturday's graduation ceremony. The judge declared that the Schultz family and their son would "suffer irreparable harm" if anyone prayed at the ceremony.
Texas Attorney General Greg Abbott said the school district is in the process of appealing the ruling, and his office has agreed to file a brief in their support.
"Part of this goes to the very heart of the unraveling of moral values in this country," Texas Attorney General Greg Abbott told Fox News Radio, saying the judge wanted to turn school administrators into "speech police."
I've never seen such a restriction on speech issued by a court or the government," Abbott told Fox News Radio. "It seems like a trampling of the First Amendment rather than protecting the First Amendment."
Judge Biery's ruling banned students and other speakers from using religious language in their speeches. Among the banned words or phrases are: "join in prayer," "bow their heads," "amen," and "prayer."
He also ordered the school district to remove the terms "invocation" and "benediction" from the graduation program.
"These terms shall be replaced with 'opening remarks' and 'closing remarks,'" the judge's order stated. His ruling also prohibits anyone from saying, "in [a deity's name] we pray."
Should a student violate the order, school district officials could find themselves in legal trouble. Judge Biery ordered that his ruling be "enforced by incarceration or other sanctions for contempt of Court if not obeyed by District official (sic) and their agents."
The Texas attorney general called the ruling unconstitutional and a blatant attack from those who do not believe in God — "attempts by atheists and agnostics to use courts to eliminate from the public landscape any and all references to God whatsoever."
"This is the challenge we are dealing with here," he said. "(It's) an ongoing attempt to purge God from the public setting while at the same time demanding from the courts an increased yielding to all things atheist and agnostic."
→']);" class="more-link">Continue reading →