Journalism
John L. Allen Jr., otherwise referred to in most circles as John Allen, is the prolific writer for the dissident Catholic newspaper National Catholic Reporter has come out defending L'Osservatore Romano in the recent Pope Condom Comments controversy.
John Allen laid the blame clearly on orthodox/conservative Catholic bloggers for "jealousy, politics, and dated expectations of how the Vatican paper ought to behave." referring to critics of L'Osservatore Romano and its editor Gian Maria Vian, of which I am one of those critics.
Mr. Allen, by "dated expectations of how the Vatican paper ought to behave", do you mean as in defending Church teaching and not embarrassing the pope at all costs?
Are you kidding me?
UPDATED BELOW
The vast JournoList conspiracy can be called over-heated rhetoric.
But then again, facts get in the way.
The liberal staff writer for the Washington Post, Howard Kurtz, agrees with me on the left-leaning JournoList:
To conservatives, it is a pulling back of the curtain to expose the media's mendacity.

To liberals, it is a selective sliming based on e-mails that were supposed to remain private.

But there is no getting around the fact that some of these messages, culled from the members-only discussion group Journolist, are embarrassing. They show liberal commentators appearing to cooperate in an effort to hammer out the shrewdest talking points against the Republicans — including, in one case, a suggestion for accusing random conservatives of being racist.

Tucker Carlson's Daily Caller site, which has been dribbling out the e-mails, drew fresh reaction Thursday with a piece about Journolist members savaging Sarah Palin. The former Alaska governor responded with a slam at the media's "sick puppies," saying she was confronted during the 2008 campaign by "hordes of Obama's opposition researchers-slash-'reporters.' " But the people making the most stridently partisan comments in the invitation-only group weren't reporters at all — they were out-of-the-closet liberals acting like, well, liberals.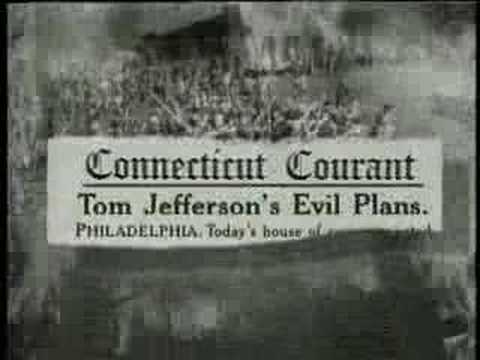 Americans often complain about how dirty and mudslinging politics have become.  This complaint demonstrates the lack of knowledge of their own history that many Americans today display.  As the imaginary attack ad by Adams at the beginning of this post illustrates, politics tended to be much less restrained in political attacks in the early days of our Republic.  During the campaign of 1800, Jefferson and Adams, two of the primary Founding Fathers, were called every name imaginable.   Jefferson was called, among many other things, an atheist, a weakling, a coward, a libertine, mean-spirited, low-lived fellow, and the son of a half-breed Indian squaw sired by a Virginia mulatto.    A few of the insults hurled at  Adams included  fool, hypocrite, criminal, tyrant, and that he was possessed of a hermaphroditical character which had neither the force or firmness of a man, nor the gentleness and sensibility of  a woman.  The passions that were roused in that campaign are shown by gentle Martha Washington, the widow of George, telling a clergyman that Jefferson was one of the most detestable of mankind.  The press were at the forefront of this battle, with the papers of the day wearing their political affiliations emblazoned in their headlines.
And so it remained in America until after World War ii.  Up until that time, most  papers adhered to a set of political beliefs determined by the owners of the papers, and they were very upfront about it.  It was only in the postwar era, with the attempt to instill professionalism into the always somewhat disreputable ink-stained wretches, that the concept of objective journalism came to be prized as a goal and embraced by most organs of the media.  Papers that wore their ideological hearts on their sleeves, the prime example being the New Hampshire Union Leader, were viewed as survivors of an earlier stage of journalism that the press had outgrown.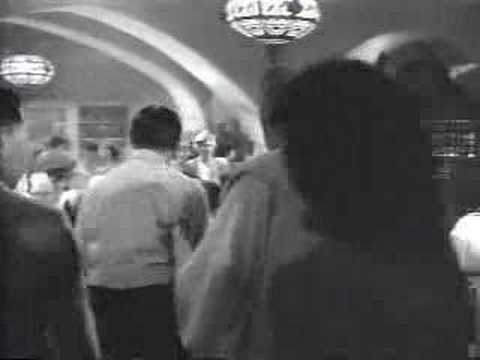 Hattip to Ed Morrissy at Hot Air.  The Washington Post hired David Weigel, who has previously come to the attention of this blog here,  to report to their readership on that strange group called American conservatives.  This small and obscure group, only 42% of the adult population of the US according to the latest Gallup poll released today and twice the number of self-identified liberals, was the focus of the reporting of David Weigel.  To my non-surprise, Weigel is now revealed in his own words to be a bitter Democrat partisan and uber-liberal:
Weigel was hired this spring by the Post to cover the conservative movement. Almost from the beginning there have been complaints that his coverage betrays a personal animus toward conservatives.  Emails obtained by the Daily Caller suggest those complaints have merit.
Breaking News: The USA Today is reporting that Helen Thomas has retired following her anti-Semitic comments from last week (Biretta tip to TAC reader Phillip)
The Hearst Corporation, which owns Hearst Newspapers, continues to stand behind their 'news reporter' the anti-Semite Helen Thomas despite video evidence of her anti-Semitic remarks.
In her anti-Semitic remarks she called on Jews in the Middle-East to 'get the hell out of Palestine' and go back home to 'Germany' and 'Poland'.  Apparently forgetting that they have been inhabiting the Holy Land for several thousands of years.
The Hearst Corporation, Helen Thomas' employer, continues to stand behind her, but are saying her comments do not represent the values of the Hearst Corporation.
Matt Rooney of The Save New Jersey Blog apparently enjoyed watching this video of what I believe to be a liberal reporter being put in his place by Republican Governor of New Jersey Chris Christie.
Last Friday on October 30 the mainstream media here in America reported inaccurately that the Vatican was warning parents that Halloween is 'anti-Christian'.  Of course no such thing occurred.  The Vatican did not say that Halloween is 'anti-Christian', in fact they didn't say anything at all.
On that same day, Jack Smith of The Catholic Key Blog debunked the story with yeoman's work finding the source of the "alleged" Vatican Halloween Warning to a priest of the Spanish Bishop's Conference by the name of Fr. Joan Maria Canals, CMF, a liturgy expert.  I followed up with a posting on this website early the next day supplementing Jack Smith's findings with common mistakes made in reporting what is and isn't official.
I then submitted my article to several news organizations, including the Drudge Report and the USA Today.  Additionally I left comments and sent emails explaining why their reporting was inaccurate.  To their credit, both the Drudge Report and the USA Today, rectified the situation some extent.
The Drudge Report removed the link to the Daily Mail late Saturday morning.  Then early Monday afternoon on November 2, Doug Stanglin, who wrote the piece that inaccurately attributed the Vatican warning parents of the anti-Christian nature of Halloween, followed up with our side of the story.
Hattip to Ed Morrissey at Hot Air. Back in June I wrote a post noting that the LA Times had written an article describing the upside of unemployment under Obama.  Now the New York Times has gotten into the act with an article here:
Liberals and Democrats have accused many Americans of overreacting to the speech that President Obama will be delivering to school children today (at 11:00 am Central Daylight Time).
On the surface this would seem a fair evaluation but if you dig a little deeper, those on the Left may well be making another crucial misdiagnosis of the source and cause of this reaction.
First lets examine the prism that those on the Left have viewed this reaction.
Van Jones resigned under pressure from conservatives and Republicans as more information leaked out concerning the character of his person.
After insulting Republicans and being found out as a "Truther", someone who believes President Bush allowed 9/11 to occur, his past transgressions and militant associations became to much for the Obama administration to bear.
Being a self-avowed Communist and a black nationalist also contributed to his downfall despite the mainstream medias blackout of reporting any news that may harm President Obama.  In the end the American people were able to relay their displeasure at another Obama mishap without ABC, CBS, NBC, CNN, MSNBC, the New York Times and the Washington Post doing their best at doing a horrible job of journalism.
This says a lot about President Obama's character and vetting process.  Especially after spending 20 years attending the racist Jeremiah Wright's church and his ties to the Weatherman Underground terrorists, it is becoming troubling that our own president even associates with people of such poor character.
A bitter and disturbed Van Jones wrote in his resignation letter that ordinary Americans are "… using lies and distortions to distract and divide."
It not only looks like our president shows signs of incompetence, but he also makes some pretty poor choices when it comes to choosing members of his administration.  His vetting process is a lark and the rest of America is finally realizing the nightmare we have on our hands.
Jimmy Carters second term.
_._
To read more on Van Jone's resignation go to the Washington Times article by Christina Bellantoni by clicking here.
Catholic convert Robert Novak died today.  He was many things:  a fellow University of Illinois alum, a devoted family man married to his beloved wife for 47 years, and a hard bitten journalist with a nose for news unrivaled in the business.  Novak was a conservative, but he never let his politics get in the way of a story.  Always staunchly pro-life, and respectful of Catholicism, his embrace of the Faith a decade ago came as little surprise to me.  I never met him, but I will sorely miss his presence in the public square.  May he  now be enjoying the Beatific Vision.