John Brown's Body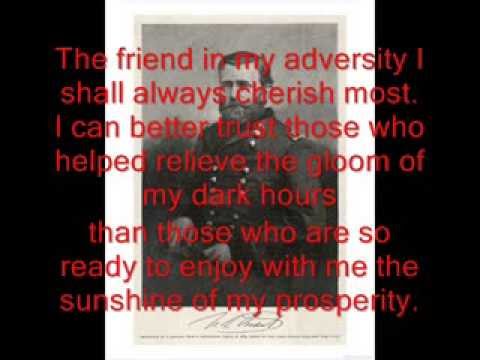 I feel that we are on the eve of a new era, when there is to be great harmony between the Federal and Confederate. I cannot stay to be a living witness to the correctness of this prophecy; but I feel it within me that it is to be so. The universally kind feeling expressed for me at a time when it was supposed that each day would prove my last, seemed to me the beginning of the answer to "Let us have peace."  
Ulysses S. Grant, written just before his death
Something for the weekend.  Quotations from Ulysses S. Grant to the Beatles song  In My Life.  A follow up to my post on Robert E. Lee, the Beatles and the Internet.  Another demonstration of what a wild and wacky place the internet truly is!
Few men in American history have gone from complete obscurity to being a  central figure in the life of the nation faster than Ulysses Simpson Grant.  Known as Sam Grant by his West Point friends, his first two initials making Sam an inevitable nickname, Grant had an unerring ability to fail at everything he put his hand to, except for war, his marriage and his last gallant race against the Grim Reaper, as he was dying of cancer, to finish his memoirs and provide financially for his wife and children.  Most great figures in our history have known success more than failure.  Not so Sam Grant.  He would encounter humiliating defeats throughout his life, from beginning to end.
At the beginning of the Civil War, he was a clerk, barely able to support his family.  Seemingly a dull plodder, but possessed of iron determination and an uncanny ability to never let the trees obscure the forest;  happily married and a firm believer in God, but subject to bouts of depression when he would grasp for the bottle;  the shabby little man who, incredibly, ended up winning the greatest war in American history.
His men didn't hold him in awe as Lee's men did Lee;  Grant was far too common and prosaic a figure for that.  However, they did respect him, as this section of Stephen Vincent Benet's epic poem on the Civil War, John Brown's Body, indicates: Continue reading →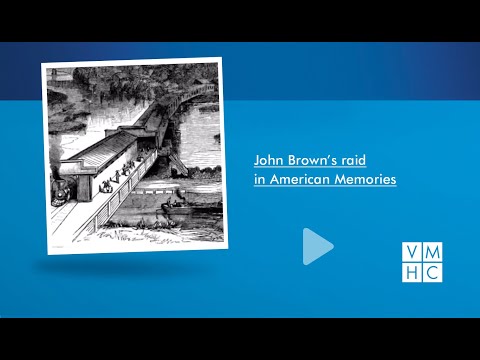 Our history has its share of odd characters, but surely none odder than John Brown.  An Old Testament prophet somehow marooned in Nineteenth Century America, John Brown preached the wrath of God against slave holders and considered himself the bloody sword of the Almighty.  It is tempting to write off John Brown as a murderous fanatic, and he was certainly that, but he was also something more.
The American political process was simply unable to resolve the question of slavery.  Each year the anti-slavery and pro-slavery forces battered at each other with no head way made.  Bleeding Kansas was the result of Stephen A. Douglas' plan to simply let the people of the territory resolve the issue.  Where ballots cannot, or will not, resolve a question of the first magnitude in a democracy, ultimately bullets will.   A man like Brown, totally dedicated to the anti-slavery cause, was only too willing to see violence resolve an issue that the politicians would not.
Brown attacked a great evil, American slavery, but he was also  a murderer, as the five pro-slavery men he had dragged from their houses at night and hacked to death at Pottawotamie in Kansas with home made swords would surely attest.   His raid on Harper's Ferry was a crack-brained expedition that had absolutely no chance of success, and yet his raid helped bring about the huge war that would ultimately end slavery.
 After his mad and futile attempt to start a slave insurrection at Harper's Ferry in 1859, Brown was tried and hung for treason against the state of Virginia.  He considered his trial and treatment quite fair and thanked the Court.  Brown impressed quite a few Southerners with the courage with which he met his death, including Thomas Jackson, the future Stonewall, who observed his execution. 
Brown of course lit the fuse for the Civil War.  He convinced many moderate Southerners that there were forces in the North all too ready to incite, in the name of abolition, a race war in the South.  The guns fired at Harper's Ferry were actually the first shots of the Civil War.
Brown, as he stepped forward to the gallows, had a paper and pen thrust into his hand by a woman.  Assuming for the last time the role of a prophet, Brown wrote out, "I, John Brown, am now quite certain that the crimes of this guilty land will never be purged away but with blood."
Abraham Lincoln commented on Brown at his Cooper's Union  speech on February 27, 1860 and took pains to separate the Republican Party from Brown: Continue reading →