Jesuits
Throughout the last few years and specifically the last decade or so, the voluminous number of kooky quotes and statements coming from religious believers (heterodox Catholics included) and non believers alike is mind boggling. It can't but help push the reasonable minded into the Catholic Church. Most casual observers are familiar with the number of high profile converts and reverts to the Catholic Church in the last 25 years or so. They range from theological luminaries like Dr Scott Hahn and Dr Francis Beckwith to political figures like Deal Hudson, Laura Ingraham and former Speaker of the House Newt Gingrich. Many like them have come to the Church after years of study and reason, but many also have come to the Church after years of seeing their particular religious denomination become unrecognizable.
The latest world calamity has given us two examples of sheer kookery coming from a religious leader and a secular voice. After the horrific earthquake that left the western world's most impoverished nation in tatters, the Reverend Pat Robertson chimed in with a quote that was not only tragically insensitive but historically inaccurate. The onetime presidential candidate (who actually came in second in the 1988 GOP Iowa Caucus) and a leading voice of the Evangelical world blamed the earthquake on Voodoo, a cult that sadly far too many people practice in Haiti.  Robertson voiced his opinion on his popular 700 Club television program. Robertson repeated the fundamentalist canard that in the early 1800s the leaders of a slave revolt fighting against French colonial forces forged a pact with the Satan to thrown off the chains of their oppressors.
Hattip to Midwest Conservative Journal.  The latest in my on-going series on the follies of some modern Jesuits.  Proving yet again that they have the charism of being impervious to irony, the editorial board of America magazine announced that they were awarding the Archbishop of Canterbury, Rowan Williams, the Campion Award.  Considering the fact that Saint Edmund Campion, SJ, was martyred for his efforts to give spiritual succor to Catholics unwilling to desert the Faith for the Church of England, one might think that even the denizens of the editorial board of America might regard this as a trifle odd.  However, it actually makes sense when you think about it.  First, it allows them to take a backhanded slap at the Anglican initiative of the Pope, and, second, what the Church of England has morphed into, a left wing pressure group with prayers, is frankly what America has been championing for years in the Catholic Church.  Their hopes have been crushed, but they can by this award salute Rowan Williams, and give another gesture to the Pope.
[From the website]: The New Jesuit Review has as its goals the recovery of Jesuit spirituality from its authentic sources and reflection by contemporary Jesuits on its significance for their lives. The writings of St. Ignatius and the First Companions, the lives of Jesuit saints and martyrs, and classics of Jesuit spirituality are examined in the spirit of Perfectae Caritatis, the Decree on the Adaptation and Renewal of Religious Life of the Second Vatican Council:
It redounds to the good of the Church that institutes have their own particular characteristics and work. Therefore let their founders' spirit and special aims they set before them as well as their sound traditions — all of which make up the patrimony of each institute — be faithfully held in honor. (Perfectae Caritatis, 2)
A promising venture (HT: Fr. John Zuhlsdorf).
America, the Jesuit magazine, has an article against the new Roman Missal translation which attempts to rectify some of the truly wretched translations that the English speaking peoples of the world had foisted upon them in the Sixties.  The piece is written by Father Michael G. Ryan.  Little did he know that he was going to be subject to one of the best fisks ever delivered by the Master of the Fisk, Father Z.
"What if we, the parish priests of this country who will be charged with the implementation, were to find our voice and tell our bishops that we want to help them avert an almost certain fiasco? What if we told them that we think it unwise to implement these changes until our people have been consulted in an adult manner that truly honors their intelligence and their baptismal birthright? [What would that entail, this "consulting our people"?  Would that mean, what… having our people do the translation?  Would it involve, what… voting?] What if we just said, "Wait, not until our people are ready for the new translations, but until the translations are ready for our people"?  [How would that work, exactly?]
Heeding Our Pastoral Instincts [Two really precise terms there!]
The bishops have done their best, [But apparently, they did a pretty bad job of it, according to the writer.  Maybe "our people" can do a better job of making these decisions.  Right!  The bishops shouldn't decide!  "Our people" should decide!  Down with the bishops!  Up with "our people"!  UNITE!  Crush the IMPERIALIST…. er um… okay… sorry…. I digress….] but up to now they have not succeeded. Some of them, led by the courageous and outspoken former chairman of the Bishops' Committee on the Liturgy, Bishop Donald Trautman of Erie, Pa., [ROFL! You knew his name would pop up, right!] tried mightily [What a Hercules, he!  What a David!  What a …  er… um…. sorry….] to stop the new translation train but to no avail. The bishops' conference, marginalized and battle-weary, allowed itself slowly but steadily to be worn down. [By those wicked new translation loving types!  DOWN WITH THEM!] After awhile the will to fight was simply not there. Acquiescence took over to the point that tiny gains (a word here, a comma there) were regarded as major victories. Without ever wanting to, the bishops abandoned their best pastoral instincts and in so doing gave up on the best interests of their people.  [The writer is pretty worked up.]"
Go here to read the whole fisk.  It is not to be missed.
Part 4 of my series on great Jesuits in American history
Perhaps there are braver men than Walter Ciszek, but they don't come readily to mind.  Hard enough to be brave for a short period when the adrenaline is flowing.  Ciszek was brave under often horrendous circumstances for almost a quarter of a century.
Born in Shenandoah, Pennsylvania on November 4, 1904, the son of Polish immigrants, he grew to be  a wild, tough kid, a bully and gang member.   He therefore floored his parents when he told them he wanted to be a priest.  Entering a minor seminary he remained tough as he related:
"And I had to be tough. I'd get up at four-thirty in the morning to run five miles around the lake on the seminary grounds, or go swimming in November when the lake was little better than frozen. I still couldn't stand to think that anyone could do something I couldn't do, so one year during Lent I ate nothing but bread and water for the forty days –another year I ate no meat at all for the whole year –just to see if I could do it. "
Always looking for a challenge, Ciszek simply presented himself to the Jesuit provincial in the Bronx in 1928 and announced, "I'm going to be a Jesuit!" Continue reading →
Number 3 of my series on great Jesuits of American history.
A year before the colonies won their fight for independence, John McElroy first saw the light of day in Brookeborough, County Fermanagh, Ireland on May 11,1782.  At this time English imposed penal laws meant that Irish Catholics were treated like helots in their own land.  The great Edmund Burke described the penal laws well:
"For I must do it justice;  it was a complete system, full of coherence and consistency, well digested and well composed in all its parts.   It was a machine of wise and deliberate contrivance, as well fitted for the oppression, impoverishment and degradation of a people, and the debasement of human nature itself, as ever proceeded from the perverted ingenuity of man."
As a result of these laws McElroy could receive little education in Ireland.  Ambition and a thirst for knowledge caused him, like many Irish Catholics before and since, to emigrate to the US, landing on our shores in 1803.  He became a bookkeeper at Georgetown College, studying Latin in his off hours.  In 1806 he joined the Jesuits as a lay brother, but his intelligence and his industry quickly marked him down to his Jesuit superiors as a candidate for the priesthood.  Ordained in 1817 , for several years he served at Trinity Church in Georgetown, until being transferred to Frederick, Maryland, where, during the next twenty-three years, with the boundless energy which was his hallmark,  he built Saint John's Church, a college, an orphan's asylum, and the first free schools in Frederick.  He was then transferred back to Trinity in Georgetown where he remained for a year until the Mexican War began.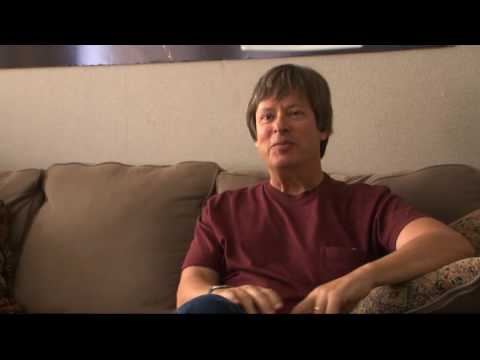 Hattip to Instapundit.  Part of my ongoing series on the follies of some Jesuits in this country.  Marquette is a Jesuit run university in Milwaukee, Wisconsin.  Notoriously, Marquette has employed as a  Professor of Theology for decades Daniel C. Maguire.  Maguire is an ex-priest.  He has long been an ardent pro-abort.  He has been an adviser of the pro-abort group Catholics For a Free Choice for decades.  One of his recent books is Sacred Choices which is a look at the right to contraception and abortion in ten religions.  In 2007 the USCCB publicly condemned as erroneous various aspects of the views propounded by Maguire and the statement can be read here.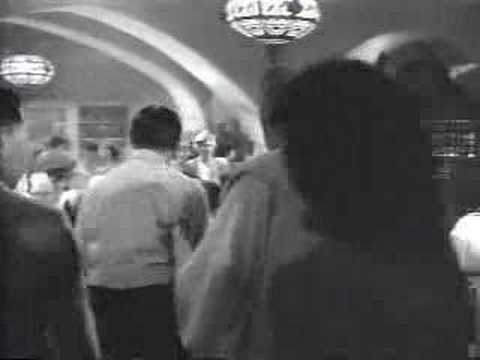 Part of my ongoing series on the follies of some of the Jesuits in this country.  Dana Loesch discovers that the Jesuit run Saint Louis University is still funneling volunteers to Acorn.   Of course this is over a year after the USCCB froze funding to Acorn, not to mention the recent colorful revelations that have led to investigations of Acorn and the cutting of funding by governmental bodies from coast to coast.  This is also after many years of scandal involving Acorn and voter registration fraud and misuse of funding.   I guess the hard pressed organization still has some friends among American Jesuits.  I am however shocked that the Jesuits would send student volunteers to a corrupt left wing organization, in much the same way that I am shocked that fire burns and water is wet.
Part 2 of my series on great Jesuits in American history.  Ireland has given many great gifts to the United States of America and one of them was Joseph B. O'Hagan who was born in the Olde Sod in County Tyrone on August 15, 1826, the feast of the Assumption.  His family emigrating to Nova Scotia, he entered the seminary in 1844.  Meeting a Boston Jesuit in 1847, he joined the order in December of that year.  Finishing his theological studies in Louvain, he was ordained a priest in 1861.
Returning to the US he joined the Union Army as a chaplain for the New York Excelsior Brigade, one of the hardest fighting outfits in the Army of the Potomac.  Assigned to the 73rd New York, at first Father O'Hagan didn't think much of many of his fellow soldiers as this passage from a letter he wrote on August 7, 1861 indicates:  "Such a collection of men was never before united in one body since the flood. Most of them were the scum of New York society, reeking with vice and spreading a moral malaria around them. Some had been serving terms of penal servitude on Blackwell's Island at the outbreak of the war, but were released on condition of enlisting in the army of the Union, and had gladly accepted the alternative.."  The sense of humor of Father O'Hagan is demonstrated by his account of a regiment electing a chaplain:  "Over four hundred voted for a Catholic priest, one hundred and fifty-four, for any kind of a protestant minister; eleven, for a Mormon elder; and three hundred and thirty-five said they could find their way to hell without the assistance of clergy." . Continue reading →
As readers of this blog know I have a series of posts, Jesuitical, in which I have highlighted follies of some modern day Jesuits.  This series will put the spotlight on great Jesuits of the past and present.  First up is Father Andrew White, SJ.
Part 7 of my continuing series commenting upon the follies of modern day Jesuits.  None of the following of course applies to Jesuits who are orthodox in their faith and are often among the harshest critics of the antics perpetrated by their brethren.  An editorial in America, the Jesuit magazine, expresses concern about the dangers of polarization in the Catholic Church in America.   Father Z, the Master of the Fisk, in one of his finest efforts, gives the editorial a fisking to remember here.