Jesuits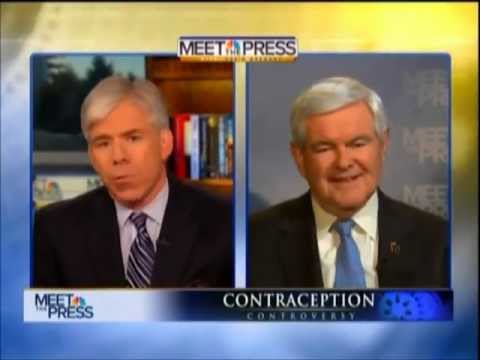 Part 13 of my ongoing survey of the follies of many modern day Jesuits.  Georgetown University, founded in 1789, is the oldest Jesuit college in the United States.  Last week it found itself at the center of the debate over the HHS Mandate.  How the powers that be at Georgetown reacted to all of this is instructive.
On February 16, 2012 Representative Darrell Issa (R. CA), chairman of the House Oversight and Government Reform Committee held a hearing on the ramifications of the HHS Mandate in regard to religious freedom.  Democrats had the opportunity to present witnesses.  Initially they were going to have Barry Lynn, a Methodist minister and Leftist political activist, and head of the Americans United for Separation of Church and State, but for some reason that fell through for the Democrats.  They then proposed Sandra Fluke, identified as a third year law student at Georgetown.  Issa refused to allow her to testify on the grounds that she wasn't testifying about the religious liberty issue but rather about a perceived need for contraception.  The Democrats, who realized that they were in trouble on the religious liberty issue, used this as an argument against the hearings, arguing that women were banned from the hearings as speakers.  This was a lie, as there were two panels which testified in opposition to the Mandate at the hearing.  The second panel included Dr. Allison Garrett and Dr.  Laura Champion who testified as to the dangers that the HHS Mandate poses to religious liberty.
On February 23, 2012, Nancy Pelosi (D.CA), minority leader, organized a Democrats only "hearing" at which Sandra Fluke gave her testimony.  Go here to read that testimony.  Among other statements she said that in three years contraceptives could cost a law student three grand.
The idea that someone at Georgetown Law School, an elite school that costs over 50k a year to attend, was crying poverty over the alleged cost of $1,000.00 a year, a sum about $800-$900 too high in relationship to the actual cost, to make illicit whoopee has its comedic possibilities, and this was  seized upon by Rush Limbaugh on Wednesday February 29:
What does it say about the college co-ed Sandra Fluke, who goes before a congressional committee and essentially says that she must be paid to have sex, what does that make her? It makes her a slut, right? It makes her a prostitute. She wants to be paid to have sex. She's having so much sex she can't afford the contraception. She wants you and me and the taxpayers to pay her to have sex. What does that make us? We're the pimps. (interruption) The johns? We would be the johns? No! We're not the johns. (interruption) Yeah, that's right. Pimp's not the right word. Okay, so she's not a slut. She's "round heeled." I take it back.
This caused an uproar and on Thursday March 1, John J. DeGioia, the first lay President of Georgetown, released this statement: Continue reading →
What's a tenured associate professor of government teaching at a Catholic university to do when he believes the institution isn't really Catholic?
It's pretty easy to say "Give up your tenure and go where you will find what you are looking for."  Sometimes, witness to one's faith entails suffering.
Agreed.  But, making that decision isn't so simple when other considerations—like those of family, financial obligations (a mortgage, for example), and the like—must also be factored into the equation.
The situation presents an authentic ethical dilemma, one that confronted a former Associate Professor of Government at Georgetown University, Patrick Deneen.
In a letter published at Front Porch Republic, Deneen said with regard to Georgetown University:
…Georgetown increasingly and inevitably remakes itself in the image of its secular peers, ones that have no internal standard of what a university is for other than the aspiration of prestige for the sake of prestige, its ranking rather than its commitment to Truth. Its Catholic identity, which should inform every activity of the community, from curriculum to dorm life to faculty hiring, has increasingly been cordoned off to optional activities of Campus Ministry.
Describing his experience, Deneen wrote:
In the seven years since I joined the faculty at Georgetown, I have found myself often at odds with the trajectory and many decisions of the university.  In 2006 I founded The Tocqueville Forum as a campus organization that would offer a different perspective, one centered on the moral underpinnings of liberal learning that are a precondition for the continued existence of liberal democracy, and one that would draw upon the deep wisdom contained in the Catholic humanistic tradition.  I have been heartened and overjoyed to witness the great enthusiasm among a myriad of students for the programming and activities of the Forum.  However, the program was not supported or recognized by the institution, and that seemed unlikely to change.  While I did not seek that approval, I had hoped over the years that the program would be attractive to colleagues across disciplines on the faculty, and would be a rallying-point for those interested in reviving and defending classical liberal learning on campus.  The Tocqueville Forum fostered a strong community of inquiry among a sizeable number of students, but I did not find that there was any such community formed around its mission, nor the likely prospect of one, among the more permanent members of the university. I have felt isolated and often lonely at the institution where I have devoted so many of my hours and my passion.
So, where is Professor Deneen headed?
The University of Notre Dame (UND).
However, Deneen appears not to be headed to South Bend blinded by all of the UND hype.  He wrote:
I don't doubt that there will be many battles at Our Lady's University.  But, there are at least some comrades-in-arms to share in the effort.
UND hired Deneen, he wrote, because they regard him as "someone who can be a significant contributor to its mission and identity, particularly the Catholic identity of the institution."
Although considerations like these are not typically a criterion for hiring at Georgetown as Deneen noted, The Motley Monk would humbly suggest that even in those institutions where they are, there's quite a distance between espousing those ideals and translating them to pedagogical lessons in every classroom, dorm, and student activity.
For Professor Deneen's willingness to witness to the importance of an institution's Catholic identity in name and in fact, The Motley Monk offers a "call out" and "both thumb up."
To read Professor Deneen's letter, click on the following link:
http://www.frontporchrepublic.com/2012/01/why-i-am-leaving-georgetown/
To follow The Motley Monk's daily blog, click on the following link:
http://themotleymonk.blogspot.com/
 It is time to awaken from sleep. It is time for a waking up to begin somewhere. It is time to put things back where God the Lord put them.
Father Alfred Delp, SJ
During Advent 1944 Father Alfred Delp, a Jesuit, wrote a reflection on Advent.  Go here to read it.  It is a fine Advent meditation.  The circumstances of its writing demonstrate that the light of Christ, which I have always felt most strongly during Advent, can permeate any darkness.  Father Delp wrote it while he was a prisoner of the Gestapo in Nazi Germany.
Alfred Delp first saw the light of this world on September 15, 1907 in Mannheim Germany.  The son of a Catholic mother and a Protestant father, he was raised as a Protestant although he was baptized as a Catholic.  He was confirmed in the Lutheran church in 1921.  Following a bitter argument with his Lutheran pastor, he embraced Catholicism, made his first communion and was confirmed.  His Catholic pastor, seeing rare intelligence in the boy, arranged for him to continue his studies.
In 1926 he joined the Jesuits.  In 1937 he was ordained as a priest.  His further philosophical studies curtailed at  the University of Munich due to his anti-Nazi beliefs, Father Delp worked on a Jesuit publication until it was suppressed by the Nazis in April 1941.  He was then assigned as rector of Saint Georg church in Munich.  All the while he was helping Jews escape into Switzerland.  Father Delp's Jesuit provincial Augustin Rosch was active in the anti-Nazi underground.  He introduced Father Delp to the Kreisau Circle of anti-Nazi activists.  Father Delp taught Catholic social teaching to the Circle and arranged contacts between them and  Catholic leaders. Continue reading →
Hattip to Creative Minority Report.  Strong content advisory as to the video at the top of this post.
 Part 11 of my ongoing survey of the follies of many modern day Jesuits.  Santa Clara University, a Jesuit University in Santa Clara California, describes its mission:   "As a Jesuit, Catholic university, we are committed to faith-inspired values and educating leaders of competence, conscience, and compassion who will help fashion a more just, humane, and sustainable world."   
Santa Clara, I assume as part of that mission, has long hosted annual drag shows on campus hosted by a recognized student group sophomorically calling itself GASP (Gay and Straight People for the Education of Diversity).  Here  the group is listed under the Women's and Gender Studies Program of the Santa Clara website.   The video at the start of the post was taken at the 2010 drag show.
These events are not obscure affairs, but are celebrated on campus.  Here is a story about the 2007 drag show which appeared in The Santa Clara, the official student newspaper:
May GASPED and GALA have your attention, ladies and gentlemen — or ladies dressed as gentlemen — or gentlemen dressed as ladies? The 6th annual Santa Clara Drag Show will be breaking down gender stereotypes left and right, say participants and organizers, tomorrow, May 4, at 8 p.m. in the California Mission Room.
Downstairs Benson Center will be transformed into an eccentric staging area full of students dressed in drag. Along with the usual lip-syncs and dances, there will be some new elements that organizers hope might make you think.
Representatives from Gay & Straight People for the Education of Diversity and Gay and Lesbian Alliance, as well as from Santa Clara Community Action Program, say they have worked hard to ensure that this year's show incorporates more elements of education about the lesbian, gay, bisexual, transgender/transsexual/two-spirited and queer/questioning communities. This year, skits and interviews about the history of transgender prejudice that will be incorporated into the show.
Though James Servino, program coordinator of GASPED, said Santa Clara has a history of support for the LGBTQ community, the support is not absolute. "Santa Clara students are aloof to this community unless they actually know and associate with a gay or lesbian person," he said. Continue reading →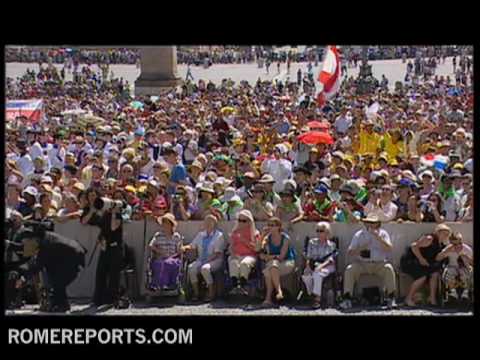 Spiritual Direction is where you have a spiritual director, whether a priest or layperson, offer advice, guidance, and feedback in your spiritual health.
This usually involves going over what ails you, whether spiritual or even non-spiritual at times.  Then your director offers his or her direction in what aspect of your spiritual life may be deficient and offers a remedy to that deficiency.
This has been my experience so don't take me as an expert, but as a witness in having spiritual direction.
Saint Theresa of Avila had outstanding spiritual directors which I long for and are a rarity to find.  She had spiritual direction from well educated and newly formed Jesuits who attacked the problem at it's core.
Number 6 in my series on great Jesuits of American history.  Pierre-Jean De Smet first saw the light of day in Dendermonde in Belgium on January 30, 1801.  His parents would have been astonished if they had been told that in his life their newborn would travel over 180,000 miles as a missionary, and most of it in the Wild West of the United States.
Emigrating to the US in 1821 as part of his desire to serve as a missionary, De Smet entered the Jesuit novitiate at Whitemarsh, Maryland.  In a move that today would have secularists screaming "Separation of Church and State!" and conspiracy buffs increasing the tin foil content of their hats, the US government subsidized a Jesuit mission being established in the new state of Missouri among the Indians.  At the time the US government often did this for missionaries of many Christian denominations among the Indians.  So it was that in 1823 De Smet and other members of the order trekked west and established a mission to the Indians at Florissant, Missouri, near Saint Louis.  Studying at the new Saint Regis Seminary in Florissant, Father De Smet was ordained on September 23, 1827.  Now a prefect at the seminary, he studied Indian languages and customs.  In 1833 he returned to Belgium for health problems and was unable to return to Missouri until 1837.
In 1838 he founded the St. Joseph Mission in Council Bluffs for the Potawatomi Indians.   He also began his career as a peacemaker as he journeyed to the territory of the Sioux to work out a peace between them and the Potawatomi.  It should be emphasized that Father De Smet was making these journeys at a time when he was often the only white man for hundreds of miles other than for a few mountain men and scattered traders.  He quickly earned a reputation among the Indians as utterly fearless and a white man whose word they could trust.
In 1840 he journeyed to the Pacific Northwest to establish a mission among the Flathead and Nez Perces tribes, who had been begging for a decade for "Black Robes" to be sent to them and teach them about Christ.  After visiting them, Father De Smet promised that he would go back to Saint Louis and return with another "Black Robe" to establish a permanent mission.  On his way back he visited the Crow, the Gros Ventres and other tribes.  In 1841 he returned to the Flatheads along with Father Nicholas Point and established St. Mary's Mission  on the Bitterroot River, thirty miles south of present day Missoula.  The mission was quite successful as indicated by this event.  One of the converted chiefs of the Flatheads, after baptism, chose the baptismal name of Victor.  On one occasion Father De Smet was preaching to the Flatheads and mentioned how in Europe the Holy Father confronted many enemies of the Faith.  Victor became indignant and said, "Should our Great Father, the Great chief of the Black robes, be in danger–you speak on paper–invite him in our names to our mountains. We will raise his lodge in our midst; we will hunt for him and keep his lodge provided, and we will guard him against the approach of his enemies!" Continue reading →
To follow up my last post on Catholic Romanticism, I thought I would share some of my favorite cinematic experiences with you all. Since three is the best number, I present here three films that are a) among my all time favorites, b) have to do with the theme of Catholic Romanticism, c) have phenomenal soundtracks, and d) have Liam Neeson (starring in two, a smaller role in the other). For some reason he just shows up in many of my favorite films.
I loved these films even as an atheist. Like the music I have written of extensively, I believe the part of me that could appreciate the themes of these films is the same part of me that could eventually open my heart and soul to God. And as it does with that music, the sterile view of the universe that is the only logical outcome of atheism and materialism renders these very themes quaintly irrational at best, and dangerous at worst.
Number 5 in my series on Great Jesuits of American history.  A hallmark of the Jesuit Order has always been utter fearlessness.  The Order founded by that Basque soldier turned saint, Saint Ignatius Loyola, had as little use for fear as it did for doubt.  The "black robes" of the Jesuits in New France were typical of the Jesuit soldiers of Christ in their almost super-human courage in disdaining the torture and death they exposed themselves to as missionaries to warlike tribes.
Firmly in this tradition of courage is Joseph Timothy O'Callahan.  Born on May 14, 1905 in Roxbury, Massachusetts, he attended Boston College High School.  He joined the Jesuits in 1922  and obtained his BA from Saint Andrew's College in Poughkeepsie, New York in 1925, and his Masters in Philosophy at Weston College in 1929.  Ordained in 1934, he served as a professor of Mathematics, Philosophy and Physics at Boston College until 1937.  He then spent a year as a professor of Philosophy at Weston Jesuit School of Theology, before becoming head of the Mathematics department at the College of the Holy Cross in Worcester, Massachusetts.
On August 7, 1940, Father O'Callahan was appointed a Lieutenant JG in the United States Navy.  His decision to join the Navy as a chaplain shocked some of his friends, one of them remarking, "Let someone younger help those boys.  You can't even open your umbrella!"  Nothing daunted, Chaplain O'Callahan served at the Naval Air Station in Pensacola,  Florida from 1940-1942.  From 1942-1945 he served as chaplain at Naval Air Stations in Alameda, California and at Pearl Harbor in Hawaii.   It was almost at the end of the war when he was assigned to sea duty and reported aboard the Franklin, an Essex Class Fleet Air-Craft Carrier on March 2, 1945.  The Franklin was the fifth ship in the United States Navy to be named after Benjamin Franklin, and had seen a lot of combat during the War.  It was about to see more. Continue reading →
Throughout the last few years and specifically the last decade or so, the voluminous number of kooky quotes and statements coming from religious believers (heterodox Catholics included) and non believers alike is mind boggling. It can't but help push the reasonable minded into the Catholic Church. Most casual observers are familiar with the number of high profile converts and reverts to the Catholic Church in the last 25 years or so. They range from theological luminaries like Dr Scott Hahn and Dr Francis Beckwith to political figures like Deal Hudson, Laura Ingraham and former Speaker of the House Newt Gingrich. Many like them have come to the Church after years of study and reason, but many also have come to the Church after years of seeing their particular religious denomination become unrecognizable.
The latest world calamity has given us two examples of sheer kookery coming from a religious leader and a secular voice. After the horrific earthquake that left the western world's most impoverished nation in tatters, the Reverend Pat Robertson chimed in with a quote that was not only tragically insensitive but historically inaccurate. The onetime presidential candidate (who actually came in second in the 1988 GOP Iowa Caucus) and a leading voice of the Evangelical world blamed the earthquake on Voodoo, a cult that sadly far too many people practice in Haiti.  Robertson voiced his opinion on his popular 700 Club television program. Robertson repeated the fundamentalist canard that in the early 1800s the leaders of a slave revolt fighting against French colonial forces forged a pact with the Satan to thrown off the chains of their oppressors.