Israel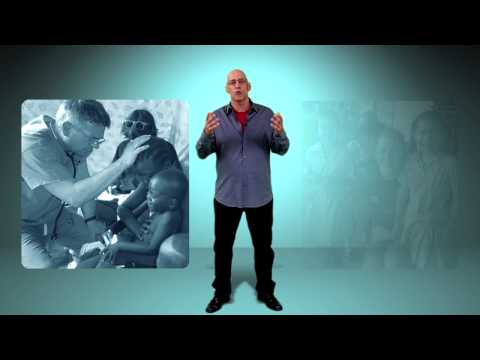 Playwright David Mamet has an interesting column in the Wall Street Journal today examing hostility towards Israel on the Left:
The Liberal West has, for decades, indulged itself in an orgy of self-flagellation. We have enjoyed comfort and security, but these, in the absence of gratitude and patriotism, cause insecurity. This attempted cure for insecurity can be seen in protestations of our worthlessness, and the indictment of private property.
But no one in the affluent West and no one among the various protesters of various supposed injustices is prepared to act in accordance with his protestations. The opponent of "The Corporation" is still going to use the iPhone which permits him to mass with his like. The celebrities acting out at Occupy meetings will still invest their surplus capital, and the supposed champion of the dispossessed in the Levant will not only scoff at American Indian claims to land he has come to understand as his—he will lobby the City Council to have the homeless shelter built anywhere but on his block.
The brave preceptors who would like to end Poverty, War, Exploitation, Colonialism, Inequality and so on, stop at the proclamation. How may they synchronize their wise fervor with their inaction?
How may they still the resultant anxiety? The Left's answer is the oldest in the world: by appeal to The Gods. But how may The Gods be appeased? The immemorial answer is: By human sacrifice. Continue reading →
Many have sought to question the Zionist narrative that Israelis are strictly the victims of Arab hate when it comes to Middle East conflict and their darkest fears are certainly confirmed by this story of Mossad perverting nature in order to spy on their neighbors:
Saudi Arabian security forces have captured a vulture that was carrying a global positioning satellite (GPS) transmitter and a ring etched with the words "Tel Aviv University." They suspect the bird of spying for Israel, Maariv-NRG reported Tuesday. The GPS and ring were connected to the bird as part of an long-term project by Israeli scientists that follows vultures' location and altitude for research purposes.

The arrest of the vulture – whose identification code is R65 – comes several weeks after an Egyptian official voiced the suspicion that a shark that attacked tourists off the Sinai shore was also acting on behalf of Mossad. The incidents may reflect a growing irrational hysteria among Arabs surrounding Israel's military prowess and the efficacy of its intelligence services, possibly fueled by the Stuxnet virus' success.
Those vultures!
Palestinian official Raed Fattouh, who coordinates the flow of goods into Gaza with Israel, said soda, juice, jam, spices, shaving cream, potato chips, cookies and candy were now permitted. He said Israel rebuffed Palestinian requests for construction goods, raw materials for factories to operate and medical devices.

Israeli officials, speaking on condition of anonymity because they were discussing internal policymaking, said their goal in allowing more goods into Gaza was to defuse pressure for an international investigation of the sea raid.
More.  Since the blockaid is essential to Israel's security and right to defend itself, one can only assume that the country will now cease to exist.
Breaking News: The USA Today is reporting that Helen Thomas has retired following her anti-Semitic comments from last week (Biretta tip to TAC reader Phillip)
The Hearst Corporation, which owns Hearst Newspapers, continues to stand behind their 'news reporter' the anti-Semite Helen Thomas despite video evidence of her anti-Semitic remarks.
In her anti-Semitic remarks she called on Jews in the Middle-East to 'get the hell out of Palestine' and go back home to 'Germany' and 'Poland'.  Apparently forgetting that they have been inhabiting the Holy Land for several thousands of years.
The Hearst Corporation, Helen Thomas' employer, continues to stand behind her, but are saying her comments do not represent the values of the Hearst Corporation.
Helen Thomas, the Deaness of the Washington Press Corps, delivered the above charming sentiments at a Jewish Heritage Celebration at the White House on May 27.  Thomas has been a left wing loon forever, and has always been hostile to Israel, but here she let the mask slip to reveal the bigot within.  She later made a perfunctory apology for saying what she obviously believes with all her heart.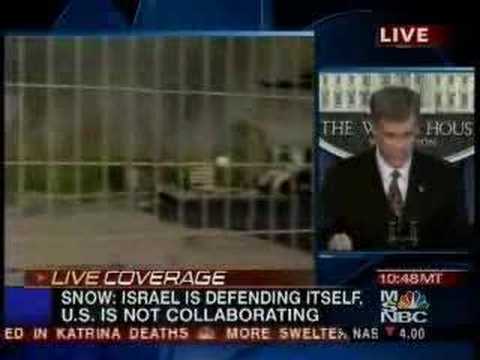 NOTE: This roundup will be continuously updated with further information
This past Memorial Day weekend, "Israel boarded a Gaza-bound 'Freedom Flotilla' and killed an indeterminate number of innocent bystanders as they attempted to take control international waters."
Well, at least that's the take of Henry Karlson of Vox Nova — who appears to be taking his talking points from Egyptian passenger Hazem Farouq:

"It was hell on the sea. I saw Israeli soldiers killing activists in cold blood and then walking on their bodies … The Israeli soldiers sprayed bullets as if they were a mafia in an American film."
Unfortunately, as with such accounts of Israel's actions, the facts tend to get in the way. Let's examine the various claims of this Catholic blog regarding what happened this weekend … Continue reading →
Nationalism, a hydra of a term which in this case I am using in the sense whereby it refers to the idea that "a people" of unified ethnic, cultural and/or religious heritage have a "right" to their own nation state which expresses their identity as a people, is a force which has been at the root of a great deal of suffering since it burst upon the world scene — arguably via the French Revolution followed by Napoleon's empire. As such, it has a fairly well deserved negative reputation these days. And yet, like many intellectual vices, it is often denounced even by those who hold it dear.
Case in point: Can one seriously claim to be against nationalism if one believes that the Palestinians have a natural and human right to their own nation state in which they are the dominant ethnic and cultural force?
For a couple decades, the "Palestinian" territories were parts of Jordan and Egypt respectively. For the last 50 years, they have been controlled by Israel. If one is truly against nationalism, is either of these situations a problem? Or the the problem only when whatever governing authority controls the West Bank and Gaza Strip fails to provide equal political rights and privileges to the residents of those areas who are Muslim or Christian Arab in background?
Mosab Hassan Yousef, the son of Hamas co-founder Sheikh Hassan Yousef has a just written a book, Son of Hamas
which is surely going to cause some controversy. Mosab, who now resides in California, writes about how starting in 1996 he became an informant for Israel, passing information about suicide bombers and terrorist attack to Shin Bet, Israel's internal security service, from the innermost circles of Hamas.

He tracked down suicide bombers and their handlers from his father's organisation, the Haaretz newspaper said.

Information supplied by him led to the arrests of some of the most- wanted men by Israeli forces, including Marwan Barghouti, a Fatah leader tipped as a potential president, who was convicted of masterminding terrorist attacks, along with one of Hamas's top bombmakers, Abdullah Barghouti, who is no relation of the jailed Fatah chief. Continue reading →
In the closing days of December 2009, Pope Benedict XVI signed a decree of "heroic virtues" of Pope Pius XII, which places him on the path to sainthood. This decision has caused a worldwide uproar among Jews, dissident Catholics, and others who believe that Pius was silent, or worse yet, complicit, in the Holocaust.
In the first two decades following World War II, there was certainly no public perception, among Jews, Catholics, or anyone else that Pius had been silent to a fault during the Holocaust, much less that he was "Hitler's Pope." Prominent Jewish leaders such as the first Israeli Prime Minister, Golda Meir, as well as Chief Rabbi Isaac Herzog of Palestine praised Pius. TIME Magazine reported in 1953 that Pius was "to Romans and to much of the world, something of a living and familiar saint." It was widely known that Pius XII, to a greater extent than many secular heads of state, opposed the designs of the Third Reich. When Pius was able to speak to the world, as he did on Christmas in 1942, there was no question as to where he stood on the tragedies unfolding worldwide.