Islam
The disputed president of Iran, Mahmoud Ahmadinejad, apparently converted to Islam at the age of four (4) from Judaism along with his parents.
No joke, the man wanting to "wipe Israel off the map" was born Jewish.
Earlier this morning the Daily Telegraph of London reported,
A photograph of the Iranian president holding up his identity card during elections in March 2008 clearly shows his family has Jewish roots.

A close-up of the document reveals he was previously known as Sabourjian – a Jewish name meaning cloth weaver.

…

"By making anti-Israeli statements he is trying to shed any suspicions about his Jewish connections. He feels vulnerable in a radical Shia society."

A London-based expert [Ali Nourizadeh] on Iranian Jewry said that "jian" ending to the name specifically showed the family had been practising Jews.

"He has changed his name for religious reasons, or at least his parents had," said the Iranian-born Jew [Ali Nourizadeh] living in London. "Sabourjian is well known Jewish name in Iran."
Now that is revealing.
For more on this article from Damien McElroy and Ahmad Vahdat of the Daily Telegraph of London click here.
It's interesting that during a Ramadan dinner at the White House President Obama mentioned that Islam is a great religion.
Since when is he qualified to make such theological statements when questions of this magnitude are above his pay grade?
Did President Obama mean how the followers of Islam subjugated the Christian lands of the Middle East, North Africa, Anatolia, the Balkans, and Spain?
Enslaved millions of black Africans in the slave trade to Europeans?
Not to mention defiling the Hagia Sophia, Saint Peter's Basilica, and many, many more Christian shrines and churches.
President Obama you have no idea what you're talking about.
_._
To go to the RealCatholicTV.com website click here.
To download the Vortex by Michael Voris, S.T.B., on RealCatholicTV.com click here.
You may have heard by now of the case of Rifqa Bary who fled her Ohio home to Florida to escape her father's grasp.  The reason being is that she converted to Christianity and her family are extremist Muslims.  Meaning that she will be put to death for being a kafir, or apostasizing from Islam.  This is in line with most mainstream Islamic jurisprudence (see the Koran verses such as 2:217 and 4:89) that calls for the death of a convert away from Islam.
Andrew Bostom of the American Thinker wrote an excellent piece concerning Rifqa Bary:
Rifqa Bary faces death for her apostasy from Islam, while the media ignores the solid religious and institutional grounding for the practice.
Many recent developments in Iran, all of them bad for the Iranian regime of Ahmadinejad and Supreme Leader, with apologies to Fearless Leader of the Rocky and Bullwinkle Show, Khamenei.  Huge demonstrations rocked Iran on Friday with crowd estimates ranging from 100,000 to over a million in Tehran.    Repression, brutal as it has been, is simply not stopping the Resistance from taking to the streets once a week.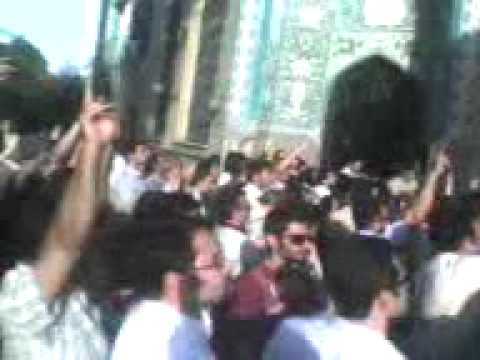 No doubt the mullahs who rule Iran had begun to think that they had successfully crushed the resistance.  They thought wrong as the above video of a protest yesterday at the Ghoba Mosque in Tehran amply demonstrates.  Reports indicate that between 7,000-20,000 protesters participated.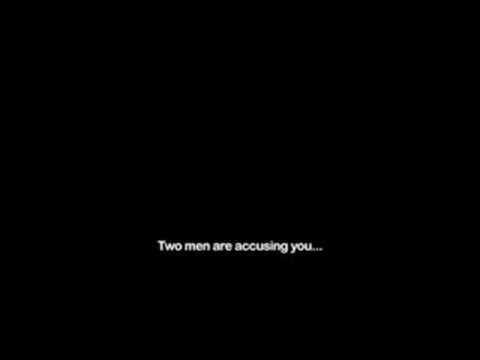 A bit repetitious of Darwin Catholic's earlier post on this subject, but I think this is a movie very much worth seeing.  Topical doesn't begin to describe the film The Stoning of Soraya M. that is opening this weekend.  Starring Shohreh Aghdashloo and James Caviezel, and based on the novel of the same name, the film describes in harrowing detail the story of the stoning of a young bride in Iran.  I would like to be able to say that such things do not really occur under mullah-ruled Iran.  Alas, such stonings are very much a grim reality.  Worthy of a Monty Python skit, stonings have been defended by the head of the Iranian Judiciary's Human Rights Committee.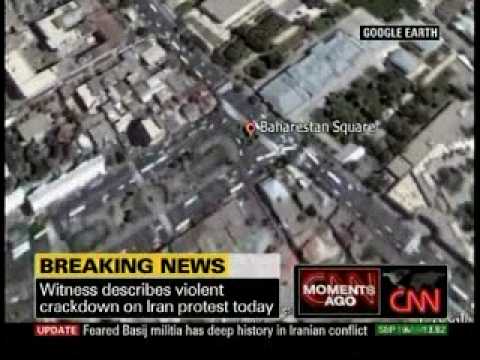 On June 24, the Iranian regime learned a, to them ominous, lesson.  The protests continued in the face of savage brutality from the ruling mullahs.  Atlas Shrugs has first rate coverage here. Gateway Pundit here has been on top of this story from day one.  Ed Morrissey has coverage here of what happened when protesters march on the Parliament building in Tehran today:
As some of you may know, the French government is currently considering banning the burka altogether from public life. French President Sarkozy created something of a controversy when he said the following to French lawmakers:
"The problem of the burka is not a religious problem. This is an issue of a woman's freedom and dignity. This is not a religious symbol. It is a sign of subservience; it is a sign of lowering. I want to say solemnly, the burka is not welcome in France".
Aristotle taught that the purpose of tragedy is to inspire pity and fear in the audience, thence causing catharsis, a purging of emotion. I've always found his explanation of tragedy compelling, but as I get older (queue laughter at the thirty-year-old getting "older") I find that I want to achieve catharsis much less than I used to. Not that my life is layered in tragedy or anything, indeed, far from it. But somehow, one just doesn't feel as much like seeking out pity and fear at thirty as at twenty.
This has been running through my head as I've been reading about The Stoning of Soraya M.
In a Death Seen Around the World, a Symbol of Iranian Protests, by Nazila Fathi (New York Times):


Only scraps of information are known about Ms. Agha-Soltan. Her friends and relatives were mostly afraid to speak, and the government broke up public attempts to mourn her. She studied philosophy and took underground singing lessons — women are barred from singing publicly in Iran. Her name means voice in Persian, and many are now calling her the voice of Iran.Her fiancé, Caspian Makan, contributed to a Persian Wikipedia entry. He said she never supported any particular presidential candidate. "She wanted freedom, freedom for everybody," the entry read.

Family, friends mourn Neda Agha-Soltan, Iranian woman whose death was caught on video, by Borzou Daragahi (Los Angeles Times). Neda Agha-Soltan, 26, 'was a beam of light' and not an activist, friends say. The video footage of her bleeding to death on the street has turned her into an international symbol of the protest movement.
In Iran, One Woman's Death May Have Many Consequences, by Robin Wright. (Time) – Neda is already being hailed as a martyr, a second important concept in Shi'ism. With the reported deaths of 19 people on June 20, martyrdom provides a potent force that could further deepen public anger at Iran's regime.
On the protests in Iran, see also From Tehran's Streets: Hope and Rage – A Photo essay from LIFE Magazine. (NOTE: The Tehran-based photojournalist who made these pictures is now missing).
Rioting in Tehran Saturday is shown in the above video.  Protests are quickly developing into an insurrection.  The Iranian government is using brutal force to suppress the dissidents, but reports from Iran clearly indicate that the situation is moving well beyond the ability of the government to suppress it without massive bloodshed.  The Guardian has an hour by hour account of the events yesterday here.  Nico Pitney here has been doing yeoman work in covering the crackdown at the Huffington Post.  Ed Morrissey here has been doing his usual fine work covering breaking events at Hot Air.