Islam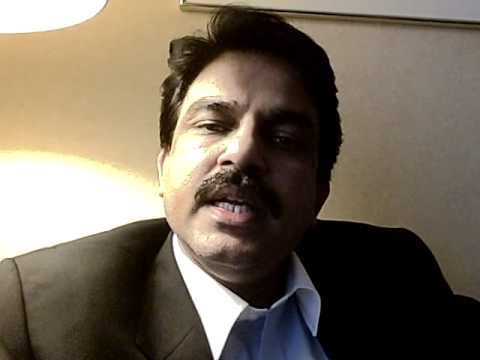 Hattip to Ed Morrissey at Hot Air.  Courage and Faith.  Abstractions to many, meaningless phrases to some, to others they are a way of life.  Shahbaz Bhatti was in the last category.  His faith was obvious to all.  As a Roman Catholic in overwhelmingly Islamic Pakistan he was tireless in spreading the Truth of Christ, and in standing up for the rights of Christians in Pakistan.  Appointed Minister of Defense of Minorities in the Pakistan government, he took on the position, knowing full well that he was signing his death warrant.  Death threats against him were constant.  As constant was his speaking out for the rights of Christians and other minorities in Pakistan.  After leaving his government office each day, he would head over to the offices of the All Pakistan Minorities Alliance, working late into the night to continue aiding Pakistan's embattled minorities.
He never married, thinking it unfair to put a wife and children in the cross-hairs in which he lived.  On March 2, 2011 he was visiting his mother.  After he left his car was sprayed with bullets and he was killed.  The murderers of Al Qaeda and the Taliban have claimed responsibility. Continue reading →
[Updates at the bottom]
Egypt has sent out the army to the streets of Cairo with reports of gun-battles and deaths everywhere.  Media sources are reporting 870 wounded, but this can't be confirmed as of now.
How important are the events occurring in Egypt today in reference to the United States?  Very important.
Any person of history understands that in the 20th and 21st century, how Egypt goes, goes the Middle East.  The most distinguished Islamic university is located in Cairo and militant Islamic organizations such as Al-Qaeda are off-shoots from the Muslim Brotherhood, an extremist Muslim organization based in Egypt seeking to return to the days of Muhammad.
I would like to continue our conversation regarding The Ground Zero Mosque, Religious Freedom, and Interfaith Dialog with Islam. Earlier posts on this topic can be found here (Part One, Part Two, & Part Three).
Johan Bonny has written what I consider to be a very helpful article entitled "Christian Witness and Ecumenism in a Society with a Muslim Majority". (HT Stephen Hand ~ Time Out of Joint)  I especially appreciate how he deals with the issue of violence and how he refers folks to the life of Brother Charles de Foucauld.  I encourage everyone to read the entire article, but here are some highlights for your reference.
Christian and ecumenical witness is first of all related to the heart of the Gospel, to the example and the commandment of Jesus Christ. How can Christians live and profess together the essence of Christian faith: this is the key question in any ecumenical reflection. This question, however, leads to a deeper one: what is then the essence, the very heart of Christian faith? What is the specific genius of Christianity among the three monotheistic religions, that has Abraham as their common father in faith: Judaism, Christianity and Islam?

…The dialogue between Christianity and Islam will certainly become a major challenge of the new millennium. No dialogue, however, has a chance, unless it is based on friendship and mutual trust. How can personal trust and friendship be improved, where Christians and Muslims are living together, day after day?
While most of the world mourns the nearly three thousand who were brutally murdered by Al Qaeda on September 11, 2001, many assume all of Al Qaeda attacks stem from a warped political motive. Most may not be aware that since the day of its inception many of Al Qaeda's targets have involved the Catholic Church and her holy sites.
Less than one year before the September 11, 2001 attacks Al Qaeda was planning a spectacular Christmas attack at the large and historic Strasbourg Cathedral in France. While this attack was foiled, an attack on the Catholic cathedral in Jakarta, Indonesia was not thwarted, resulting in the deaths of several churchgoers and those on a nearby street.
Yet, five years before this brazen plan, an even more sinister plan was nearly carried out by the chief planner of the September 11, 2001 attacks, Khalid Sheik Muhammad, which he coordinated to coincide with the visit of Pope John Paul II to Manila for World Youth Day in January of 1995. The plan called for the pontiff to be killed along with countless of the faithful who was planning to see him in Manila that day. Incidentally, some speculate that the crowd that came to see the Polish pontiff that day was nearly the same size that came to see his funeral some ten years later. Some speculate it may have been the largest religious gathering at one place in our known history, some five to seven million strong.
The debate over the so-called Ground Zero mosque near the former site of the World Trade Center in New York has raised public interest in, and opposition to, other proposed or recently built mosques and Islamic centers throughout the country.
In areas where Muslim migration or immigration has been significant, some citizens have attempted to discourage construction of new mosques. Few come right out and cite the threat of terrorism; more often they seem to resort to time-honored NIMBY (Not In My Back Yard) tactics such as creative interpretation of zoning ordinances, claims of decreased property values, or claims of real or potential problems with traffic, noise, etc.
Before I go any further, I want to make it clear that I understand the need to be vigilant regarding the potential for violent subversion, as well as the dangers of taking such a politically correct approach to militant Islam that people hesitate to report obvious suspicious activity for fear of being labeled bigots (as seems to have happened in the Fort Hood massacre case).
I've been trying to think of a good way to discuss a serious problem, which is the ongoing conflict between libertarians and conservatives in the United States over the proper response to the challenges as well as the threats posed by the Islamification of the West, which is well underway in Europe, has made inroads in Canada and Australia, and has not yet impacted the United States – at least until this ground-zero mosque controversy.
I follow the Campaign for Liberty's updates on Facebook, and it is here that I witness some of the most troubling political conflict. There are many liberty-minded conservatives who follow C4L, who agree with its perspectives on many issues, but who become irate at the manner in which some C4L contributors address the issue of radical Islam (as well as illegal immigration, and the topics are not entirely unrelated). Conservatives are concerned, almost by definition, with cultural preservation and national security. Libertarians are quite naturally concerned with preserving liberty and treating everyone equally before the law. These concerns sometimes overlap, and sometimes diverge.
Though I agree with Ron Paul and other prominent libertarians on a number of issues, and even take their side on issues over which they typically disagree with conservatives, such as the war on drugs or even the "war on terror" – if by that is meant the occupation of foreign countries by American troops and the formation of an domestic police state – when it comes to the challenges posed to the West by radical Islam, many of them are, to use the most accurate and charitable word possible, naive.
I figure it's time for me to finally put down in a sort of structured way what I think about this "ground zero mosque" controversy, beginning with the admission that I know it isn't "only" a mosque, but a mosque is a part of what will hereafter be referred to as that "construction project."
Next, I might simply wrap it up by saying I think that Charles Krauthammer, a man with whom I typically find little to agree with, is absolutely right in his assessment of the entire situation, while Ron Paul, a man with whom I typically find much to agree with, is almost entirely wrong in his own assessment, which makes repeated appeals to property rights.
Let me give you Krauthammer's thesis, which is also a reply to this sort of argument, and which has been my own since the first day I heard about this:
No one disputes the right to build; the whole debate is about the propriety, the decency of doing so.
In my own readings and heated debates, the refrain I hear from the defenders of this construction project is the same as Obama's: they have a right. What this argument boils down to is this: "we are doing this because we can, because you have no legal standing to stop us, and all of your complaints are irrelevant."
The proposed mosque set to be built near Ground Zero, site of the September 11, 2001 attacks has brought a sweeping condemnation from both rank and file conservatives and the Conservative Intelligentsia. Now that President Barack Obama has weighed in the matter, seemingly supporting the effort, one can only imagine how this will be used in the fall elections. However, a rift has appeared to have been opened concerning the views of the rank and file conservatives and the Conservative Intelligentsia following the ruling of Judge Vaughn Walker over same-sex marriage. Many of the conservative intelligentsia, along with the establishment wing of the Republican Party has either been silent or voiced the view that the wished the whole gay marriage issue would simply go away. This has led to bewilderment from some conservative voices.
The best Catholic tie in with the efforts to build a mosque on Ground Zero came from the famed conservative columnist Charles Krauthammer, who is Jewish. In his opposition to the mosque being built near Ground Zero, he correctly pointed out that Pope John Paul II ordered Carmelite nuns, who were living right next to Auschwitz, to move closer to a nearby town, since the site had become a rallying point for Jewish identity. Krauthammer correctly pointed out that Christians had been murdered there too and the nuns were doing the heroic deed of praying for the souls of those who were viciously murdered. However, Krauthammer pointed out that the late Polish pontiff felt that it created the wrong perception.
One of the interesting (by which I mean dull, predictable and repetitive) aspects of the 24 hour news cycle is that all forms of media have incentives to magnify and actively seek out controversy. Not only does this increase ratings/page views/newspaper sales, it provides media outlets with something – anything in a slow news month – to talk about. I can't help but feel that the recent outburst of commentary about the construction of a mosque near the site of the 9/11 attacks is the type of story designed to increase media consumption and accomplish little else. The First Amendment is not in dispute here; freedom of religion is well established and protected by settled case law. Furthermore, the proposed mosque is to be constructed on private property, and there is no legal reason to challenge its construction. And so most of the discussion revolves (and frequently devolves) around taste and symbolism.