Indoctrination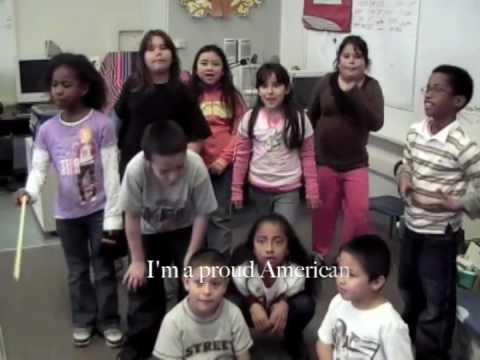 A followup to my earlier post on school kids singing a hymn of praise to Obama.  Hattip to Gateway Pundit.  Apparently the video was posted on YouTube by the proud teacher behind this piece of agitprop.
"We began to write the song after watching the Inauguration. Our school day is packed bell to bell with academics, but were usually able to spend the last five minutes of singing songs as short ELD (English Language Development) activities. Day by day we used this tiny window of time to brainstorm lyrics. As the song took shape, the children became more and more proud of their accomplishment. It soon morphed into a tribute to MLK and others honored for their work towards social justice.
Hattip to Ed Morrissey at Hot Air.  From the B. Bernice Young Elementary School in Burlington, New Jersey, a public school.  Get them while they're young, get them while they're young.   Yet another good reason to home school.