Humor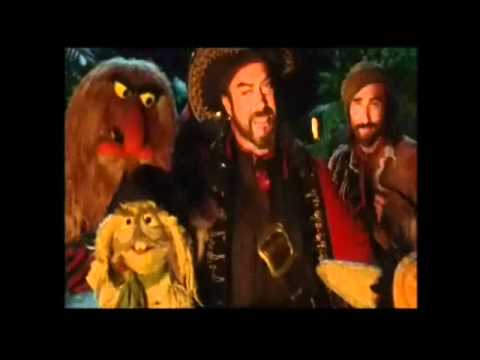 Aarg Maties, I can scarcely believe that it is Talk Like a Pirate Day again.  As a landlubber lawyer, I have only one thing to say to pirates:  amateurs!
The above sentence translated into pirate:  "Aarg Maties, I can scarcely believe that it be Talk Like a Pirate Day again. As a landlubber lawyer, I have only one thin' t' say t' pirates: amateurs! "  Go here to amuse yourselves with the English to Pirate Translator.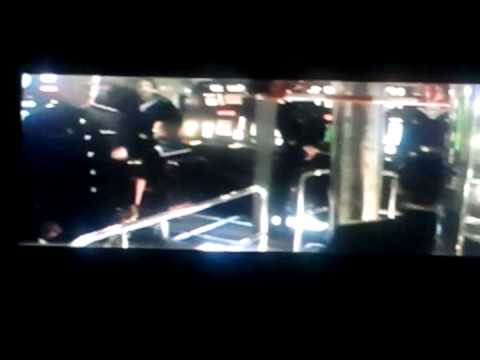 Further evidence as to how detached most Democrat elites are from the United States military was given at the Democrat Convention last week:
On the last night of the Democratic National Convention, a retired Navy four-star took the stage to pay tribute to veterans. Behind him, on a giant screen, the image of four hulking warships reinforced his patriotic message.
But there was a big mistake in the stirring backdrop: those are Russian warships.
While retired Adm. John Nathman, a former commander of Fleet Forces Command, honored vets as America's best, the ships from the Russian Federation Navy were arrayed like sentinels on the big screen above.
These were the very Soviet-era combatants that Nathman and Cold Warriors like him had once squared off against.
"The ships are definitely Russian," said noted naval author Norman Polmar after reviewing hi-resolution photos from the event. "There's no question of that in my mind." Continue reading →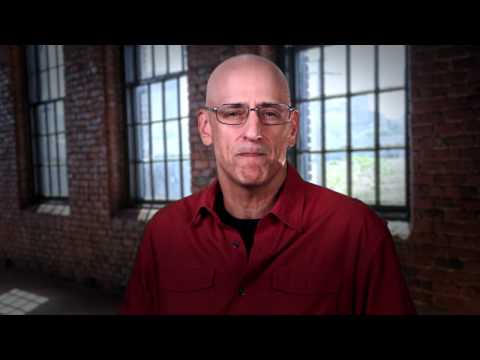 Thank you Klavan for explaining it all for us!  This clip from the right wing network CBS sums up our present economic condition quite nicely: Continue reading →
Veep and beloved National Clown Joe Biden on the campaign trail in Ohio today.  Time for a caption contest.  Have at it commenters! Continue reading →
Hattip to Bookworm Room.  Amazing the type of political idiocy people will fall for which they would not tolerate for a second if applied to their own lives.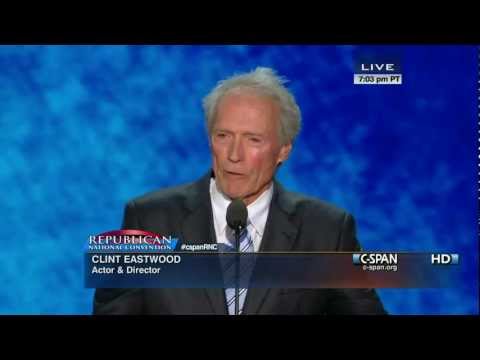 I would just like to say something, ladies and gentlemen. Something that I think is very important. It is that, you, we — we own this country.
Clint Eastwood
Truly one of the most bizarre, and entertaining, moments I have witnessed in almost fifty years of observing national political conventions.  People may forget almost all of this convention as the years roll by, but they will always remember Clint and the empty chair!  Here is the text of his unforgettable act: Continue reading →
(cross-posted at Acts of the Apostasy)
(AoftheAP)  Earlier today, St. Augustine made an unscheduled visit to the editorial offices of AoftheA, on this, his feast day, to air a complaint.
"Don't get me wrong," he said.  "I'm beyond joyful at being a saint, and having been declared a Doctor of the Church.  Deo Gratias and all that.  But really – I have other well-known sayings, too, you know.  Not just the "Our hearts were made for you, O Lord, and they are restless until they rest in you", that you have published in your sidebar.
"Sure, I'm proud of that one, to a certain extent.  But you'd think that that's the only important thing I've ever said!  How about 'Oh Lord, give me chastity, but not just yet'?  Or maybe 'He who created us without our help will not save us without our consent'?  Here's another good one: 'God loves each of us as if there were only one of us'?  Hardly anyone remembers that one.  I even wrote a few jokes, and no one remembers those either."
The AoftheA editorial staff, when asked to comment, merely said that the Reflections From the Saints comes directly from the MyCatholic.com website, and since they published the quote, perhaps St Augustine should go pay them a visit as well.
"Oh, I assuredly will," the saint responded, "Believe me, there are quotes literally dripping off every page of Confessions – yet that one gets picked.  It's kinda disappointing.  I'm feeling pigeon-holed."
When asked about his own favorite quote, he smiled. "That's easy.  'Thanks, Mom.'"
I wish I could say  the above video is an exaggeration, but it really isn't.  Timothy Noah demonstrates this in The New Republic in a charming article entitled, Romney Cribs from the GOP's Willie Horton Playbook.  In the article Noah somehow fails to note that in 1988 the first candidate to bring up the fact that Michael Dukakis as governor of Massachusetts defended a furlough policy for prisoners, including convicted first degree murderers serving a life sentence, was Al Gore.  Willie Horton, a first degree murderer serving a life sentence, received a weekend furlough, did not come back, and committed the crimes of rape, assault and auto theft.  Horton was sentenced to two life sentences plus 85 years in Maryland.  The Maryland judge refused to return him to Massachusetts, saying, "I'm not prepared to take the chance that Mr. Horton might again be furloughed or otherwise released. This man should never draw a breath of free air again."  Michael Dukakis as governor of Massachusetts thought that such furloughs were a great idea and defended the policy.  Bush is accused by Noah of racism for bringing up these very inconvenient facts against Dukakis.
So much for history.  How is Romney guilty of racism according to Noah?
Edsall sees the Romney campaign using race in two ways. Most overtly, the Romney campaign is accusing President Obama by of gutting welfare reform by dropping the work requirement—a gross distortion of an unexceptional waiver Obama granted several states allowing them to experiment with alternative ways to meet the work requirement. Two of the five governors requesting the waivers were Republicans, and among those who have denounced the workfare accusation as flat-out untrue is the Republican former congressman and current talk-show host Joe Scarborough. The second way Edsall sees the Romney campaign using race is more subtle. According to Edsall, Romney is conveying a racially-charged message in accusing Obama of taking money away from (mainly white recipients of) Medicare to fund (majority non-white recipients of) Obamacare.
According to Edsall, Romney and his running mate, Paul Ryan, have so far been leaving the race-baiting to ads on TV and the Internet while taking the high road in their own appearances. That isn't quite right, as TNR's Alec MacGillis has shown; Romney is not above integrating the welfare-based attack into his speeches. Now Romney has taken the game to a new level in an interview published today in USA Today. Romney tells USA Today's Susan Page that Obama issued the welfare waivers to "shore up his base. Continue reading →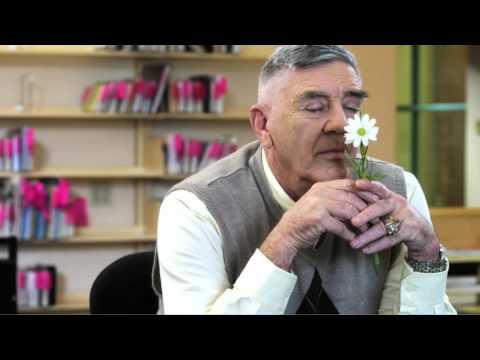 I know that the Marine Corps will be here forever; this administration won't.
Gunnery Sergeant R. Lee Ermey
One of my favorite character actors is R. Lee Ermey.  A gunnery sergeant and drill instructor in the Marine Corps, he was honorably discharged from the Corps in 1972 as a result of injuries he sustained in two tours in Vietnam.   Since that time he has built an acting career, playing off his DI personae and his flair for comedy.  Recently he was a spokesman for Geico, but was fired for giving vent to his views about the current administration during a Toys for Tots program in Chicago last year.
After being asked about his GEICO commercial wherein he played a psychiatrist calling his patient a "jackwagon," Ermey said, "GEICO fired me because I had, I wasn't too kind about speaking with the, about the administration, so the present administration. So they fired me."
"So they fired you because of political reasons?" asked the TMZ representative.
"Yeah," Ermey answered. "If you're a conservative in this town, you better watch out."
Here is the program and a transcript of what he said.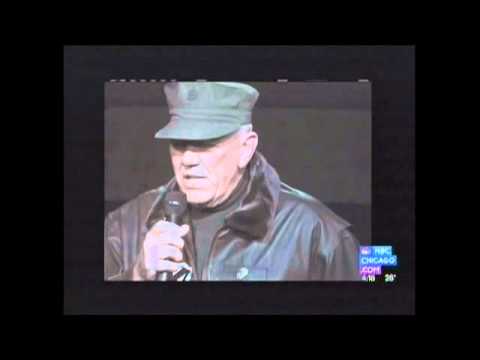 I got to tell you, folks, we're having a big problem this year. The economy really sucks. Now I hate to point fingers at anybody, but the present administration probably has a lot to do with that. And the way I see it, they're not going to quit doing it until they bring this country to its knees. So I think we should all rise up, and we should stop this administration from what they're doing, because they're destroying this country. They're driving us into bankruptcy so that they can impose socialism on us, and that's exactly what they're doing. And I'm sick and damn tired of it, and I know you are too. But I know the Marine Corps is going to be here forever – this administration won't. Semper Fi. God bless you all. Continue reading →
I was working at my desk in the law mines Wednesday afternoon, when I heard one of my secretaries say loudly "Mr. McClarey never speaks to anyone who will not give their name!" followed by a phone being slammed down.  I sauntered into her office to see what was up.  She told me that some bitter old harpy was yelling and talking a mile a minute, demanding to speak to me and ranting about who was paying for The American Catholic, that Biden was a better Catholic than Paul Ryan, and spewing various insults aimed at conservatives.  When she wouldn't give her name my secretary hung up on her per our standard operating procedures.  I learned long ago that if someone will not leave their name that is almost a certain sign of someone with a few screws loose, and I simply do not have the time to waste dealing with such phone calls.  My other secretary heard us and said that she had received a similar call a few minutes ago and after letting the woman vent for five minutes hung up on her after she repeatedly ignored requests to give my secretary her name.  At this time the caller called back and we put her through to voice mail.  The person began her diatribe by denouncing me as a coward, this from someone who would not give her name.  I deleted her call at this point since she was obviously merely going to repeat the tiresome rant that my secretaries had already described to me.
If she had merely given her name I would have been happy to talk to her and tell her who is paying for The American Catholic.  Fifty percent of our revenue comes from the Vatican.  I was in the midst of fingering my monthly pot of Vatican gold when she called.  This of course is in addition to the squad of albino squirrel assassins that I received from the Vatican when I helped form The American Catholic four years ago this October.  The remainder of our funds comes from the Koch Brothers.  They usually pay us in blood diamonds, although I would note that the shipment last month seemed to be of a lesser quality than they customarily send.  As a result, I am happy to report that each contributor to The American Catholic is rich, rich beyond your wildest dreams of avarice!  (Don laughs evilly:  Ha! Ha, Ha, Ha!  Chortle, snort!) Continue reading →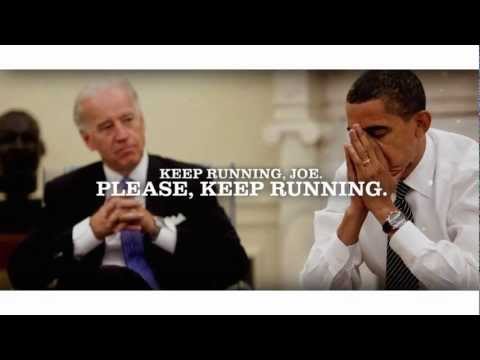 Lately our beloved national clown and veep, Joe Biden, has come under attack.  Light-heartedly attempting to whip up racial hatred and paranoia in a speech before a predominantly black audience in Danville, Virginia, Biden said that Romney and the Republicans would "put y'all back in chains!"
These remarks were denounced by various people including Douglas Wilder, a former Democrat governor of Virginia.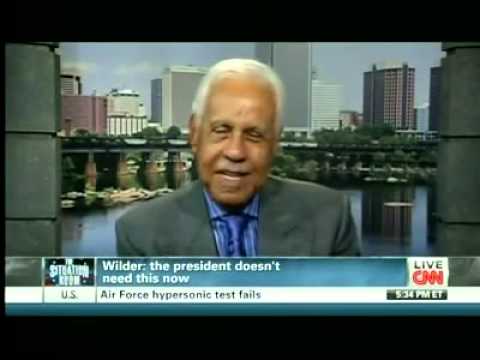 This is all so wrongheaded.  I could understand such recriminations if Biden were a serious politician of an ordinary sort, but he is not.  His entire gaffe-ridden political career has been one long extended comedy routine.  His purpose as Veep has been to relieve the public mood during the Great Depression II, much as his intellectual peers, The Three Stooges, did during the original Great Depression. Continue reading →