Humor
No national polls today because of the disruption caused by Hurricane Sandy, and I wouldn't be surprised if we don't see any more until last-minute weekend ones.  To tide over political junkies, there is a fun story in SFGate about California liberals petrified over the prospect that the Southside Messiah may not be reelected:
Edelman hosted a bunch of friends to watch the debate over dinner. But after  the first five minutes unfolded, nobody ate. Few spoke. "And right after it  ended, everybody just got up and left," she said.
Berkeley resident Jim  Blume yelled at the television while he watched the debate with family  and friends.
"C'mon! Say something! That's wrong what he (Romney) is saying," Blume  recalls telling the leader of the free world.
Alas, Obama didn't respond to Blume's pleas. And for the next two nights,  Blume didn't sleep. A man who has voted for only one Republican in his life -  when the  Beatles were touring – found himself questioning Obama and the state of  the campaign.
"What was happening? Who was this guy?" Blume asked.
Zuzana Ikels knows the pain. Since the first debate, the Albany resident has  done a lot of poll checks at 3 a.m. And rechecks.
She tried to convince herself that the first debate wasn't as bad as it  looked. Maybe, she said, it was like how you thought you bombed a test but you  really didn't do that badly. Continue reading →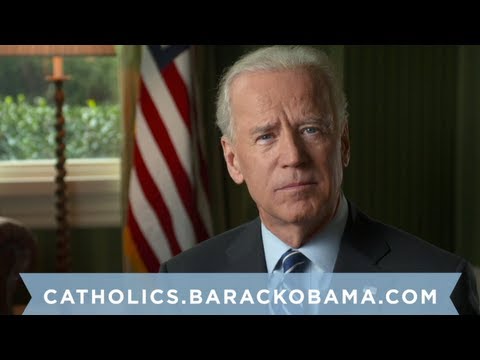 I have long praised our Veep, and Beloved National Clown, for his efforts to keep up our national morale during these dismal economic times by endless gaffes and verbal pratfalls.  Now he has outdone himself!
In the above video the completely pro-abort Biden tries to portray himself, get this, as a faithful Catholic!  Howlingly funny.  I  am sure Joe of course understands full well that a man with his voting record is as far from a faithful Catholic as it is possible for a politician to be.  I am certain he is aware of this section of a letter written by Cardinal Ratzinger:
1. Presenting oneself to receive Holy Communion should be a conscious decision,  based on a reasoned judgment regarding one's worthiness to do so, according to  the Church's objective criteria, asking such questions as: "Am I in full  communion with the Catholic Church? Am I guilty of grave sin? Have I incurred a  penalty (e.g. excommunication, interdict) that forbids me to receive Holy  Communion? Have I prepared myself by fasting for at least an hour?" The practice  of indiscriminately presenting oneself to receive Holy Communion, merely as a  consequence of being present at Mass, is an abuse that must be corrected (cf.  Instruction "Redemptionis Sacramentum," nos. 81, 83).
2. The Church teaches that abortion or euthanasia is a grave sin. The Encyclical  Letter Evangelium vitae, with reference to judicial decisions or civil laws that  authorize or promote abortion or euthanasia, states that there is a "grave and  clear obligation to oppose them by conscientious objection. [...] In the case of  an intrinsically unjust law, such as a law permitting abortion or euthanasia, it  is therefore never licit to obey it, or to 'take part in a propaganda campaign  in favour of such a law or vote for it'" (no. 73). Christians have a "grave  obligation of conscience not to cooperate formally in practices which, even if  permitted by civil legislation, are contrary to God's law. Indeed, from the  moral standpoint, it is never licit to cooperate formally in evil. [...] This  cooperation can never be justified either by invoking respect for the freedom of  others or by appealing to the fact that civil law permits it or requires it"  (no. 74).
3. Not all moral issues have the same moral weight as abortion and euthanasia.  For example, if a Catholic were to be at odds with the Holy Father on the  application of capital punishment or on the decision to wage war, he would not  for that reason be considered unworthy to present himself to receive Holy  Communion. While the Church exhorts civil authorities to seek peace, not war,  and to exercise discretion and mercy in imposing punishment on criminals, it may  still be permissible to take up arms to repel an aggressor or to have recourse  to capital punishment. There may be a legitimate diversity of opinion even among  Catholics about waging war and applying the death penalty, but not however with  regard to abortion and euthanasia.
4. Apart from an individual's judgment about his worthiness to present himself  to receive the Holy Eucharist, the minister of Holy Communion may find himself  in the situation where he must refuse to distribute Holy Communion to someone,  such as in cases of a declared excommunication, a declared interdict, or an  obstinate persistence in manifest grave sin (cf. can. 915).
5. Regarding the grave sin of abortion or euthanasia, when a person's formal  cooperation becomes manifest (understood, in the case of a Catholic politician,  as his consistently campaigning and voting for permissive abortion and  euthanasia laws), his Pastor should meet with him, instructing him about the  Church's teaching, informing him that he is not to present himself for Holy  Communion until he brings to an end the objective situation of sin, and warning  him that he will otherwise be denied the Eucharist.
6. When "these precautionary measures have not had their effect or in which they  were not possible," and the person in question, with obstinate persistence,  still presents himself to receive the Holy Eucharist, "the minister of Holy  Communion must refuse to distribute it" (cf. Pontifical Council for Legislative  Texts Declaration "Holy Communion and Divorced, Civilly Remarried Catholics"  [2002], nos. 3-4). This decision, properly speaking, is not a sanction or a  penalty. Nor is the minister of Holy Communion passing judgment on the person's  subjective guilt, but rather is reacting to the person's public unworthiness to  receive Holy Communion due to an objective situation of sin. Continue reading →
Go here to view a prophetic video from Saturday Night Live four years ago predicting just how crazy the Obama years have been.  Note the dead on impersonation of our Beloved National Clown!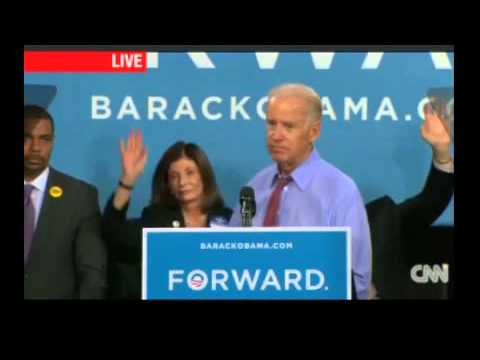 In the above video our beloved National Clown lauded our veterans who served in Iraq and Iran.  What do you think?
1.  Bone headed Biden being bone headed Biden.
2.  Give Joe a break, they both begin with I!
3.  Joe let the cat out of bag in regard to the October Surprise!
4.  Sure there was a war with Iran.  That is where "Blood and Guts" Biden got his brain injury!
5.  Biden was unable to plagiarize in his Geography course in college. Continue reading →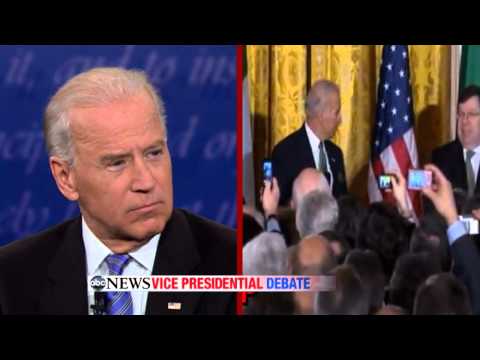 Hattip to John Hinderaker at Powerline.  Biden, our Veep and Beloved National Clown, reacts to some of the wilder things that he has said over the years.
Smitty at The Other McCain has a brilliant riff on The Gettysburg Address in regard to the debate last night:
Four score and five interruptions ago our zany uncle brought forth on this continent a new indignation, conceived in contempt for liberty, and dedicated to the proposition that all men are created to serve the state.
Now we are engaged in a soft civil war, testing whether that indignation, or any indignation, so conceived and so dedicated, can long endure. We are met on a great debate-field of that war. We have come to dedicate a portion of that field, as a blog post for he who here gave 90 minutes of his life that that nation might live. It is altogether fitting and proper that we should blog this. Continue reading →
Here at The American Catholic we occasionally receive unsolicited items.  We are currently in possession of what purports to be Biden's notes in preparation for his Veep debate with Paul Ryan this Thursday.  Here they are:
1.  No gaffes?-Obama told me not to make any gaffes.  I told the big guy to f—–g relax, because I never make any gaffes.
2.  No F-Bombs-Sheesh, Obama can be loud when he's upset!  No F-Bombs, OK.   As if I ever swear in public!
3.  No biker chicks-Yeah, I don't want to have to sleep on the couch again for a week after the debate.
4.  Lie, Lie, Lie-As truthful as I am, this will be hard for me to do, but I will do my best.
5.   No foreign accents-A guy puts on an Indian accent one time, and he never hears the end of it. Continue reading →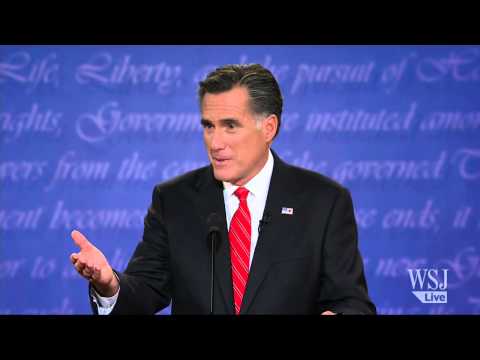 10.  He assumed that it was a gag twentieth anniversary celebration thrown together by Michelle.
9.    His puppy chow snack an hour before the debate didn't agree with him.
8.    He was distracted by receiving debate advice from Biden in his earpiece.
7.    Newt Gingrich told him he had nothing to worry about.
6.    Jim Lehrer gave Obama advance knowledge of the questions he would ask, but then Lehrer forgot the questions.
5.    Rocky Mountain High. Continue reading →
(AoftheAP)  As the first presidential debate of the 2012 election nears, scheduled for Wednesday October 3 at the University of Denver, each campaign continues to lower their candidate's performance expectations, issuing counter statements that oddly seem to flatter their opponent while downplaying any notion that their own candidate will do well.
"If these expectations get lowered any further," an unnamed pollster said, speaking on condition of anonymity to AoftheA News, "any minute now, they're going to look up and see the Great Wall of China."
Members of President Obama's campaign began the narrative in mid-September, explaining that "the structured — and time-limited — nature of the debates isn't a natural fit for Obama, who often is long-winded when answering questions during news conferences or town hall-style meetings." In addition, the Obama camp admitted that Romney's recent participation in the Republican primary debates could give him an edge heading into the presidential debates.
These statements prompted a reply the Romney campaign, where senior adviser Beth Myers issued a letter stating, in part, that "President Obama is a uniquely gifted speaker, and is widely regarded as one of the most talented political communicators in modern history."    Thus, Romney's expectations in doing well against the president are fairly low.
Not long after seeing the letter, members of the Obama campaign responded by saying that while they appreciate Governor Romney's kind words, their expectations were still lower, because the president has not had the sort of time to prepare that his contender has enjoyed.  Jen Paski, a White House spokesperson, told reporters on Air Force One: "I will just take this opportunity to say that Mitt Romney on the other hand has been preparing earlier and with more focus than any presidential candidate in modern history: Not John F. Kennedy, not President Bill Clinton, not President George Bush, not Ronald Reagan has prepared as much as he has."  She went on to cite that "the president has 'been doing some studying' but cited his travel schedule, unfolding events in the Middle East, and 'just the constraints of governing' as preventing Obama from focusing more time on it." Continue reading →