Humor
Last night I posted a link to this brilliant bit of satire about internet snark. Here's a taste:
Hey, 2005? Your meme is calling. Get into the weeds. Shorter generic liberal blogger: I'm angry and don't understand syntax. Teh gay, it burns!… The stupid, it burns. There, fixed. Awesome sauce, the Villagers have held their grand powwow and declared that all the Very Serious People must use Abundant Capital Letters to convey irony. Line of dialogue from The Simpsons during the Clinton era.

That gerund-employing, chain-of-modifiers-involving, consumer-items-invoking, would-be rant directed at middle-class liberals? Meh. Just breathtakingly meh. Worst. Recycled. Gimmick. Ever.

Further useful phrases. Stay classy, concern troll! A smart take on entitlements "reform." That whole coherence thing? Whatever. Smackdown. Beatdown. At a time when [minor incident involving identity politics] and [another minor incident involving identity politics] and [another minor incident involving identity politics], why behave "reasonably " regarding [another minor incident involving identity politics that is in no way the responsibility of the person being addressed]?
It is easy to rely on snark as a means of dismissing other viewpoints, I might be guilt of occasionally employing snark as a rhetorical weapon. Yet it can be overused, and writers who use snark as a rhetorical crutch can choke on their own nastiness to the point that it becomes a bore to read them.
As if to demonstrate this point comes this piece from Think Progress titled "We Could End Homelessness With The Money Americans Spend On Christmas Decorations." The post itself is not intensively snarkish, although substantively its premise is absurd, as aptly demonstrated by Stacy McCain. The comments to the Think Progress piece, on the other hand, are a virtual wasteland of snark. A sampling:
how dare TP open a front in the war on christmas by using christmas as a way to do christian things instead of engaging in celebration!

Hahaha… how dare they indeed. Who do they think they are Fox News!

I wonder which one Jesus would really like for his birthday?

the real Jesus or supply side Jesus?

If those of us who love and admired Jesus just lived and loved Jesus this would be a moot discussion.
To be fair, there are people who left meaningful and more insightful comments. Also, snarkiness is certainly not endemic solely to the left.  But look at how those responses basically dehumanize and debase people who might have different viewpoints. They display obvious disdain towards Christians and our supposed hypocrisy for hanging Christmas lights as though we are not also devoting time, talent and treasure to help the homeless. It's an easy way to demonstrate one's moral and intellectual superiority without actually addressing the issue.
On the other hand, while snark can be overused, there is a role for humor and light-heartedness in our communications. The flipside of the snarksters are those dour individuals who are under the impression that laughter is a mortal sin. Seriously – there are people who point out the lack of bible passages referring to Jesus laughing as positive proof that he never laughed, and as such neither should we. One wonders what other human activities not attributed to Jesus in the Scriptures these literalists also forgo, but we'll leave that one to the imagination.
Sure, some topics merit nothing but serious discussion, but the perpetually straight-laced and humorless are frankly tedious. I know Rush Limbaugh is not everyone's cup of tea, even for those on the right, but one of the primary reasons – if not the primary reason he has been as successful as he has is that he is able to treat political topics with humor. Contrary to popular belief he doesn't just go on the air and scream into a microphone. And as his show has aged his satire has grown sharper. If Limbaugh just went on the air and day after day just ranted and raved unhumorously, he would not have 20 million listeners. Okay, he might have ten million listeners, but he still wouldn't be as popular. Similarly, Mark Steyn is able to get away with publishing columns full of doom and gloom because he does so with a sharp wit that prompts the reader to laugh and cry at the same time. Glenn Beck is at his most enjoyable when he's not going off about Agenda 21 but instead when he's simply satirizing some bit of liberal sillyness. I think one of the reasons MSNBC is so unwatchable – other than its decided left-wing slant – is that most of the on-air talent lacks that element of light-heartedness and humor.
It's hard to distinguish between snark and humor, and at times they are in fact indistinguishable concepts. In the end, one can be satirical without necessarily being nasty, a concept obviously foreign to some of the followers of "Think" Progress.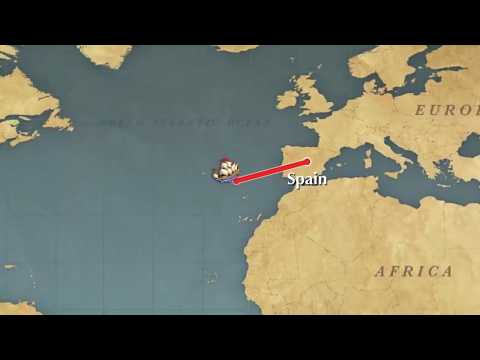 According to wacked out devotees of the so-called Mayan Prophecy the world will come to an end on December 21, 2012.  We Catholics of course believe that the world will end at the time of the second coming of Christ, and that Christ will come like a thief in the night on some date which is unknowable to us.  For all I know it could be December 21 of this month, although I don't think I will cancel my house and auto insurance as of that date.  In the very unlikely event that the world does end, please come to TAC for our special end of the world blog posts:
1.  How to make that emergency confession that you have been putting off lo these many years!
2.  Remember, it is goats on the left, sheep on the right!
3.  The impact of the world ending on the mid-term elections.
4.  What will be the effect of the world ending on Obama's job approval rating?
5.  National Catholic Reporter claims that the end of the world is a papal conspiracy! Continue reading →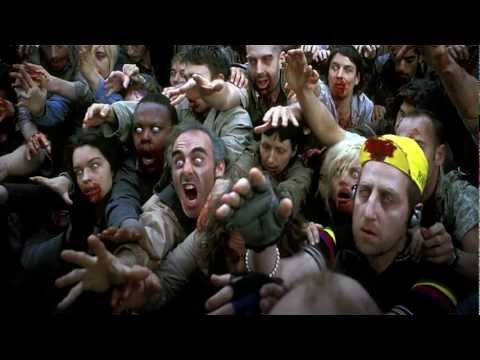 Ah the next four years are going to be so enjoyable.  When it comes to crony capitalism Adam Smith said it well:
"The proposal of any new law or regulation of commerce which comes from this order [that is, 'those who live by profit'], ought always to be listened to with great precaution, and ought never to be adopted till after having been long and carefully examined, not only with the most scrupulous, but with the most suspicious attention. It comes from an order of men, whose interest is never exactly the same with that of the public, who have generally an interest to deceive and even to oppress the public, and who accordingly have, upon many occasions, both deceived and oppressed it."
Milton Friedman was eloquent on the subject of government supporting private enterprises: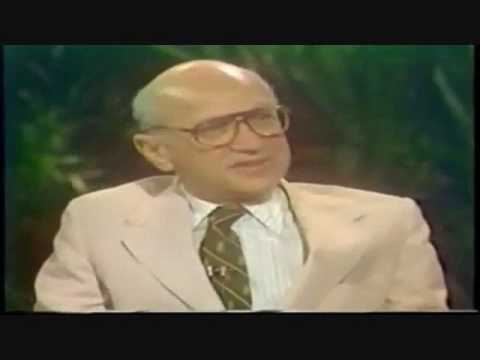 Continue reading →
Alright, let's face it. Is this the time of year, just after Thanksgiving, when you start dreading the impending "Holiday (Don't call it Christmas) Season?" You know, the season of nightly news stories about how schools won't allow the display of Christian symbols, the already beginning onslaught of commercialism and advertising, the atheist sloganeering that degrades an event so sacred, and all the politically correct puffery about how to speak of the Holy Celebration of The Birthday – Christ's Mass – without actually saying it.
It's almost intolerable and almost ruinous, like the odor of the hydro-treated petroleum distillates of Goo Gone® invading a warm and apple-cinnamony glowing kitchen. Pee-yew!
How to rise above it all? Well, there's a unique, if not peculiar, saint who would probably react the way I'd like to react in the middle of holiday nonsense, St. Christina of Liége, also more appropriately named, St. Christina the Astonishing. She frequently tried to escape, well, worldly stinkiness. Continue reading →
One of the more nauseating features of the reelection of the South Side Messiah, is that we will have four more years  of the cult of personality that is promoted by some of Obama's more deranged acolytes.  A current example is The Gospel According to Apostle Barack by Barbara A. Thompson.
The book description of this tome:
Yes, Barack had worked tirelessly on behalf of the American people, especially those who elected him in 2008. His followers needed to re-elect him to a second term, so that he could continue to accomplish the promises he made, thus, realizing his vision of America as a more perfect political union or "heaven here on earth" Then, as I began to contemplate ways to assist Barack in his 2012 re-election bid something miraculous happened. I felt God's (His) Spirit beckoning me in my dreams at night. Listening, cautiously, I learned that Jesus walked the earth to create a more civilized society, Martin (Luther King) walked the earth to create a more justified society, but, Apostle Barack, the name he was called in my dreams, would walk the earth to create a more equalized society, for the middle class and working poor. Apostle Barack, the next young leader with a new cause, had been taken to the mountaintop and allowed to see over the other side. He had the answers to unlock the kingdom of "heaven here on earth" for his followers. The answers were repeated – over and over – in speeches Barack had made from his presidential announcement to his inaugural address. Those speeches or his teachings contained the answers to the middle class and working poor people living in a "heaven here on earth" For when the answers were unlocked and enacted, Apostle Barack's vision of America would be realized.
Hmmm, I wonder what parables would be in the Gospel of Barack?  The Good Abortionist?  The Prodigal Differently Gendered Male Product of Conception?  The Civil Union at Cana?  The Ten Foolish Sluts?  The Unionized Laborers in the Vinyard?  The Unjust Republican Judge?
Barack would perform miracles in the Gospel:  walking on a sea of debt;  transforming water into taxes;  raising the dead because they hadn't paid their death taxes;  transforming bread and wine into (skip that one, Apostle Biden snarfed them down).
The teachings of the Apostle Barack of course would take pride of place:
1.  Render unto Caesar Obama everything.
2.  Love Barack and love thy fellow Leftist.
3.  Blessed are the bribe givers for they shall receive their reward.
4.  Suffer the little children.
5.  The wages of sin are fun. Continue reading →