Hollywood
[Update at the bottom of this post]
Salvete TAC readers!
Here are my Top Picks in the Internet from the world of the Catholic Church and secular culture:
1. The USCCB scandal continues as the U.S. bishops continue to issue denials of wrongdoings.
Mary Ann of Les Femmes blog asks why does the USCCB continue to cooperate with evil.
An interesting twist to this story is how the Boston Globe and New York Times covered the homosexual pedophile abuse scandal in the Church quite vigorously yet not one peep when the USCCB is caught red-handed with direct links to anti-Catholic organizations.
2. A great discussion about the origins of the phrase, "The Dunce Cap", provided for a clarification by Friar Roderic.  He provided a video that explains the steady progression as a Protestant insult, ie, to call Catholic dunces for being aggressive in their Catholic beliefs, to the more secularized version which has turned it into a catch phrase for idiocy.
Channel surfing the other night, I came across a slew of 1980s "coming of age" movies on cable television. With all of their flaws (too much sexual innuendo, which is mild by today's comparisons,) one can easily see a positive theme of a bright future and endless possibilities running through this genre of films. I had almost forgotten that in the 1983 film Valley Girl, Julie played by Deborah Foreman actually chastises her hippy parents for their suggestion that if she and her new boyfriend Randy, played by Nicholas Cage, want to explore their sexuality it would be alright by them.  Julie rebukes her parents for having such beliefs as well as the nostalgia surrounding their involvement in the 1960s anti war movement; after all it was the era of Ronald Reagan. Everything seemed possible; it was Morning in America again. Many of these movies were set in California which at the time exuded excitement for those of us growing up in colder, Midwest climates. Economically, California was booming and it was also the heart of a growing and diverse music scene.
Fast forward some 25+ years later and many of today's films have a dark undercurrent with more than a little subtle leftwing political and cultural propaganda running through them. While there are certainly hopeful signs in Hollywood, especially with the advent of stars like Eduardo Verastegi and his movie Bella and associated Metanoia Films, (Click here for my interview with Eduardo Verastegui,) the secular film industry has fallen even farther into the cesspool. Sadly the Golden State's economic boom seems but a distant memory, which was bound to occur when California's Big Government mentality rivaled that of Sweden or the Canadian province of Quebec. The bigger question remains; is California setting the trend once again for the nation and the western world, and if it is what hope is there? The hope remains as it always has not in mortal man and the latest left wing hypothesis about the world's failings, but in the teachings of the Catholic Church.
Last night I was exercising and flipping through the channels and saw Mel Gibson on the Jay Leno Show- very disturbing stuff.  He joked about having a lot of off-color jokes, he offered up some profanity to quote some girls he ran into while filming in Boston. To top it off he promised Leno that if and when he decides to get married again he would announce it first on Leno's show.
I probably shouldn't be surprised, but I am.
Last fall I saw a trailer for a new movie that's coming out next week called Legion, in which Michael the archangel defends humanity against the armies of (good?) angels which God has sent to wipe out humanity. Here's the plot summary from Wikipedia:
Noted thinker Danny Glover one-ups Pat Robertson by claiming that "when we see what we did at the climate summit in Copenhagen, this [the Haiti earthquake] is the response, this is what happens, you know what I'm sayin'?"
Video in the link.
Due to the fear of a death threat in the form of a fatwa from Muslim scholars, movie director Roland Emmerich chose not to shoot any scenes depicting the destruction of Islamic holy sites in his new end-of-the-world film, 2012.  Though Roland Emmerich says this did not stop him when filming scenes depicting the destruction of Christian landmarks such as the Sistine Chapel, Saint Peter's Basilica, and the Christ the Redeemer statue in Rio de Janeiro.  He wanted to make sure his views of opposition to "organized religion" were not soft-pedaled in the movie 2012.
Of course, "organized religion" is a euphemism for the apostolic churches of the Catholic and Orthodox faiths.  Hence why you'll see the dome of Saint Peter's Basilica topple over in the 2012 film and not the Ka'aba inside the Grand Mosque of Mecca collapse.
[Warning: Vile language in this posting.]
Larry David is the creative producer of NBC's Seinfeld and HBO's Curb Your Enthusiam.  Over the weekend in an episode of Curb Your Enthusiasm he relieves himself on the picture of Jesus.  The details and context of the episode are not worth explaining due to the unfortunate attack on God and our Christian faith by this depraved human being.
Like so many in Hollywood, anti-Christian, more specifically, anti-Catholicism, is still prevalent among many movers and shakers.  Imagine if they would even consider insulting the founder of Islam, Mohammad, as such?  Not in a million years.
Comedienne Sarah Silverman is known for her profane and vulgar humor in the Hollywood scene.  Miss Silverman, in an attempt at satire, presents a sketch on the HBO program "Real Time with Bill Maher" on  how to solve world hunger.  On the surface the sketch she offers is almost harmless, but her degrading attack on our Pope is insulting to him and all Catholics.
Here is a partial transcript:
Think about it, we need a hero, and who is more primed to be our hero than the Pope? He's literally a caped crusader. What is the Vatican worth, like 500 billion dollars? This is great, sell the Vatican, take a big chunk of that money, build a gorgeous condominium for you and all your friends to live in, all the amenities, swimming pool, tennis court, waterslide, and with the money left over, feed the whole (expletive removed) world.

You preach to live humbly, and I totally agree. So, now maybe it's time for you to move out of your house that is a city.

On an ego level alone, you will be the biggest hero in the history of ever. And by the way, any involvement in the Holocaust, bygones.(sic) [...]
Why bother with something like this?
We need to be aware that we are in this world, not of it.  We need to be a witness to Christ for others.  Sometimes in our endeavors to evangelize the world we can get caught up in all its trappings and are more vulnerable to fall into sin.  One can laugh at oneself without being mean-spirited or degrading.
Miss Silverman may be funny to her fans, friends, and colleagues, but that doesn't mean she is right or that her attempt at humor on our pope is ok.  Yes we can laugh at ourselves and even our beautiful German shepherd, but there are limits and Miss Silverman has more than exceeded these limits.
So the next time you laugh at what you think may be an inconspicuous jab at our Catholic faith, remember, does it denigrate the person it is aimed at in a mean-spirited manner?  Does it cheapen your faith in mockery?  Especially if profane language is used, it's a good indication that the person delivering it is doing it out of hate and spite.
I will not post the video because of the vulgarity she exhibits which is her modus operandi, but you can view at your own discretion on NewsBusters here.
[Updates at the bottom of this article as of 1:47pm CDT AD 10-1-2009]
[I've done my best to tone down the explicit talk related to Roman Polanski, consider this a PG article instead of the usual G]
Famed Hollywood movie director Roman Polanski, who has been hiding in France since 1978, was arrested five days ago by the Swiss Justice Ministry while trying to enter Switzerland at Zurich Airport for an outstanding 1978 US arrest warrant. Polanski was going to attend the Zurich Film Festival to receive a Lifetime Achievement Award.  He is now waiting extradition, which he is appealing, to the US for his crime of engaging in unlawful intimate relations* of a 13 year old girl.
[Updates at the bottom of this article]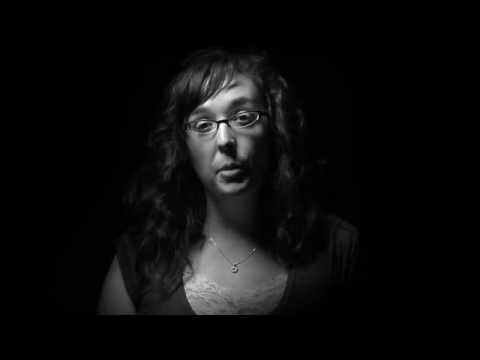 A humorous rejoinder to this video featuring Will Ferrell and other left wing (isn't that almost a job requirement?) celebrities ridiculing opponents of ObamaCare.
Salvete AC readers!
Buckle Up! Because here are today's Top Picks in the Catholic world:
1. Archbishop Timothy Dolan of New York commended President Obama and the Democratic Party efforts in
reforming Health Care.  He said this during the Knights of Columbus Convention in Phoenix, Arizona.  But his Grace gave this caveat that if reform…
"…leads to the destruction of life, then we say it's no longer health care at all – it's unhealthy care and we can't be part of that."
To accentuate this sentiment and as a warning to well meaning Catholics, Cardinal Levada explained that those that want to reform health care at any cost:
"[W]e do not build heaven on earth, we simply prepare the site to welcome the new Jerusalem which comes from God."
2. Catholic convert Joe Eszterhas of Hollywood screenwriting fame, will be writing the screenplay for a movie about
the Virgin of Guadalupe.  Though no director nor a green light has been given on the go ahead of this movie project, the fact that Joe Eszterhas is writing the screenplay is newsworthy in itself because of the author himself is enough to get the ball rolling in the right direction.