Hollywood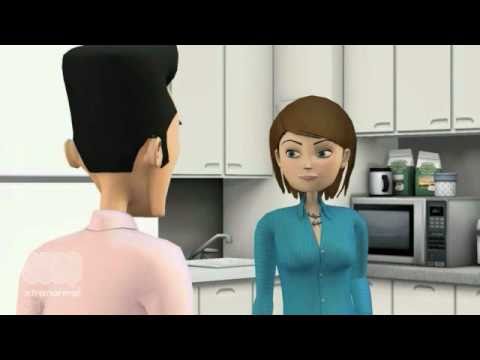 It has long amused me that in a country with 40% of the population considering themselves to be conservatives, we have an entertainment industry so dominated by a political point of view that regards conservatives with contempt.  Andrew Klavan, in his own inimitable fashion, explains how Hollywood distorts reality and presents it to us as entertainment.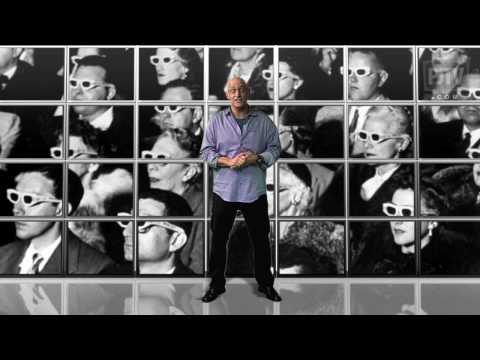 Continue reading →
According to Three Fingers of Politics, you have to have been "living under a rock" not to know who Mila Kunis is. I had actually never heard of her until I read an article at Pajamas Media about her by my friend and former editor, Dave Swindle. The fact that Kunis is a very well-known movie actress who makes this claim about promiscuity and communism — in one breath, no less — is enough to get this Catholic's attention:
GQ: Your new movie is called Friends with Benefits. Ever been in one of those relationships?

Mila Kunis: Oy. I haven't, but I can give you my stance on it: It's like communism—good in theory, in execution it fails. Friends of mine have done it, and it never ends well. Why do people put themselves through that torture?
It's certainly refreshing to hear someone of notable fame expressing good judgment in regard to what we Catholics (and many others alongside us) recognize as two great evils: communism and promiscuity.
Swindle, who is himself a member of Generation Y, writes:
Don't expect the trend of a rebellious youth culture to continue indefinitely.
That is certainly good news, if he is right. Still, he makes the argument from a perspective that is based on reason alone. I don't think Swindle holds exclusively to the "reason only" philosophy, but since he uses reason only in his argument, I'd like to address that.
Swindle makes the point that it's not conducive to self-preservation for one to be "sticking one's privates in a blender". Is this what Kunis was referring to when she said "torture"? I'm not sure. Maybe she was talking about the torture of hell. Would it be too presumptuous of me to suggest that? I have to ask because I don't know anything else about her. Whatever her intention may be, those who base arguments on reason alone do have an easier time convincing people of their arguments than we Catholics do, I suppose, as we have to argue for "moral reasoning", not just "reasoning". Making the argument against promiscuity based on health consequences, or perhaps even sociological arguments regarding the practical benefits of bonding, is something we Catholics are charged with, too, but we are charged with the further burden of explaining the moral dimension that is bound to reason. Unfortunately, that part scares some people away…and always has.
Consider this history lesson from Fides et Ratio:
With the rise of the first universities, theology came more directly into contact with other forms of learning and scientific research. Although they insisted upon the organic link between theology and philosophy, Saint Albert the Great and Saint Thomas were the first to recognize the autonomy which philosophy and the sciences needed if they were to perform well in their respective fields of research. From the late Medieval period onwards, however, the legitimate distinction between the two forms of learning became more and more a fateful separation. As a result of the exaggerated rationalism of certain thinkers, positions grew more radical and there emerged eventually a philosophy which was separate from and absolutely independent of the contents of faith. Another of the many consequences of this separation was an ever deeper mistrust with regard to reason itself. In a spirit both sceptical and agnostic, some began to voice a general mistrust, which led some to focus more on faith and others to deny its rationality altogether.

In short, what for Patristic and Medieval thought was in both theory and practice a profound unity, producing knowledge capable of reaching the highest forms of speculation, was destroyed by systems which espoused the cause of rational knowledge sundered from faith and meant to take the place of faith.
Man's own propensity toward self-interest (e.g., avoiding promiscuous behavior to preserve bodily integrity) works against him, in the end, because mistrust of religion becomes inherent in the way he observes facts. Reason inevitably becomes less important to him than self-interest. An example of this is Planned Parenthood's rejection of science to promote an abortion agenda, something they would themselves have characterized as unthinkable a few decades ago.
I happen to know that Swindle believes, as we Catholics do, that man has a fallen nature, but I'm not sure he defines "fallen nature" the way we Catholics do.
Human nature since the fall of Adam. It is a nature that lacks the right balance it had originally. It is a wounded but not perverted nature. Since the fall, man has a built-in bias away from what is morally good and toward what is wrong. He is weakened in his ability to know the truth and to want the truly good. With the help of grace, however, he can overcome these natural tendencies and become sanctified in the process.
Let's take a look at the particular subject: bad health consequences due to promiscuity. Certainly, even animals which possess perishable souls and no moral reasoning will avoid things that they believe are dangerous to their health and safety. Often, too, animals have long-term mates with whom they form a bond. But animals do, overall, engage in rampant "promiscuity" while not suffering from disease as a result.  Imagine that. God has, by and large, reserved these consequences ("tortures") first and foremost for humanity. Faith tells us "why". Science may only tell us "how".
Back to the "living under a rock" point. Personally and subjectively, I tend to think that "living under a rock" would be an appropriate term for those who actually know who people like Mila Kunis are…but then, I'm with the Catholic Church on the dignity of the human person…not Hollywood. Perhaps it's understandable that Hollywood seems like a place "under a rock" to me. A dark and lifeless place. "Glitter" is not "life". I take no offense at the suggestion, however, that I live "under a rock" because I didn't know of this woman until she said something notably moral.
Fortunately, I know that Swindle knows that I love him, respect him and appreciate him. We are friends, so he won't take our difference of perspective on "why Kunis' comments are good" as a personal slam. In fact, we both agree they're good for the same reason…but mine has a moral dimension, too. An important point, though, is that we both know and understand her remarks to be a good thing. I find comfort in knowing that Swindle and I (and perhaps Kunis?) will almost certainly vote for the same person in the general presidential election because we are both disgusted by the socialist philosophy, as well as any government policies that would directly promote promiscuity, not to mention any number of other ills in government that we both believe to be pulling our country into an abyss, economically and otherwise.
Isn't that comforting? It is comforting to me.
On second thought, there is one troubling point he makes about Generation Y, on page 2:
And yes, after multiple generations that exploded the divorce rate in this country, you've got plenty of young people who are taking the institution of marriage a bit more seriously. (But don't expect this to necessarily translate to being against gay marriage.)
Maybe Generation Y should look to the animal world for guidance on that one?
At least, here's hoping that all of us who are generally opposed to the pro-promiscuity Left, socialism, etc., will eventually vote for the same person. I think we will…but then, there's always a write-in option if the Republican supports gay marriage.
Cars is one of the few Pixar or Dreamworks movies that I have not seen (and with a two-year old, I've seen a lot).  Well it doesn't look like I'll be seeing the sequel either.
Debuting in theaters this Friday, the seemingly innocuous Disney-Pixar film 'Cars 2′ has become a tool to wedge a fight against fossil fuels in favor of alternative forms of energy.

When John Lasseter moved from executive producer to executive director last year, he overhauled major portions of the plot into a good vs. evil story against big oil.
Here is the part of his interview that caught my attention. Continue reading →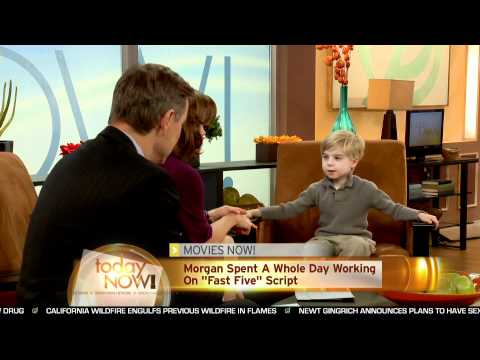 From the only reliable source of news on the net, The Onion.  It is only a rumor that the 5 year old screen writer was brought in to do last minute patch ups on the screenplay for Mel Gibson's beaver opus, The Beaver.
She continues to invited on MSNBC and network morning shows spouting out words of wisdom when asked her opinions on important topics of the day.
But why is she constantly being invited back when she's not even a political pundit nor works in politics for that matter?
No problem, she now offers us what she knows about Christianity.
We are all better for it.
In fact, I feel that after being exposed to this intellectual superior, I've regressed enough to begin enjoying her comedy bits!
(Biretta tip:  Andrew Breitbart)
It seems to me that the shows on TV have gotten worse, much worse than they have ever been. Shows like "Cougar Town," "Super Nanny," "One Tree Hill" or "The Bachelorette" – basically any show on any of the major networks. These shows are either a shameless "sitcom" with bad and awkward sexual humor, a boring reality show that smug Americans watch so they can make themselves feel like they're better than the narcissistic dweebs who end up on those shows, or an overwrought "drama" that lacks any sense of humanity instead substituting gratuitous sexual content.
I suppose what's most striking is the total absence of anything sacred. If you watch TV, it's clear there's nothing special about human affairs and human relationships. Television teaches us that we're all really only out for ourselves. Other people are a means to increase our "happiness" and to the extent they do that they are valuable. Traditional human virtues like love, gratitude, forbearance, patience, loyalty, faithfulness, and peace are mocked on television. No one on television takes any of these things seriously. In fact nothing on television takes anything seriously (maybe a few rare exceptions e.g. LOST). After all, persons who take things seriously are really just fooling themselves that who they are matters or what they do matters. It's not who you are, it's what you have, or who you have. Television teaches an ethic of exploitation for personal gain and I think it's terrible.
But maybe it's always been this way and I haven't paid close enough attention.
People often demand to know why it is that we as a society consent to pay movie stars and professional athletes such obscene sums of money, while teachers and other people clearly providing greater benefit to society are paid so very little.
There are a great many economic and social explanations one can go into, but one basic point that probably bears pointing out is that society does not in fact spend more on Hollywood or on professional sports than it does on teachers. Nationally, the US spends an average of $10,000 per year on each student in public schools, and average college tuition (blending public and private) is roughly the same. Thus, a person with a four year college degree has had roughly $170,000 spent on his education — almost certainly more money than he will spend over his lifetime on movies or watching sports.
The reason why teachers make so much less than movie stars or professional athletes is that the total amount of money collected by these entertainment celebrities is spread over a much smaller number of people. There are under 500 players in the NBA, around 1700 in the NFL. The number of actors who make truly large amounts of money (especially when averaged over a career which often has long dry periods) is at most a couple thousand. By comparison, there are over six million teachers and three hundred thousand college and university professors.
Entertainers make so much money because modern means of communication allow large numbers of people to enjoy the performances of a comparatively small number of people.
Whoopi "it isn't rape-rape" Goldberg, Woody "I married my daughter" Allen, Martin "Jesus slept with Mary Magdalene" Scorsese, Monica Bellucci, David Lynch, Michael Mann, and Tilda Swinton are just a portion of the Hollywood crowd that are clamoring for the release of Roman Polanski who is being held in Switzerland waiting extradition to the United States.
Roman Polanski is on the run from the law for his rape of a 13 year girl in 1977 when he was a young 44 years of age.
Yesterday a former Hollywood starlet, Charlotte Lewis known for costarring opposite Eddie Murphy in The Golden Child, came out in a news conference that she was raped when she was 16 years of age in Paris by Roman Polanski when he was 50 years old.
Her reasons for coming out now?
Her disgust at how Hollywood is defending Roman Polanski and minimizing his offenses.
Leonard Nimoy is calling it quits as to any future portrayals of Mr. Spock, and is retiring from show business.
Leonard Nimoy, the actor who has famously portrayed "Star Trek's" original alien Spock for over 40 years, has announced he's officially hanging up the pointy Vulcan ears for good. Nimoy, 79, plans to retire shortly from show business and the "Star Trek" convention circuit, according to the Canadian newspaper Toronto Sun.