History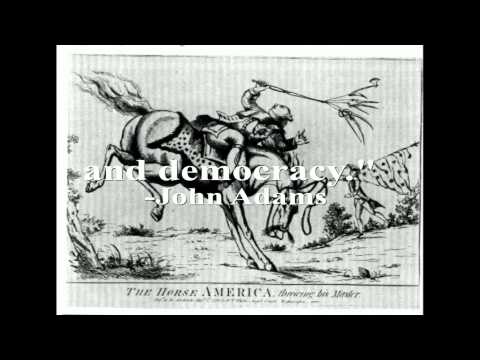 Students at Williams College this year are taking part in an experimental course on the history of American presidents from Washington and Lincoln by producing political attack ads.  Go here for a report on this novel way of learning about American history.
Continue reading →
He leads for aye the advance,
Hope's forlorn-hopes that plant the desperate good
For nobler Earths and days of manlier mood;
James Russell Lowell
Memoriae Positum, memory laid down.  The Latin phrase is a good short hand description of  what History accomplishes.  In 1864 the poet James Russell Lowell wrote a poem entitled Memoriae Positum in tribute to Colonel Robert Gould Shaw who died heroically at age 25  leading the unsuccessful assault of the 54th Massachusetts, one of the first black Union regiments, on the Confederate stronghold of Fort Wagner at Charleston, South Carolina on July 18th, 1863.  The poem predicts that Shaw's memory will live forever and feels sorrow only for those, unlike Shaw, who are unwilling or unable to risk all for their beliefs.  It is a poem completely out of step with the pre-dominant sentiments of our day which seem to value physical survival and enjoyment above everything else.  Here is the text of the poem:
Continue reading →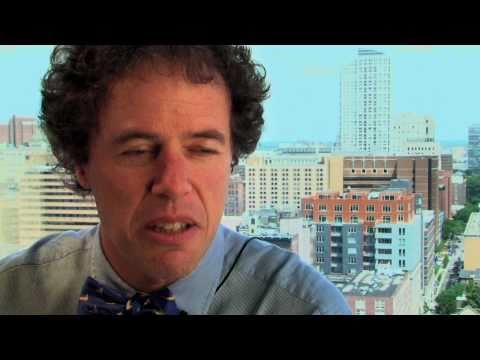 As longtime readers of this blog know, I have a deep and abiding passion for history.  I lament the fact that most histories produced today by academic historians are usually politicized drek, often written in a jargon that makes them gibberish to the general reader.  Historian K C Johnson has a superb post lamenting this situation:
The study of U.S. history has transformed in the last two generations, with emphasis on staffing positions in race, class, or gender leading to dramatic declines in fields viewed as more "traditional," such as U.S. political, constitutional, diplomatic, and military history. And even those latter areas have been "re-visioned," in the word coined by an advocate of the transformation, Illinois history professor Mark Leff, to make their approach more accommodating to the dominant race/class/gender paradigm. In the new academy, political histories of state governments–of the type cited and used effectively by the Montana Supreme Court–were among the first to go. The Montana court had to turn to Fritz, an emeritus professor, because the University of Montana History Department no longer features a specialist in Montana history (nor, for that matter, does it have a professor whose research interests, like those of Fritz, deal with U.S. military history, a topic that has fallen out of fashion in the contemporary academy).
To take the nature of the U.S. history positions in one major department as an example of the new staffing patterns: the University of Michigan, once home to Dexter and then Bradford Perkins, was a pioneer in the study of U.S. diplomatic history. Now the department's 29 professors whose research focuses on U.S. history after 1789 include only one whose scholarship has focused on U.S. foreign relations–Penny von Eschen, a perfect example of the "re-visioning" approach. (Her most recent book is Satchmo Blows Up the World: Jazz Ambassadors Play the Cold War.) In contrast to this 1-in-29 ratio, Michigan has hired ten Americanists (including von Eschen) whose research, according to their department profiles, focuses on issues of race; and eight Americanists whose research focuses on issues of gender. The department has more specialists in the history of Native Americans than U.S. foreign relations. Continue reading →
While I disagree with him on a host of political issues, I follow Ta-Nehisi Coates's blog at The Atlantic closely because of his consistently well written and fascinating posts on history and literature. Many of these are on the Civil War, which has in recent years become a topic of great interest to him.
There was a particularly interesting pair of these a couple weeks ago in which Coates and his commenters discussed (in the context of Ron Paul's repeated statements that the Civil War was unnecessary) the fact that left wing icon Howard Zinn actually peddles the several of the neo-confederate tropes: that the Civil War was fought for Northern economic domination and had little to do with slavery, and that a the Civil War clearly wasn't necessary in order to end slavery anyway. [First post on Ron Paul, Howard Zinn and the Civil War. Second, followup post.] The specific Howard Zinn text that they go after (because it's conveniently online) is a lecture he gave called Three Holy Wars, in which he tries to make a case for why people should not see the Revolutionary War, American Civil War or American involvement in World War II as moral or just — something he argues is important because seeing any past wars as just allows people to justify other wars on analogy.
Zinn proceeds to run through most of the standard complaints against the "War of Northern Aggression":
It was really, really bad:
Slavery. Slavery, nothing worse. Slavery. And at the end of the Civil War, there's no slavery. You can't deny that. So, yeah, you have to put that on one side of the ledger, the end of slavery. On the other side, you have to put the human cost of the Civil War in lives: 600,000. I don't know how many people know or learn or remember how many lives were lost in the Civil War, which was the bloodiest, most brutal, ugliest war in our history, from the point of view of dead and wounded and mutilated and blinded and crippled. Six hundred thousand dead in a country of 830 million. Think about that in relation today's population; it's as if we fought a civil war today, and five or six million people died in this civil war. Well, you might say, well, maybe that's worth it, to end slavery. Maybe. Well, OK, I won't argue that. Maybe. But at least you know what the cost is.
The Civil War didn't meaningfully free them anyway: Continue reading →
Lest we get bogged down in the dark humor of what lousy candidates we have running for the nomination, here's a little bit of non-election related dark humor for your Friday: The Facebook History of World War II:

View the whole thing here.  [warning: some bad language]
American and British lawyers squared off recently in a discussion over whether the Declaration of Independence was legal. The BBC reports as follows:
On Tuesday night, while Republican candidates in Nevada were debating such American issues as nuclear waste disposal and the immigration status of Mitt Romney's gardener, American and British lawyers in Philadelphia were taking on a far more fundamental topic.

Namely, just what did Thomas Jefferson think he was doing?

Some background: during the hot and sweltering summer of 1776, members of the second Continental Congress travelled to Philadelphia to discuss their frustration with royal rule.

By 4 July, America's founding fathers approved a simple document penned by Jefferson that enumerated their grievances and announced themselves a sovereign nation.

Called the Declaration of Independence, it was a blow for freedom, a call to war, and the founding of a new empire.

It was also totally illegitimate and illegal.

At least, that was what lawyers from the UK argued during a debate at Philadelphia's Ben Franklin Hall.
(The rest of the article can be read here.)
It strikes me that this misses a crucial distinction: The Declaration was essentially an announcement that if certain demands were not met, the colonists would fight a war for their independence. Such things are not intended to be legal. No sane country is going to provide legal basis for its sub-regions to secede at will — and as the British lawyers point out further on in the article, the US certainly didn't give it's Southern half that right under Lincoln. Instead, the colonists were making a last ditch appeal and (more realistically) an appeal for public and international sympathy as they prepared to fight a war of independence. If the British had won, the signers would probably have been hung as traitors. Given that they won, they are considered to be founders of the republic.
Rather than trying to put forward some theory under which the document was legal within the context of the British Empire, it seems to me that the correct answer is that the Declaration was legal by right of conquest — an aged yet still apt concept. This also, of course, answers the question of the why the South was not allowed to secede: Because they lost the Civil War.
Today, October 14 Anno Domini 2011, the Battle of Hastings occurred between the Anglo-Saxon King Harold and Duke William of Normandy.
The following is an animated version of the Bayeux Tapestry [1].
King Harold had a depleted force of 5,000 foot soldiers from a decisive victory of the combined Viking forces of Tostig and Harald Hadrada in the north of England the previous month.  Whilst Duke William had a force of 15,000 infantry, cavalry, and archers.  Facing superior numbers King Harold took up a defensive position that nearly won the day if it wasn't for Duke William's resilient command of a deteriorating situation.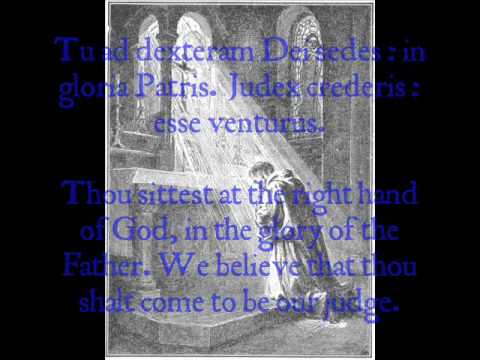 Something for the weekend.  Te Deum (To God) sung by the Benedictine monks of Saint Maurice and Saint Maur.  A song sung by Catholics in moments of triumph and thanksgiving, it was probably written by Saint Nicetas in the late Fourth century or early Fifth century.
One of the swear words common since Vatican II in the Catholic Church is triumphalism.  We are to avoid it at all costs, and it is a bad, bad thing.  In a small way this makes sense.  The Church is both a divine and a human institution.  As a divine institution the Church is always victorious and triumphant as result of the Triumph of the Cross, and proceeds serenely through time and eternity.  As  a human institution the Church consists of we sinful individuals here on Earth, and meets with victories and defeats as she seeks to spread the message of Christ, often on very stony fields indeed.  To view the Church here on Earth through rose colored glasses and to assume that simply because the ultimate victory will be claimed by the Church against the Gates of Hell that all is well within the Church is to mistake the Church Triumphant for the Church Militant.
When I was 12 or so, my father picked up a newly released album of World War One music entitled, after the most famous American song of the war, Over There. It is now long out of print (though still occasionally available used). As is sometimes the case with highly singable songs one heard as a youth, several of these songs had been on my mind lately, and so when the breakdown of the dishwasher the other night set everyone to washing and drying dishes, I put it on and we sang along to the oddly cheerful songs inspired by one of the world's darker interludes.
"Over There", written in 1917 by George M. Cohan (I didn't like the historical versions I found on YouTube as much, so I made my own with the Feinstein rendition of the song.)