HHS Mandate
William Peter Blatty, well-known novelist, author of the Exorcist, a Georgetown graduate, class of 1950, is spearheading an effort to force Georgetown to reform, or to cease to call itself Catholic.  Here is his letter:
Dear Friends,
I invite you today to join me in The Father King Society to Make Georgetown Honest, Catholic, and Better by signing on to a very special effort here. I ask you also to curtail your donations to Georgetown University for one year.
The late Jesuit Father Thomas M. King was a good friend. I had the privilege of lecturing his theology class, which started the rumor that he had inspired my priestly character in The Exorcist. Father King inspired many other things; and our effort now.
On May 5, 2012, in a speech to American bishops, Pope Benedict XVI called on America's Catholic universities to reaffirm their Catholic identity. The Pope noted the failure of many Catholic universities to comply with Blessed John Paul II's apostolic constitution Ex corde Ecclesiae. The Pope said that preservation of a university's Catholic identity "entails much more than the teaching of religion or the mere presence of a chaplaincy on campus."
For 21 years now. Georgetown University has refused to comply with Ex corde Ecclesiaie ("From The Heart of the Church"), and, therefore, with canon law. And, it seems as if every month GU gives another scandal to the faithful! The most recent is Georgetown's obtuse invitation to Secretary Sebelius to be a commencement speaker.
Each of these scandals is proof of Georgetown's non-compliance with Ex corde Ecclesiae and canon law. They are each inconsistent with a Catholic identity, and we all know it. A university in solidarity with the Church would not do these prideful things that do so much harm to our communion. (You can pen a heartfelt letter to the Cardinal Archbishop of Washington and the Holy Father offering your own experience here.)
In the months to come, The Father King Society will ask Georgetown and the Church for explanations and decisions. In 1991, in an effort led by courageous Georgetown students, my dearly missed classmate, GU Law Center Prof. Richard Alan Gordon, took the awesome step of submitting a canon law petition asking the Church to remove Georgetown's right to call itself Catholic. Then Dean of Students John J. DeGioia had authorized the funding of a pro-abortion student advocacy group. A contemporaneous secret memorandum from the Association of Jesuit Colleges and Universities to the presidents of all Jesuit institutions showed us that Dr. DeGioia's decision was part of a larger scheme: GU was to be the dissident leader for others to follow. Dean Gordon's effort was provocative and drastic, but within months of the filing, Rome required Georgetown to reverse itself, and Georgetown did.
Father Tom King was actively involved and submitted an essay to be used in support of the canon law action. (We post it here.) Soon after the 1991 "GU Choice" funding, a meeting took place on campus that collected the students, teachers, alumni and parents who had reacted to the University's scandal in diverse ways. Fr. King listened intently, and then the mild-speaking priest told us of a call the night before from his brother, also a priest. His brother had said, "Tom, you have to choose sometimes — either you fish or cut bait." Father King told us that he had decided to fish. And now, at long last, so have I. I ask you to join us!
For almost two decades, The Cardinal Newman Society has pursued with true inspiration and devotion its unique ministry to strengthen Catholic higher education in America. CNS has agreed to help us. Likewise, the St. Joseph's Foundation, a Texas charity that focuses on canon law, has been a source of valuable information. We appreciate the help of both apostolates.
We may choose to file a canon action again, one much larger in scale and seeking alternative forms of relief that will include, among others, that Georgetown's right to call itself Catholic and Jesuit be revoked or suspended for a time. We will ask for lesser relief as well. Of course, what we truly seek is for Georgetown to have the vision and courage to be Catholic but clearly the slow pastoral approach has not worked. I invite you to sign the "Mandate of Procurator" on this website so that I, and other alumni, parents, teachers and students, may represent you in this special and historic Church petition. Continue reading →
Msgr. Pope linked to this editorial from the Catholic Standard.  It condemns Georgetown's decision to invite Kathleen Sebelius to speak at a commencement, and does so in unequivocal terms.  Here's one key graph:
Founded in 1789 by John Carroll, a Jesuit priest, Georgetown University has, historically speaking, religious roots. So, too, do Harvard, Princeton and Brown. Over time, though, as has happened with these Ivy League institutions, Georgetown has undergone a secularization, due in no small part to the fact that much of its leadership and faculty find their inspiration in sources other than the Gospel and Catholic teaching. Many are quite clear that they reflect the values of the secular culture of our age. Thus the selection of Secretary Sebelius for special recognition, while disappointing, is not surprising.
And then this:
With all of the people struggling so hard to preserve freedom of religion, and with all that the United States Conference of Catholic Bishops has said in defense of this important value, Georgetown's choice of the architect of the radical challenge of such freedom for special recognition can only be seen as a statement of where the university stands – certainly not with the Catholic bishops.
The editorial is not mincing words.  It is plainly stating that Georgetown is, for all intents and purposes, no longer a Catholic university.  As Msgr. Pope notes, these words come from the Archdiocese's official newspaper, and therefore had to be signed off on by the Cardinal's senior staff.
There's much more, and Msgr. Pope also adds his own take on the editorial.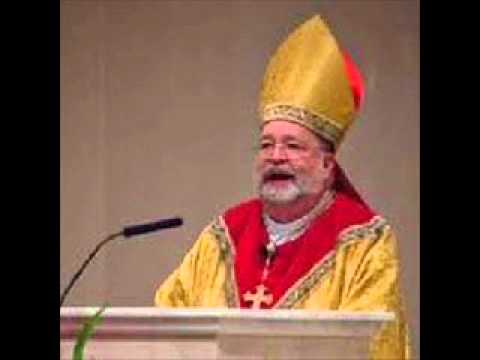 In a prior post, which may be read here, I detailed a speech by Bishop Daniel Jenky of the Peoria Diocese, my Bishop,  in which he blasted the attack of the Obama administration on religious liberty.  Bishop Jenky is a graduate of Notre Dame and was ordained as a priest of the Congregation of Holy Cross, the Catholic religious order which runs Notre Dame.  Bishop Jenky is quite fond of Notre Dame and often speaks of his days there.  He serves on the Board of Fellows of Notre Dame.  Professor Charles E. Rice, Law School Professor Emeritus at Notre Dame, details what happened at Notre Dame after Bishop Jenky's speech:
On April 14, Bishop Daniel R. Jenky, C.S.C., of Peoria, Illinois, delivered a courageous homily at Mass during "A Call to Catholic Men of Faith."  Bishop Jenky said, "This fall, every practicing Catholic must vote, and must vote their Catholic consciences, or by the following fall our Catholic schools, our Catholic hospitals, our Catholic Newman Centers, all our public ministries—only excepting our church buildings—could easily be shut down.  Because no Catholic institution, under any circumstance, can ever cooperate with the intrinsic evil of killing innocent human life in the womb."
Forty-nine members of the Notre Dame faculty denounced Bishop Jenky in a Letter to the  University President, Rev. John I. Jenkins, C.S.C., and the Chairman of the Board of Trustees, Richard C. Notebaert.  The Letter called on them to "definitively distance Notre Dame from Bishop Jenky's incendiary statement."  The signers, said the Letter, "feel" that Bishop Jenky should resign from the University's Board of Fellows.
The faculty Letter claims that Bishop Jenky "described President Obama as 'seem[ing] intent on following a similar path' to Hitler and Stalin."  They accuse Bishop Jenky of " ignorance of history, insensitivity to victims of genocide, and absence of judgment."  The astonishingly simplistic and defamatory character of those accusations can be appreciated only by looking at what Bishop Jenky actually said: Continue reading →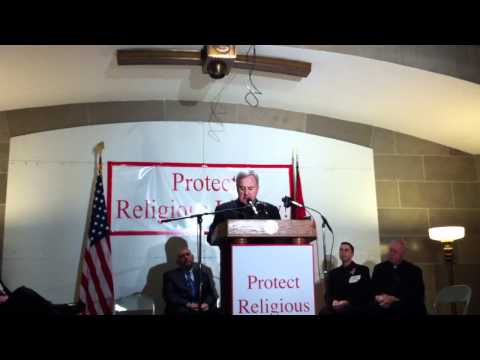 Hattip to Patrick Archbold at Creative Minority Report.   A fiery speech delivered by Archbishop Robert J. Carlson of the Saint Louis Archdiocese at the Missouri State Capitol on March 27, 2012, calling for defiance of the HHS Mandate, and a superb ringing defense of religious liberty:
So Jesus said to them: "Render unto Caesar what belongs to Caesar and to God what belongs to God." (Mt 22:21/Mk 12:17/Lk 20:25)
My brothers and sisters, we stand here today because of an alarming and serious matter that strikes at our fundamental right to religious freedom. The federal government – which was formed to be "of the people, by the people, and for the people" – has decided to tell some of those people that we are free to hold our faith, but we will be required to deny it in practice. We are here to let the government know that we will render unto Caesar what belongs to Caesar, but we will NOT render unto Caesar what belongs to God!
In late January, the Department of Health and Human Services announced that almost all employers — including Catholic employers – would be forced to offer their employees health coverage that includes contraception, sterilization and potentially abortion-inducing drugs. This is in direct contradiction to the teachings of the Catholic faith.
 Recognizing this as a grave threat to religious liberty, many people spoke out against the Mandate.
In response to this reaction, President Obama's Administration announced a so-called "compromise" in early February. Now, instead of the Catholic Church being required to pay for contraception, sterilization and potentially abortion-inducing drugs, the insurance companies will be required to provide those services free of charge.
We need to say loud and clear: Mr. President, there's no such thing as a free lunch! Contraception, sterilization and abortion-inducing drugs aren't free. Someone has to pay for them. If the insurance company has to provide them, the cost will be passed on to the consumer one way or another –that's how the economy works! Continue reading →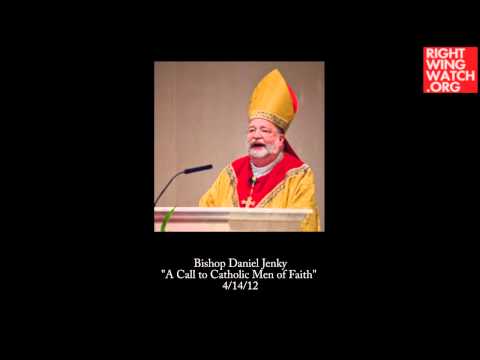 May God have mercy on the souls of those politicians who pretend to be Catholic in church, but in their public lives, rather like Judas Iscariot, betray Jesus Christ by how they vote and how they willingly cooperate with intrinsic evil.
                                                           Bishop Daniel Jenky
My bishop, Daniel Jenky, of the Peoria Diocese, speaks truth about Caesar on April 14 of this year:
There is only one basic reason why Christianity exists and that is the fact that Jesus Christ truly rose from the grave.
The disciples never expected the resurrection. The unanimous testimony of all four Gospels is that the terrible death of Jesus on the cross entirely dashed all their hopes about Jesus and about his message. He was dead, and that was the end of it. They looked for nothing more, and they expected nothing more.
So as much as they had loved him, in their eyes Jesus was a failed messiah. His dying seemed to entirely rob both his teaching and even his miracles of any lasting significance.
And they were clearly terrified that his awful fate, at the hands of the Sanhedrin and the Romans, could easily become their awful fate. So they hid, trembling with terror, behind shuttered windows and locked doors.
When the Risen Christ suddenly appeared in their midst, their reaction was shocked incredulity. They simply could not believe their own eyes.
Reality only very slowly began to penetrate their consciousness when Jesus offers proof of his resurrection. He shows them the wounds on his hands, his feet, and his side. Jesus even allowed them to touch him. He breaks bread with them and eats with them. And only then could they admit to themselves what had seemed absolutely impossible – the one who had truly died had truly risen! The Crucified now stood before them as their Risen, glorious, triumphant Lord.
His rising from the grave was every bit as real as his dying on the cross. The resurrection was the manifest proof of the invincible power of Almighty God. The inescapable fact of the resurrection confirmed every word Jesus had ever spoken and every work Jesus had ever done.
The Gospel was the truth. Jesus was the Christ, the promised Messiah of Israel. Jesus was the Savior of the world. Jesus was the very Son of God.
There is no other explanation for Christianity. It should have died out and entirely disappeared when Christ died and was buried, except for the fact that Christ was truly risen, and that during the 40 days before his Ascension, he interacted with his Apostles and disciples, and on one occasion even with hundreds of his followers.
Today's appointed Gospel reading for this Saturday in the Octave of Easter is taken from the 16th Chapter of Mark. It concludes with a command from the lips of Jesus, given to his disciples, given to the whole Church, given to you and me assembled here today: "Go into the whole world and proclaim the Gospel to every creature."
We heard in today's Second Reading from the Acts of the Apostles that the same Sanhedrin that had condemned Jesus was amazed at the boldness of Peter and John. Perceiving them to be uneducated, ordinary men, they recognized them as companions of Jesus. They warned them never again to teach, or speak to anyone, in the name of Jesus.
But the elders and the scribes might as well have tried to turn back the tide, or hold back an avalanche. Peter and John had seen the Risen Christ with their own eyes. Peter and John were filled with the Holy Spirit. They asked whether it is right "in the sight of God for us to obey you rather than God. It is impossible for us not to speak about what we have seen and heard."
And Peter and John and all the Apostles, starting first in Jerusalem in Judea and Galilee and then to the very ends of the earth, announced the Resurrection and the Good News to everyone they encountered.
According to the clear testimony of the Scriptures, these Apostles had once been rather ordinary men – like you and me. Their faith hadn't always been strong. They made mistakes. They committed sins. They were often afraid and confused.
But meeting the Risen Lord had changed everything about these first disciples, and knowing the Risen Lord should also change everything about us.
You know, it has never been easy to be a Christian and it's not supposed to be easy! The world, the flesh, and the devil will always love their own, and will always hate us. As Jesus once predicted, they hated me, they will certainly hate you.
But our Faith, when it is fully lived, is a fighting faith and a fearless faith. Grounded in the power of the resurrection, there is nothing in this world, and nothing in hell, that can ultimately defeat God's one, true, holy, Catholic, and Apostolic Church.
For 2,000 years the enemies of Christ have certainly tried their best. But think about it. The Church survived and even flourished during centuries of terrible persecution, during the days of the Roman Empire.
The Church survived barbarian invasions. The Church survived wave after wave of Jihads. The Church survived the age of revolution. The Church survived Nazism and Communism.
And in the power of the resurrection, the Church will survive the hatred of Hollywood, the malice of the media, and the mendacious wickedness of the abortion industry.
The Church will survive the entrenched corruption and sheer incompetence of our Illinois state government, and even the calculated disdain of the President of the United States, his appointed bureaucrats in HHS, and of the current majority of the federal Senate. Continue reading →
Judging from this statement on religious liberty issued yesterday, the Bishops understand that the stakes are very high indeed this year:
A Statement on Religious Liberty
United States Conference of Catholic Bishops Ad Hoc Committee for Religious Liberty
We are Catholics. We are Americans. We are proud to be both, grateful for the gift of faith which is ours as Christian disciples, and grateful for the gift of liberty which is ours as American citizens. To be Catholic and American should mean not having to choose one over the other. Our allegiances are distinct, but they need not be contradictory, and should instead be complementary. That is the teaching of our Catholic faith, which obliges us to work together with fellow citizens for the common good of all who live in this land. That is the vision of our founding and our Constitution, which guarantees citizens of all religious faiths the right to contribute to our common life together.   Freedom is not only for Americans, but we think of it as something of our special inheritance, fought for at a great price, and a heritage to be guarded now. We are stewards of this gift, not only for ourselves but for all nations and peoples who yearn to be free. Catholics in America have discharged this duty of guarding freedom admirably for many generations.   In 1887, when the archbishop of Baltimore, James Gibbons, was made the second American cardinal, he defended the American heritage of religious liberty during his visit to Rome to receive the red hat. Speaking of the great progress the Catholic Church had made in the United States, he attributed it to the "civil liberty we enjoy in our enlightened republic." Indeed, he made a bolder claim, namely that "in the genial atmosphere of liberty [the Church] blossoms like a rose."1   From well before Cardinal Gibbons, Catholics in America have been advocates for religious liberty, and the landmark teaching of the Second Vatican Council on religious liberty was influenced by the American experience. It is among the proudest boasts of the Church on these shores. We have been staunch defenders of religious liberty in the past. We have a solemn duty to discharge that duty today.   We need, therefore, to speak frankly with each other when our freedoms are threatened. Now is such a time. As Catholic bishops and American citizens, we address an urgent summons to our fellow Catholics and fellow Americans to be on guard, for religious liberty is under attack, both at home and abroad.   This has been noticed both near and far. Pope Benedict XVI recently spoke about his worry that religious liberty in the United States is being weakened. He called it the "most cherished of American freedoms"—and indeed it is. All the more reason to heed the warning of the Holy Father, a friend of America and an ally in the defense of freedom, in his recent address to American bishops:  
Of particular concern are certain attempts being made to limit that most cherished of American freedoms, the freedom of religion. Many of you have pointed out that concerted efforts have been made to deny the right of conscientious objection on the part of Catholic individuals and institutions with regard to cooperation in intrinsically evil practices. Others have spoken to me of a worrying tendency to reduce religious freedom to mere freedom of worship without guarantees of respect for freedom of conscience.   Continue reading →
We will need a lot more of this before we prevail in this struggle to preserve religious liberty:
The Coalition to Stop the HHS Mandate, which is being coordinated by the Illinois-based Pro-Life Action League; and includes multiple pro-life, social conservative, and religious groups, including Human Life International, The Becket Fund for Religious Liberty, the Alliance Defense Fund, and Priests for Life; have organized the "Stand Up For Religious Freedom" rallies "in defense of religious freedom and STAND UP against the Obama administration's HHS mandate at federal building in cities across the country. Continue reading →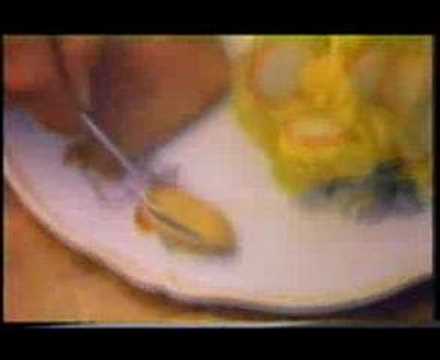 Sandra Fluke professes not to have known that birth control pills  for $9.00 for  a month's supply are available within easy walking distance of Georgetown.  I believe her.  I doubt if Sandra Fluke would ever do anything as declasse as shop at a Walmart.  That is for the hoi polloi.  Sandra's life as a struggling law student includes trips to Europe, presumably paid for by her mega-rich boy friend. Continue reading →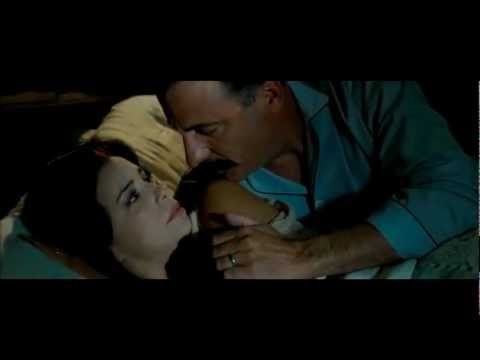 Hattip to Ed Morrissey at Hot Air.  I have been waiting for this movie for over a year and now it is finally being released on June 1, 2012.  For Greater Glory (formerly entitled Cristiada).  The must see movie for 2012 for all American Catholics and all of our fellow Americans who cherish religious liberty.  At a time when the Obama administration is firing the opening shots in a struggle against the religious freedom of Catholics, and exploiting a de facto schism within the Church in America to accomplish their ends, a film is being released this election year detailing the struggle of Mexican Catholics in the last century against a bitterly anti-Catholic regime.  Most of the time in life coincidences are merely coincidences, but sometimes I suspect they are sent by God for His purposes.  In any case it appears to be a worthy movie to retell the heroic story of Mexican Catholics and their fight for the Church and freedom.
The story of the Cristeros is the tale of the attempt by the Mexican government to crush the Catholic Church.  Mexico had a long history of anti-clerical political movements prior to the revolution of 1910.  However, the Mexican Revolution brought to the fore radical elements that pushed through the Constitution of 1917 with its anti-clerical articles 3, 5, 27 and 130.  In his encyclical Iniquis Afflictisque, the first of three encyclicals he wrote condemning the persecution of the Church in Mexico, Pius XI described the war against the Church waged by the Mexican government: Continue reading →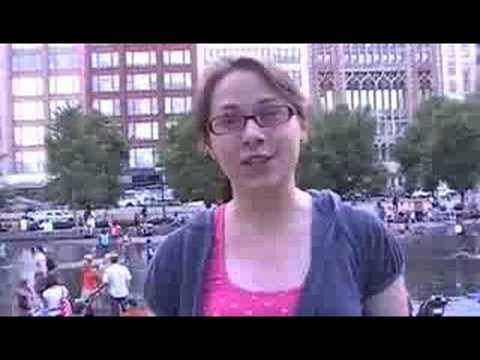 ,
Dale Price over at Dyspeptic Mutterings is being brilliant again:
Fr. Thomas Massaro would like you all to calm down.
I'm not going to fisk this, because it's an admirable sentiment, as far as it goes. Which means it stagged a step or two before dropping in a messy heap.
Yes, it would be nice if things in the world were more civil and respectful. That's fine.
But the problem with his call for civility is that he sees the white-hot anger as the problem rather than the symptom. It's not–the real problem goes far, far deeper than that, and has been savaging the Body of Christ for decades now.
The HHS mandate is just the catalyst causing it to explode to the surface.
The real problem is that the Church in America has fractured into at least two churches. If it hadn't been this issue, it would have been a dispute over the language of the liturgy, or the latest pronouncement from the Vatican, some university conferring honors on someone who is an open enemy of Catholic teaching or even the renovation of the local cathedral church. The struggle–more bluntly, low-grade civil war–between the churches has been going on since the last bit of incense dispersed at Vatican II. We don't agree on how to worship, what our schools should teach, what laws should be enacted/opposed, what canons apply and when or even what our parish church should look like. In fact, we can't even agree on whether or not Jesus actually rose from the dead.
And for forty five years, our shepherds have been trying to keep it together by careful tacking, including soothing rhetoric, trying to give everyone half a loaf or so (depending on the year, bishop and constituency) and generally trying not to see the coal pile in the ballroom. Continue reading →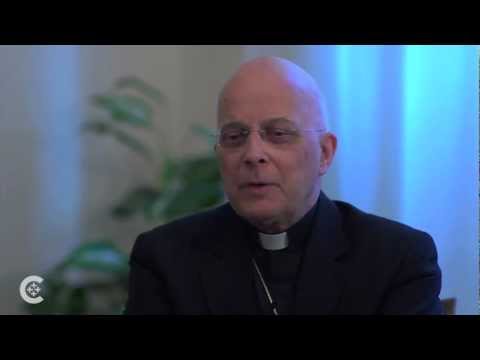 Note how the Bishops in the above video indicate what a unique threat to the Catholic Church in America the Obama administration poses.  They recognize that the goal of the current administration is to strip the Bishops, through fostering a de facto schism in the Church, of their ability to stand in the way of this administration.  This is all very unprecedented in American history and all very dangerous to our concept of religious liberty enshrined in the Constitution.  The Administrative Committee of the USCCB set out what is at stake well on March 14th:
The Administrative Committee of the United States Conference of Catholic Bishops, gathered for its March 2012 meeting, is strongly unified and intensely focused in its opposition to the various threats to religious freedom in our day. In our role as Bishops, we approach this question prayerfully and as pastors—concerned not only with the protection of the Church's own institutions, but with the care of the souls of the individual faithful, and with the common good.
To address the broader range of religious liberty issues, we look forward to the upcoming publication of "A Statement on Religious Liberty," a document of the Ad Hoc Committee for Religious Liberty. This document reflects on the history of religious liberty in our great Nation; surveys the current range of threats to this foundational principle; and states clearly the resolve of the Bishops to act strongly, in concert with our fellow citizens, in its defense.
One particular religious freedom issue demands our immediate attention: the now-finalized rule of the U.S. Department of Health and Human Services that would force virtually all private health plans nationwide to provide coverage of sterilization and contraception—including abortifacient drugs—subject to an exemption for "religious employers" that is arbitrarily narrow, and to an unspecified and dubious future "accommodation" for other religious organizations that are denied the exemption.
We begin,  first, with thanks to all who have stood firmly with us in our vigorous opposition to this unjust and illegal mandate: to our brother bishops; to our clergy and religious; to our Catholic faithful; to the wonderful array of Catholic groups and institutions that enliven our civil society; to our ecumenical and interfaith allies; to women and men of all religions (or none at all); to legal scholars; and to civic leaders. It is your enthusiastic unity in defense of religious freedom that has made such a dramatic and positive impact in this historic public debate. With your continued help, we will not be divided, and we will continue forward as one.
Second, we wish to clarify what this debate is—and is not—about. This is not about access to contraception, which is ubiquitous and inexpensive, even when it is not provided by the Church's hand and with the Church's funds. This is not about the religious freedom of Catholics only, but also of those who recognize that their cherished beliefs may be next on the block. This is not about the Bishops' somehow "banning contraception," when the U.S. Supreme Court took that issue off the table two generations ago. Indeed, this is not about the Church wanting to force anybody to do anything; it is instead about the federal government forcing the Church—consisting of its faithful and all but a few of its institutions—to act against Church teachings. This is not a matter of opposition to universal health care, which has been a concern of the Bishops' Conference since 1919, virtually at its founding. This is not a fight we want or asked for, but one forced upon us by government on its own timing. Finally, this is not a Republican or Democratic, a conservative or liberal issue; it is an American issue. Continue reading →
                                     LYSISTRATA:     There are a lot of things about us women    
  That sadden me, considering how men
See us as rascals.        
CALONICE: As indeed we are!
Apparently some liberal women are calling for a sex strike , stating that if the Government does not coerce all employers to provide health insurance policies that cover contraceptives, that somehow translates into their inability to purchase contraceptives on their own dime.  With that reasoning, I think it appropriate that they are lifting the idea of a boycott of sex from Lysistrata, a comedy by Aristophanes, that envisioned women in Athens and Sparta refusing to pay their marital debt until their men made peace.  Of course nothing like this occurred in the actual history of the Peloponnesian War, just as no one is preventing liberal women from  carrying out their project of making certain that there will be fewer of their descendants in the body politic in the years to come.  Continue reading →