Health Care
The Supreme Court has ruled the individual mandate is constitutional as a tax. So the individual mandate is not a permissible use of the commerce clause; however, it is appropriate for Congress to levy a tax that essentially forces taxpayers to buy health insurance.
I will have to wait until I read the entire opinion before rendering judgment, but at first blush this looks like a terrible defeat for the rule of law.
By the way, it looks like it was a 5-4 decision. Kennedy voted with Scalia, Thomas and Alito. Let that sink in.
Correction: I am now reading that it was 6-3. Honestly, I'm reading a lot of conflicting reports, so I'll refrain from further commentary until I read the opinions.
Correction to the Corrction: Nope, Kennedy, Alito, Thomas and Scalia would have decreed the entire act unconstitutional. It was John Roberts who saved Obamacare.
And now I offer my apologies to all those I scolded for critiquing the John Roberts selection. You were right. I've thus changed the post title.
Rush Limbaugh is famous for "demonstrating absurdity by being absurd."  His satire works because it usually exposes the ridiculousness of the thing being satired.  Unfortunately for Missouri Democrat Stacey Newman, she doesn't quite understand that satire doesn't really work when it highlights your side's stupidity.
A Missouri House member frustrated with recent legislative debates over birth control and reproductive health is proposing to restrict vasectomies.

Legislation sponsored by Democrat Stacey Newman would allow vasectomies only when necessary to protect a man from serious injury or death. Vasectomies would have to be performed in a hospital, ambulatory surgery center or health facility licensed by the state Department of Health and Senior Services.

The Missouri House last week approved a resolution objecting to the federal health care law and a requirement that most employers or insurers cover contraceptives.

Newman, who's from St. Louis County, says that such issues affect women the most. She says men also must make family planning decisions.
This is priceless, and for a number of reasons, but three spring immediately to mind.
On the obvious level this doesn't work because her bill doesn't mirror the debate that is taking place.  Just about no person is actually seeking to ban contraceptives; rather we are simply fighting attempts to mandate that all employers grant insurance coverage for contraceptives, even when they have moral objections to contraception.  So it fails on a literal level.
Second, to the extent that there would be people interested in restricting access to birth control for moral reasons, they almost certainly would also support a ban on vasectomies.  Guess what Ms. Newman, the Catholic Church is no keener on vasectomies than it is on artificial birth control.  So if you were hoping to shame people into dropping their opposition to birth control, they would only hop aboard your bandwagon.  So that's your second fail.
Finally, the legislation itself highlights the fundamental problem with the HHS mandate.  Leaving aside the issue of religious liberty, what is disturbing about the mandate is that the federal government is decreeing what is and, by logical extension, what is not to be covered by health insurance.  Who is the government to dictate to insurers what they cover?  A government big and powerful enough to make these decisions is certainly powerful enough to restrict access to certain procedures.  So by introducing this bill, you're actually proving the fundamental point that opponents of the HHS mandate specifically, and Obamacare in general, have been making.  Yet another fail for you.  But your failure is our success, so thanks.
As MJ posted yesterday, Pope Benedict was in the news this week in regards to health care this week. A couple things struck me as interesting about this article, and the debate that immediately sprang up around it here.
1. It's Not All About US Politics
It's not often that those in the Commonweal and National Catholic Reporter set get to rub their political opponents noses in something and play the, "You're not a very good Catholic, are you?" game, so it's hardly surprising if there's been a bit of crowing in some circles. However, as is often the case, I think it's a mistake to see this as primarily relating to recent US political struggles, much though Catholic Democrats would like to imagine that the pope is admonishing the USCCB for not supporting ObamaCare. Indeed, the pope's sentiments should be rather castening to those of us in the developed world: Continue reading →
When Catholics justified their decision to vote for Obama, they did so on two grounds: healthcare and foreign policy. The premise was Obama would actually save lives through healthcare and through his more peaceful foreign policy, thus outweighing the damage he would do through his promotion of abortion.
I never found that premise convincing. Not only did I think they underestimated the damage abortion does, but I also believed that they were ignoring what Barack Obama was actually promoting in his foreign policy. To make a long story short, I think most people assumed that since Obama was a Democrat who had opposed the war in Iraq that he would be the opposite of Bush when in truth their positions are very similar.
Since taking office, Obama has largely followed the lead of his predecessor. However today news is coming out that he has surpassed his predecessor in circumventing due process: Obama has authorized the CIA to kill a US citizen believed to be involved in terrorism (H/t Vox Nova).
The idea that an American citizen can be killed without a trial outside of battle is a troubling one, regardless of whether you voted for Obama or not. The death penalty is something that should be used only rarely (if at all-I'm w/ the bishops that it's not good in modern America), and if used then used in the context of a trial. The rights of trial are not merely procedural technicalities but safeguards designed to protect the dignity of life: that is, regardless of what someone has done, freedom & human life itself are so precious that we take it away only after a deliberate and careful process.
To take away human life outside of self-defense is a power no one, including the President, possesses. One will hope that the media will publish this and emphasize it so that public pressure will dissuade Obama from taking this course of action. Unfortunately, one has to doubt that that hope will be realized.
With the vilification that the political left has done to the right, we Catholics also suffer from the same abuse.  Take point in fact that U.S. Conference of Catholic Bishops spokesperson Sister Mary Ann Walsh demonized Pro-Life Catholics by regurgitating uncorroborated reports of racism against ObamaCare proponents and attributed them to Pro-Life Catholics with her blog entry.
Such blatant disregard for facts in order to advance your personal agenda has become the norm in the mainstream media as well.  The Media Research Center has provided the following synopsis to clarify this point: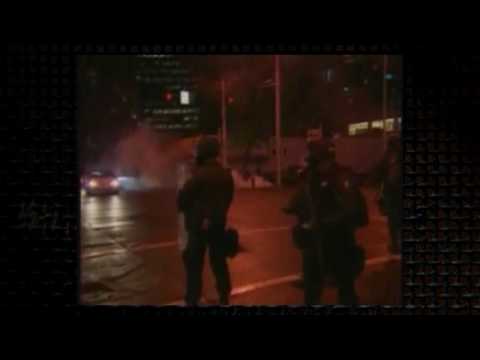 Update I (4:12pm CST): Prominent Republican Gets Actual Death Threat, NYT Suddenly Drops Concern Over Threatening.  To read the entire story by Clay Waters of NewsBusters click here.
Update II (4:21pm CST): A video was tracked down showing Representative John Lewis of Georgia, whom Sister Mary Ann Walsh referenced in her blog post showing absolutely no evidence whatsoever of any racial epithets being thrown around.  Again, the uncorroborated evidence that Sister Mary Ann Walsh referenced is a fabricated lie and she willfully used this to smear Pro-Lifers in her less than charitable blog posting.
The video is here: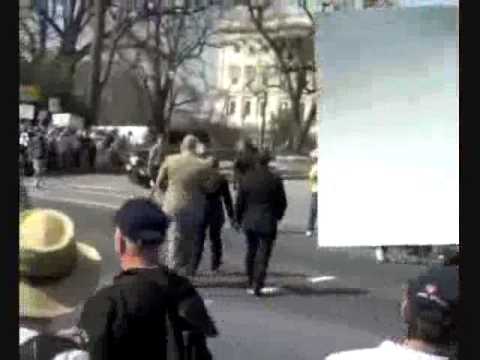 Update III (6:26pm CST): Representative John Lewis of Georgia, the very man who lied that there were racist remarks yelled at him at the Tea Party protests is known to be very hyperbolic himself.  Jeff Poor of NewsBusters recounts the time back in 1995 how Representaive Lewis defamed Republicans by painting them as 'Nazis'.
Representative Lewis has shown himself to be nothing more than a political hack that lashes out when he doesn't get his way.
Bill Maher penned an article ("Health Care Problem Isn't Socialism, It's Capitalism") a number of months ago that arguably captured an essential problem in American culture: the commodification of every aspect of our society. This is to say nothing about the merits of the current proposals of health care reform, but the increasing philosophical materialism and reductionism permeating through the American social fabric. The logic of this distorted view reduces material goods to dispensable goods that are only valuable insofar as subjective value is placed on that good. This unbridled consumerism has even led to human life being reduced to a dispensable good contingent on the subjective value placed extrinsically by society, or in certain situations, by another individual (the obvious examples being abortion and euthanasia). It is from this perspective, particularly, that one might argue that Maher's article is spot on. Continue reading →
It seems often the case that a heated political debate causes people to suddenly focus on issues which had previously been essentially ignored. One recent example of this in Catholic circles has been the way in which the debate over the Stupak Amendment to the House health care reform bill suddenly focused scrutiny on the question of abortion coverage in health care insurance.
To recap briefly: From the beginning, one of the concerns that many pro-lifers had expressed about "government health care" was that it would result in government funding for abortion. As the various reform bills coalesced, it became clear that no "government health care" per se would be offered, but rather an exchange on which private health insurance plans which fit specific government-set criteria would be offered. Given this situation, pro-lifers (and in particular, pro-life Democrats, who clearly had the prime say here since Republicans were unlikely to support the bill either way since they saw its overall structure as detrimental to the common good) insisted that one of the stipulations for the private health insurance policies offered via the exchange (and qualified for government subsidy for lower and middle-income Americans) be that the plan not cover abortions.
Pro-choice Democrats of course hated this provision. Some progressive Catholics also seemed eager to explain why the bill would be just fine even without Stupak, doubtless in order to avoid a situation in which pro-life advocates (backed by the bishops) successfully made the case to conservative Democrats that supporting a bill without language similar to the Stupak amendment was unacceptable for Catholics and other pro-lifers. The primary argument that surfaced was, "Most private insurance policies already cover abortion, so even without Stupak's language, the status quo does not change. More people just get health care, and that's good, right?"
Continue reading →
As long time readers of this blog know, my mother came from Newfoundland, and, after my birth in the US, my mother and father returned to St. John's where we lived until 1961.  I would therefore like to take this opportunity to wish a swift recovery to the Premier of Newfoundland, Danny Williams, as he comes to the US for heart surgery.
(Updates at the bottom of this article.)
Harry Reid was able to make huge concessions to the state of Nebraska and bought Senator Ben Nelson's vote a la Mary Landrieu.  The vote seems headed to the floor with all 60 votes secured to impose on American's draconian laws that would hike insurance rates and begin the downward slope towards European style socialism.
Nelson secured full federal funding for his state to expand Medicaid coverage to all individuals below 133 percent of the federal poverty level. Other states must pay a small portion of the additional cost. He won concessions for qualifying nonprofit insurers and for Medigap providers from a new insurance tax. He also was able to roll back cuts to health savings accounts.
What's in the bill that I'm aware of?  I've broken down the Washington Post article almost verbatim below:
Senator Ben Nelson of Nebraska said 'no-go' on the most recent health care bill that Harry Reid and the Democrats have compiled.  This most likely will derail President Obama's efforts to have a Senate health care bill done by Christmas.
"As it is, without modifications, the language concerning abortion is not sufficient,"
Democrat Party Senator Mary Landrieu of Louisiana cast her vote for Harry Reid's health care bill and became the biggest purchased vote in American legislative history.  She sold her vote for a cool $100 million in order to begin debate on the anti-life health care bill.
As of 24 hours ago Senator Landrieu was still wavering on whether to vote for the health care bill.  But in a dark smoke filled room away from the lights and cameras of the media a deal had been struck which bought the senators vote.  Surprising considering President Obama promised an open and lively debate throughout the entire process and he has failed miserably in delivering on this promise.
Lies, corruption, and blatant disregard for the American people, in this instance, the people of Louisiana was in full display as Senator Landrieu cast bought vote for the health care bill.  She was so brazen about selling out her soul for money the U.S. government does not have that she proudly declared, "And it's not a $100 million fix. It's a $300 million fix."  Bragging that she was bought for $300 million.  Some have called it the great new Louisiana Purchase.