Government Takeover of Health Care Backlash
Tax day is a day when all Americans are reminded about the importance of politics and think about the importance of the political future so they can adjust their budgets accordingly. Most of the time in politics we have a reasonably good idea of what's going on: what the issues are going to be, who the favorites in the next election are, who are the main blocs, etc. Of course, there are always surprises and upsets.
As it so happened, I was in Washington DC on that National Mall as congress was voting on the mess which is our "health care reform" bill. I hadn't been to our capitol city before, and it was a simply beautiful afternoon — one on which it was hard to believe that our elected representatives were bringing us one large step closer to a major budgetary crisis point, and Representative Stupak was busy selling out the principles everyone had imagined to be as solid as the Rock of Gibraltar for a rather paltry executive order which may (or may not) come after the fact. (Call me a cynic, but I could well imagine the EO never coming. Though in a sense, why not issue it: It would have no effect and could be repealed at any time. Still, there would be a great deal of justice and truth in Obama using the old Microsoft line, "Your mistake was in trusting us.")
Still, though sun, green grass, and stone monuments are fresh in my mind, and the largest looming problems in my mind revolve around children wailing that they need a bathroom right now while traveling on the metro (let's just say that didn't end well) I don't want to seem as if I'm discounting the importance of what we've just seen. And there seem to be some fairly clear conclusions we can draw:
1) Stupak had no desire to be to abortion what Joe Lieberman chose to be to foreign policy. Lieberman was hounded out of his party and continues to hold office only because of people who disagree with him on nearly every other issue admired his principled stands on Iraq, Israel, etc. If Stupak had brought down the Health Care Reform bill in defense of the unborn, he would have received similar treatment from his own party to what Lieberman has received, and he clearly didn't want to be that person. Instead, having talking himself into a corner he really didn't want to be in, he seized upon a fig leaf when it was offered and did what he'd clearly wanted to do all along:
Last November during a town hall meeting near the Upper Peninsula Representative Bart Stupak of Michigan, an alleged "pro-life" Democrat that recently voted for government funding of abortion, made it clear that he was never going to vote "No" on ObamaCare.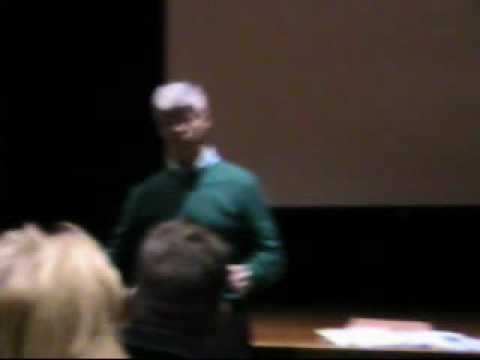 Biretta tip to Sydney Carton and Alicia Colon.
At first glance, it would appear that Scott Brown's unlikely victory is bad news for President Obama's long-term political future. Senator-elect Brown explicitly ran against the current health care reform bill, favoring federalist experimentation rather than a one-size-fits-all national approach. As health care reform was the central focus of President Obama's first year in office, and Massachusettes is one of the most liberal states in the country, Brown's victory there is a clear repudiation of the leadership of President Obama and Congressional Democrats during the past year. Nevertheless, I think a case could be made that Scott Brown's victory will help the President in the long run. There are three main reasons:
1) Brown's victory was too stunning to ignore. No one would have predicted it even a month ago, and I was still skeptical yesterday that Massachusetts was going to elect a Republican senator for the first time since 1972 – and to replace Ted Kennedy, of all people. Congressional Democratic leadership and the Administration will no longer be able to convince Blue Dog Democrats they know best and that Obama will be able to leverage his popularity to preserve their seats. That card has been played – not only in Massachusetts, but also in Virginia and New Jersey – and it wasn't  a winner. This means that the Administration and the Congressional leadership will have to adjust their strategy, and pay more attention to voter sentiment. It's probably too late at this point for this to help the Democrats much in November; they will take a well-deserved beating in this election. Nevertheless, it's a lesson the Obama Administration will keep in mind going forward, just as the Clinton Administration pivoted after the Hillarycare debacle. President Obama will be forced to govern more like the moderate, fiscally responsible Democrat he campaigned as. And that is likely to increase his odds of re-election.
Well Massachusetts has elected a Republican US Senator for the first time in 37 years.  What does this political upset of the century mean?
1.   ObamaCare is dead.  Not only because the Democrats now lack 60 votes to invoke cloture in the Senate, but because opposition to ObamaCare was the signature feature of Scott Brown's campaign and the results of this race in bluest Massachusetts will send chills down the spine of too many Democrats.
2.   We now have further evidence that the Democrats are looking at a political storm of the first magnitude in the Fall.  If a US Senate seat in Massachusetts isn't safe for the Democrats, it is hard to imagine what seat in Congress outside of urban centers they can take for granted in November.
3.   The fundraising success of Scott Brown over the internet was astounding.  A demonstration that the internet fundraising effort of the Democrats in 2008 now has a GOP counterpart.
4.   Look for a wave of Democrat retirements in Congress as more Democrats decide that ending their political careers with a voluntary retirement is preferable to defeat.
5.   More Blue Dog Democrats in Congress will follow the example of Congressman Parker Griffith and announce that they are switching to the Republican Party.
Go here to see the last polls on the Senate race in Massachusetts.  The seat that is up has been in the hands of the Kennedy family since 1953, four years before my birth.   The last time the Republicans won a Federal senate race in Massachusetts was in 1972 when I was 15 years old.  Against all the odds Scott Brown has engineered the political upset of this century.  In November he trailed Martha Coakley by 30 points.  He has run a superb campaign and she has run an abysmal one, but the key issue has been his opposition to ObamaCare.  If ObamaCare is  a losing issue in Massachusetts, in what State in the Union can it be a winning issue?  Brown 52;  Coakley 47;  Kennedy 1.  That is my prediction.   What is yours?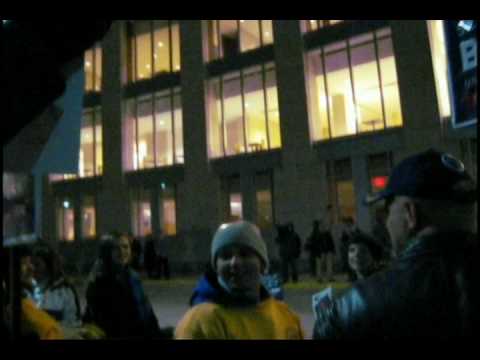 A Republican may be elected to serve out Ted Kennedy's unexpired term?  It could happen! Public Policy Polling, a Democrat leaning polling outfit shows the election a toss up between the Democrat Coakley and the Republican Brown.  Scott Rasmussen, the best political pollster in the business in my opinion, shows Coakley up by two.  Last week he showed her up by nine.  On Monday Brown raised over a million dollars in one day in internet donations.
If Brown wins the Senate race in the Peoples' Republic of Massachusetts, it will send a political shock wave across this country the like of which hasn't been seen in many a year.  If Ted Kennedy's senate seat isn't safe, what seat is safe for the Democrats?  Oh, I don't believe that I should call it Ted Kennedy's seat per Mr. Brown.