Government Spending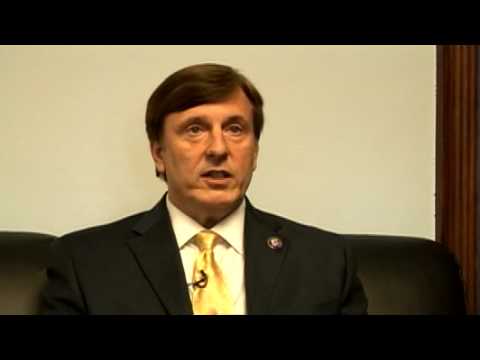 Hattip to Robert Stacy McCain at The Other McCain.  Rep. John Fleming (R. LA.) is the sponsor of House Resolution 615 which states that in the event National Health Care passes, all members of Congress who vote for it are urged to receive their health insurance under it.  This sounds like a very good idea to me.  If it is good enough for voters it should be good enough for CongressCritters.  Of course urging isn't enough.  They should be required to be subject to Obamacare if it passes.  Here is the text of the resolution.
In light of Zach's stellar posting which generated over 240 comments ranging from anarchism to Oscar Romero and which inspired a posting by Michael Denton.  These comments, although informative to a certain extent, may have detracted from the original intent of the posting.  Henceforth in regards to said activities being done on Zach's posting concerning Representative Chris Smith, I am starting a new tradition here at American Catholic, the open thread.
So feel free to comment to your hearts delight that isn't related to any other postings on this website.
The comments policy is still in place so don't forget to treat each other as brothers and sisters in Christ.
Enjoy.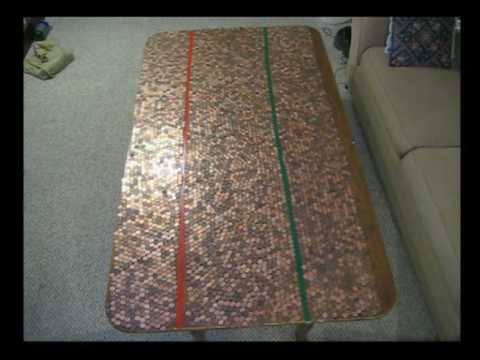 From the talented calculators at Political Math.  Here is the blog post which accompanies the video.
Hattip to Instapundit.  The Heritage Foundation supplied the above graphic which compares Obama budget "cuts" of $100,000,000.00 to the appropriations bill for fiscal 2009 of $410,000,000,000.00, the Bankrupt the Nation Act of 2009, sometimes erronously called the "stimulus" bill, which has a price tag of $787,000,000,000.00 and the estimated bill for fiscal year 2010 of $3,600,000,000,000.00.  How ludicrous is all this?  Ludicrous enough that the Obama supportive Associated Press makes fun of it.  Ludicrous enough that even Paul Krugman is chuckling.
Yesterday Americans rallied in hundreds of tea party protests against high government spending and taxation.  In my state 3000 people turned out in Peoria alone.  Good coverage of the tea parties is at Instapundit.  Much more at Tea Party online HQ. 
Elements of the mainstream media were openly contemptuous of the tea parties, perhaps one of the more obvious examples being here at Hot Air.
Correlation isn't causation. That said, I thought this from the Wall Street Journal was interesting:
A recent study of 33 countries by Anthony Gill and Erik Lundsgaarde found an inverse relationship between religious observance and welfare spending. Countries with larger welfare states, such as Sweden, Norway and Denmark, had markedly lower levels of religious attendance, affiliation and trust in God than countries with a history of limited government, such as the U.S., the Philippines and Brazil. Public spending amounts to more than one half of the GDP in Sweden, where only 4% of the population regularly attends church. By contrast, public spending amounts to 18% of the Philippines' GDP, and 68% of Filipinos regularly attend church.
In politics, as in physics, an action causes a reaction.  With the election of President Obama and strong Democrat majorities in both houses of Congress, the stage is set for a radical increase in the size, power and scope of government to transform the United States into a socialist state, along the lines of the European social welfare states.  The Bankrupt the Nation Act of 2009, erroneously called a stimulus bill, is merely the first step in the process.  The President has already warned of trillion dollar budget deficits as far as the eye can see, and he has the votes for now to carry out his vision.  Can he be stopped?
Ronald Rotunda, is currently a Professor of Law at George Mason University.  Twenty-seven years ago he had the onerous task of attempting to beat legal ethics ( and I can almost hear most of you shouting "Oxymoron!") into the heads of second year law students at the University of Illinois.  I was one of his pupils.  I came away from his class no more ethical than when I went in, but with a thorough knowledge of the rules regarding legal ethics in the state of Illinois.  I also came away with a keen appreciation for both Professor Rotunda's dry wit, and his strong intellect.  Here  is his web-site.  He is the one wearing a bow tie and not the Vulcan.  As you can see from his site, Professor Rotunda, unlike most law professors and most lawyers, does not take himself very seriously.
So here's an argument against irreducible complexity.  Take a family that works hard for a living, saves a large chunk of its earnings for old age, emergencies, sending kids through college, and so on.  Then create (through some combination of amino acids and other proteins) an institute that offers insurance against disaster.  The family, being prudent, realizes that the insurance, while it costs them a little more each month, could potentially save them thousands of dollars in the long run, and so it buys into the insurance company.  Now introduce a mutation: the family decides that since disasters are covered, they can divert a little more money into luxuries. Repeat this process with a health care institute that helps cover the soaring prices of medication; a loan agency to cover college tuition (which is steadily outpacing what the normal family can afford); a loan agency to cover the cost of a business; a house; a car; anything at all with the swipe of a plastic card with a magnetic strip.  With that final mutation, we now have a system in which the removal one component causes the whole organism to fail, and yet was built up by increments.
Nearly half a year after the great crash that marked our current recession as one of the worst in decades, we are still bleeding.  Our economy continues to shed jobs; the stock market wavers, falls, stabilizes, wavers, and falls again; big businesses, like the insurance titan AIG, continue to need billions of dollars of bailout money just to survive; and the government continues to scramble to pass legislation that supposedly will fix all our problems, but in reality will simply make matters worse.  The gigantic stimulus package was laughable (in more a mad, gibbering, hysterical laughter than a ha-ha laughter) in that hundreds of pet projects suddenly found funding, but precious little in the bill actually targeted economic stimulus, and much of the spending won't happen immediately.
I have referred to the "Stimulus" bill as the Bankrupt the Nation Act of 2009 here, here, here, here, here, and here.  Now we have Senator Judd Gregg (R., N.H.), the man who Obama wanted to be Commerce Secretary, confirm what should be obvious to everyone:  we are on the road to national bankruptcy.  Heaven knows this problem didn't start with President Obama.  However, his misguided policy of multi-trillion dollar annual deficits will push us over the brink into national insolvency.  We are in for very tough economic times for a very long period.
From the flamboyant  Michelle Lee Mucio of the Acton Institute.
It seems a bipartisan effort to ensure that there is some sort of stimulus bill, and only a few politicians think there should be no package at all.  Many economists have warned in the past, and continue to do so now, that stimulus packages like the one currently waiting final approval, do not work.  Let's take a moment and examine the arguments as to why they don't work.