Government Spending
If you believe what you read on blogs or hear from certain politicians and pundits, a new kind of haves-vs.-have-nots class war is brewing across the land. Not between the rich and the poor, but between private and public sector workers, as related here.
Scandalous stories of public officials enjoying lavish or disproportionate pay and benefits at taxpayer expense, such as in Bell, Calif., and elsewhere , frequently make headlines and prompt calls for reductions in such compensation.
As with many other economic and taxation issues, the answer to the question posed in the title of this post usually depends on which side of the political spectrum you are on. Conservatives tend to answer "yes," while liberals tend to answer "no" .
But which side is correct?
Before I delve into that question, I will first make some disclosures.  I am a full-time employee of the state of Illinois, making $35,000 per year. I do not belong to a union, and due to the nature of my job and agency, probably never will. I have only received one raise the entire time I have been so employed (nearly 4 years) due to a promotion to a slightly higher job level. I do not expect to receive any raises for the foreseeable future; in fact a pay cut is a distinct possibility. Prior to that I worked 20 years in private sector employment in the newspaper field. In some instances the pay and benefits were comparable to, and even better than, my current job. In other instances they were not as good.
Now to the question: are public employees overpaid? That depends on who you ask and how one defines "overpaid". The average pay of state and federal employees in general is higher than that of private sector workers in general. When broken down by education, profession, etc. the picture is not as cut and dried. For lower-skilled jobs requiring only a high school or vocational education — e.g. custodians, receptionists, guards — the public sector pays better, whereas for professional jobs requiring a college degree or higher (attorneys, doctors, CPAs, etc.), the private sector pays more — often a lot more. These articles from Kiplinger and from Governing.com explain the differences in greater detail.
Two of the biggest reasons for these disparities are that 1) public employment tends to have a greater percentage of jobs requiring a college education or beyond and 2) public sector jobs are more likely to be unionized.
Public employee unions are a favorite bete noire of fiscal conservative politicians and candidates at the moment, and much of the public seems to agree with them. The fact that public employees continue in many (though not all) states and localities to enjoy benefits most private employees no longer have, such as regular salary increases, defined benefit pension plans, and caps on health insurance premiums and co-pays, arouses resentment among ordinary citizens who are forced to pay for such benefits via taxation.
Although many officeholders and candidates talk a good game when it comes to reining in public employee benefits, in practice the most frequent targets of budget cutting measures such as layoffs, furlough days and pay cuts, are lower or mid-level non-union employees. They often end up being punished for the sins (real or perceived) of their higher placed or unionized colleagues, simply because they are the easiest targets — not protected by either union contracts or political/personal connections.
The biggest problems on a state and local level are pension deficits — the growing gaps between the amount of money in public pension funds and the amount of benefits those funds are expected to pay in the future. According to this report by the Pew Center on the States, pension shortfalls are fiscal time bombs that threaten to devour entire state and city budgets if nothing is done to defuse them before it is too late.
How did the situation get that bad? In most cases it was due to a variety of factors — yes, generous union contracts played a part, but so did repeated failure on the part of lawmakers to invest properly in public pension funds, demographic changes (aging of the Baby Boomers, people living longer), and investments tanking due to the recession. No one factor can be singled out, and the entire blame for the pension crisis cannot be laid at the feet of one person or group of people. But regardless of who is or was to blame, the problem has to be dealt with, not swept under the rug.
Private sector employees are quick to point out that while they have to support public employee benefits with their taxes, public employees are not forced to do the same for private employees — they can choose whether or not to do business with a private company.
I agree, and this is in my opinion an argument that should be taken most seriously. For that reason, public employees are by necessity accountable to the public and will always be subject to various restrictions and considerations that do not apply to private employees (e.g., their salaries being public information).  This is not "unfair" or unequal, but simply part of the deal one signs up for when working for a government body.
Another claim often made by private employees is that government workers, by virtue of the pay, job security and benefits they enjoy, are artificially insulated from the realities their privately employed neighbors face — the constant threat of being fired or laid off, lack of retirement security, worry about medical bills, etc.
That might, perhaps, be true of top officials/administrators with strong political connections who make six-figure salaries, whose spouses have equally high-paying positions, and whose children or other family members are completely healthy. Otherwise, I am not so sure.
Many public employees, particularly non-union ones, are regularly threatened with layoffs or missed paychecks (most often at the end of a fiscal year). Given the poor financial standing of many public employee pension funds, combined with the fact that some public employees don't get Social Security, I'd say many of them (including myself) who are 10 years or more away from retirement are just as worried about their retirement as you are.
Also, most public employees do not live in a bubble or a vacuum. Most used to work in the private sector at some time in their lives, and many are married to spouses who work in the "real world" or are currently unemployed or disabled. Their grown children, their parents, their siblings, and their friends and neighbors  include private employees or unemployed persons looking for work. The only exceptions I can think of might be political "dynasty" families like the Kennedys or Daleys. Plus, public employees pay all the same taxes everyone else does — federal, state, sales, property, the whole works. If taxes go up, it cuts into their budgets too.
Just because someone has a government job doesn't mean they have, or should have, no interest in whether private business succeeds. If factories close and move overseas, if private companies go bankrupt and abolish or raid pension funds, if high taxes drive up the cost of living, if college education becomes unaffordable without taking on ruinous levels of debt — it affects them and their families too. It is in everyone's interest, no matter what kind of job they have, to have a fiscally sound and honest government, competent public employees, and a sustainable tax structure.
Also, do not forget that for every instance in which a public official received undeserved pay, pensions or perks at taxpayer expense one could probably cite an equally egregious case of a private business executive enjoying lavish pay and benefits at the expense of fired workers, closed factories/offices, or raided pension funds. Greed is greed no matter where it occurs, and no sector of the economy is exempt from the effects of original sin.
Finally, since this is a Catholic blog, we should approach this issue from a religious perspective as well. Christ Himself chose a public employee, Matthew the tax collector, to be one of His Apostles. He also told His followers to "render unto Caesar what is Caesar's and unto God what is God's." So, apparently, He did not believe that working for the government was inherently evil, unproductive or exploitive.
Some more pointed advice was given by Christ's precursor, John the Baptist, to the public servants of his day who came to see him (Luke 3:12-14):
"Even tax collectors came to be baptized and they said to him, "Teacher, what should we do?"
He answered them, "Stop collecting more than what is prescribed."
Soldiers also asked him, "And what is it that we should do?" He told them, "Do not practice extortion, do not falsely accuse anyone, and be satisfied with your wages."
John was referring to practices for which the public employees of the day were notorious — tax collectors often overcharged citizens and pocketed the "profit" they made, while Roman soldiers were known for shaking down citizens of the provinces they occupied for money, food, or other goods. Here John is telling them simply to do their duty, not demand any more of the public than the law requires, and be content with what they are paid. If today's public officials and employees did the same, there would be a lot fewer problems.
As with most problems in a fallen world, there is no perfectly just way to balance the need for a professional, competent government workforce with that of a private sector free of unnecessary taxes and regulation. This does not mean, however, that we should not attempt to find as just a resolution as possible. However this will require people who are not to blame for the situation to help clean it up, and at considerable personal cost.
For public employees, this means more work for less pay, more out of pocket expenses, and for some, no job at all. For the rest of us it could mean higher taxes, reduced services or some combination of the two. All these things will impact thousands, even millions, of good, hardworking people who are simply doing the best they can and had no part in creating the situation. It may not be perfectly fair, but life ain't fair.
Less than two months after President Obama visited the Jefferson North Assembly Plant in Detroit to highlight the billion dollar government bailout of Chrysler, Chrysler UAW workers were caught on tape drinking alcoholic beverages on a 30 minute lunch break.  Not to mention what looks like marijuana joints in between swigs of grog and then littering a public park with the empties.
That's a nice liquid lunch… if it were a public holiday!
That's a line from a brief but astounding post by Kevin Williamson of NRO, which I'm reproducing in full here:
A little perspective from the debt commission:

"The commission leaders said that, at present, federal revenue is fully consumed by three programs: Social Security, Medicare and Medicaid. 'The rest of the federal government, including fighting two wars, homeland security, education, art, culture, you name it, veterans — the whole rest of the discretionary budget is being financed by China and other countries,' [Alan] Simpson said."

Three programs — Social Security, Medicare, and Medicaid — consume 100 percent of federal revenue, and everything else is paid for with borrowed money.  This is why we cannot balance the budget by cutting military spending, foreign aid, food stamps, etc. There is not going to be a serious project to address our deficit/debt problem without deep, painful entitlement reform, and the longer we wait to admit that fact and get going on it, the worse it is going to be.

So, who's gonna grab that third rail? George W. Bush tried and got hammered — an example that few if any in Washington are eager to follow.
Indeed. I think if this is going to happen, it's going to have to come from the people (tea parties, perhaps?), because it seems suicidal for any politician to take it on without considerable popular support.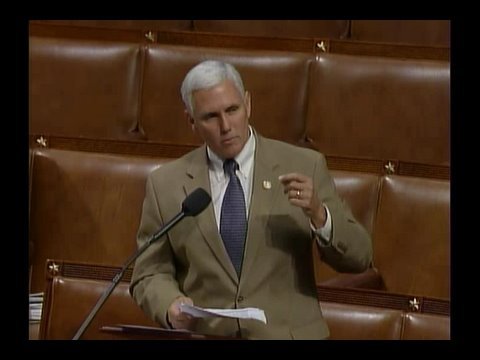 A US Government Accountability Office (GAO) report has brought out an interesting mystery in regard to the federal funds given to Worse Than Murder, Inc, aka Planned Parenthood:
A new report from the U.S. Government Accountability Office (GAO) on federal tax money funneled into Planned Parenthood and similar organizations raises more questions than it answers about the nation's largest abortion chain.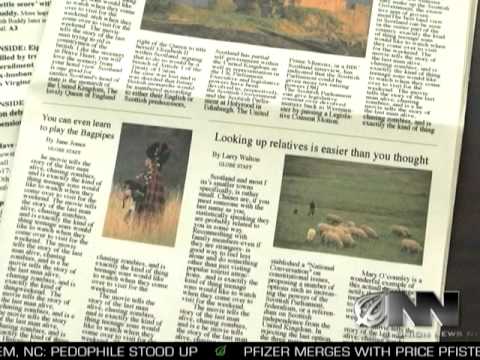 Content advisory in the video for one very crude section.  From the only reliable source of news on the net, the Onion.  The Onion exaggerates a bit. Why the Boston Globe probably has at least a few years of death spiral left to it before it has zero subscribers.
The Federal Trade Commission has produced a staff  discussion draft which may be read here, filled with bad ideas to prop up the dead tree media.  Among the worst of the ideas is what boils down to government money being used to subsidize the fish wrapper industry:
Proposals for Increased Government Subsidies, Indirect and Direct A variety of proposals have emerged to allow further government support for journalism through either indirect or direct means. Whatever the means, care must be taken to ensure that government support does not result in biased and politicized news coverage. 
Increase Government Funding
Establish a "journalism" division of AmeriCorps.   AmeriCorps is the federal program that places young people with nonprofits to get training and do public service work.87 According to proponents, this proposal would help to ensure that young people who love journalism will stay in the field. "It strikes us as a win-win; we get more journalists covering our communities, and young journalists have a chance to gain valuable experience – even at a time when the small dailies where they might have started are laying reporters off."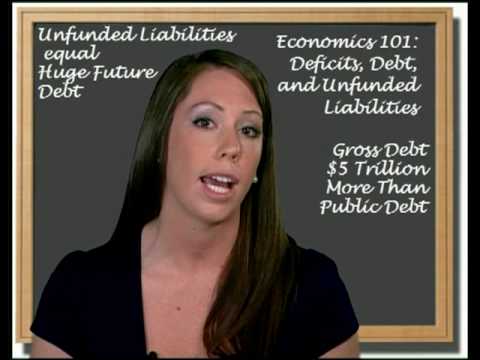 Hattip to Ed Morrissey at Hot Air.  Another fine econ 101 video from the Center for Freedom and Prosperity.   Government debt is rapidly becoming the major issue of our time, both here and abroad.  The welfare states erected throughout the world have always had a resemblance to Ponzi schemes,  and all Ponzi schemes ultimately collapse, which is what is happening around the globe.  Robert Samuelson nailed it this week in the Washington Post:
What we're seeing in Greece is the death spiral of the welfare state. This isn't Greece's problem alone, and that's why its crisis has rattled global stock markets and threatens economic recovery. Virtually every advanced nation, including the United States, faces the same prospect. Aging populations have been promised huge health and retirement benefits, which countries haven't fully covered with taxes. The reckoning has arrived in Greece, but it awaits most wealthy societies.
Americans dislike the term "welfare state" and substitute the bland word "entitlements." The vocabulary doesn't alter the reality. Countries cannot overspend and overborrow forever. By delaying hard decisions about spending and taxes, governments maneuver themselves into a cul de sac. To be sure, Greece's plight is usually described as a European crisis — especially for the euro, the common money used by 16 countries — and this is true. But only up to a point.
Euro coins and notes were introduced in 2002. The currency clearly hasn't lived up to its promises. It was supposed to lubricate faster economic growth by eliminating the cost and confusion of constantly converting between national currencies. More important, it would promote political unity. With a common currency, people would feel "European." Their identities as Germans, Italians and Spaniards would gradually blend into a continental identity.
None of this has happened. Economic growth in the "euro area" (the countries using the currency) averaged 2.1 percent from 1992 to 2001 and 1.7 percent from 2002 to 2008. Multiple currencies were never a big obstacle to growth; high taxes, pervasive regulations and generous subsidies were. As for political unity, the euro is now dividing Europeans. The Greeks are rioting. The countries making $145 billion of loans to Greece — particularly the Germans — resent the costs of the rescue. A single currency could no more subsume national identities than drinking Coke could make people American. If other euro countries (Portugal, Spain, Italy) suffer Greece's fate — lose market confidence and can't borrow at plausible rates — there would be a wider crisis.
But the central cause is not the euro, even if it has meant Greece can't depreciate its own currency to ease the economic pain. Budget deficits and debt are the real problems; and these stem from all the welfare benefits (unemployment insurance, old-age assistance, health insurance) provided by modern governments.
Countries everywhere already have high budget deficits, aggravated by the recession. Greece is exceptional only by degree. In 2009, its budget deficit was 13.6 percent of its gross domestic product (a measure of its economy); its debt, the accumulation of past deficits, was 115 percent of GDP. Spain's deficit was 11.2 percent of GDP, its debt 56.2 percent; Portugal's figures were 9.4 percent and 76.8 percent. Comparable figures for the United States — calculated slightly differently — were 9.9 percent and 53 percent.
There are no hard rules as to what's excessive, but financial markets — the banks and investors that buy government bonds — are obviously worried. Aging populations make the outlook worse. In Greece, the 65-and-over population is projected to go from 18 percent of the total in 2005 to 25 percent in 2030. For Spain, the increase is from 17 percent to 25 percent.
The welfare state's death spiral is this: Almost anything governments might do with their budgets threatens to make matters worse by slowing the economy or triggering a recession. By allowing deficits to balloon, they risk a financial crisis as investors one day — no one knows when — doubt governments' ability to service their debts and, as with Greece, refuse to lend except at exorbitant rates. Cutting welfare benefits or raising taxes all would, at least temporarily, weaken the economy. Perversely, that would make paying the remaining benefits harder. Continue reading →
Last November during a town hall meeting near the Upper Peninsula Representative Bart Stupak of Michigan, an alleged "pro-life" Democrat that recently voted for government funding of abortion, made it clear that he was never going to vote "No" on ObamaCare.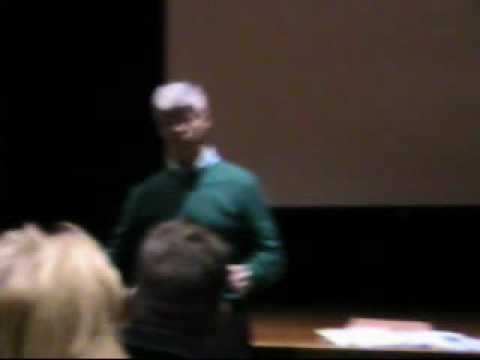 Biretta tip to Sydney Carton and Alicia Colon.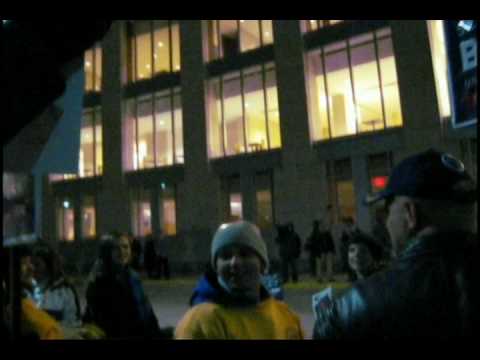 A Republican may be elected to serve out Ted Kennedy's unexpired term?  It could happen! Public Policy Polling, a Democrat leaning polling outfit shows the election a toss up between the Democrat Coakley and the Republican Brown.  Scott Rasmussen, the best political pollster in the business in my opinion, shows Coakley up by two.  Last week he showed her up by nine.  On Monday Brown raised over a million dollars in one day in internet donations.
If Brown wins the Senate race in the Peoples' Republic of Massachusetts, it will send a political shock wave across this country the like of which hasn't been seen in many a year.  If Ted Kennedy's senate seat isn't safe, what seat is safe for the Democrats?  Oh, I don't believe that I should call it Ted Kennedy's seat per Mr. Brown.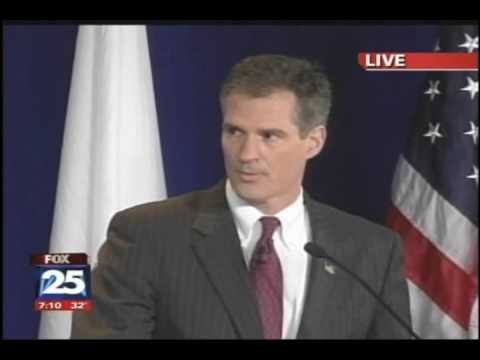 I have had my eyes on the tea party movement protesting government spending since the beginning of the movement.  On Saturday a huge national tea party protest was held in Washington.  Estimates of crowd size range from 500,000 to 2.3 million.  Some organs of the mainstream media are attempting to downplay the significance of this event.  Politicians on both sides of the aisle are not so gullible.  They realize that a political storm is brewing.  Perhaps even more significant than this show of strength by the forces opposed to the drunken sailor spending of the Obama administration are the state tea parties taking place each week.  For example in the completely blue state of Illinois, my home state, there was a tea party at New Lennox near Joliet last week that drew 10,000 people.   This weekend a tea party at Quincy, Illinois drew 12000 people.   Receiving scant coverage from the national media, these parties are are becoming a real factor in the 2010 elections.
Charlie Cook is one of the best political prognosticators in the business.  Here is what he is seeing:
"Even in the best of times, Congress is unpopular. And now voters see Obama as having sent suggestions rather than proposals to the Hill, staking his future and reputation on a body that they hold in low regard. (On foreign-policy matters, where Congress plays a small role, Obama's job-approval ratings remain quite good. It's on the domestic side that his numbers are dismal.)
With 14 months to go before the 2010 midterm election, something could happen to improve the outlook for Democrats. However, wave elections, more often than not, start just like this: The president's ratings plummet; his party loses its advantage on the generic congressional ballot test; the intensity of opposition-party voters skyrockets; his own party's voters become complacent or even depressed; and independent voters move lopsidedly away. These were the early-warning signs of past wave elections. Seeing them now should terrify Democrats."
Hattip to Instapundit.  John Steele Gordon has a first rate article here detailing how we landed in the debt morass our nation is now bogged down in.    His last sentence is a completely accurate assessment of our options: " Only necessity will force Congress to control long-term spending on its own.  And unless the body politic forces the needed changes, that necessity in the form of overwhelming debt is inescapable."
Hattip to Instapundit. Democrat Congress beings are reporting here that they are encountering angry constituents at their townhall meetings.  Now why would their constituents be so angry?
Oh yeah.
There is a political storm brewing in this country of immense proportions.  If some members of Congress aren't aware of it yet, they will be after they return from the August recess.
There's been much discussion of late about what other country's health care apparatus the US should consider emulating, and in such discussions France is often mentioned. Now, all cheerful ribbing against the French aside, their health care system is not nearly as "socialized" or nearly as afflicted by treatment denials and waiting lists as those of the UK or Canada. It is also rather more like the system that the US already has, in that it is a hybrid public/private system, though in their case there is a guaranteed base level of coverage everyone has through the government (funded via a hefty payroll tax — not unlike Medicare) which most people supplement with private coverage. Most doctors are in private practice, and 25% do not even accept the public plan, just as some practices in the US do not accept Medicare. However, everyone does have that minimum level of coverage, and the French spend a lower percentage of their GDP on health care than the US (11% versus 16%) which when you take into account that France's GDP per capita is a good deal smaller than that of the US (which is the polite, economist way of saying it's a poorer country) works out to the US spending about twice as many dollars per person on health care, while still not having universal coverage.
So what are we waiting for? Why don't we go enact the French system here right now? Why doesn't Obama put on a jaunty beret, dangle a cigarette coolly from the corner of his mouth, hoist a glass of wine, and just say, "Oui, nous pouvons."
Continue reading →