Government-Run Health Care
In a completely predictable move, ObamaCare will pay for abortions.  Lifesite News is on the story:
Washington, DC (LifeNews.com) — The Obama administration has officially approved the first instance of taxpayer funded abortions under the new national government-run health care program. This is the kind of abortion funding the pro-life movement warned about when Congress considered the bill.
The Obama Administration will give Pennsylvania $160 million to set up a new "high-risk" insurance program under a provision of the federal health care legislation enacted in March.
Last November during a town hall meeting near the Upper Peninsula Representative Bart Stupak of Michigan, an alleged "pro-life" Democrat that recently voted for government funding of abortion, made it clear that he was never going to vote "No" on ObamaCare.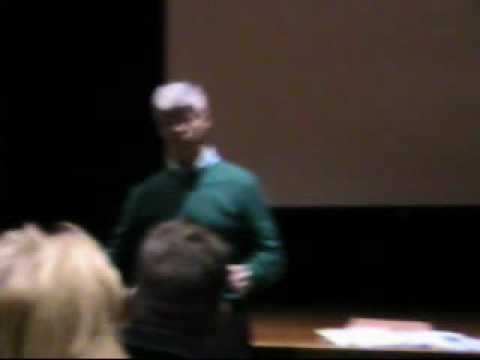 Biretta tip to Sydney Carton and Alicia Colon.
[4 updates at the bottom of this post as of 8:08am CST]
If ObamaCare somehow passes through Congress and signed by President Obama, what can Americans look forward to?
Well the Republican Party's very own potential presidential candidate Mitt Romney did just that as governor of Massachusetts, passing universal health coverage for the entire state.
The results are mixed at best, and scary at worst.
Here are some highlights from the op-ed titled Romneycare model a dud in the Boston Herald by Michael Graham where Massachusetts is "already glowing in the radioactive haze of Romneycare, aka "ObamaCare: The Beta Version." [emphases mine]:
Shouldn't Obama have been bragging yesterday about bringing the benefits of Bay State reform to all of America?
As we prepare to wander into this coming nuclear winter of hyper-partisan politics – one in which we're almost certain
to see widespread political fatalities among congressional Democrats – I have to ask: If bringing Massachusetts-style "universal coverage" to America is worth this terrible price, why doesn't Obama at least mention us once in awhile?
Maybe he thinks of us as the Manhattan Project of medical insurance reform. Too top secret to discuss. More likely, it has something to do with the nightmare results of this government-run debacle. Here are a few "highlights" of the current status of the Obamacare experiment in Massachusetts:
It's exploding the budget: Our "universal" health insurance scheme is already $47 million over budget [imagine it in trillions for American tax-payers] for 2010. Romneycare will cost taxpayers more than $900 million next year alone.
When Cardinal George requested that pro-life Republicans vote for the Stupak amendment to the health care bill, he was shaming conservative American legislators that they need to stand up for what they claim in public.  Cardinal George discounted reasonable Republican objections  that this was just a ploy by Nancy Pelosi to get pro-life Democrats on board knowing full well that all pro-life language would be stripped in the joint chambers conference committee.
Was Cardinal George this naive to fall for this parliamentary trick?  Can we assume he isn't this naive?
No, Cardinal George is not this naive because why would the Vatican choose him to lead a diocese?  The Vatican certainly takes its time to make wise and knowledgeable decisions don't they?  The Holy Spirit guides them in their work, granted that this is done primarily through the teachings of the Church.  Though we can be reasonable enough knowing that the Vatican wouldn't choose someone who is incompetent to be a shepherd to his flock.
The Senate defeated the pro-life Nelson amendment that would have disallowed public money to be spent on killing babies.
Steven Ertelt of LifeNews.com explains what the current bill contains without the pro-life Nelson amendment:
The legislation currently allows abortion funding under both the public option and the affordability credits to purchase health care insurance.
Pro-abortion Republicans Olympia Snowe and Susan Collins of Maine voted along with most Democrats when pro-abortion Democrat Senator Barbara Boxer of California moved to kill the bill.  Democratic Senators Bob Casey, Jr. of Pennsylvania, David Pryor of Arkansas, Byron Dorgan and Kent Conrad of North Dakota, Edward Kaufman of Delaware, and Evan Bayh of Indiana voted along with the rest of the Republicans to not kill this amendment.
Last night all but one, who voted present, of the House Republicans voted in favor of the Stupak Amendment in spite of knowing that its passage made likely the final passage of ObamaCare.  Here is a statement of the House Republican Leadership issued last night before either the Stupak amendment or ObamaCare was passed:
House Republican Leader John Boehner (R-OH), House Republican Whip Eric Cantor (R-VA) and House Republican Conference Chairman Mike Pence (R-IN) issued the following statement in support of an amendment offered by Representatives Bart Stupak (D-MI) and Joseph Pitts (R-PA) that would prohibit federal funding of abortions under the House Speaker Nancy Pelosi's (D-CA) health care plan: "We believe in the sanctity of life, and the Stupak-Pitts Amendment addresses a moral issue of the utmost concern. It will limit abortion in the United States. Because of this, while we strongly and deeply oppose the underlying bill, we decided to stand with Life and support Stupak-Pitts.
Under the surface, and largely unbeknownst to the mainstream media, the tide has been turning to Catholicism for some time. The pontificates of Pope John Paul II and Pope Benedict XVI along with events such as an increase in orthodox minded seminarians, young priests and young women religious, a return to devotions and a reform of the reform of liturgy have shown us that indeed the tide is turning. However, for some time now western culture has been moving in the opposite direction, where any, whim or opinion that holds that orthodox minded religious thought is antiquated and even harmful is held in high regard. How could this jibe with the turning tide within the Church? Who would win? Didn't Jesus promise that the gates of hell would not prevail against His Church after He gave Peter the keys (and the 265 subsequent popes) to lead it? The answer is the same answer that has always been, the Church eventually always wins and it will this time as well.
Following the Election of 2008 when liberalism was on the ascendancy, many in the mainstream media joyfully proclaimed a new era, where one could read between the lines and see that traditional views of society, family and religion were on their way out and big government was in. However, a funny thing happened on the way to the revolution, many Americans refused to go to the Bastille with pitchfork in hand. Americans view of revolution was almost always in line with George Washington's view of limited government and not Maximilien Robespierre's view of war against society, family and religion. Perhaps the Election of 2008 was a pox on both their big spending houses that was wrongly construed as a vote for Big Government.
At this point it is almost irrelevant what President Obama thinks, says, or does.
As long as former Presidents Carter and Clinton keep calling Americans racists…
As long as Speaker Pelosi refers to Patriots as violent, swastika wearing, un-Americans…
As long as the extreme left on the Democratic Party insist on ignoring a movement that not only contains conservatives and Republicans, but pretty much everyone else in America…excluding most liberals.
Then it really doesn't matter what the Obama Administration and their proxies continue calling ordinary American patriots.
Thus the only relevant question that can be asked is how badly will the Democrats continue to shoot themselves in the foot?
…It depends on how radical a health care bill they pass.
In the meantime  an insignificant handful of crazies the rest of America will wait for another round of insults as they continue to turn a deaf ear to the rhetorical platitudes of an ever increasingly irrelevant presidency.
I have been wanting to say something about the health care debate for sometime, but I have refrained from doing so for one simple reason; not only do I not know enough about the issue, but I am not certain where to even look for relevant knowledge about it. There are two, sometimes more, narratives about what the government is proposing that are so completely at odds, but put forward with such ferocity and vehemence, that it is difficult to know how much of the truth each side is portraying.
Thus I am left to wander about with my own hazy speculation. All I can speak to are my own principles and what little I do know about the state of health care and the dimensions of the problem, neither of which are adequate for the task at hand, but I will proceed anyway and let the discussion develop as it may.
One thing I believe that the vast majority of Catholics can agree to is that, somehow, some way, everyone is entitled by way of their human dignity to health care. Among the things that Christ will judge us for at the end of time is whether or not we helped Him, through the least of our brethren, while he was sick; did we care for Him, or turn our backs on Him?
There's been a lot of talk about how lack of sufficient health care is a major cause of bankruptcy in the US. Some of this is based on a couple of very bad studies, which essentially assumed that anyone who declared bankruptcy who had any outstanding medical bills at all must have done so because of medical costs, regardless of the relative size of their medical and other debts. But there's also a legitimate aspect to this, though it doesn't have to do with medical costs. Bankruptcy is often the result of some sort of unexpected circumstances (lost job, divorce, medical problems) which drastically increases expenses or lowers earnings. Obviously, if you come down with major medical problems, you may well end up earning less regardless of your medical bills, and this can cause bankruptcy.
Illustrating this is a recent study commissioned by the Canadian government investigating the high prevalence of bankrupty among older Canadians. (via Megan McArdle) The finding: medical problems is the number two cause of bankruptcy among Canadians aged 55-65, the group with the greatest propensity to declare bankruptcy. (see pages 18-19) Continue reading →
If I could find it I would post it.
In the meantime enjoy the political cartoon.
"A mob"
"Astroturf"
"Nazi's"
President Obama and Speaker Pelosi are trying their hardest at imitating an ostrich sticking its head in the sand.  It continues still today.
When White House Senior Adviser David Axelrod was asked for his opinion concerning the large number of protesters that marched on Washington on Saturday, he replied:
"I don't think it's indicative of the nation's mood . . . "You know, I don't think we ought to be distracted by that. My message to them is, they're wrong."
After tens of hundreds of tea party and town hall protests, the Obama administration seems to purposely be ignoring what Americans demand, no more government intrusion and spending.
The tone deafness of this administration and their proxies is simply stunning.